GET 2017 Day 32, May 27, Saturday.
Start Segment 30 mile 12.1 of 16.3, near stock pond in Milligan Hills near national forest boundary
End Magdalena Segment 31 mile 16.9
Miles walked:   24.5
The route on this section of trail has certainly changed from my practice hike last year, apparently due to a landowner shutting off access through a forest road that goes through private property. The new route includes difficult cross-country zig-zags to finish Milligan Hills.
On dirt road on the back side of Magdalena Mountains, I saw a bear that acted different, not running off like most black bears.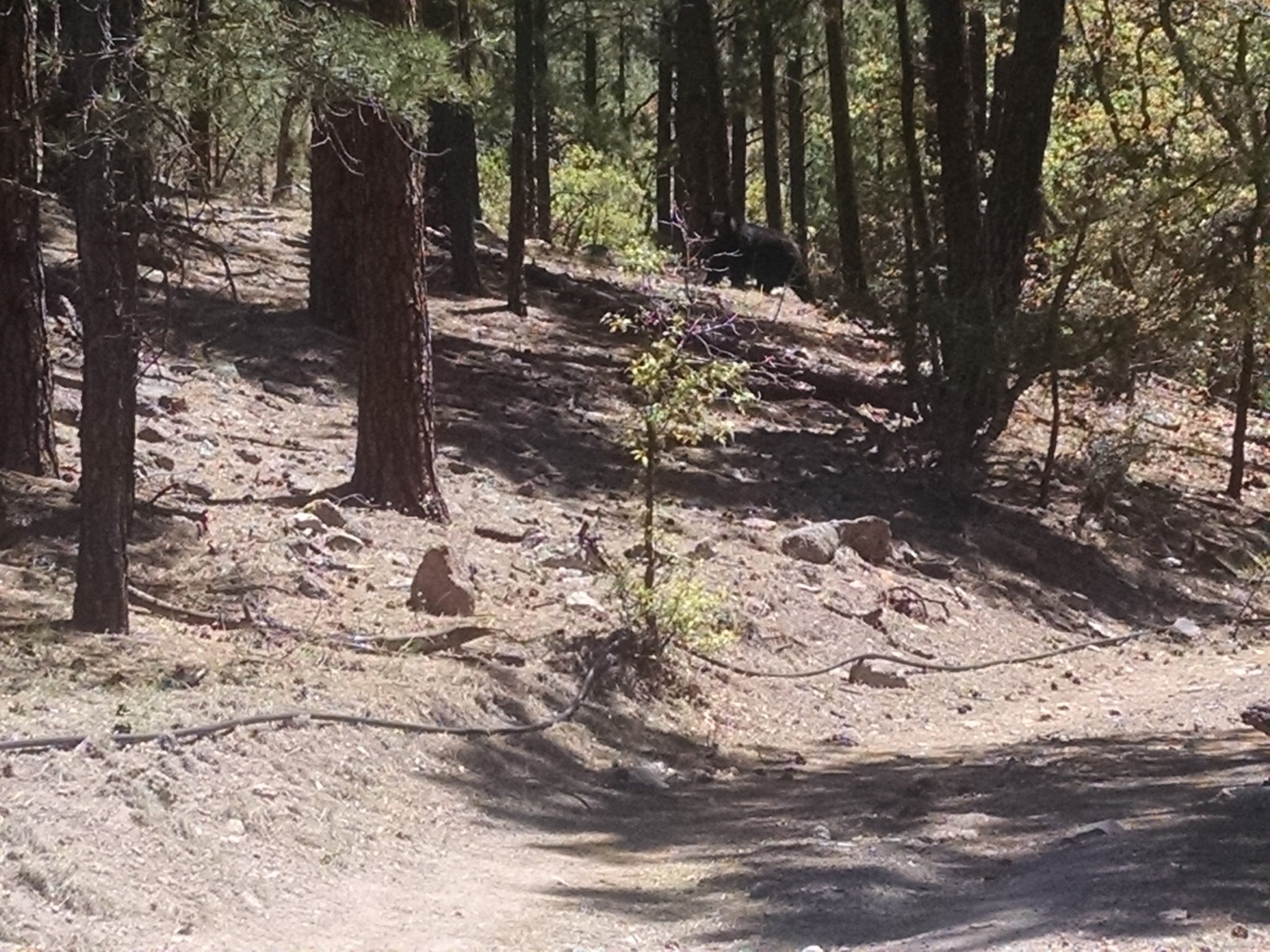 Later a cub came down the mountainside, saw me, and dashed back up. Momma bear gave me a stern look, paused a long while, then walked up after the cub.
Further on, I came to a cabin at Mill Valley trailhead, with a slow-flowing spring.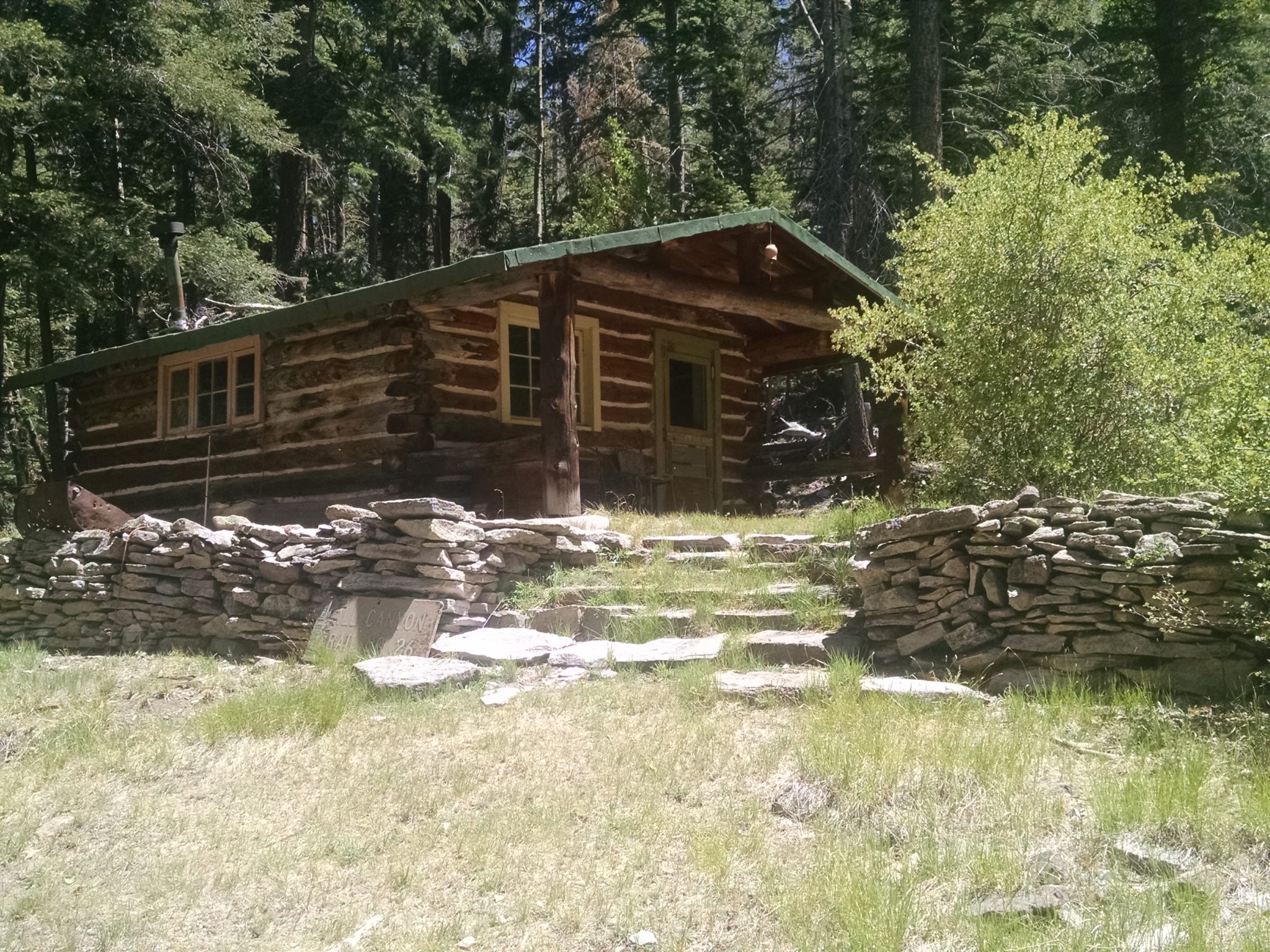 The cabin was open, with no signs prohibiting campers, but the map did not include a note saying camping was allowed here.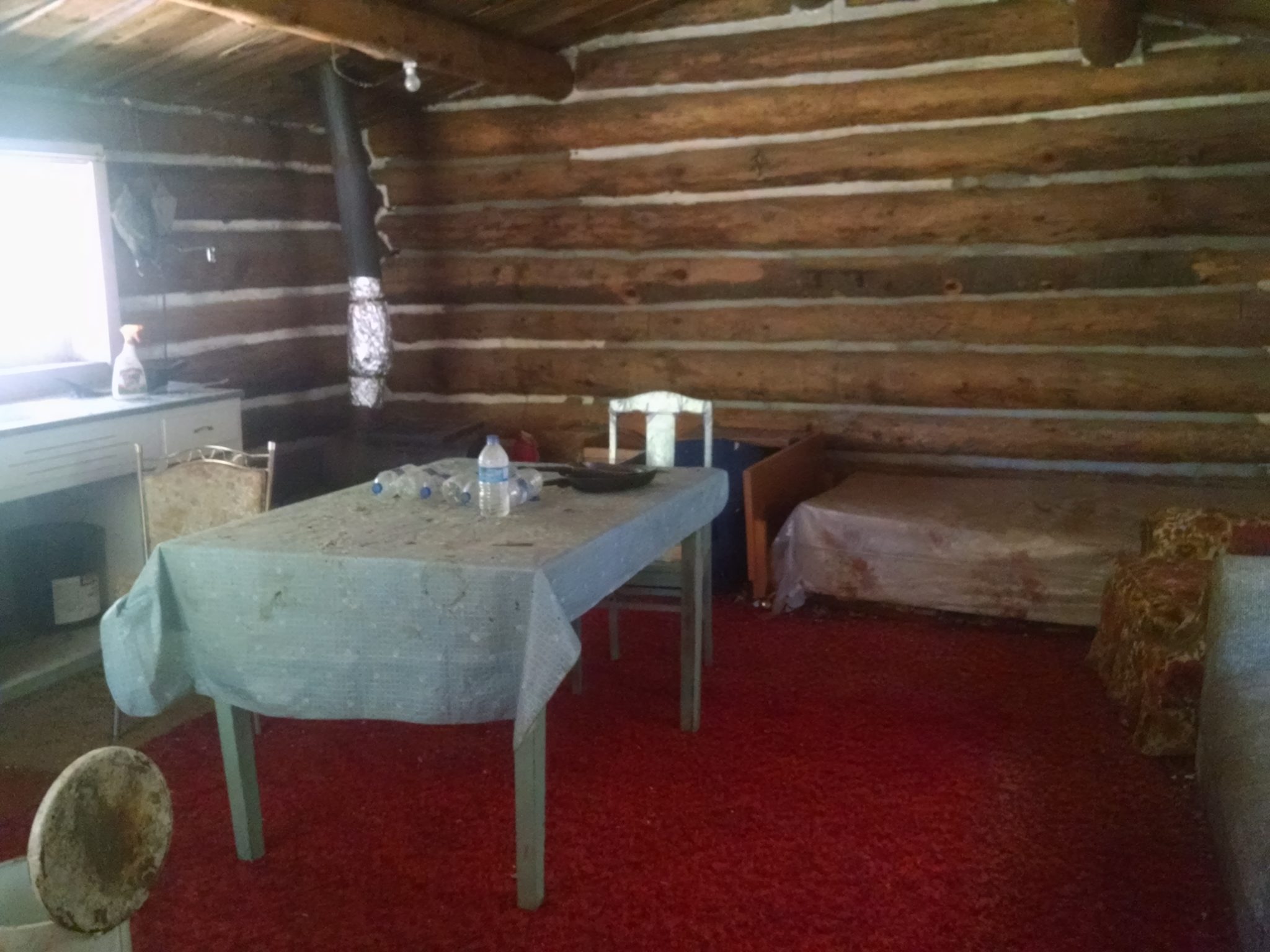 At the cabin I take a selfie, where my clothes may be the dirtiest and most ripped and repaired on any hike yet.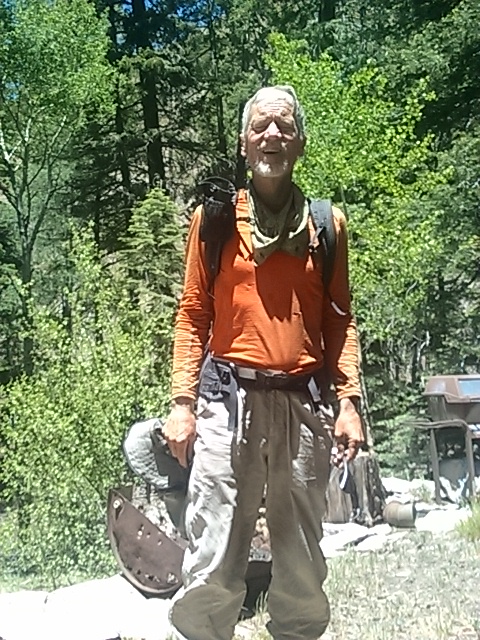 As part of recent route changes, the GET no longer goes to South Baldy, but you can go there as part of the new Socorro alternate trail, which I have not tried yet.
Climbing up North Baldy Trail reveals views, including possibly near my home in Lemitar.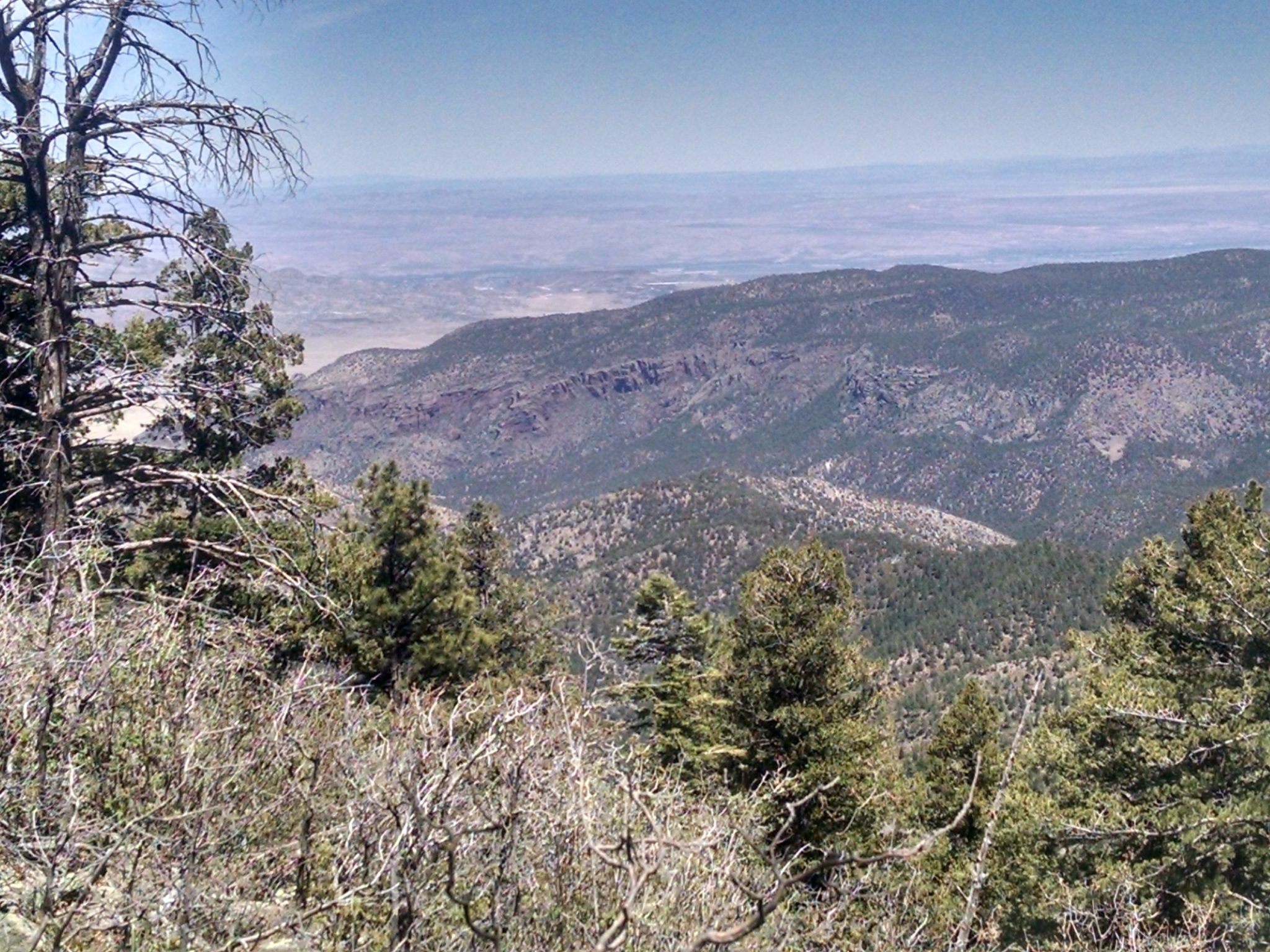 …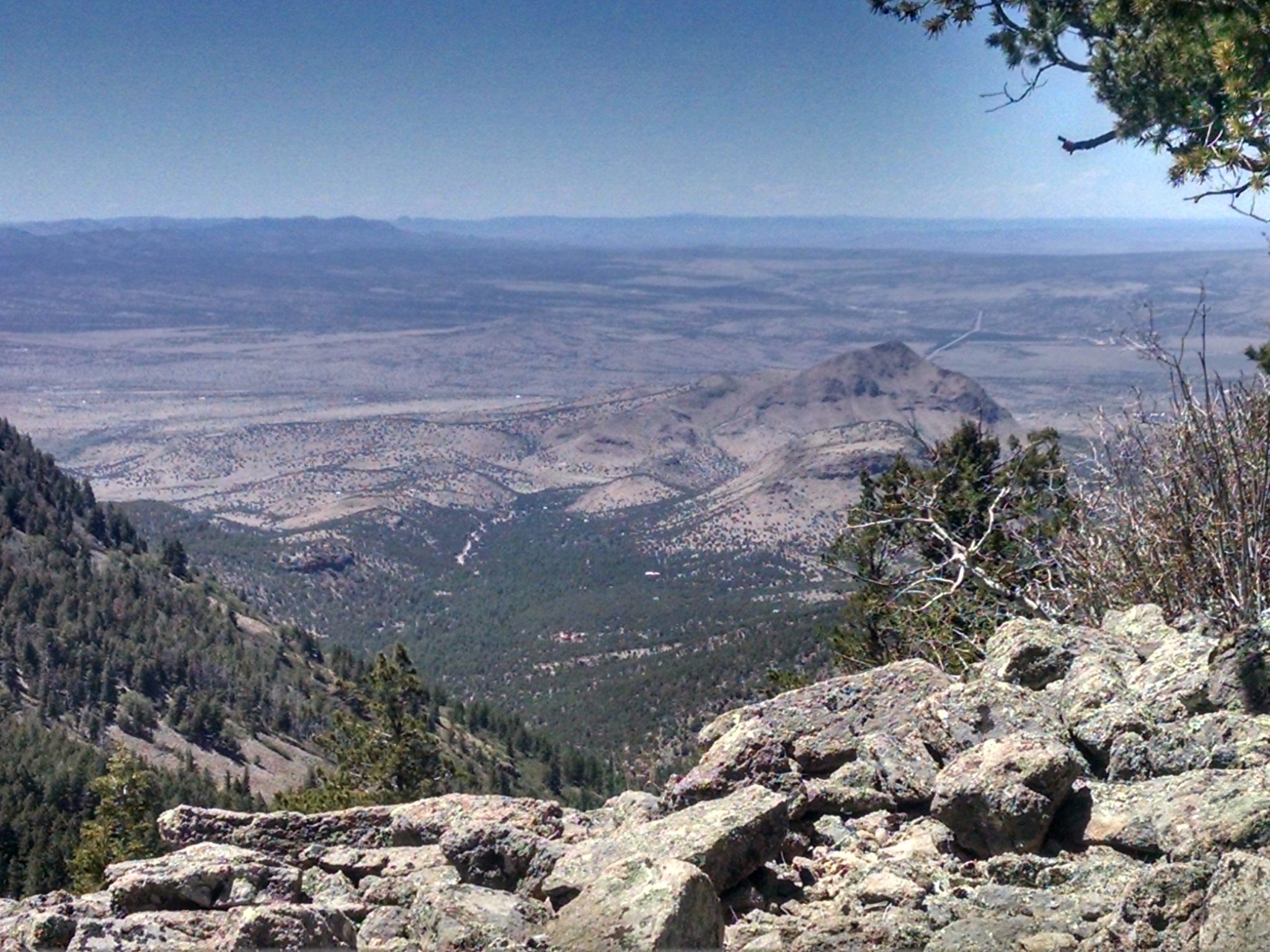 Approaching North Baldy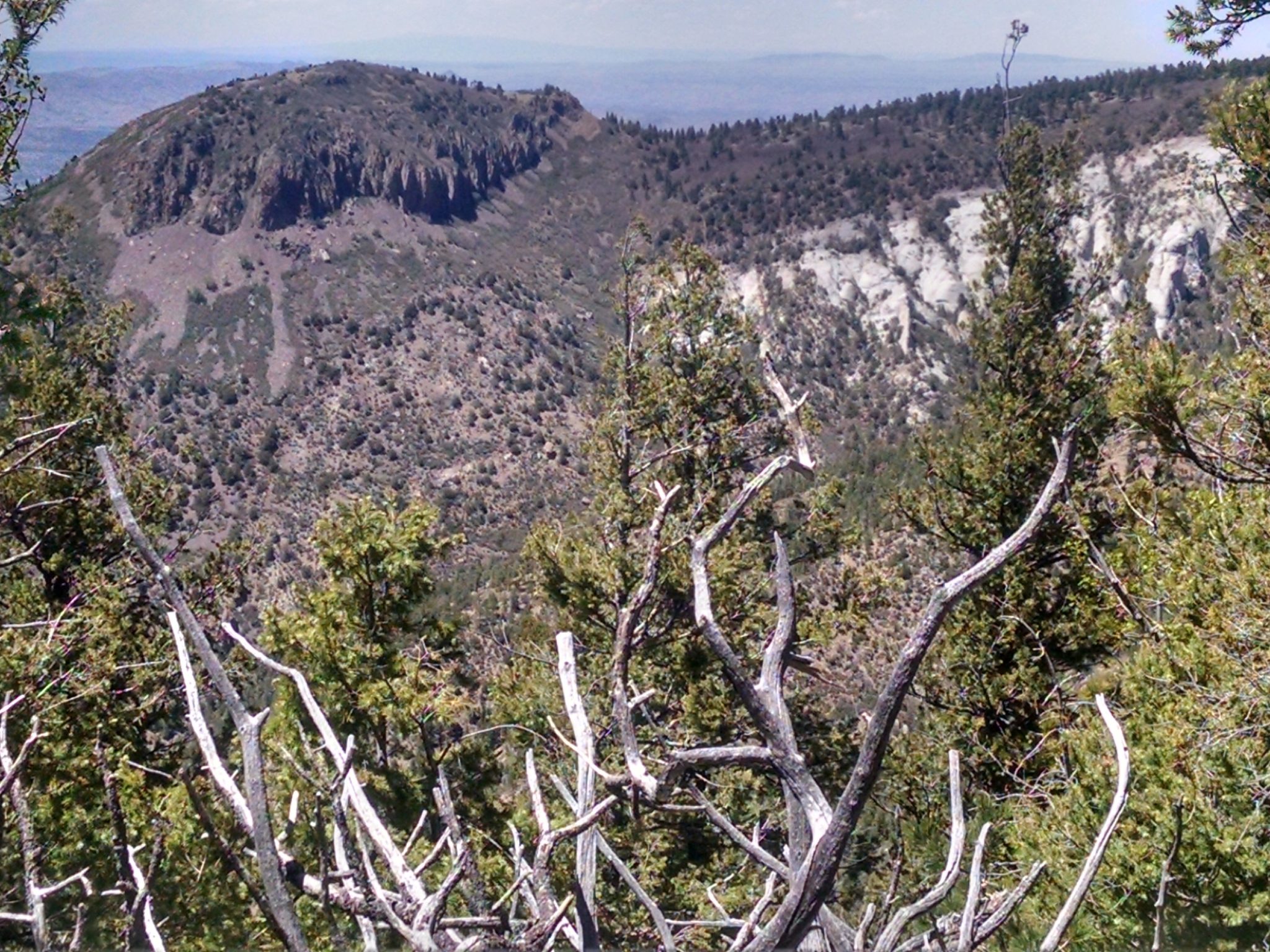 ***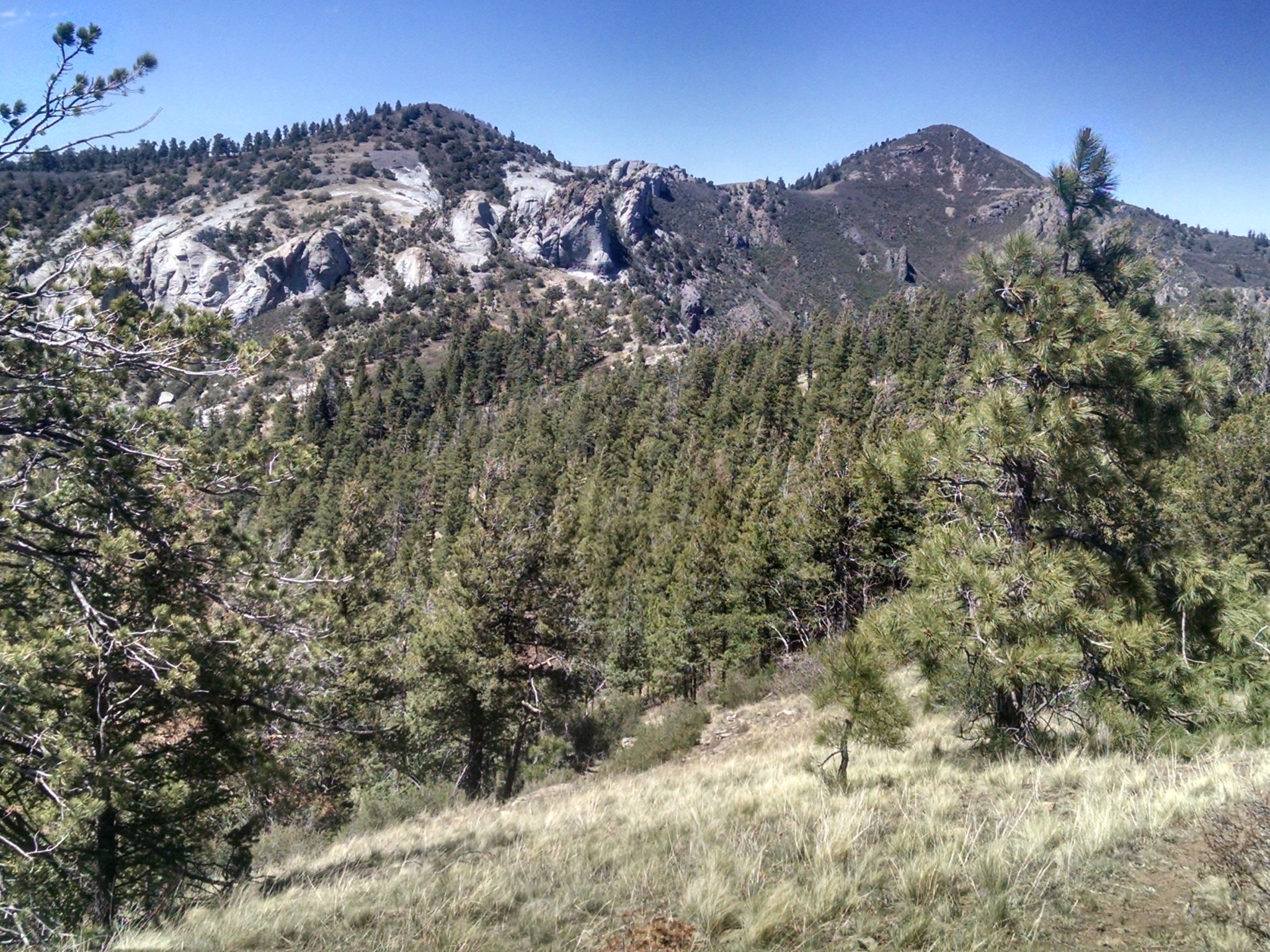 ***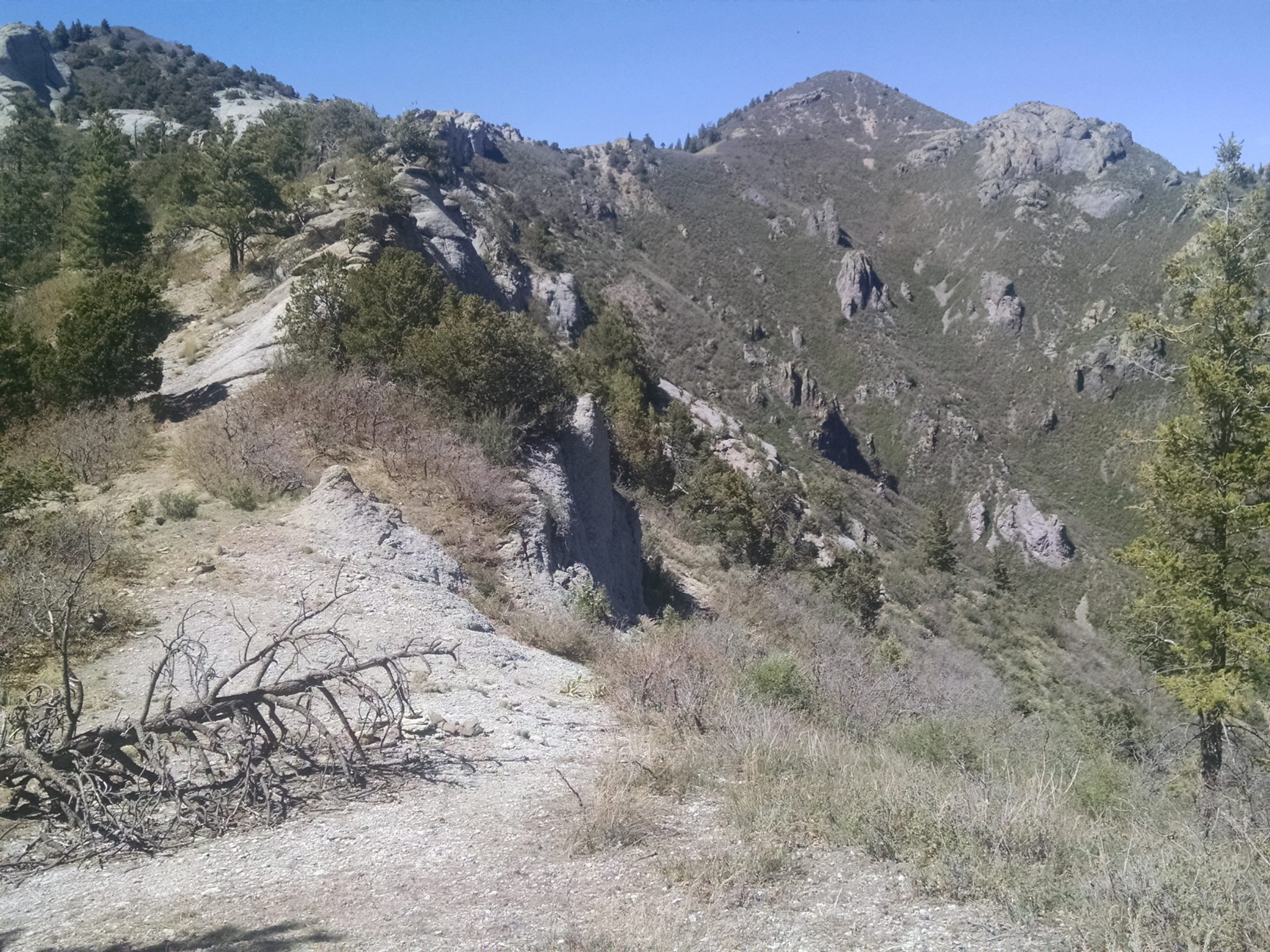 Views from North Baldy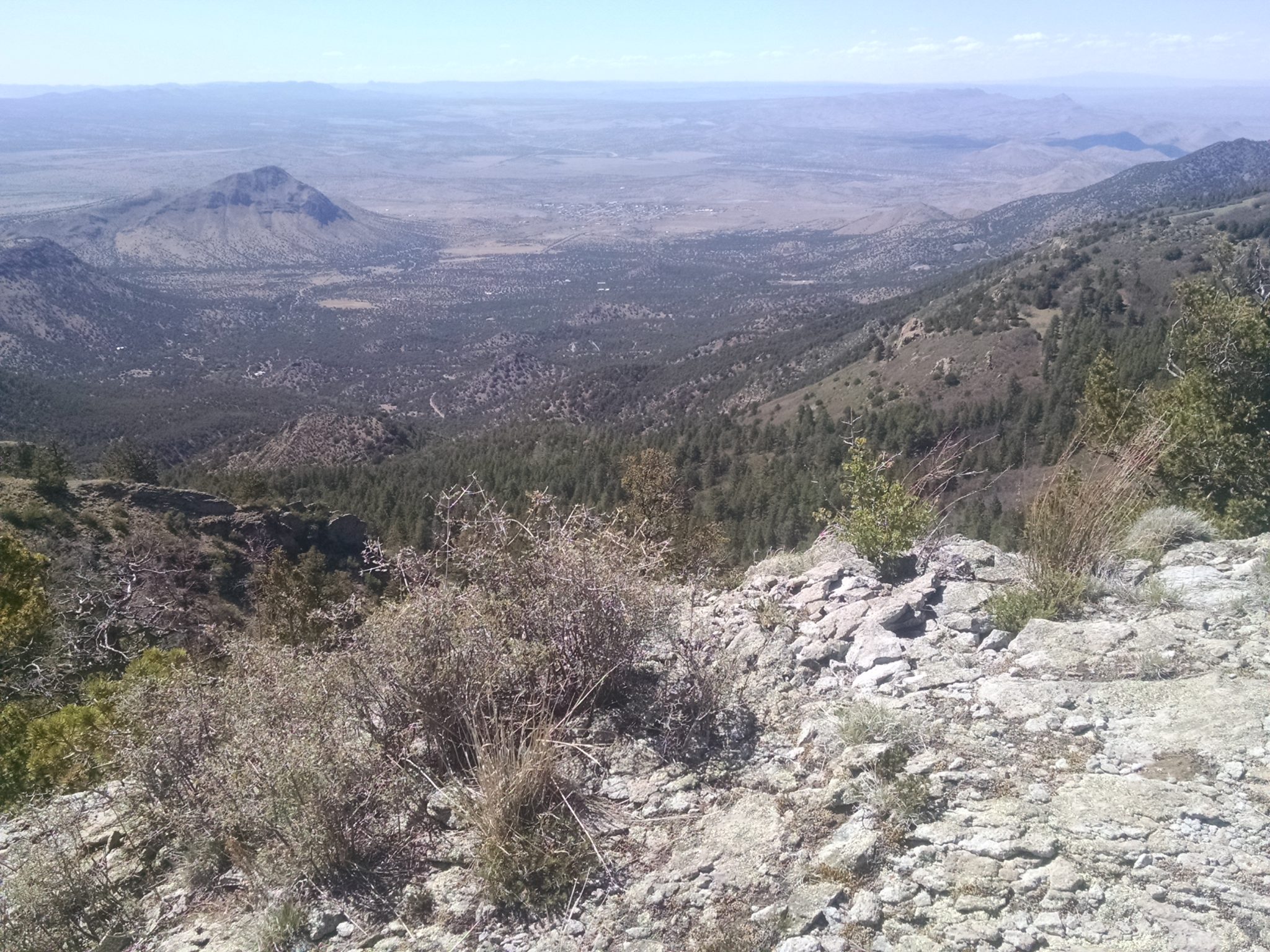 ***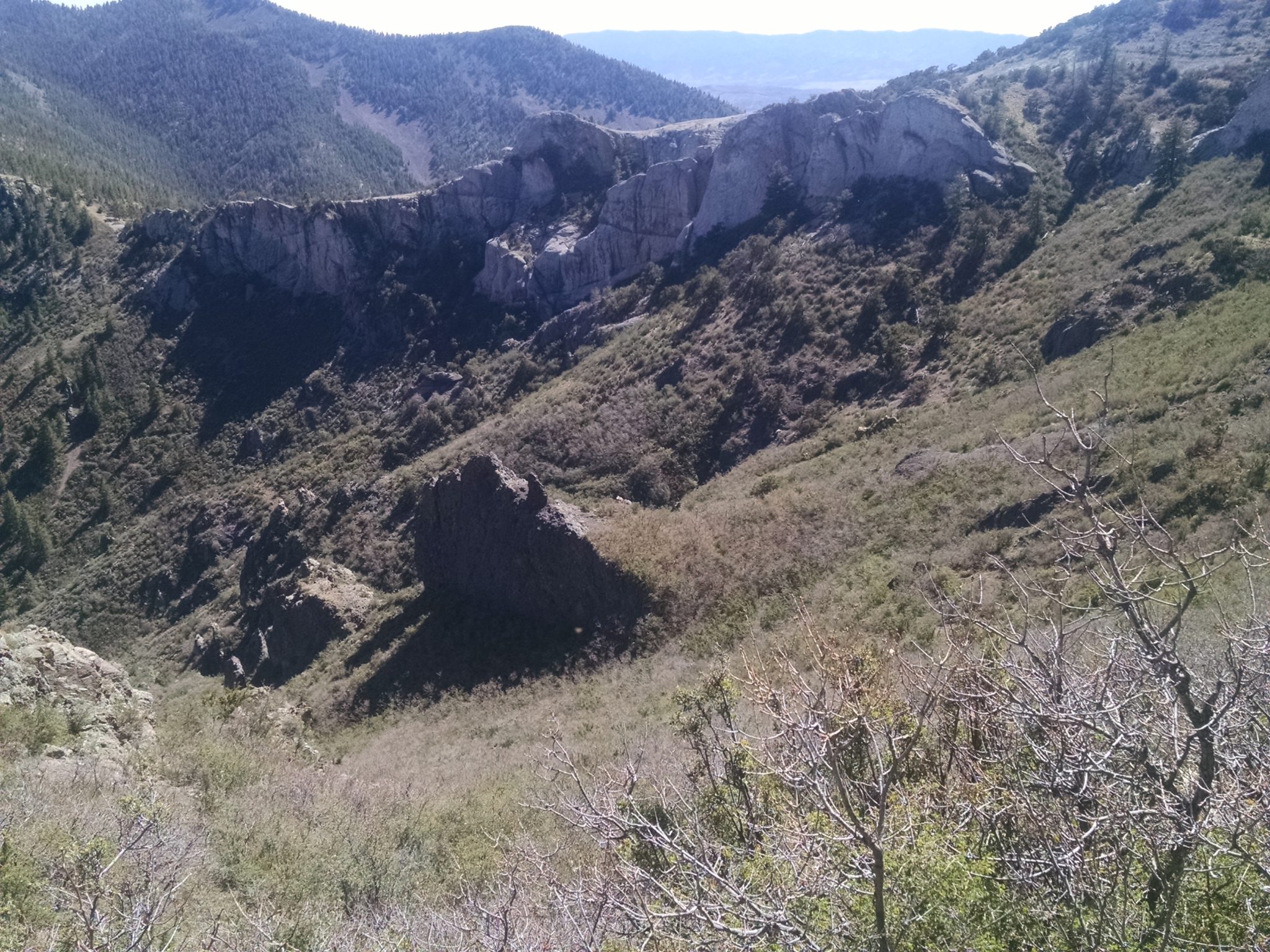 ***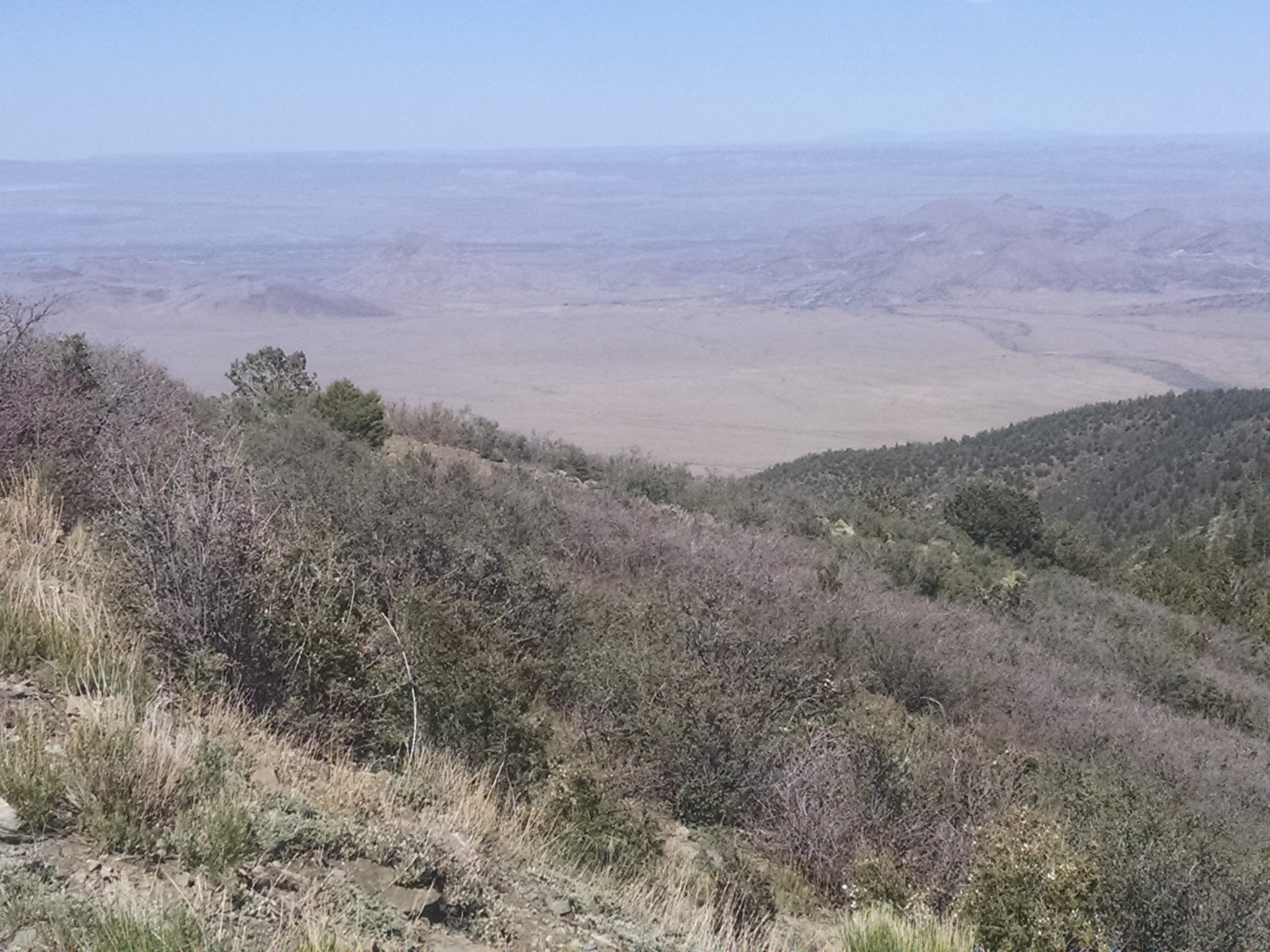 Steep 4WD rocky road on way down.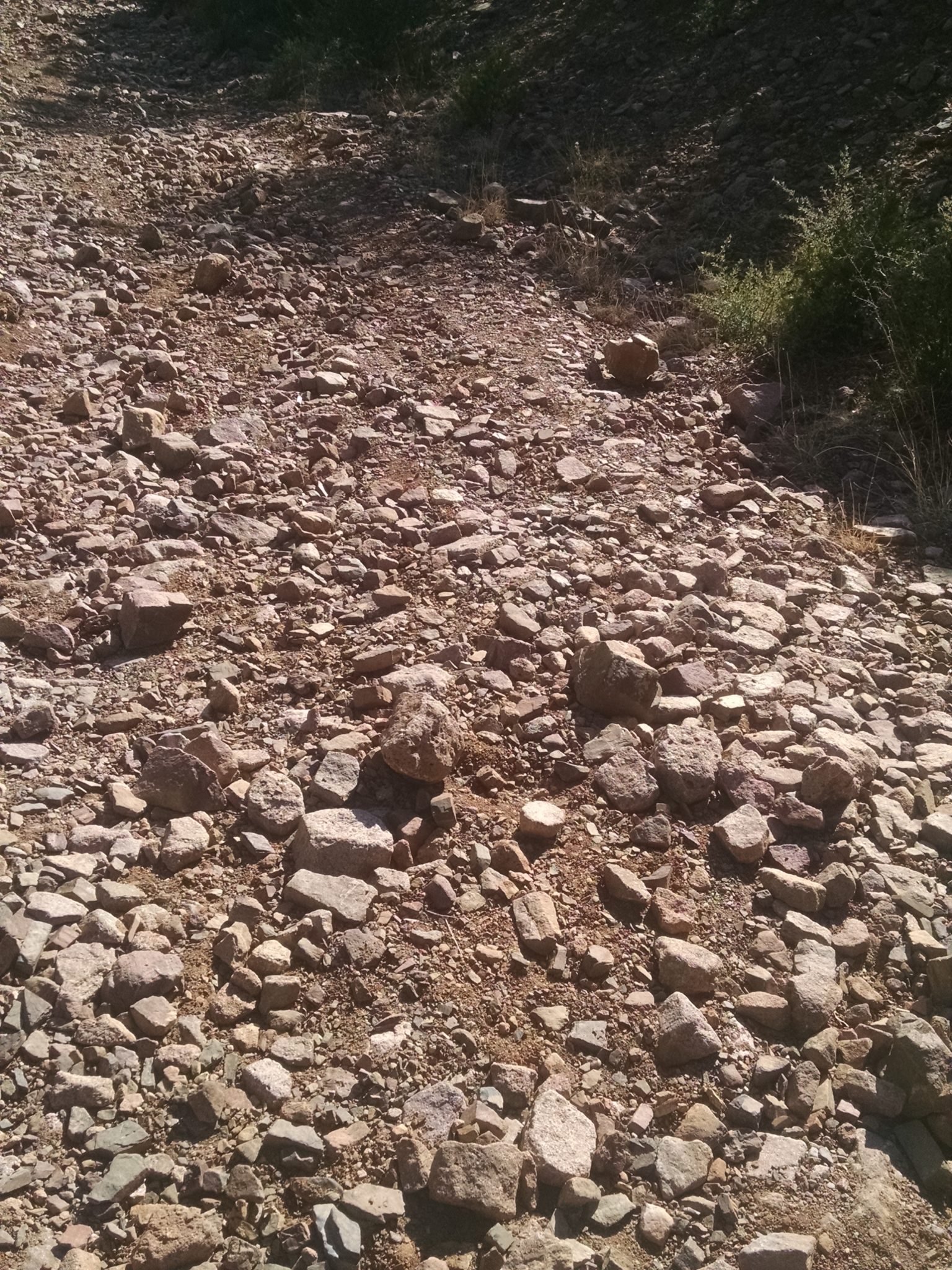 Pass by old former mining community of Kelly
Mining ruins in the distance apparently may be explored with a permit for sale in Magdelena.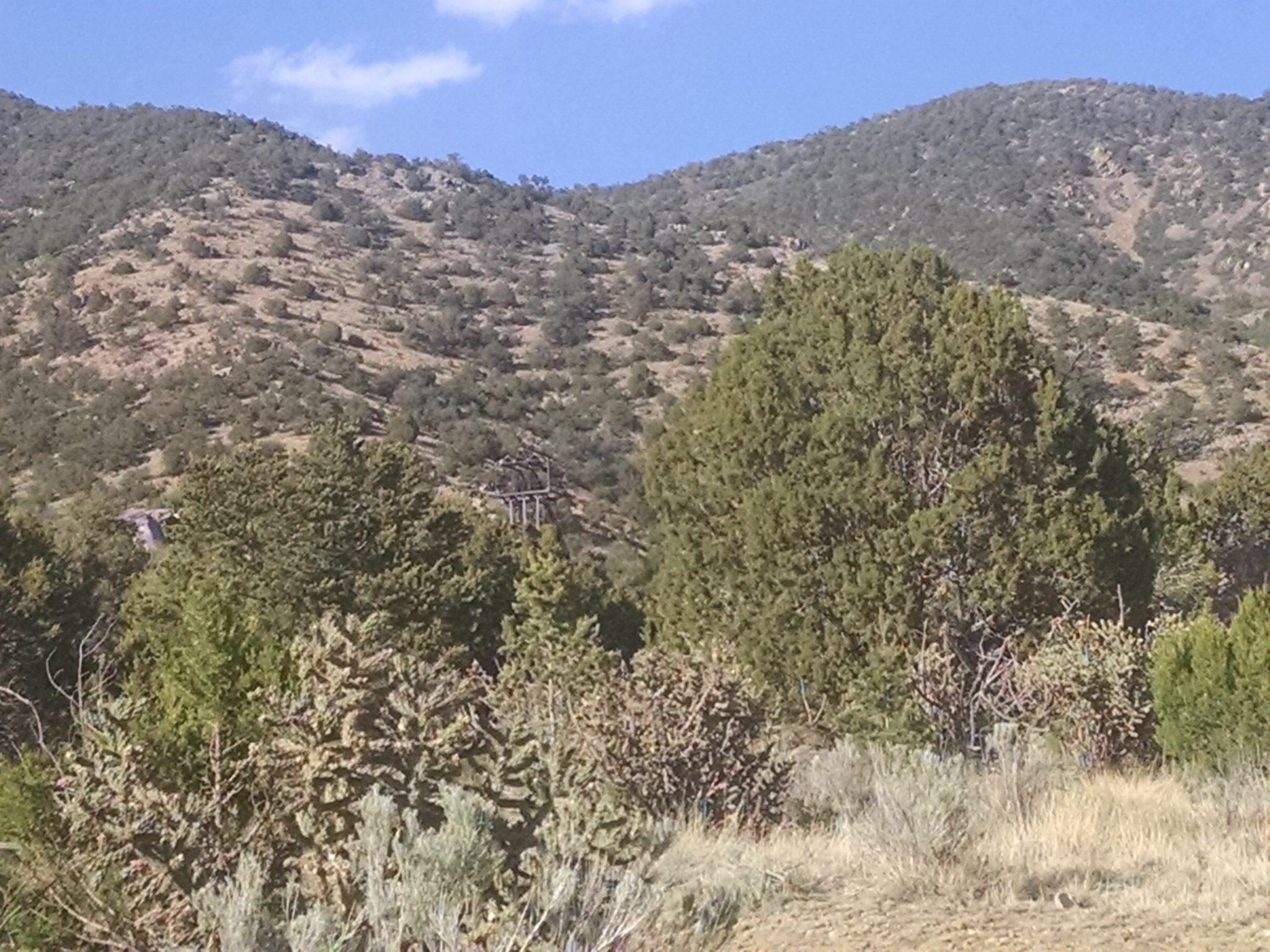 Here is Kelly's church.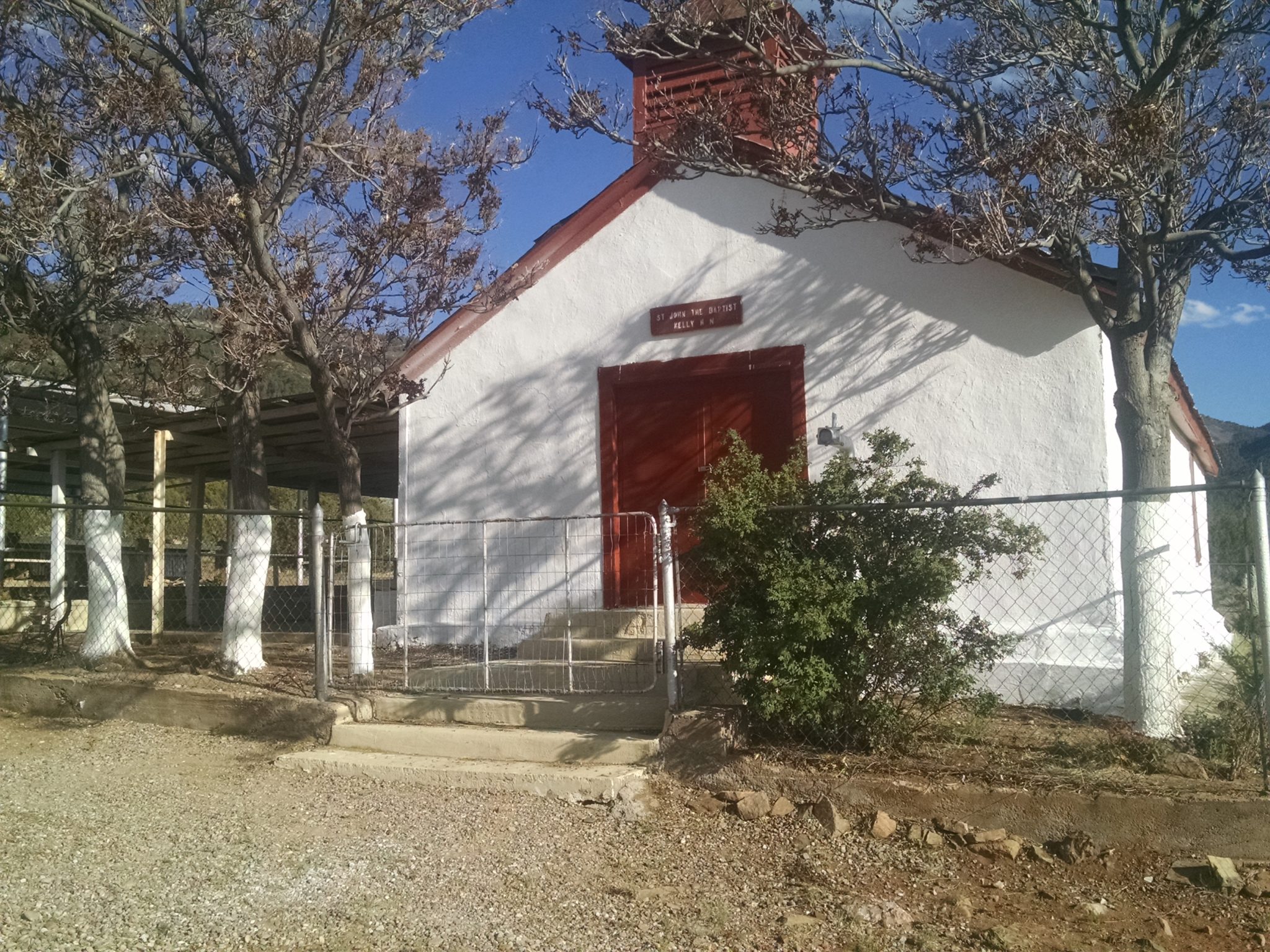 My family picks me up on Kelly Road just as I enter Magdalena. I will take a few days off from trail before racing to the finish.
[finished audiobook Space Kasey 2, by Kristiana Ellis]