GET 2017 Day 37, June 6, Tuesday.
Start Segment 35 mile 3.9, after 15.6 miles on Segment 34, approaching Manzano Peak
End 4th of July Campground, Segment 35 mile 27.1
Miles walked:  23.2
Continuing along the Monzano Crest Trail, good views grace the route most of the day.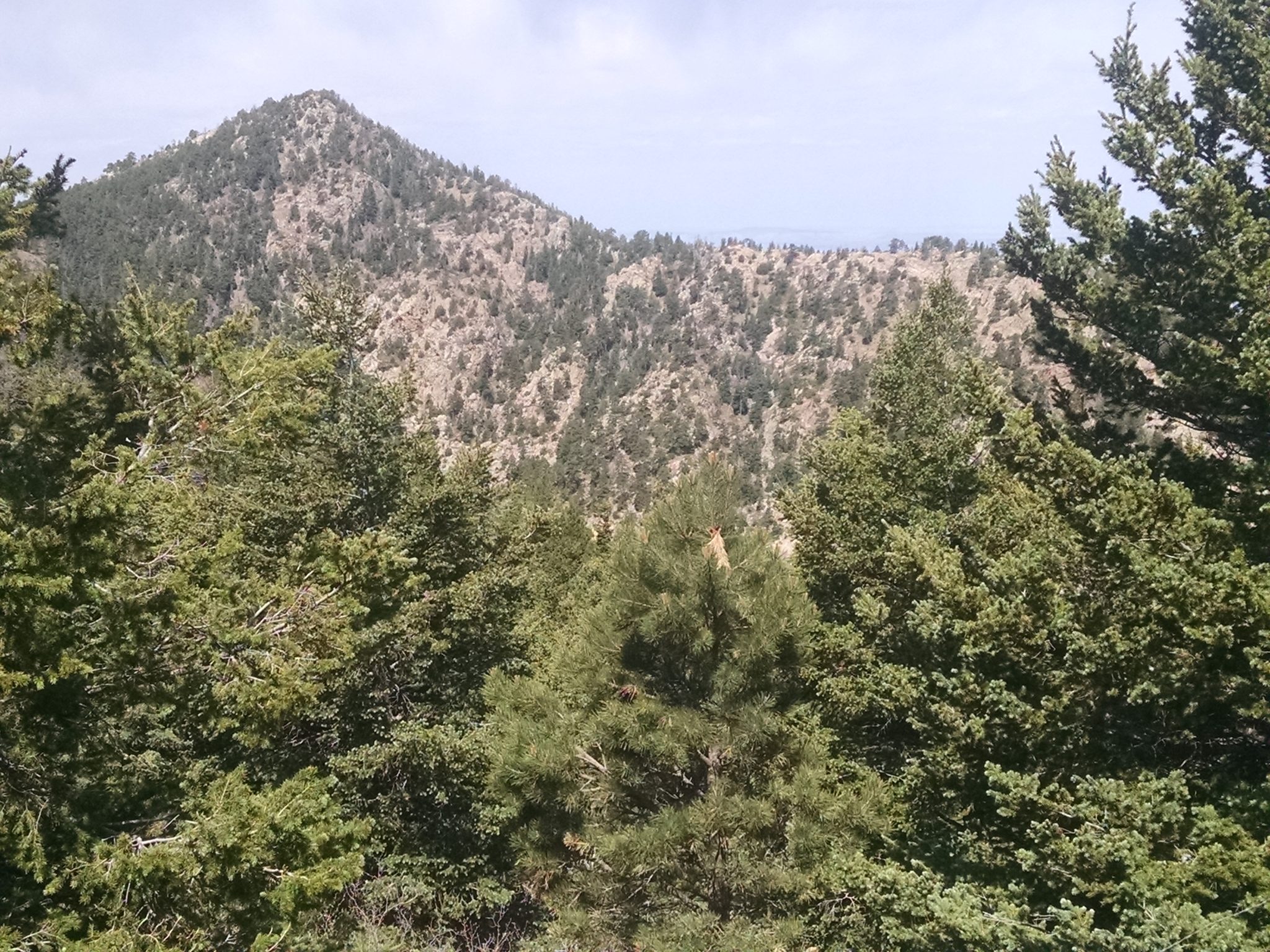 ***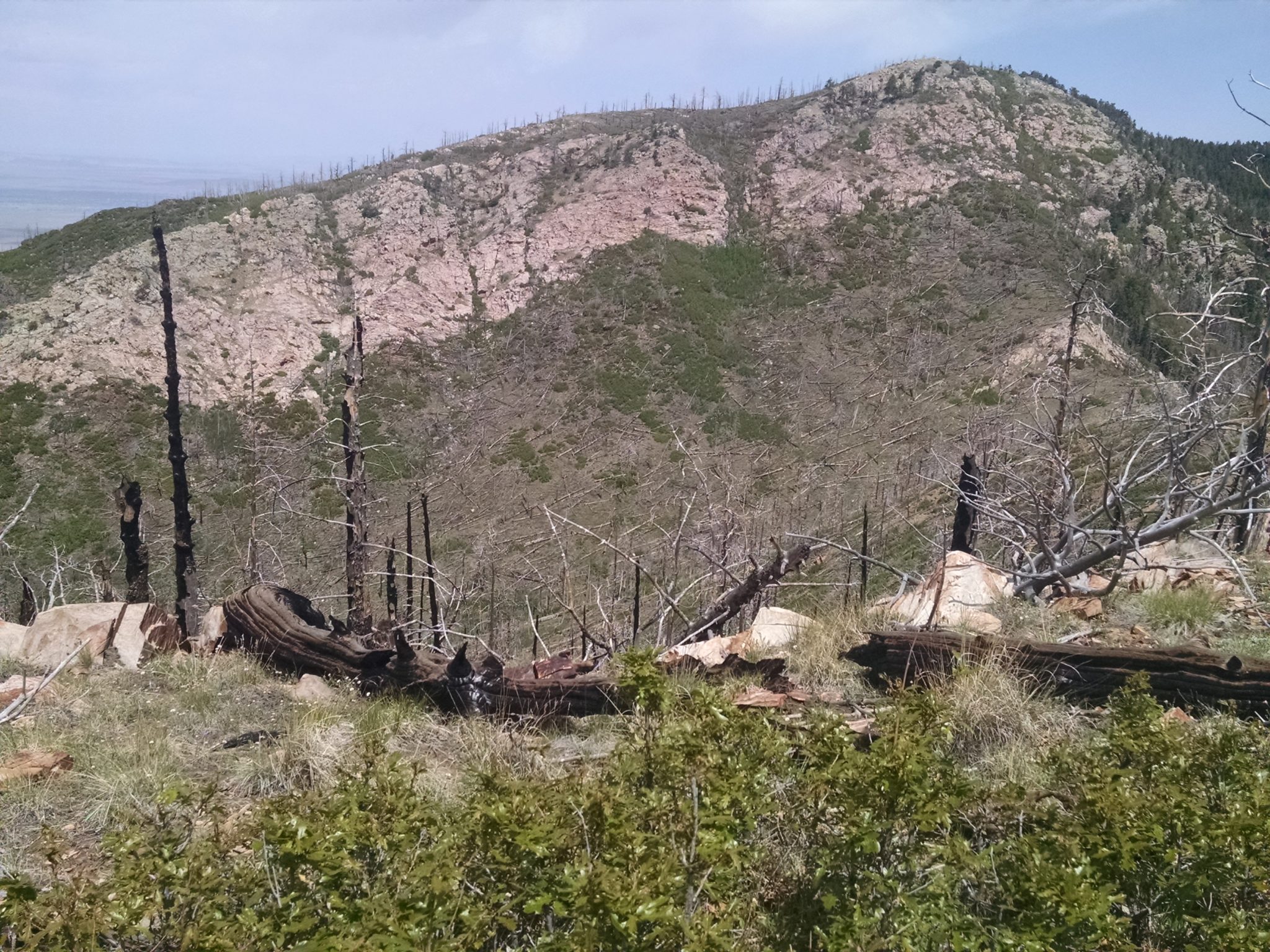 The Trigo fire from a few years ago causes trail challenges: downed logs to climb, eroded trail, and thickets to fight through.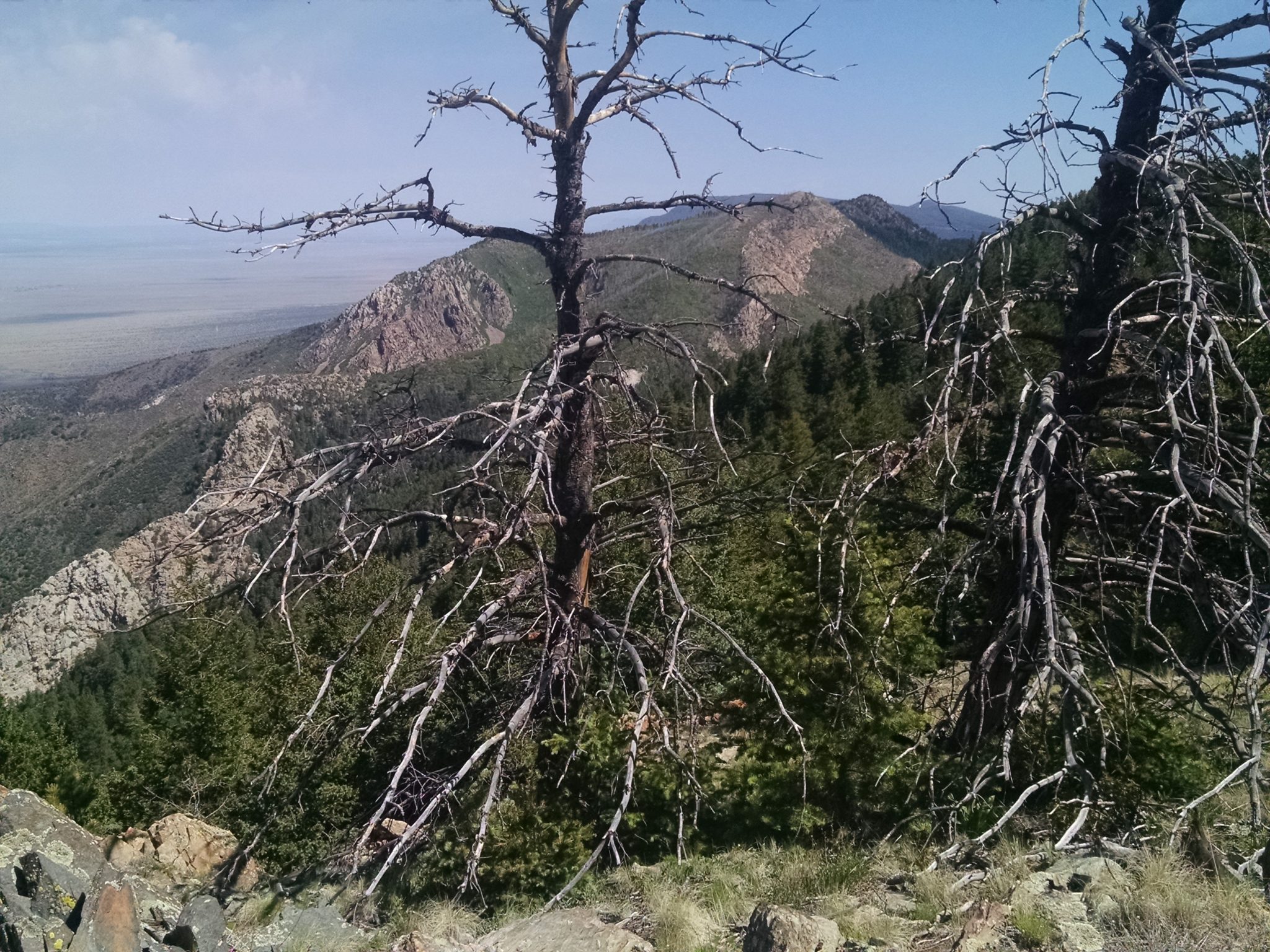 ***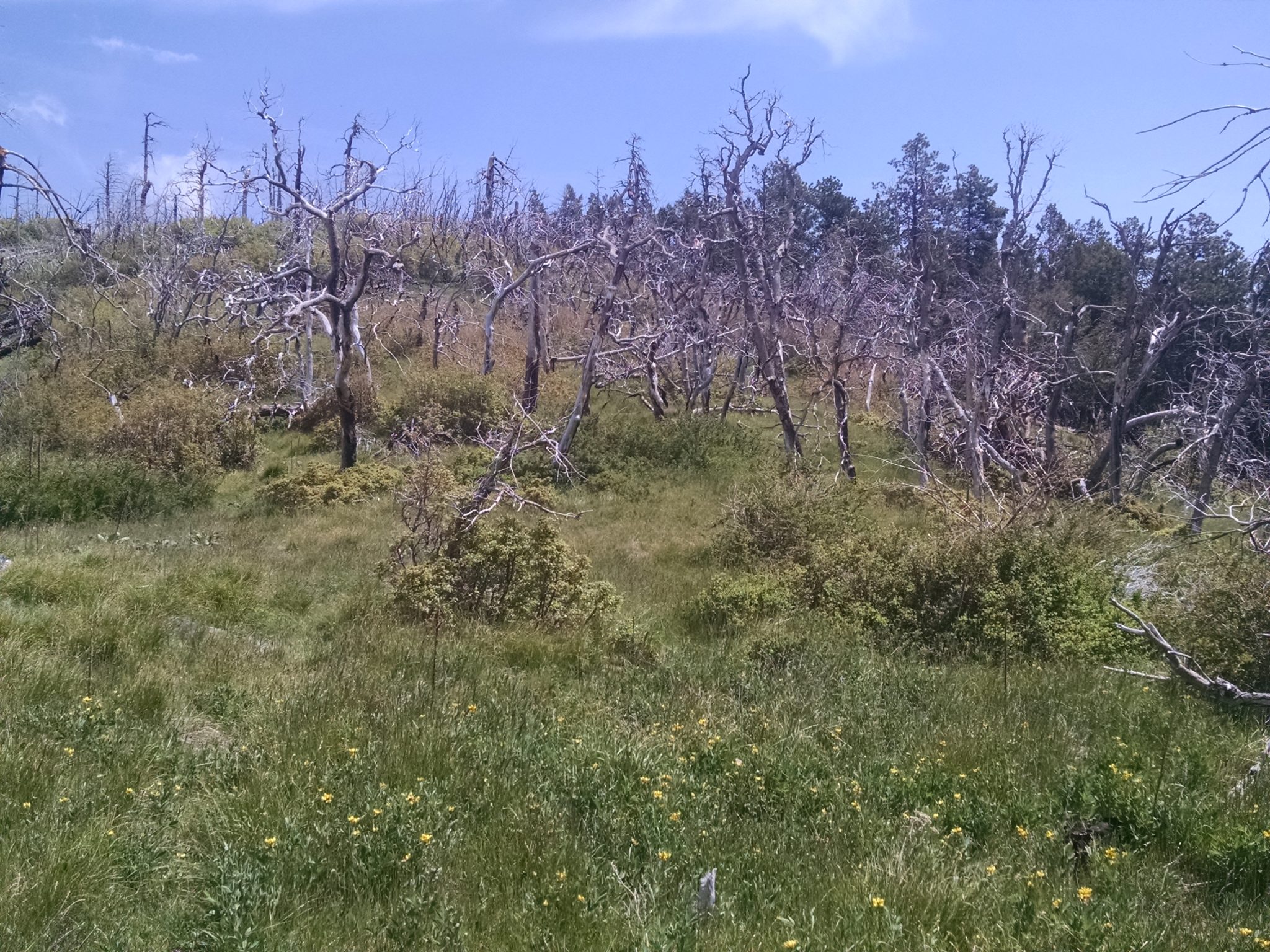 Going on a side trail for a mile to find a spring, a tiny seep is waiting instead. Since water is so scarce this high, I fill a small plastic bag 91 times and manage to get a liter of cold clear water.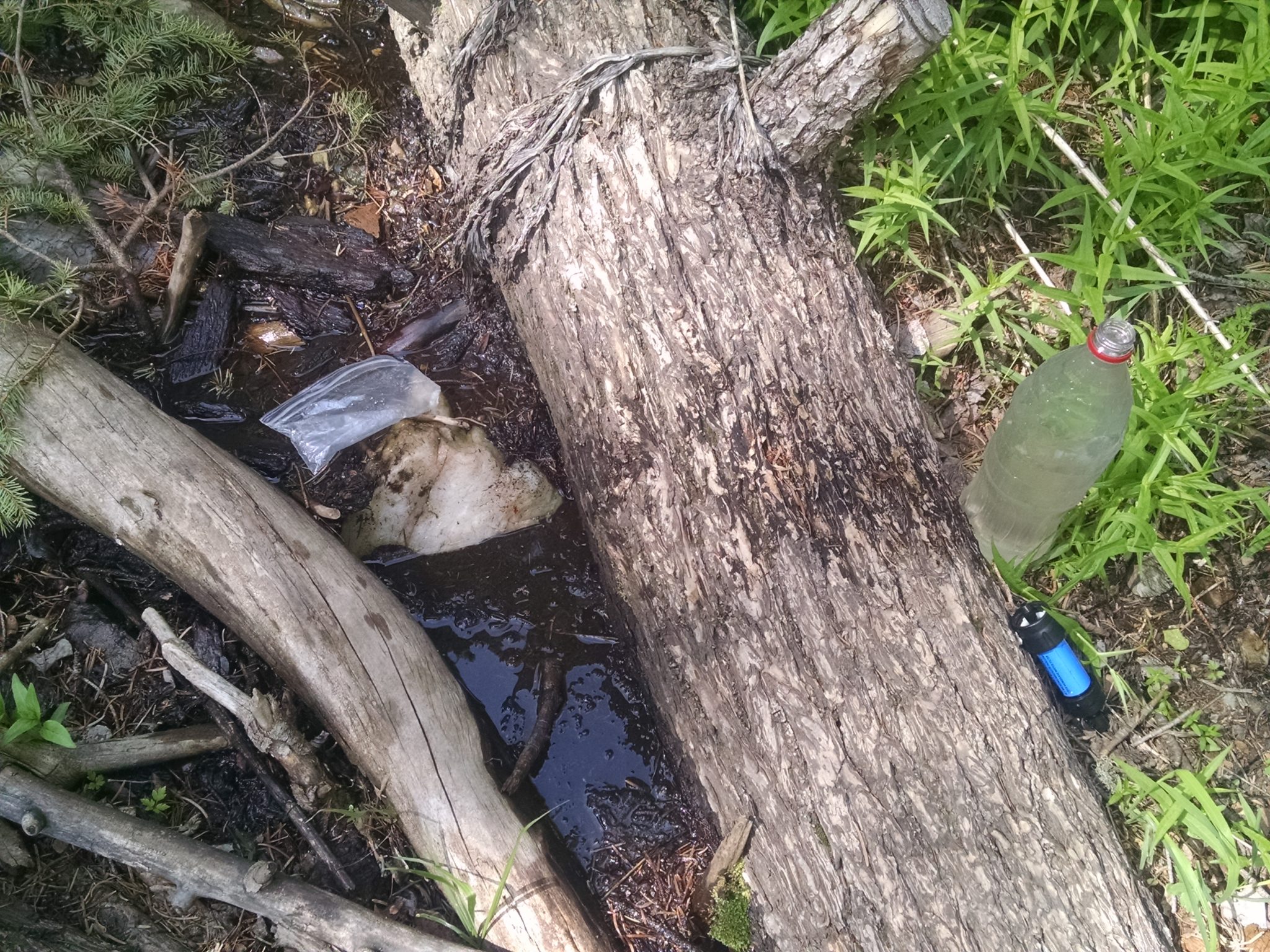 How about more views from the crest?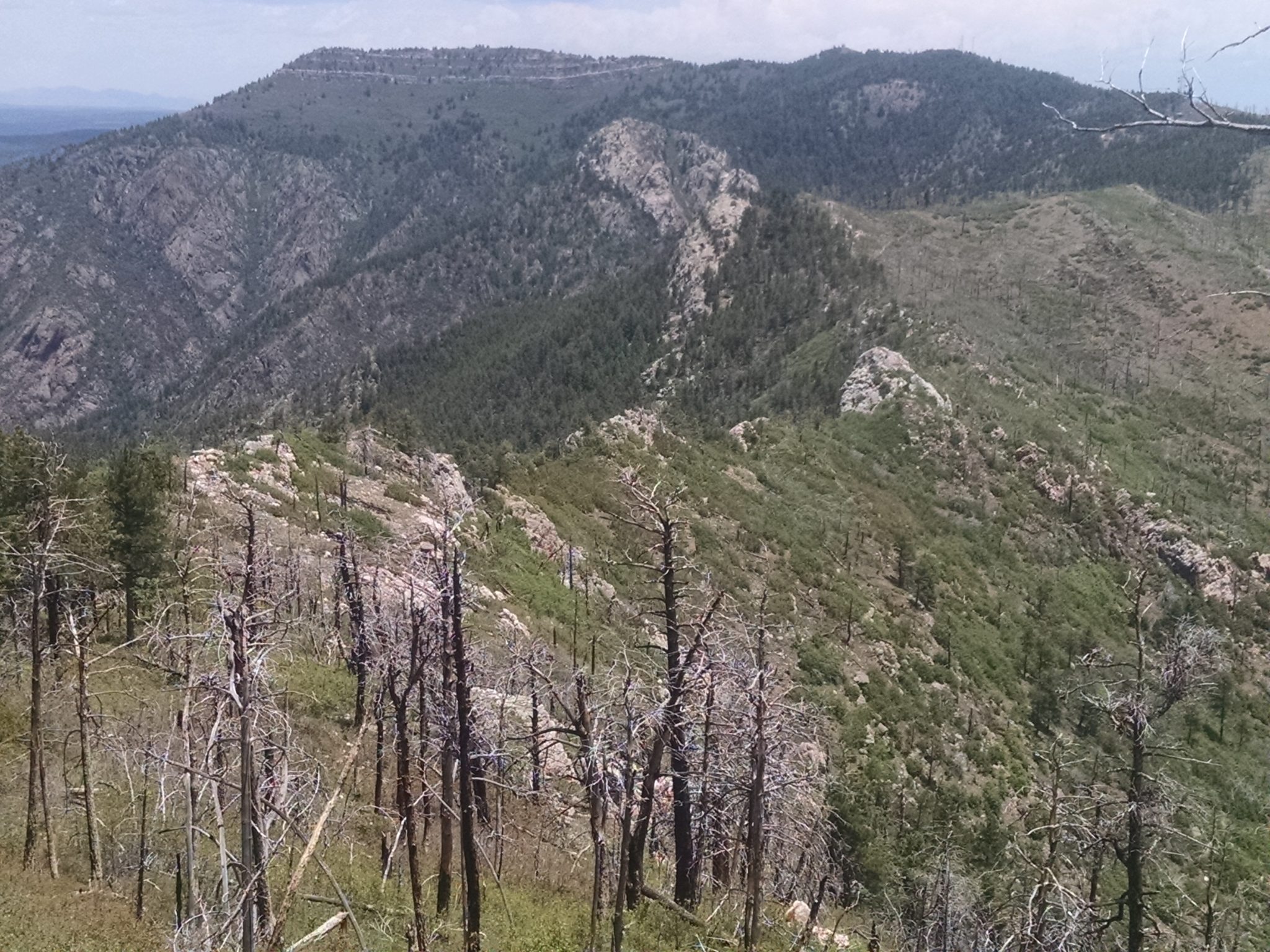 ***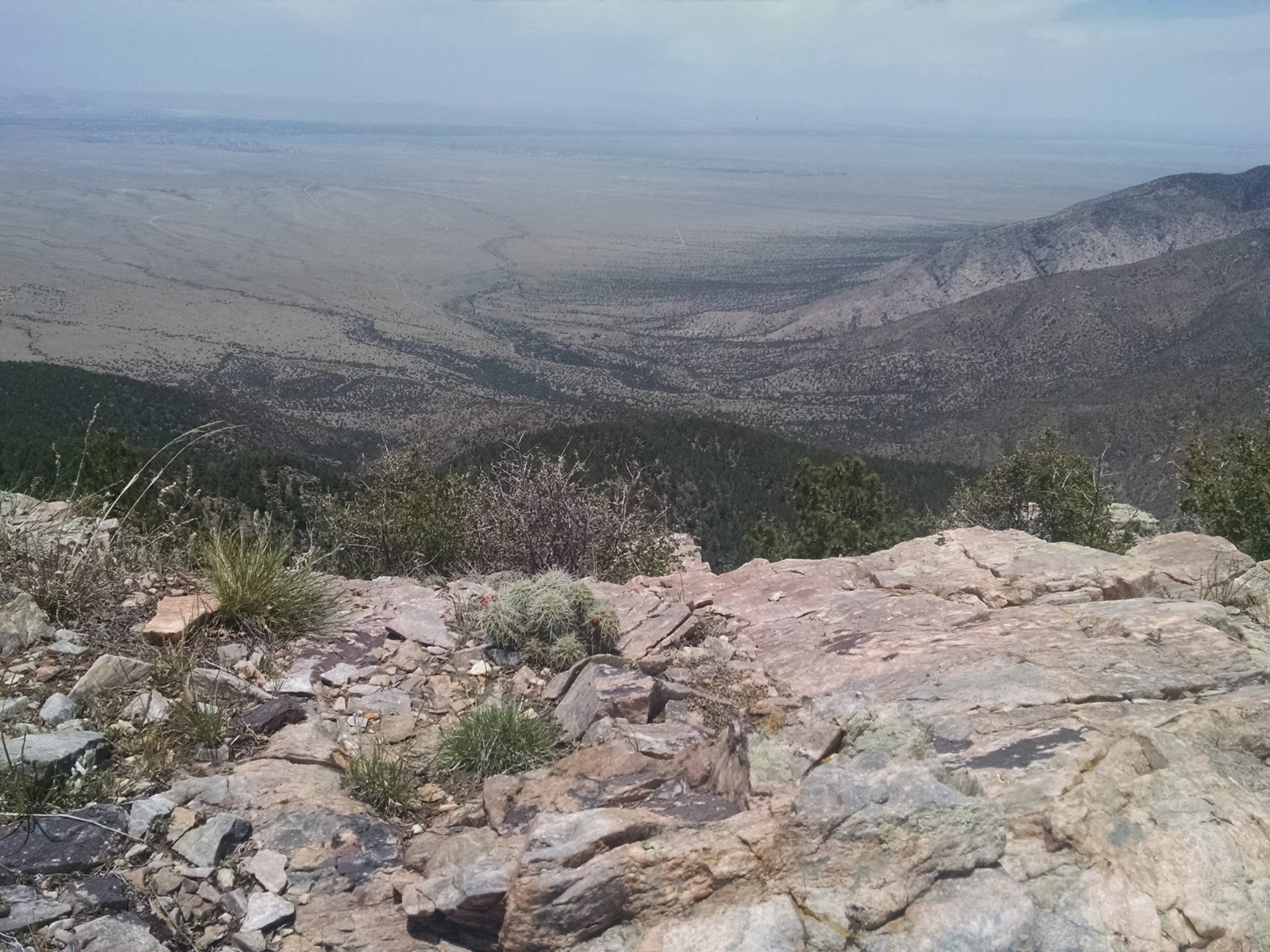 The route reaches Capilla Peak, with antennas…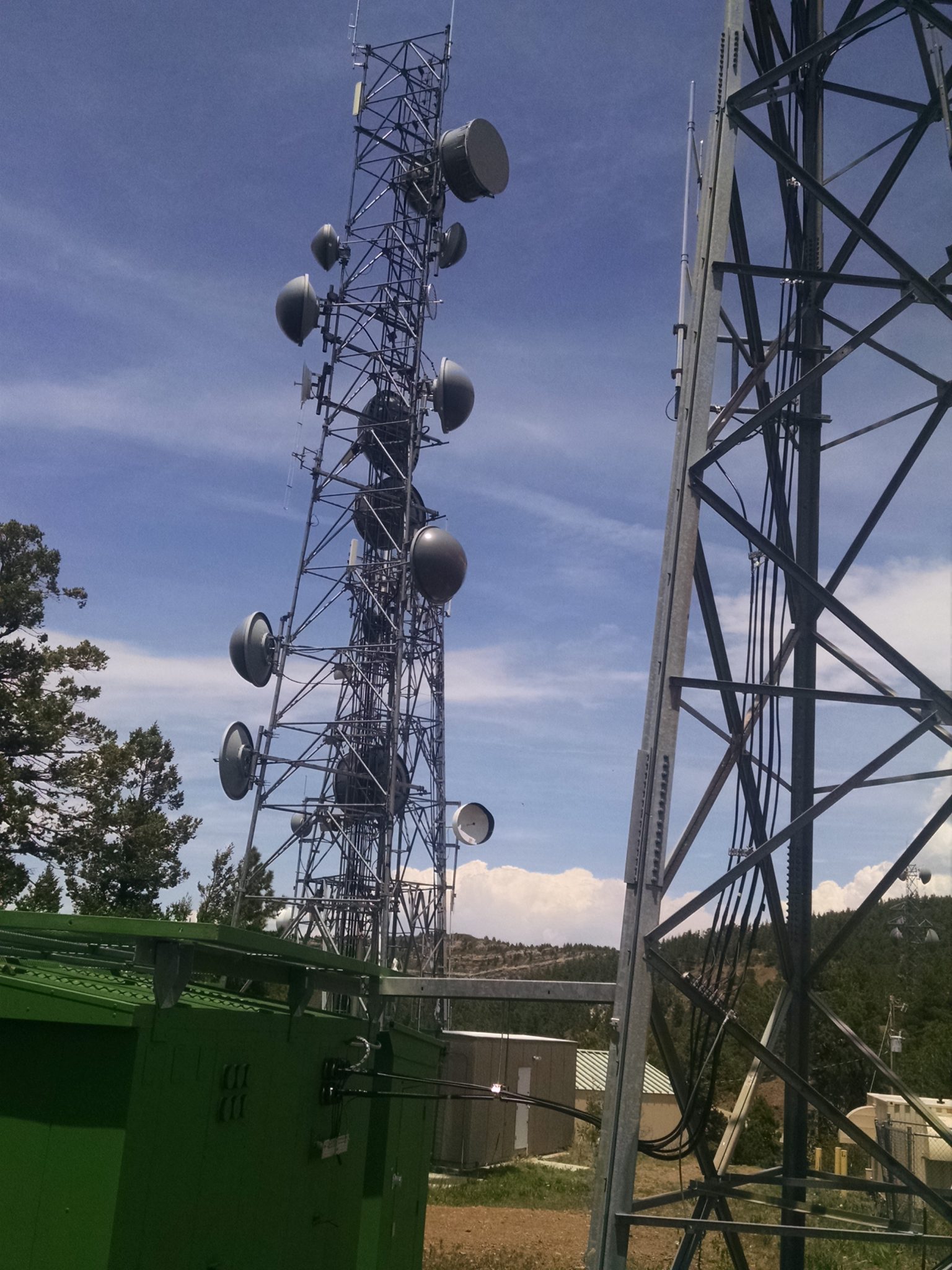 and Capilla Campgrounds.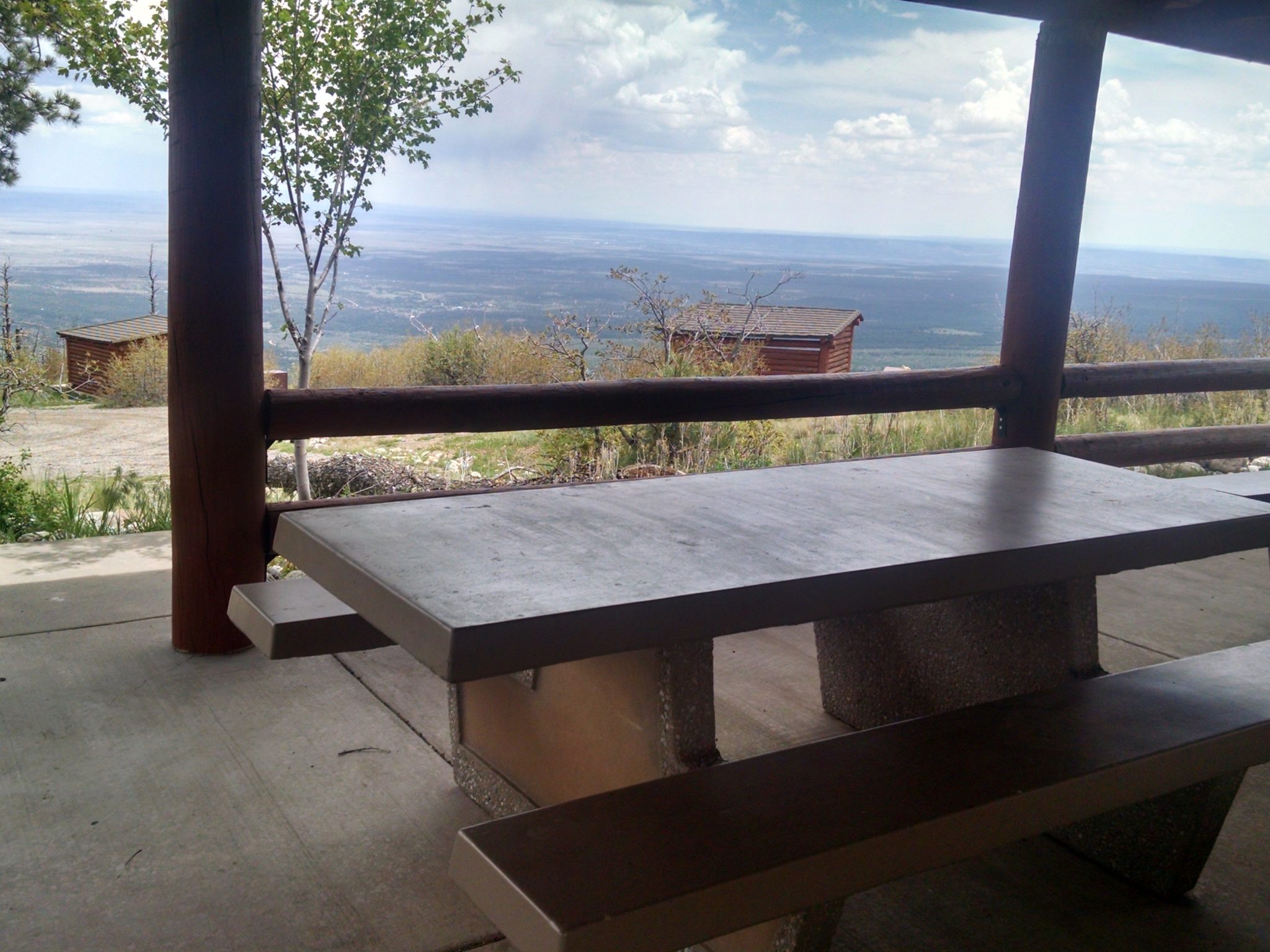 Some sites have shelters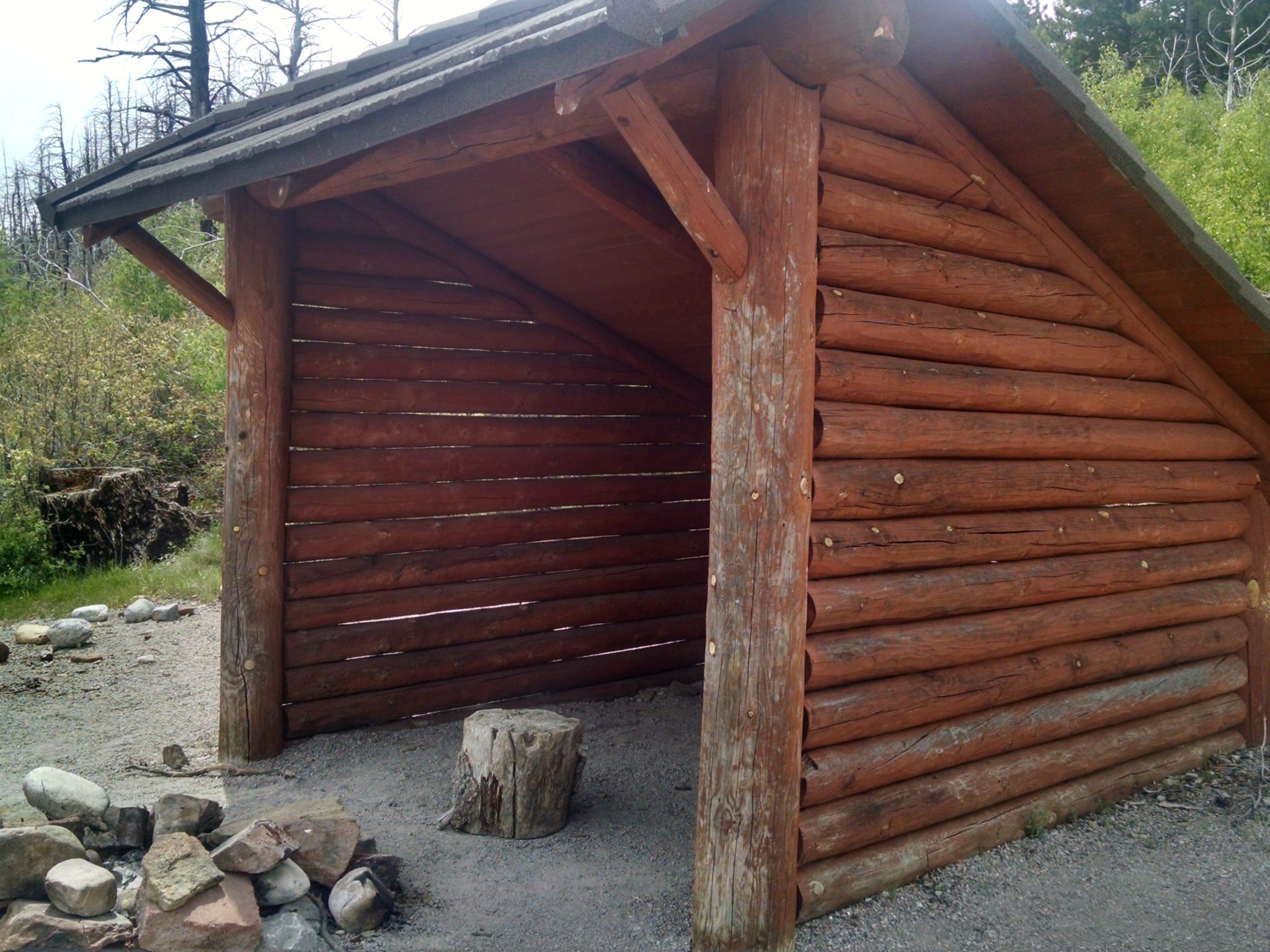 I climb up to Capilla Lookout, and Aaron invites me in. Dixie is not on duty, but he will pass on my greetings from Joe at Mount Withington.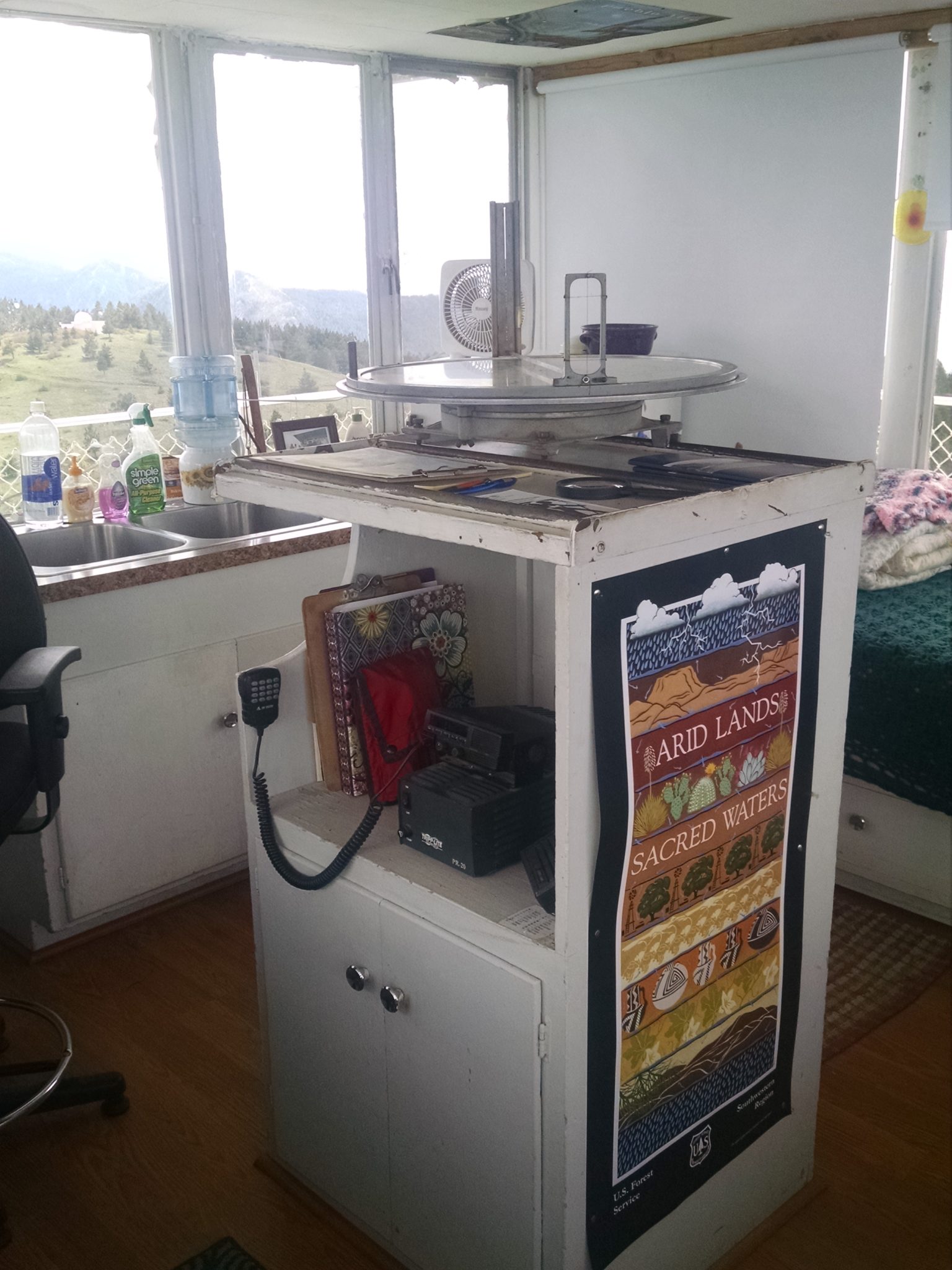 Reef Rock at Comanche Pass shows a pleasing pattern of exposed rock.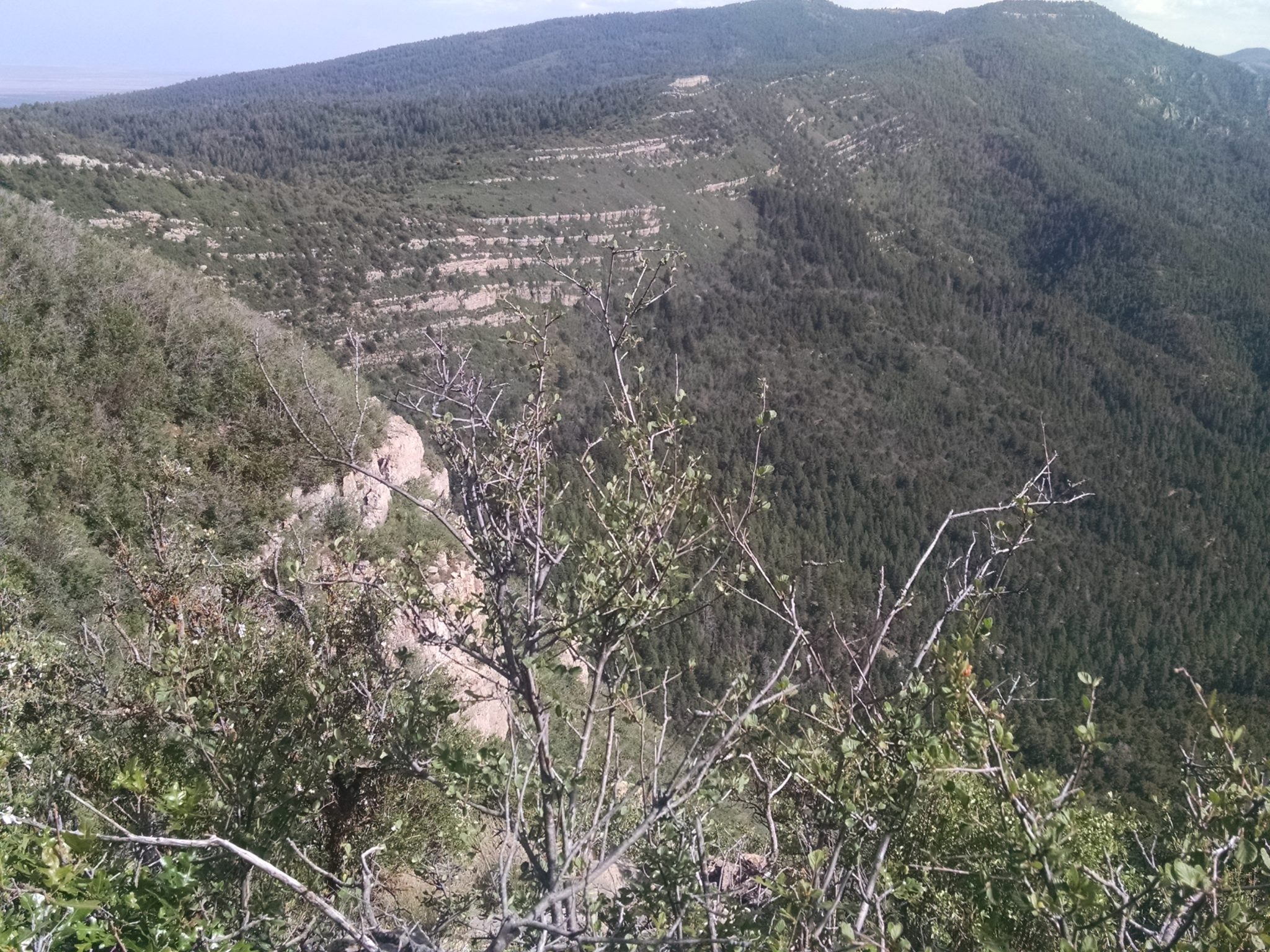 The trail past Capilla Peak really becomes clogged with thicket, branches slapping at arms and legs.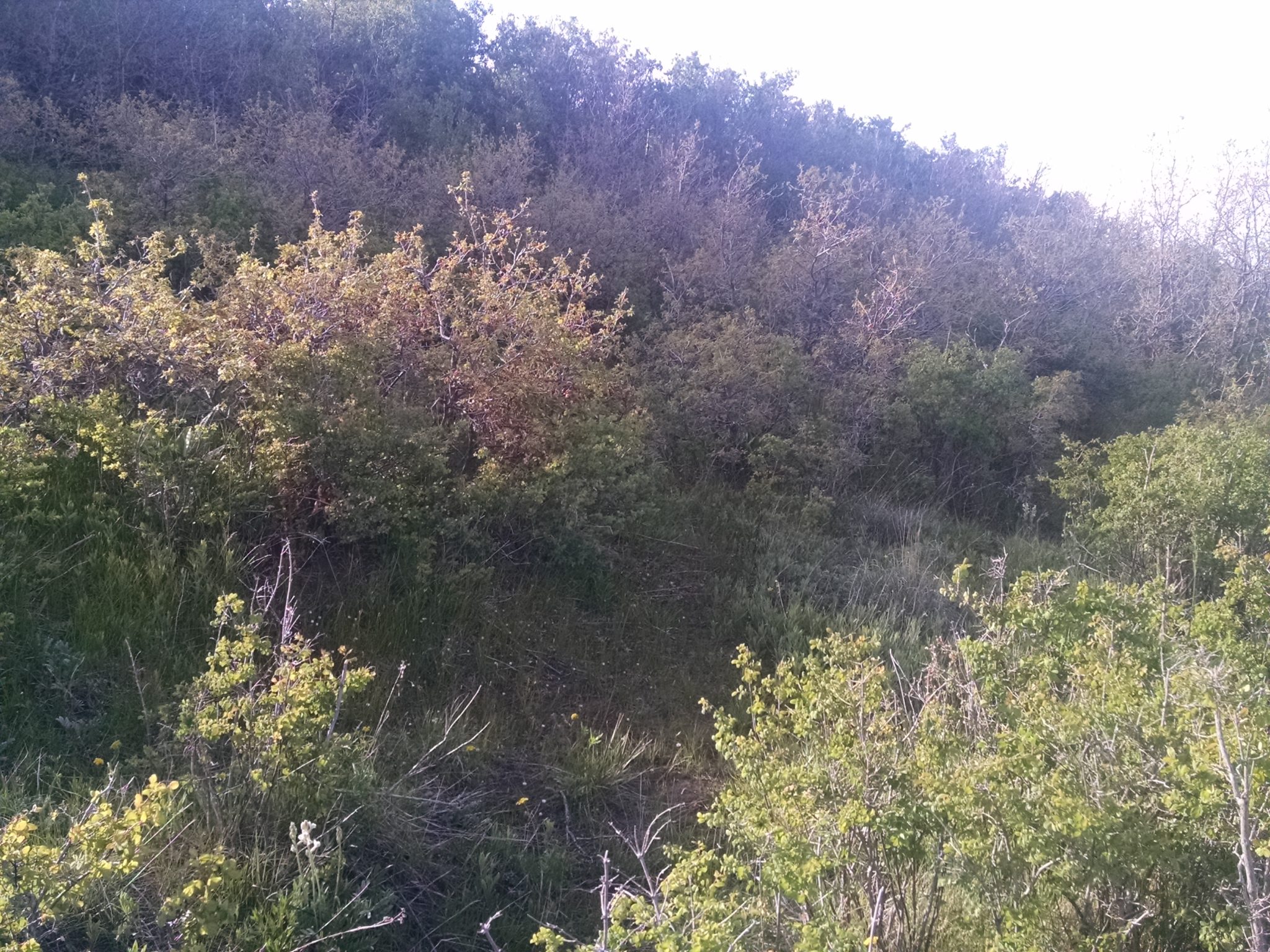 The route becomes a labyrinth for several miles, with many false trails and thickets.
Maple leaves signal the vicinity of 4th of July Campground.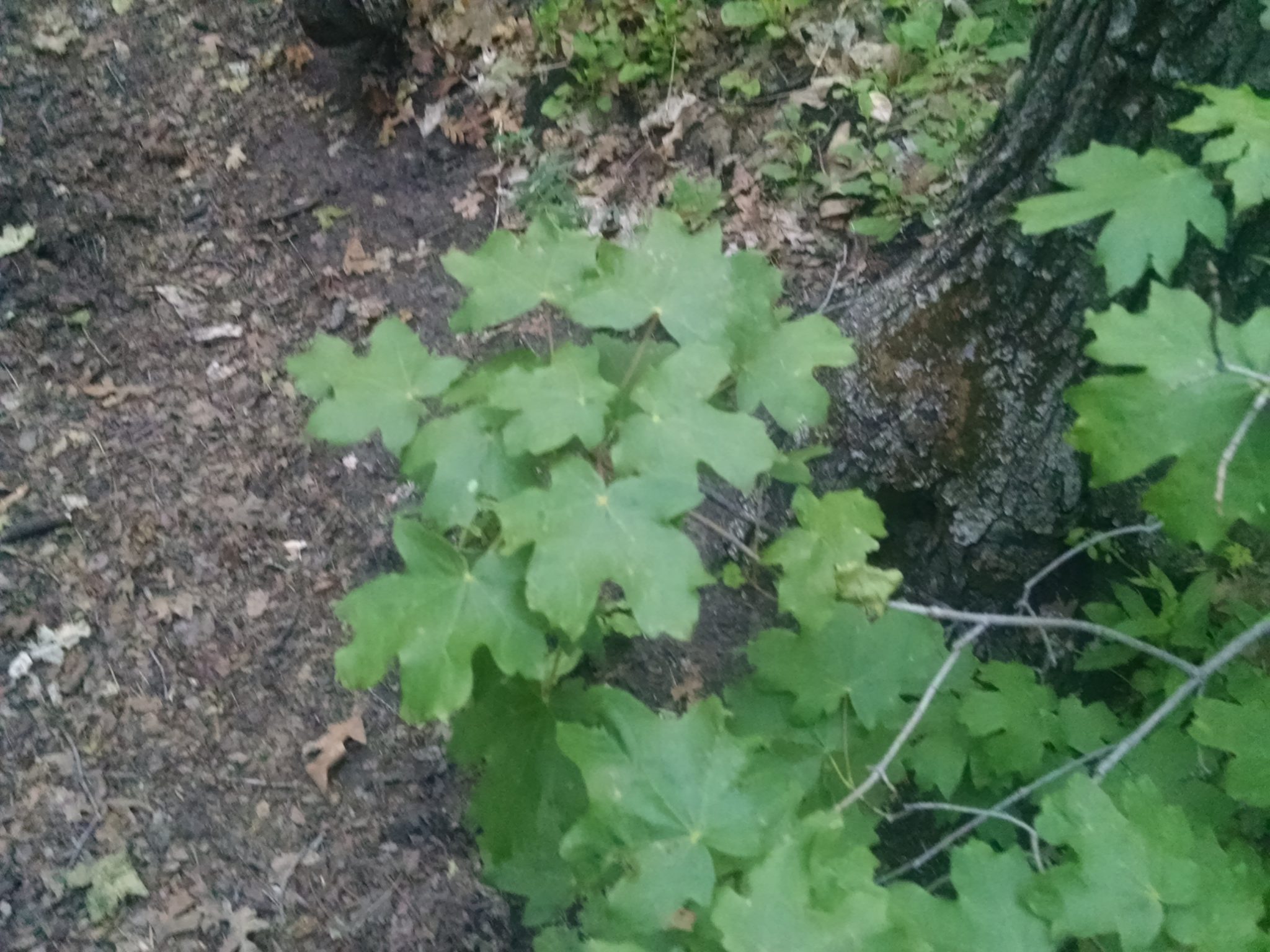 The story is that this is one of the few places in New Mexico that maple trees grow. Normally our trees turn yellow in autumn, so people come for miles around to enjoy the reds of the maples, bright like fireworks on the 4th of July.
And Upper 4th of July Spring is awesome, with clean cold water dripping from a pipe.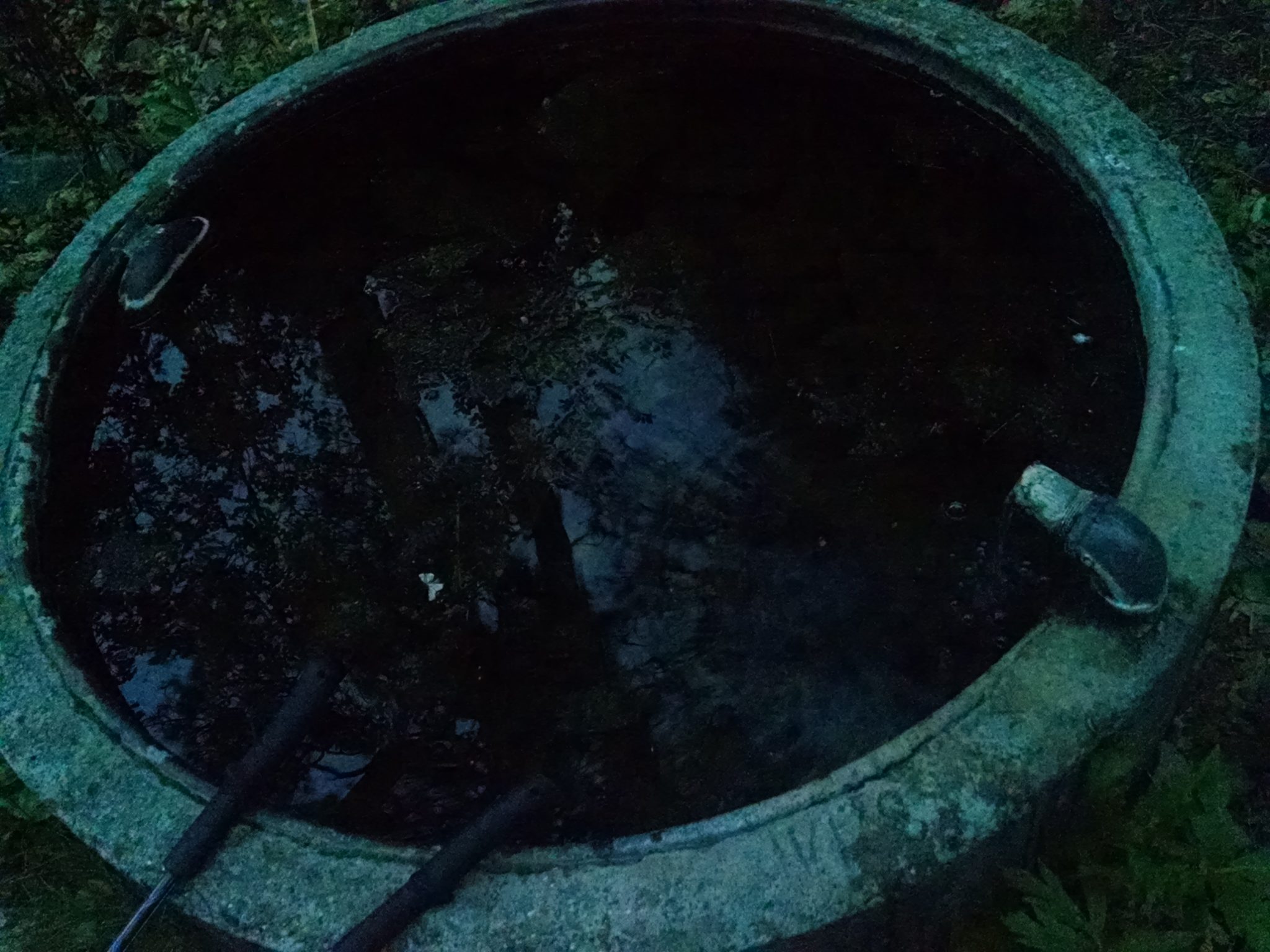 I arrive at the deserted campgrounds late and set up camp by moonlight, past 9PM. My goal was to get at least this far because the long road walk tomorrow has to all be done in one day, but thickets and tough trail today made it hard to arrive sooner.
For tomorrow, a cunning plan…
[finished audiobook Other People's Heroes, by Blake M Petit]