MRT 2021 Day 10, April 14, Wednesday
• Start S3 mile 27.6
• End S3 mile 53.1
• Miles walked: 25.5
Our route stays on the Highline Trail all day. Still located in the old burn area, the pathway has not been redone to make it friendly to mountain bikers and to prevent erosion problems.
At mid-morning the route goes over slickrock, horizontal gently rounded sandstone rock formations.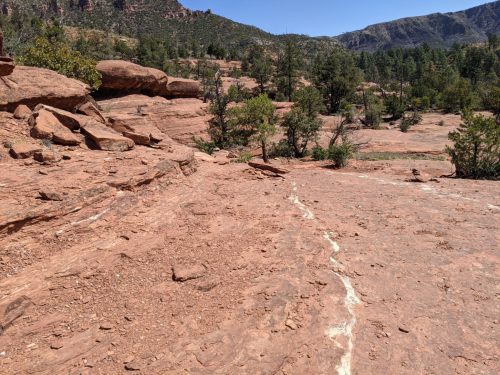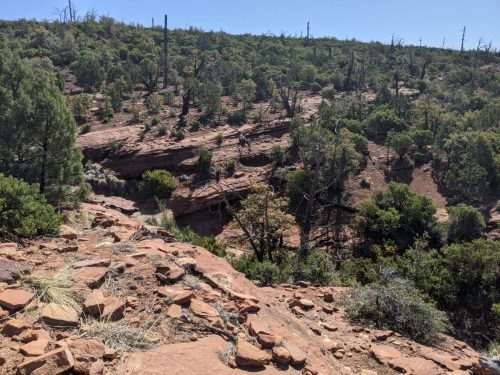 By mid-day we are past the burn area and back in ponderosa and mixed conifer forest, welcome for shade. Promontory Butte sticks out from the Rim, and the route needs to make a 10 mile detour to the south and back to get around it, which is how I spent the rest of my day.
The trail has been reconstructed in this section, now that we are past the burn, and I meet several mountain bikers and day hikers.