MRT 2021 Day 9, April 13, Tuesday
• Start S3 mile 2.5 at tent site
• End S3 mile 27.6
• Miles walked: 25.1
Our route continues along the Highline Trail all day. The original Highline was used in the late 1800s to connect ranches and homesteads under the Rim. Today's Highline was designed with notions of modern trail design, with controlled grades, swoops, swells, and turns. The day starts in mixed conifer with large areas of shrub, on red dirt. Views of the Rim above continue to impress.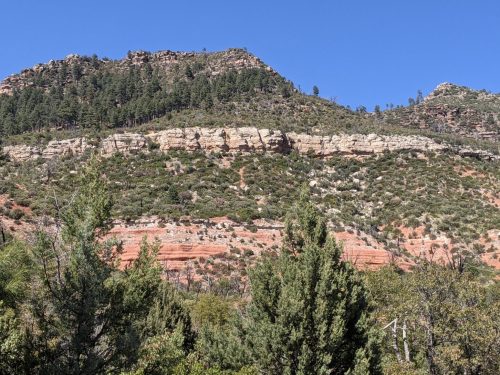 In early afternoon the Arizona Trail leaves us to head north, and later the route enters the Dude Fire burn area from three decades ago that removed Ponderosa pine forest and now covers vast area in shrub growth, vast areas of manzanita.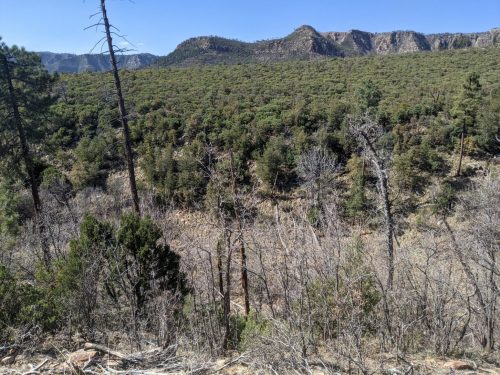 The land is very rugged here, wearing me down a bit.