​GET 2017 Day 4, March 21, Tuesday.
Start near Superior, segment 2 mile 16.2, then walk into town.
End near boundary of Tonto National Forest, segment 3 mile 11.7, off GET to follow new AZT trail alignment for a few miles.
Trail miles walked: 14
Striking stealth camp a couple of miles from Superior, I hike along US60, dodging massive construction. Getting on Main Street (starts at Buckhorn Tavern) I walk to historic downtown district to use the library and post office. Downtown is struggling, but some effort is being made to refurbish old buildings.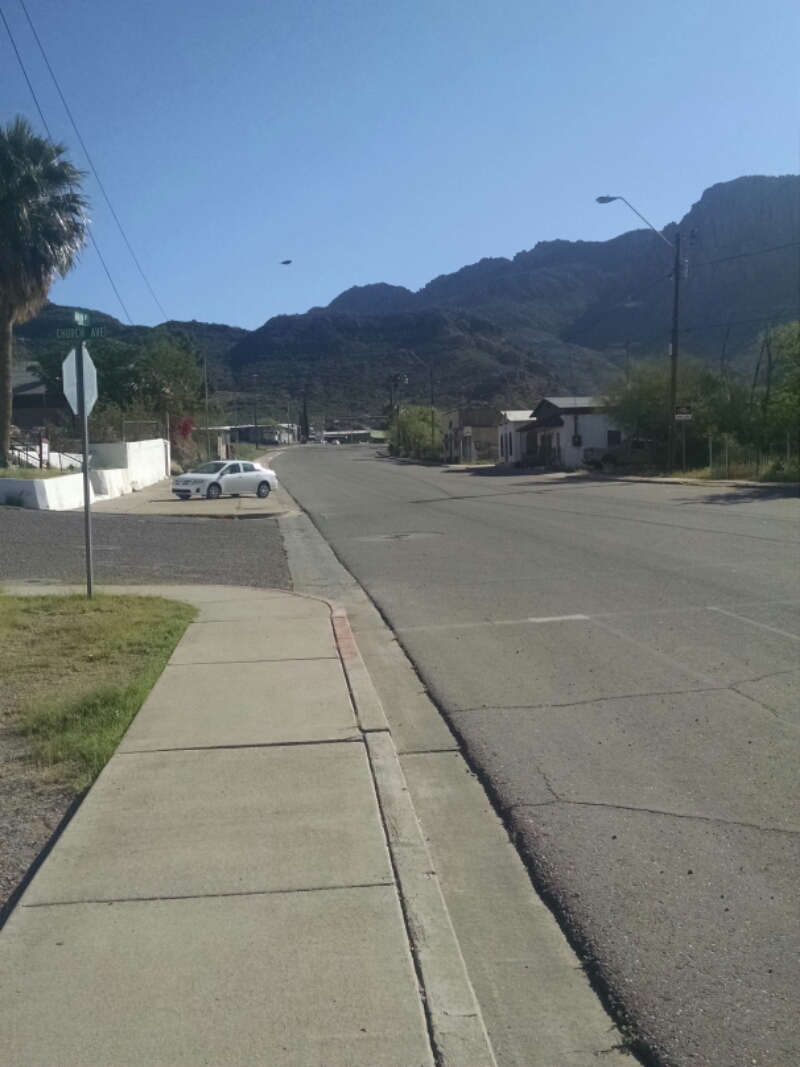 WIFI at the library was non-functioning, and also slow or broken at any open wifi point. Was a key internet link into town down today? No blog posts can transmit until another town.
I got my supply box at the post office right after it opened at 8:30. An AZT hiker was in line after me, who was staying in town another day.
On the walk out of town I stopped at the arboretum, to become more familiar with the Sonoran eco-zone plants I am seeing on this hike.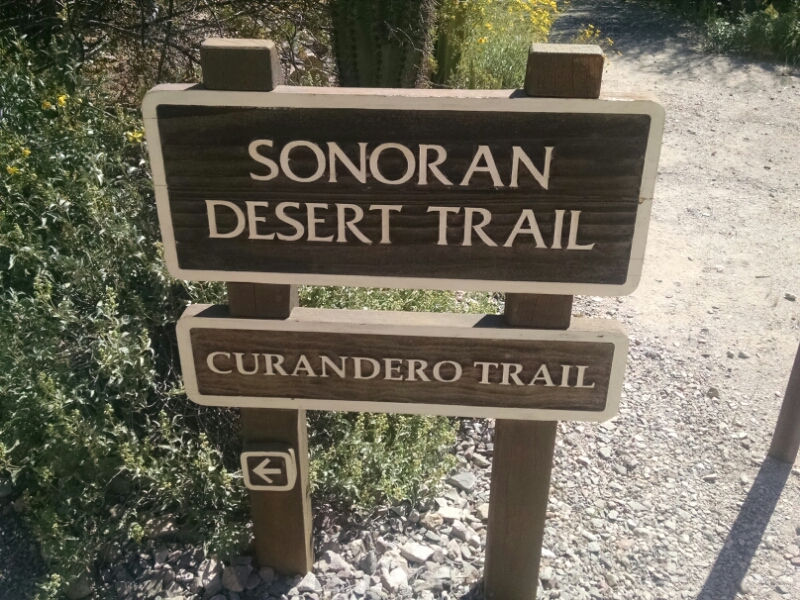 The shrub with yellow flowers I was wondering about yesterday is called Brittlebush
A fuzzy pink flower I see often is named Fairy dusters.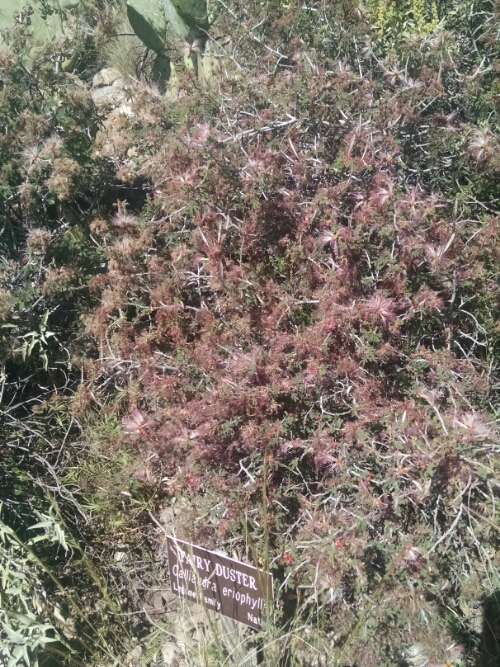 Any Fairies reading this might try growing this plant.
At the trailhead I chatted with a hiker just finishing a day hike. This is a popular trailhead, with several bikers and hikers in the first few miles.
The trail winds around several slopes, not often following creeks at the bottom.
Pools of seasonal water can still be found in a few creek-bed crossings.
A colorful fat lizard, about half a meter long, flicks a tongue at me and slowly steps off the trail with dignity.
This is my first Gila monster encounter in the wild.
I departed the official  GET route for a few miles, on new AZT alignment that has better markings, at the cost of about 5 extra miles, more walking along the Gila River tomorrow. Stopping for the night just down from a pass in a sheltered area, expect a scenic descent down to the Gila River in the morning.