​GET 2017 Day 5, March 22, Wednesday.
Start near boundary of Tonto National Forest, segment 3 mile 11.7 of 30.8, off GET to follow new AZT trail alignment for a few miles.
End just past village of Kelvin, segment 4 mile 1.5
GET Trail miles walked: 20.6
Going down Red Mountain in early morning, I head towards the Gila River.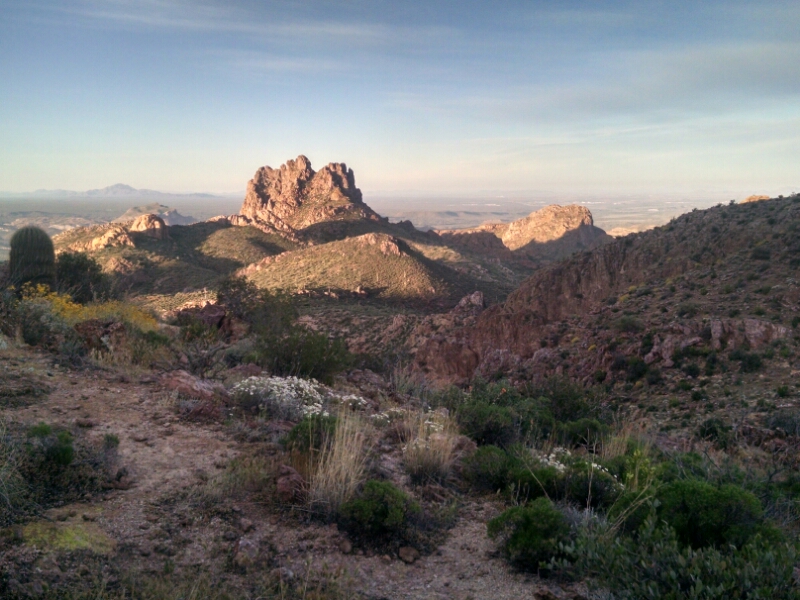 While still high up, the river channel can be seen in the distance.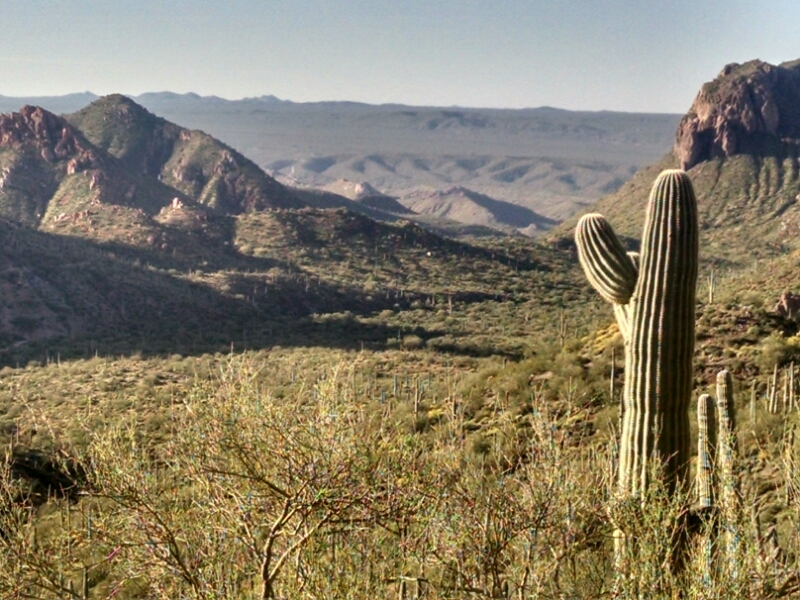 Another monster blocks the path, until the sound of trekking poles knocked together encourages it to leave.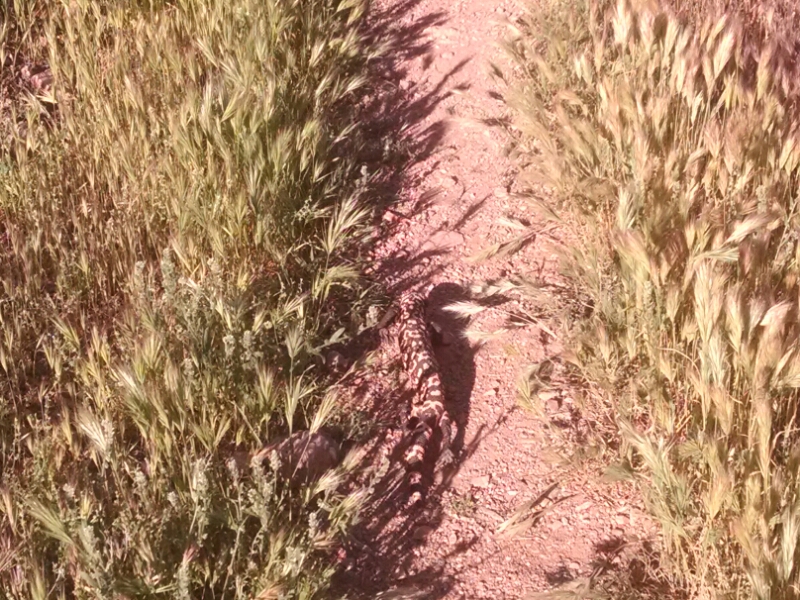 Finally down to the river, the path keeps its distance, often 100 feet high on the nearby slope to stay well out of the flood plain.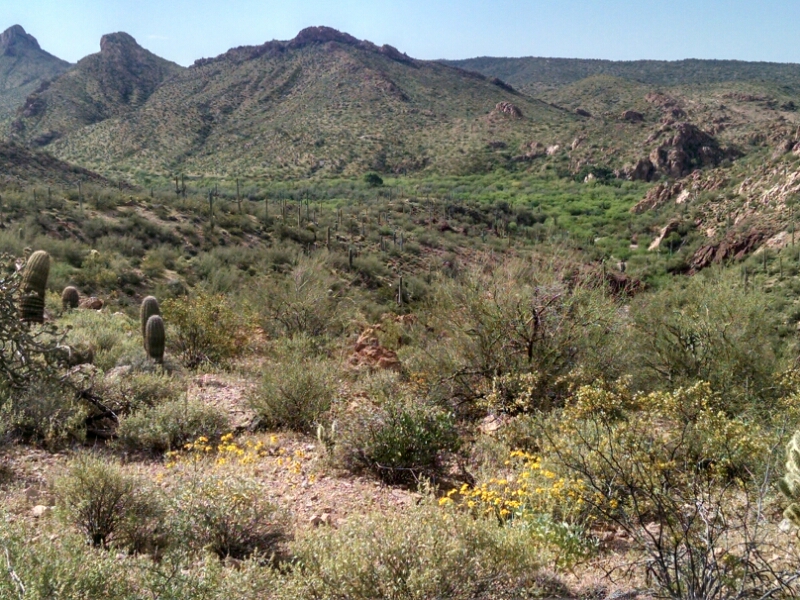 The river is surrounded by thick vegetation, mesquite and willow, typically too thick for a human to get close to the water's edge. But sometimes you can find a spot where the river meanders close to the trail, and a dry tributary feeds into the river, and you can walk this sandy path to the water.
On the CDT alternate in New Mexico, the Gila water was clear, cold, and you could walk through it, crossing the stream two dozen times in a day. Here the water is muddy, deep, and fast moving, not something you would try to walk through.
Here is a view of river from above.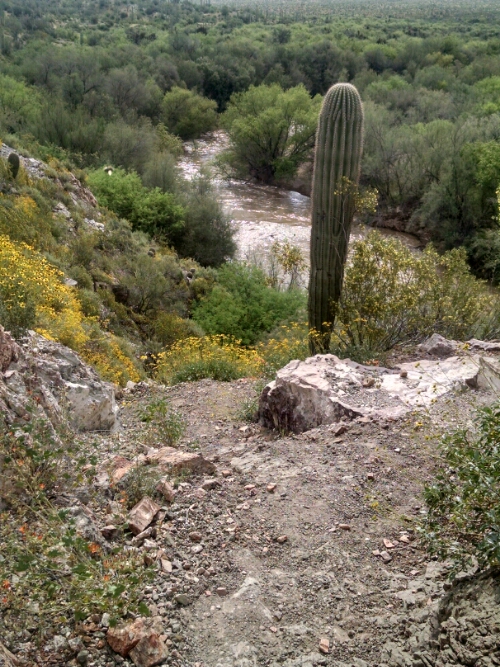 With no other water sources past a seep at Red Mountain until the end of the day, I had to get water a couple of times from the Gila. Once after unsuccessfully trying to find a clear route to the water, I heard ATVs nearby and followed their path. The dirt from the river clogged my filter, so I had to back-flush at the end of the day.
A copper mine dominates the landscape near the village of Kelvin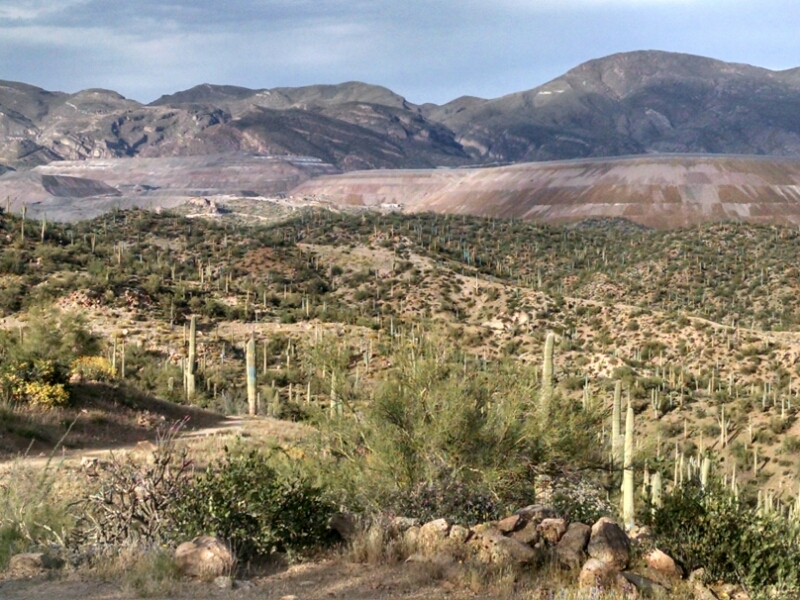 Somehow my pants got a large rip, and I don't know how it happened.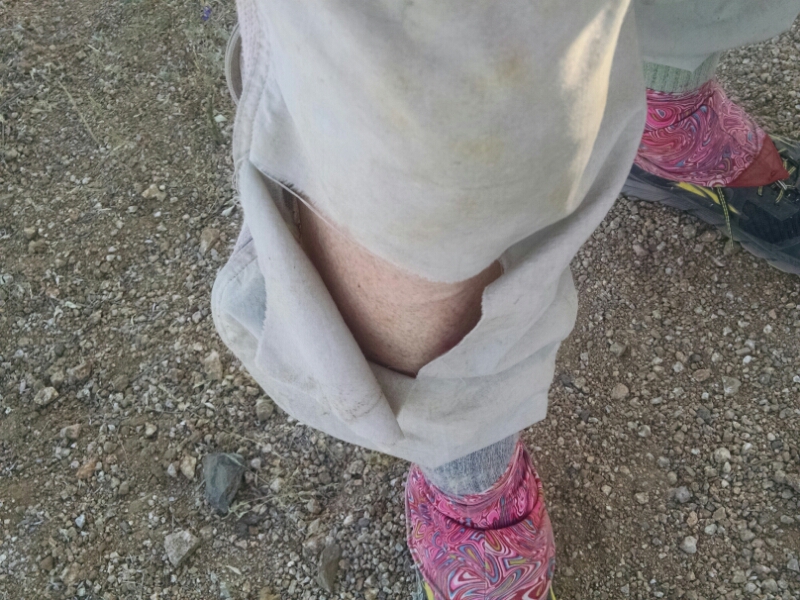 I met four AZT hikers today. The heat makes it hard to stop and chat for long.
Near the end of the day I reach Kelvin, where a road maintenance depot offers a faucet for hikers. Then across a one-lane bridge across the Gila, and the trail leads south for a while.