MRT 2021 Day 13, April 17, Saturday
• Start S4 mile 24.1
• End S4 mile 51.2
• Miles walked: 27.1
The route here is on the General Cook Trail (General George Crook National Recreation Trail), though it is on dirt road for a good portion of its length. (Remind me to look up who General Crook is. ) It goes towards Show Low, and was probably designed with water sources in mind, it is a reasonably choice for the MRT. The trail here is marked with metal chevrons nailed to trees.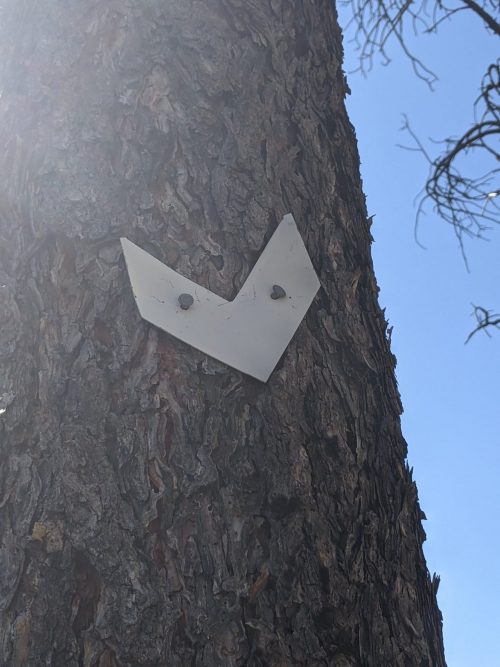 Water sources are getting less reliable, and further apart, in this section. One interesting wildlife waterer used a concrete rain catch basin to guide water to a lower storage tank, with steps for wildlife.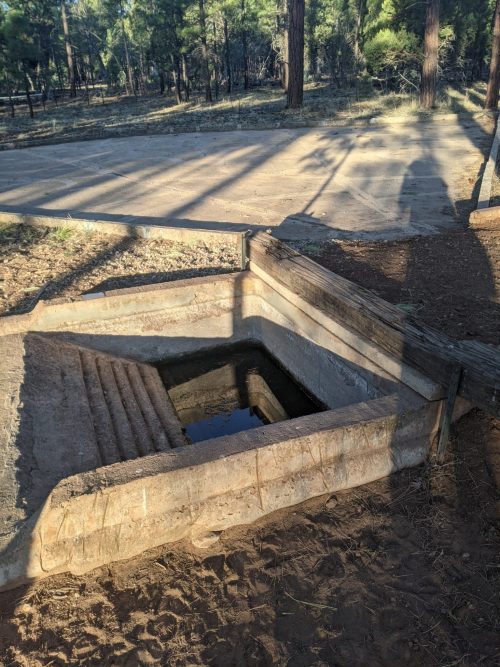 Wild horses still can be found grazing along the route, at least for the first half of the day.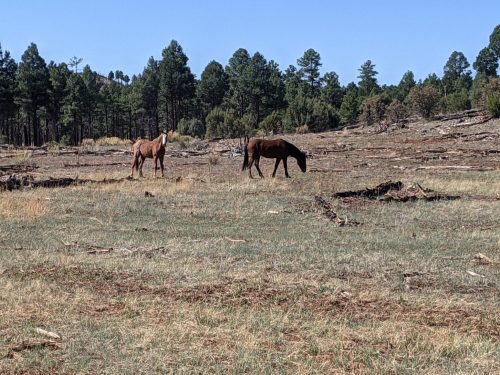 I see John W again! He stopped a few hours to hang around with a large group of AZT hikers in Pine, so I had been ahead of him a little.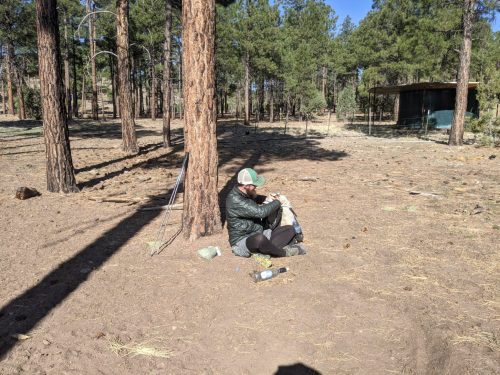 We pass each other several times today.
The General Crook could improve trail marking at times, especially in old burns and at road intersections. The route does go south through Cottonwood Wash, a pleasant flat shallow canyon with grass and scattered trees.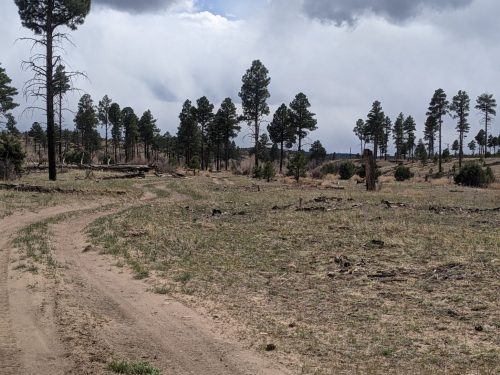 Toward the end of the day the route, now on trail, becomes less flat, and passes up and down several ridges. The route here, the General Cook Connector, has been aggressively signed by a local trail group out of Show Low.