​GET 2017 Day 8, March 25, Saturday.
Start town of Mammoth on Aravaipa bypass route segment 6 alt mile 9.5
End at rim of Turkey Creek Canyon, near segment 6 alt mile 30.
Miles walked: 20.5
Cowboy Miller Road heads east several miles toward a tall mountain ridge. Looking back at Mammoth…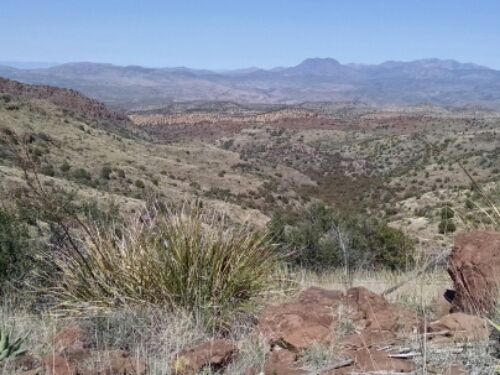 Here are the mountains getting closer.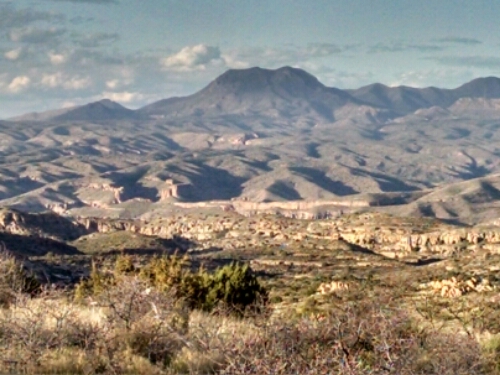 Heading towards low spot on mountain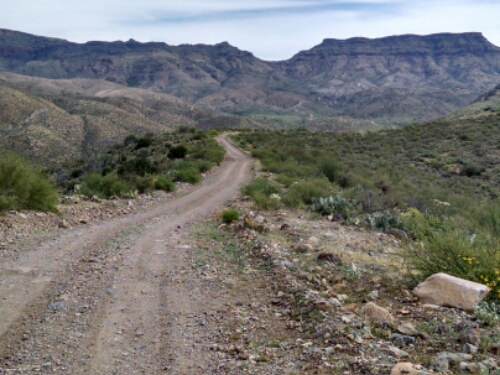 Cross-country up arroyo with rock scramble.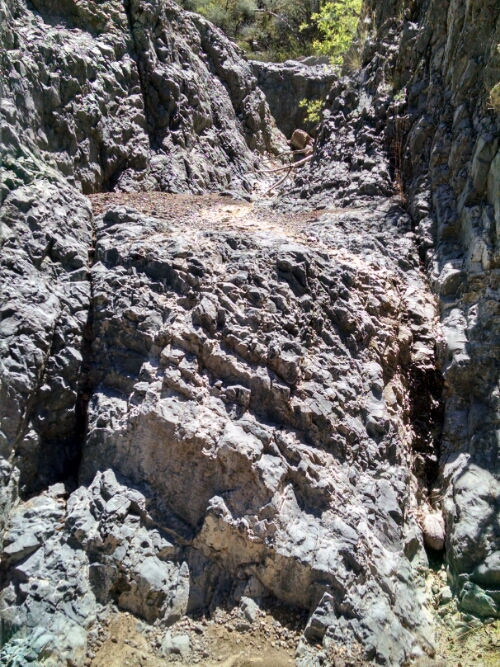 Little Table Mountain ahead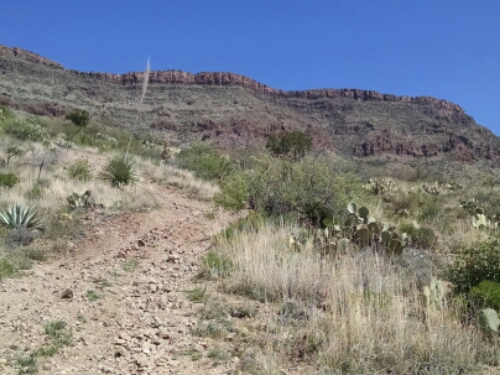 Tough jeep road terrain

Cool mining ruins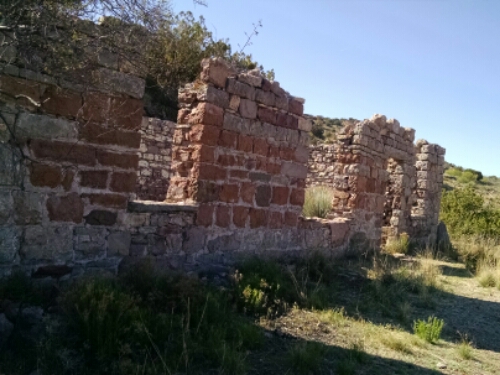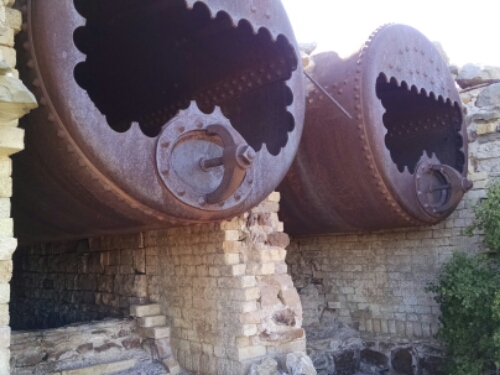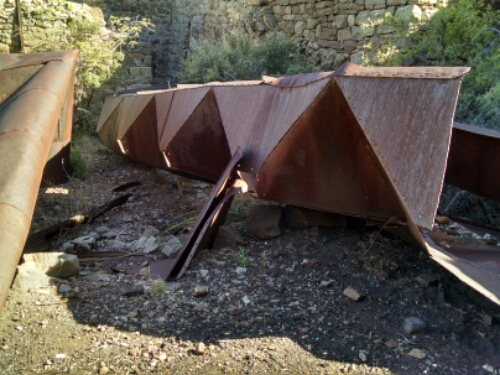 Nearing rim of deep canyon at sunset, several memorable rock formations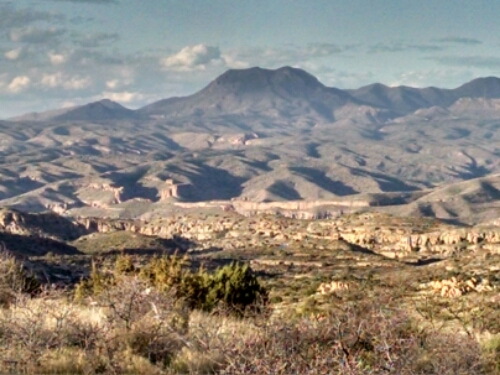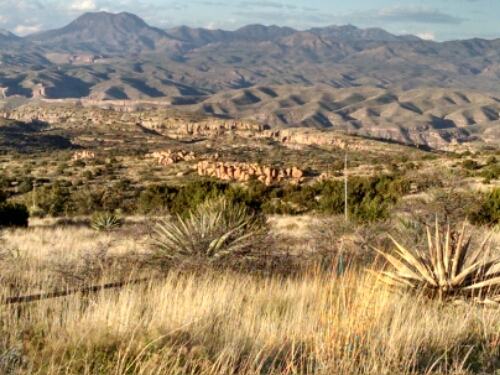 More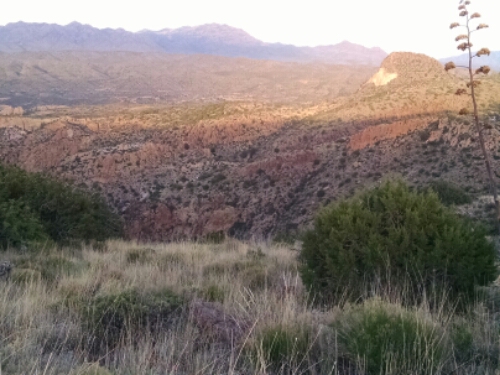 I find a little ledge protected from the wind just down from Turkey Creek Canyon rim, and set up camp with inspiring views.