GET 2017 Day 29, May 24, Wednesday.
Start Kelly Canyon bottom, Segment 27 mile 21.9 of 29.5
End inside cabin at San Mateo Peak and Lookout, elevation 10,139 , on a side trail along Apache Kid Trail 43, Segment 28 mile 7.5
Miles walked:   15.1
Walking on dirt road in early morning, I see three small dark shapes ahead about the size of bear cubs. They do not respond to me making noise. Creeping closer, they reveal their true nature, javelinas– wild pigs.
Burma Road, FR377, goes along a high ridge, drops down into a deep canyon, and climbs out again, bringing me to Shipman Trailhead after several miles walk.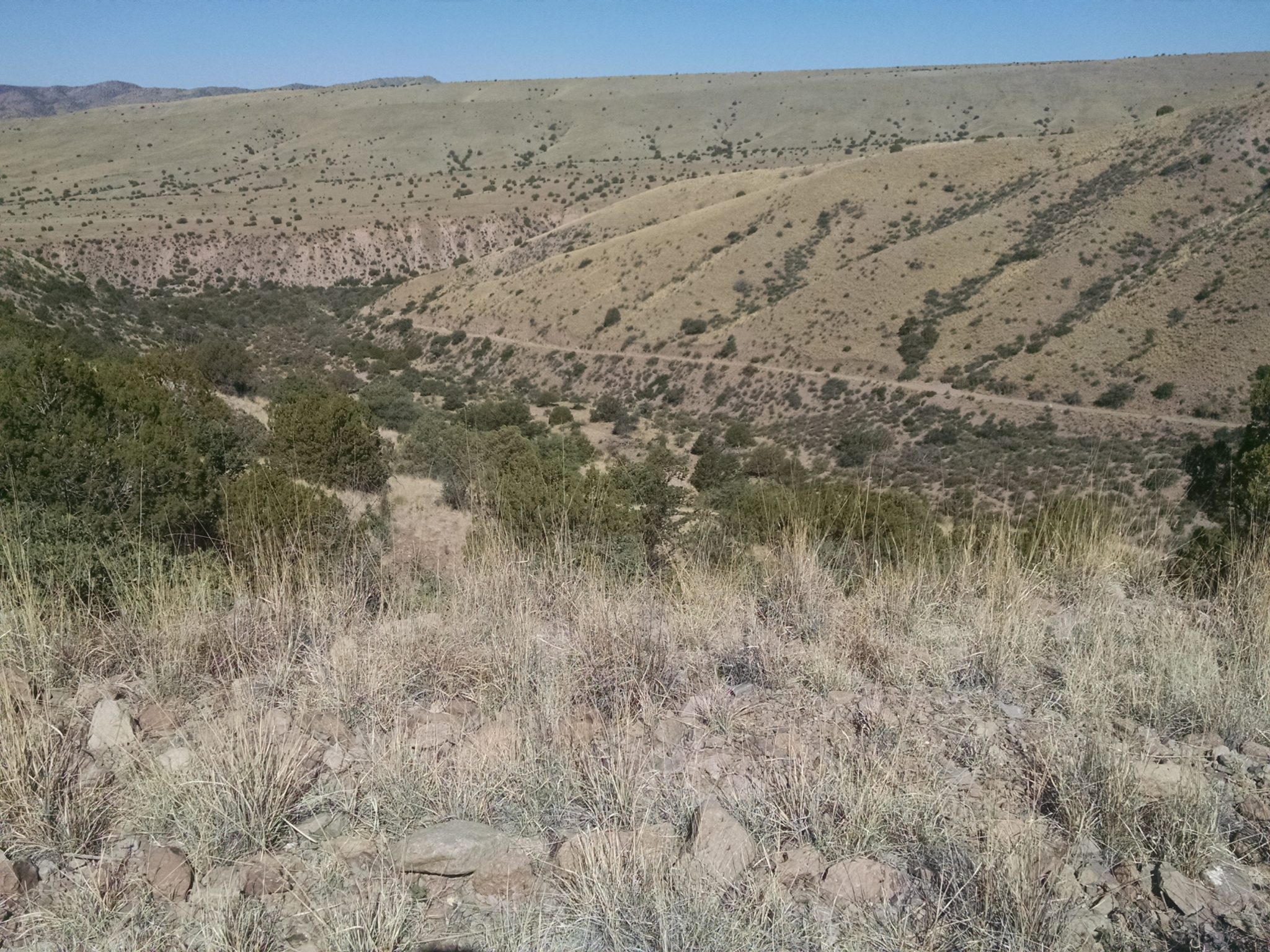 I have been here before, doing my practice GET hike last year, from here to close to trail end, Tijeras. No doubt some of my comments and photos will be similar to previous blog posts.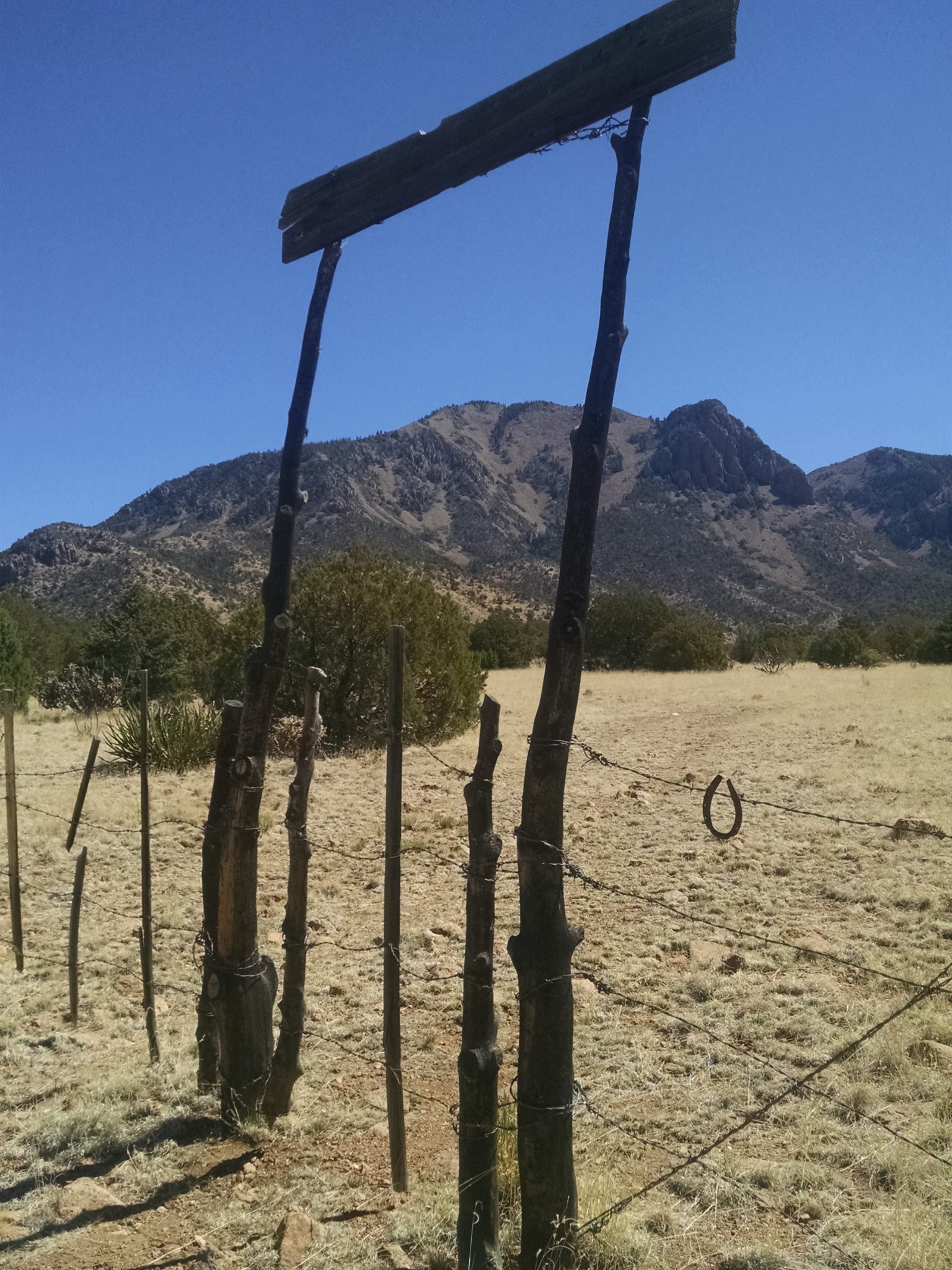 The Shipman Trail starts on private land, the way marked by cairns.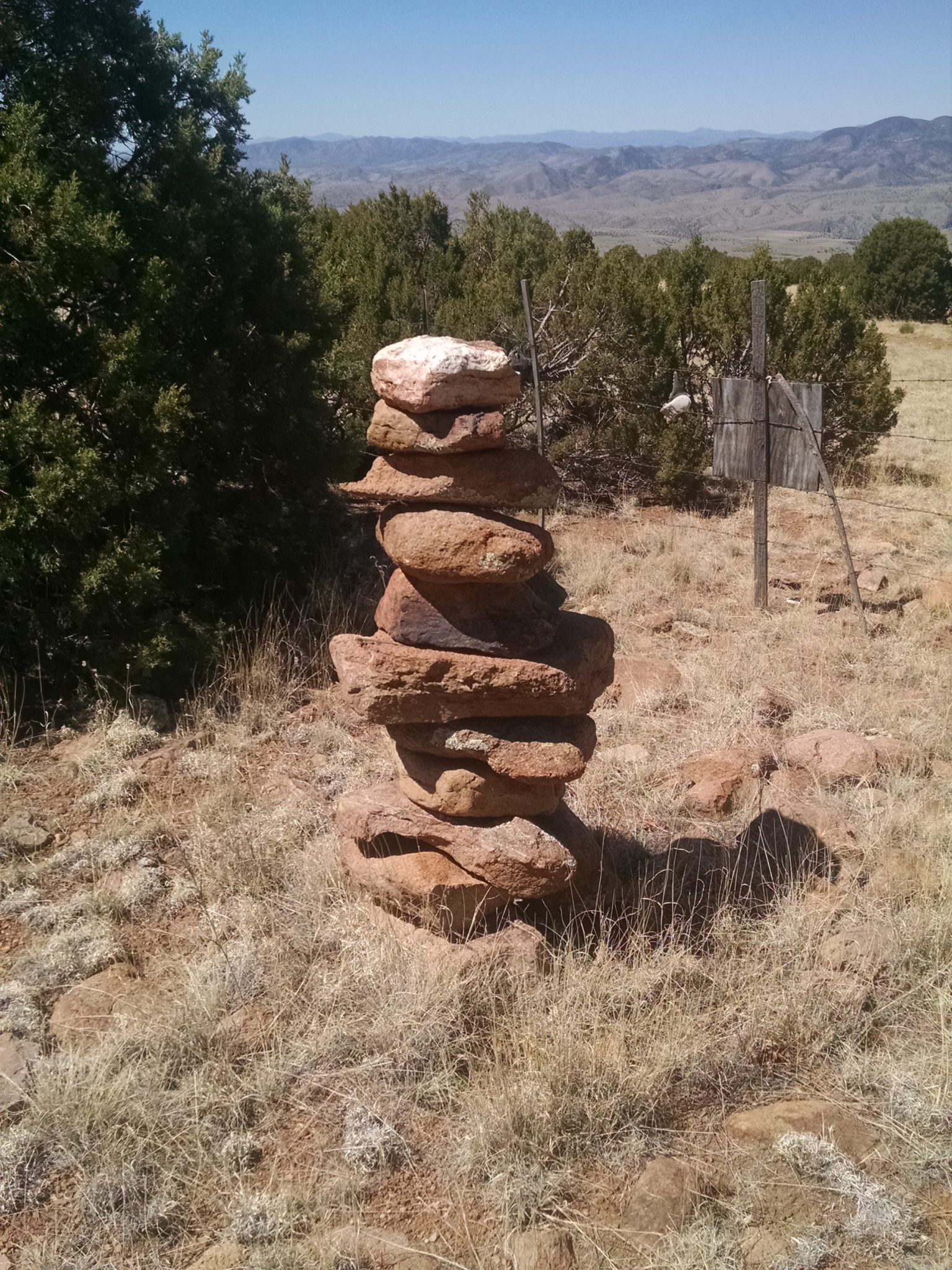 The route makes a big climb up near San Mateo Mountain (not San Mateo Peak or the San Mateo Mountain Range, mentioned later).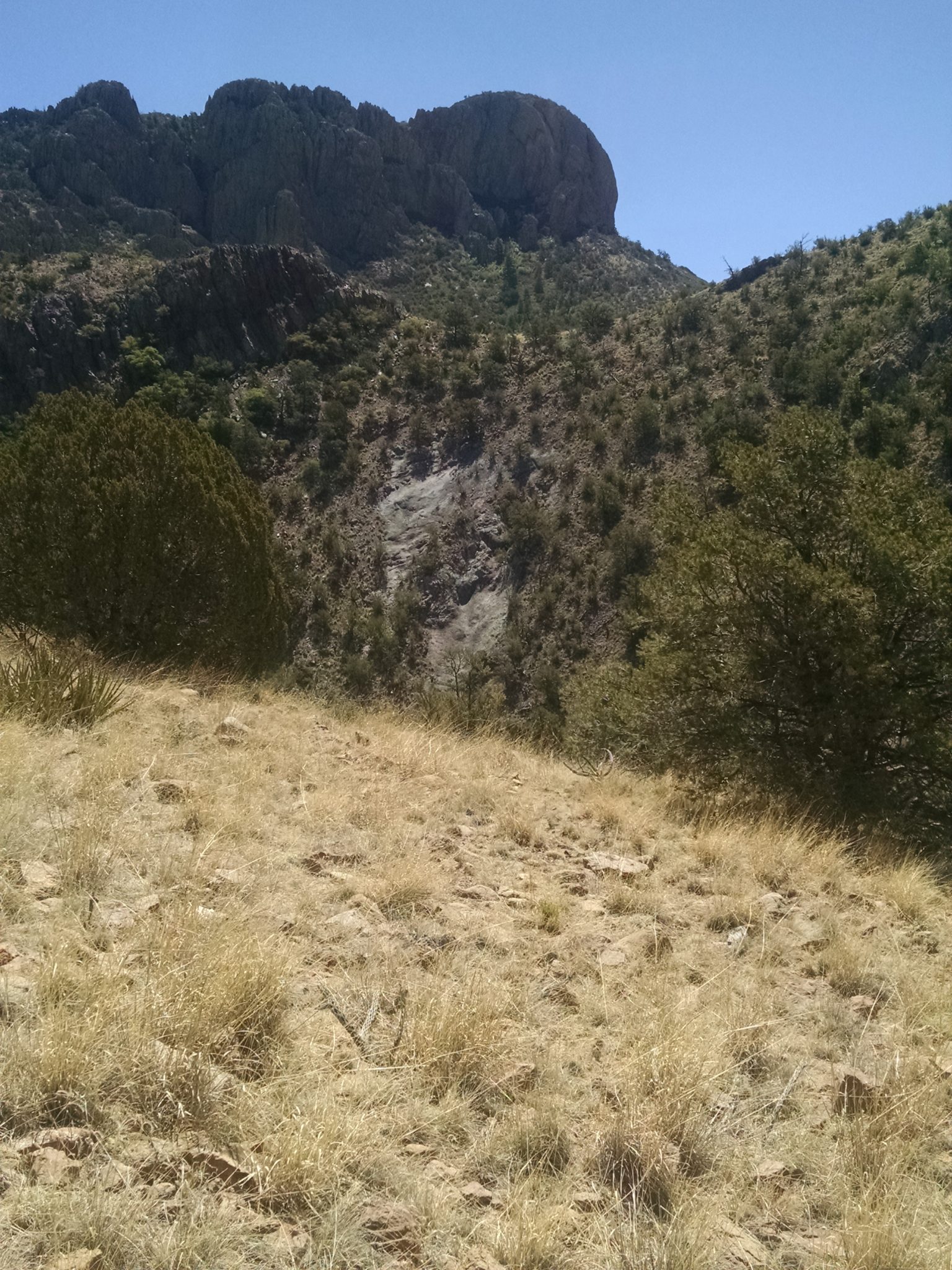 Shipman Trail is tricky to follow, lightly maintained, with few visitors. That is a shame, because the environment is really a gem, with diverse plants and animals and geology.
We get good views going up, too.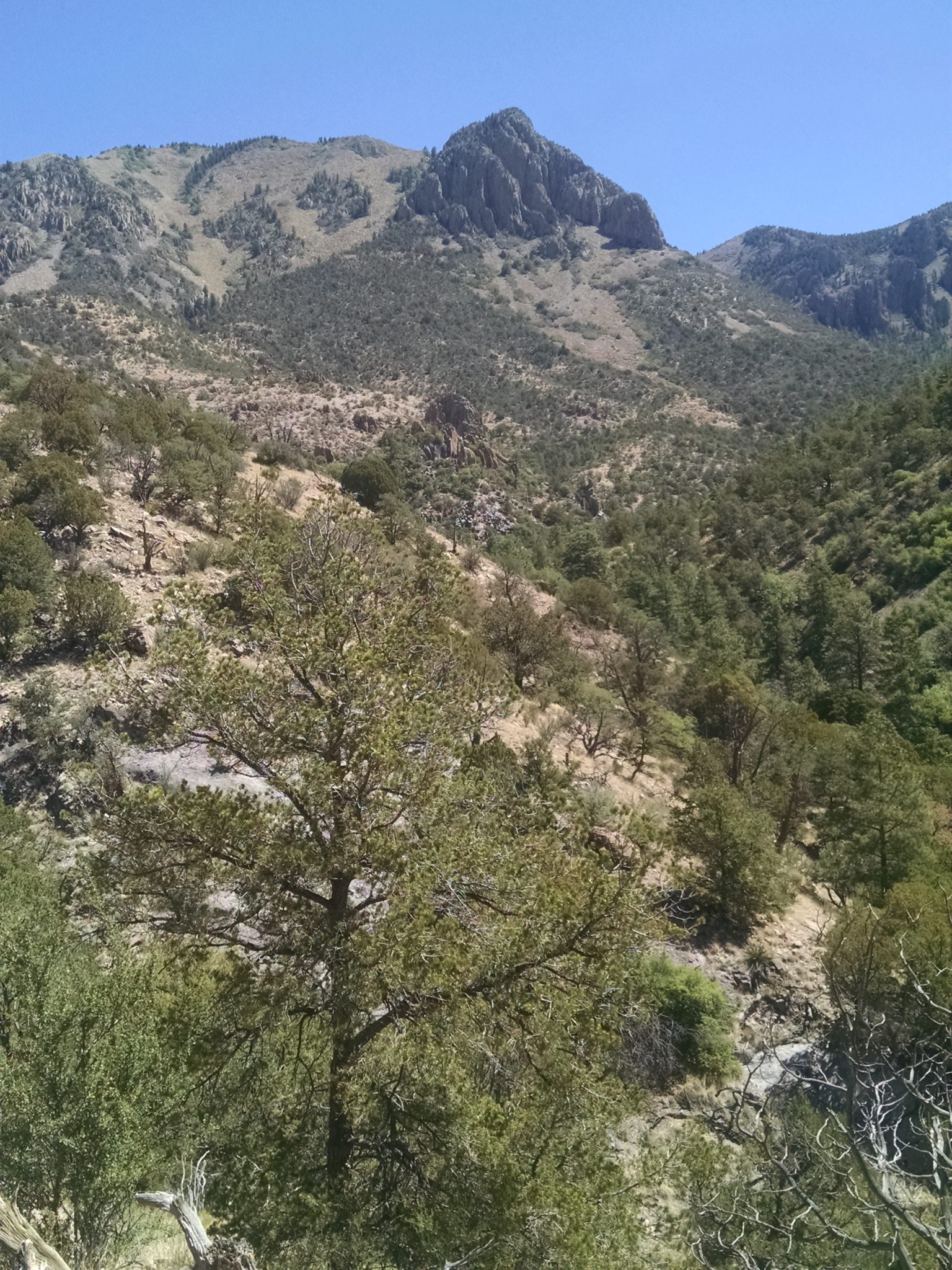 ***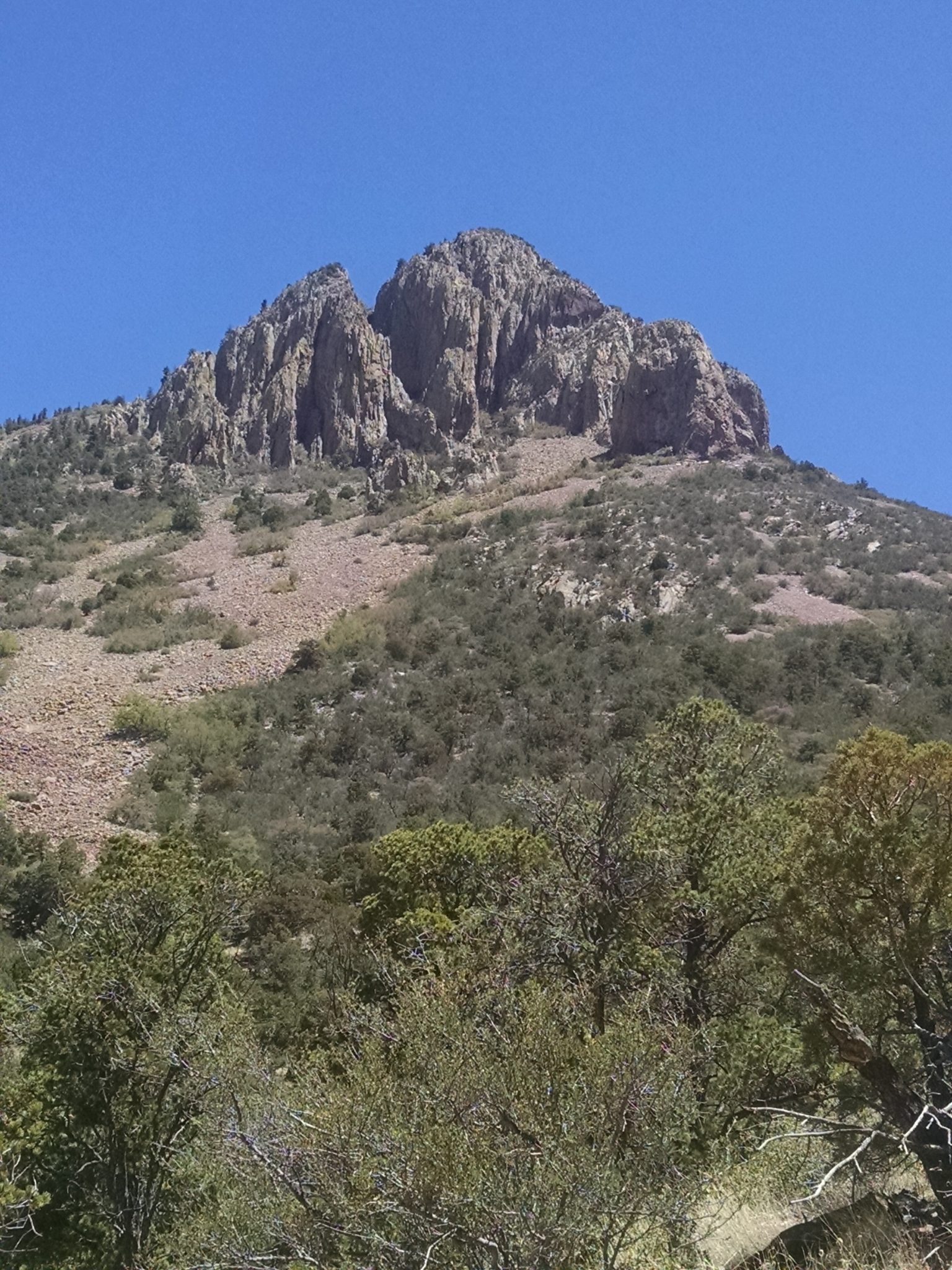 The route crosses a talus field, hidden from below.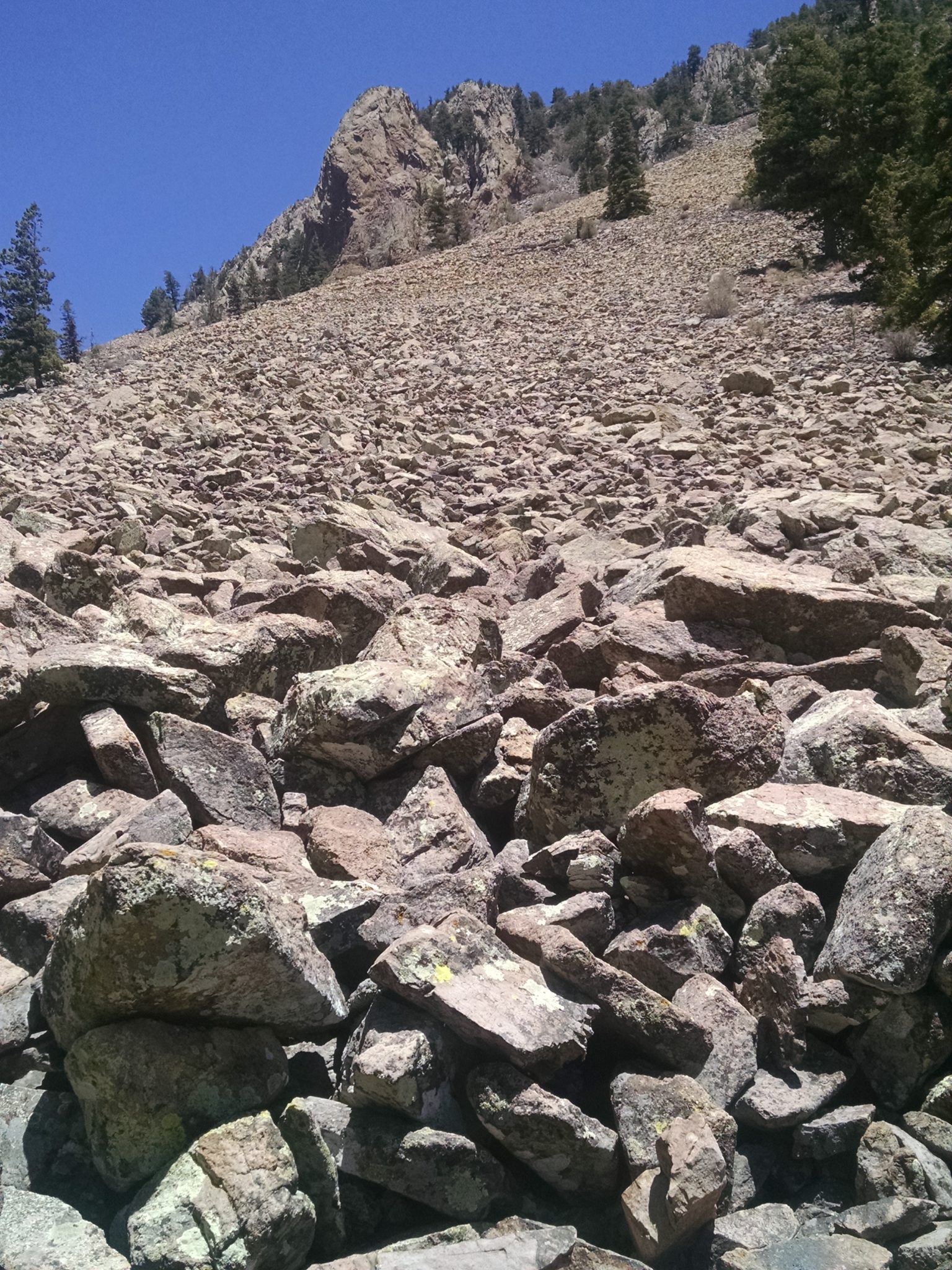 Meyers Cabin ruin is at the top, really two structures with differing joint technique. I really should research some of these artifacts and place names found alongside the trail.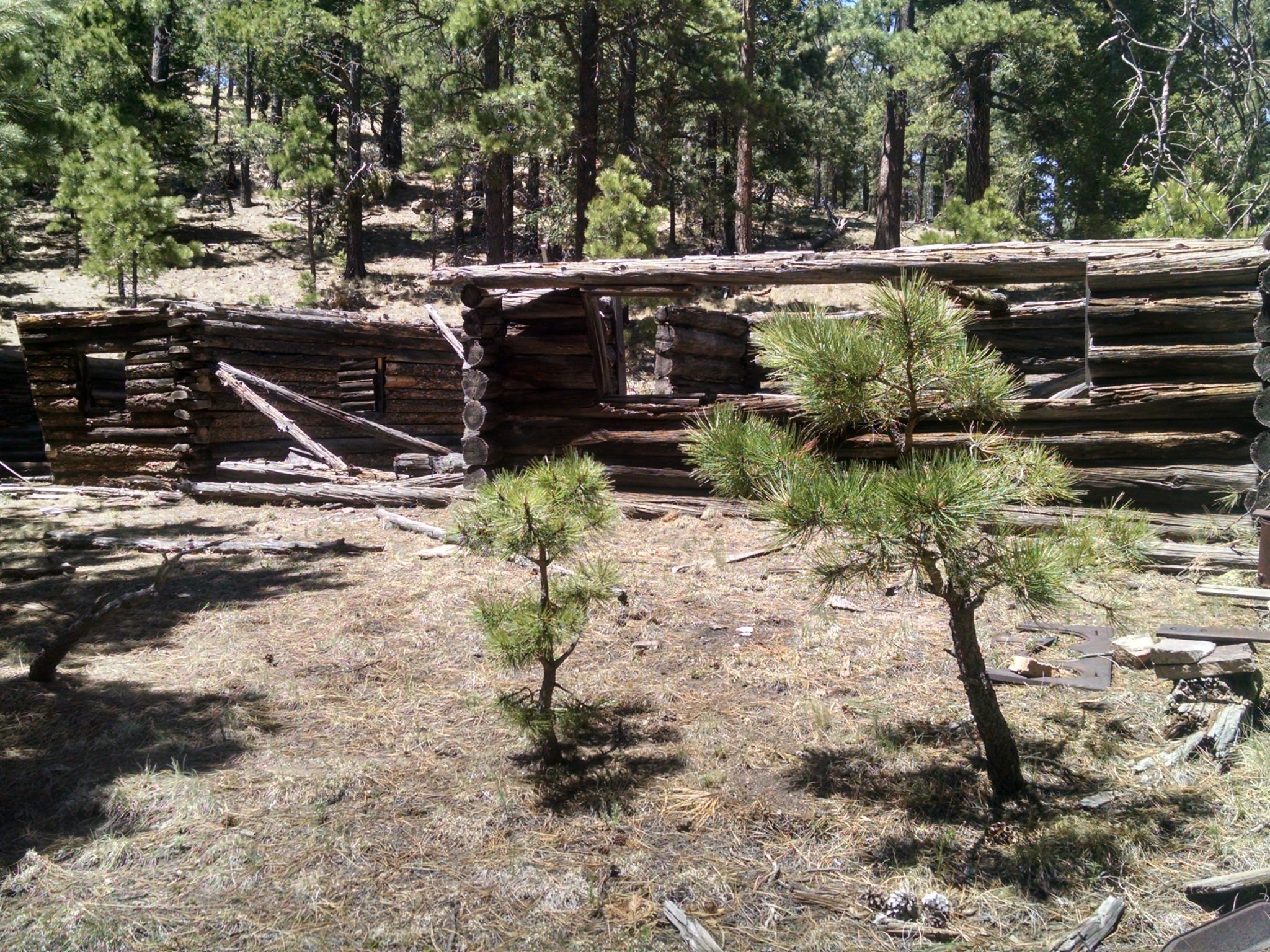 Once on top, the trail goes down and up and around, until you start getting views of mountain rocky outcroppings.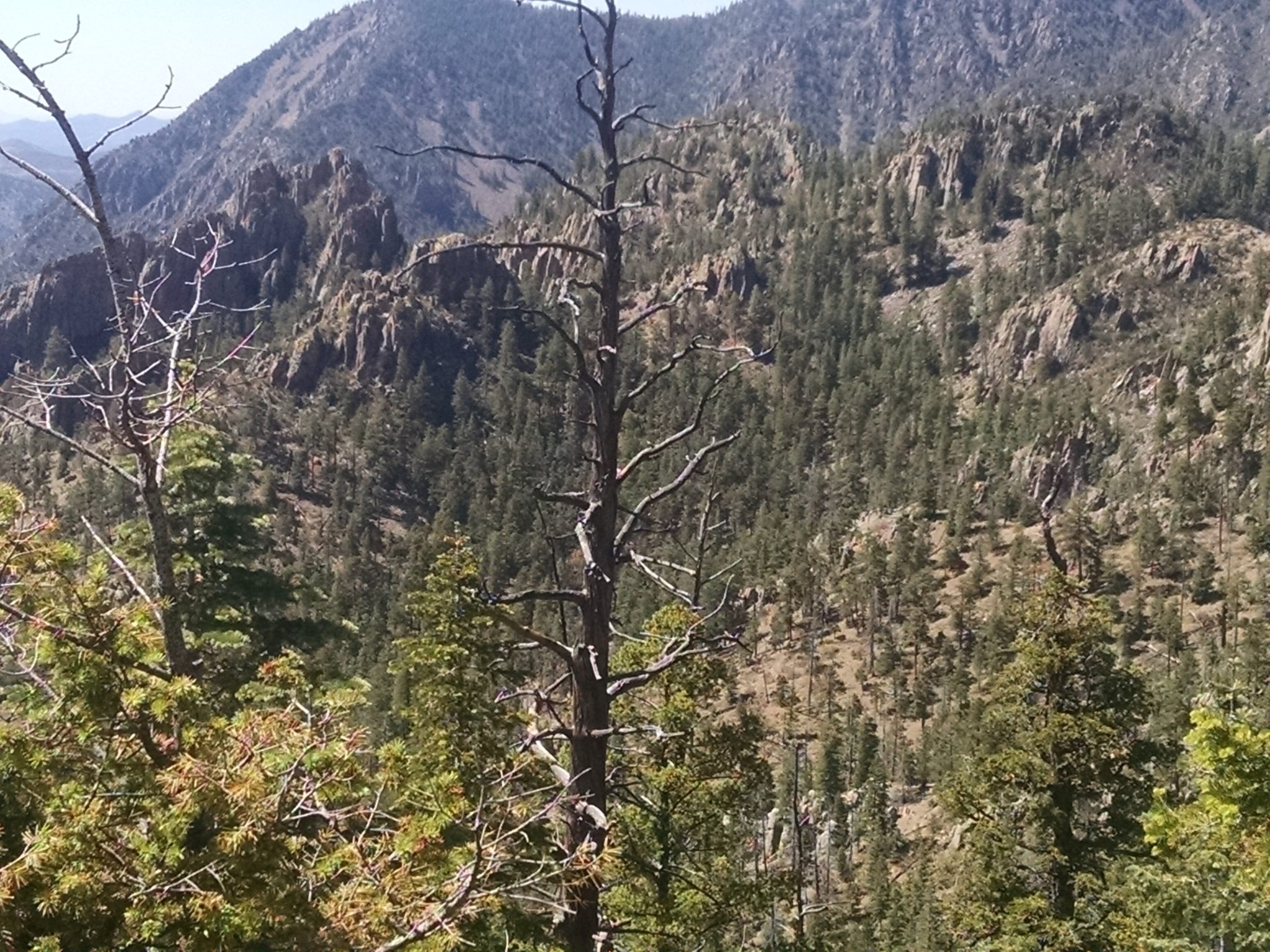 We get to Apache Kid Trail, well built and easy to follow.
More views.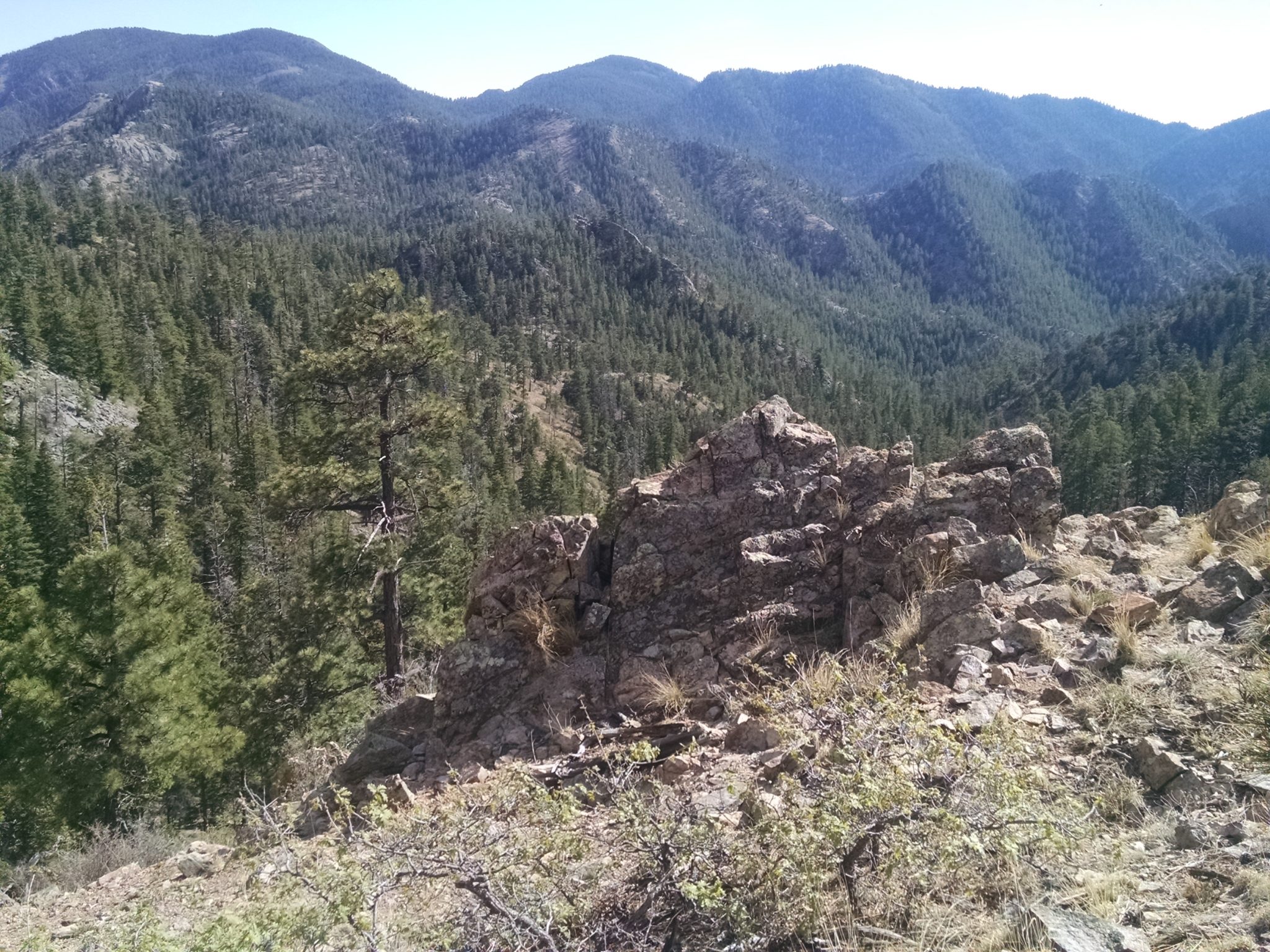 San Mateo Spring is dry. I seem to remember it was running last year, and of good quality.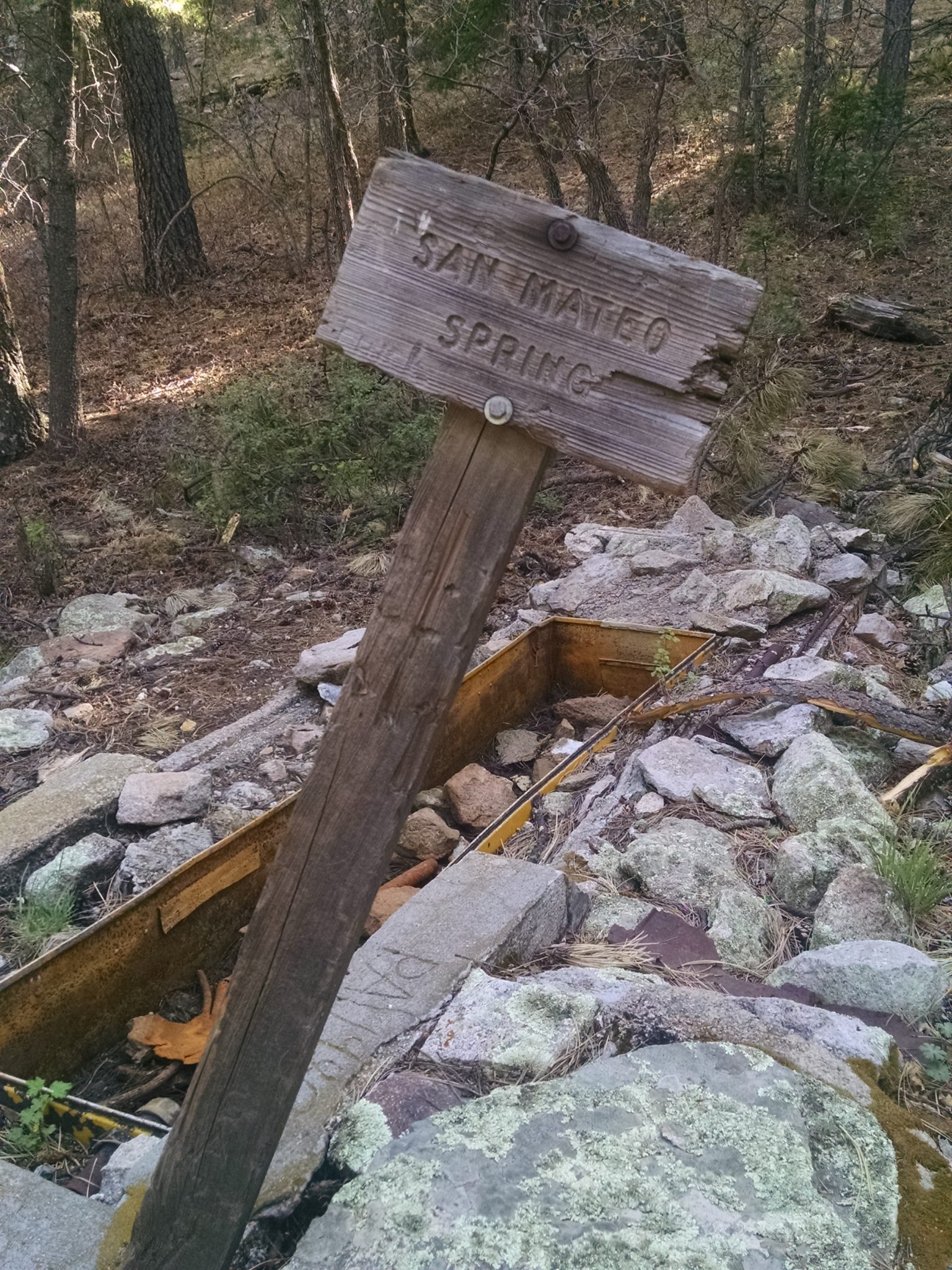 The map informs me that there is a cabin at a scenic overlook that is free and open to hikers. Well, it really is close enough to end of day to take advantage– why not?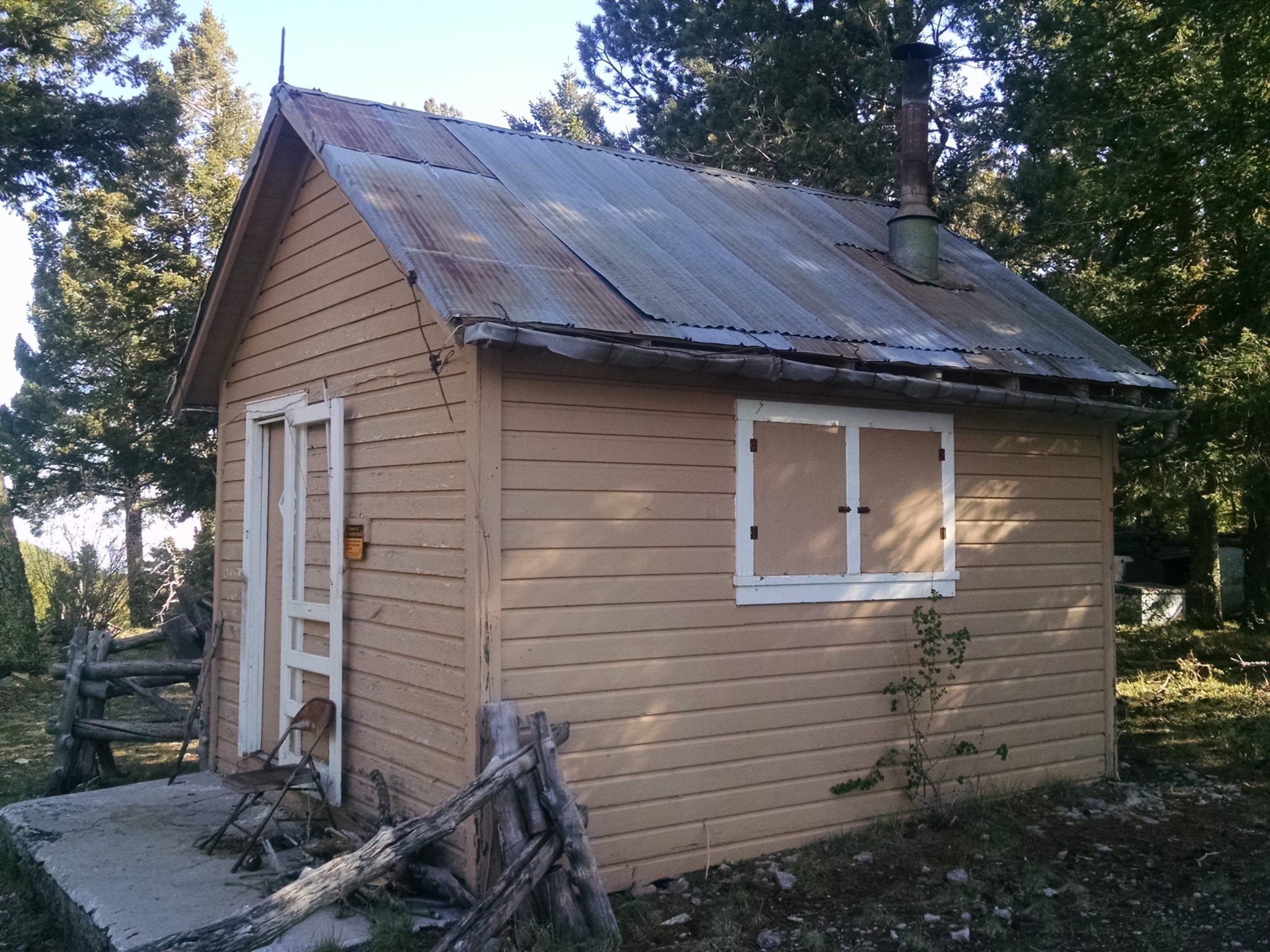 Here is the vantage from up in the old lookout tower, peering down.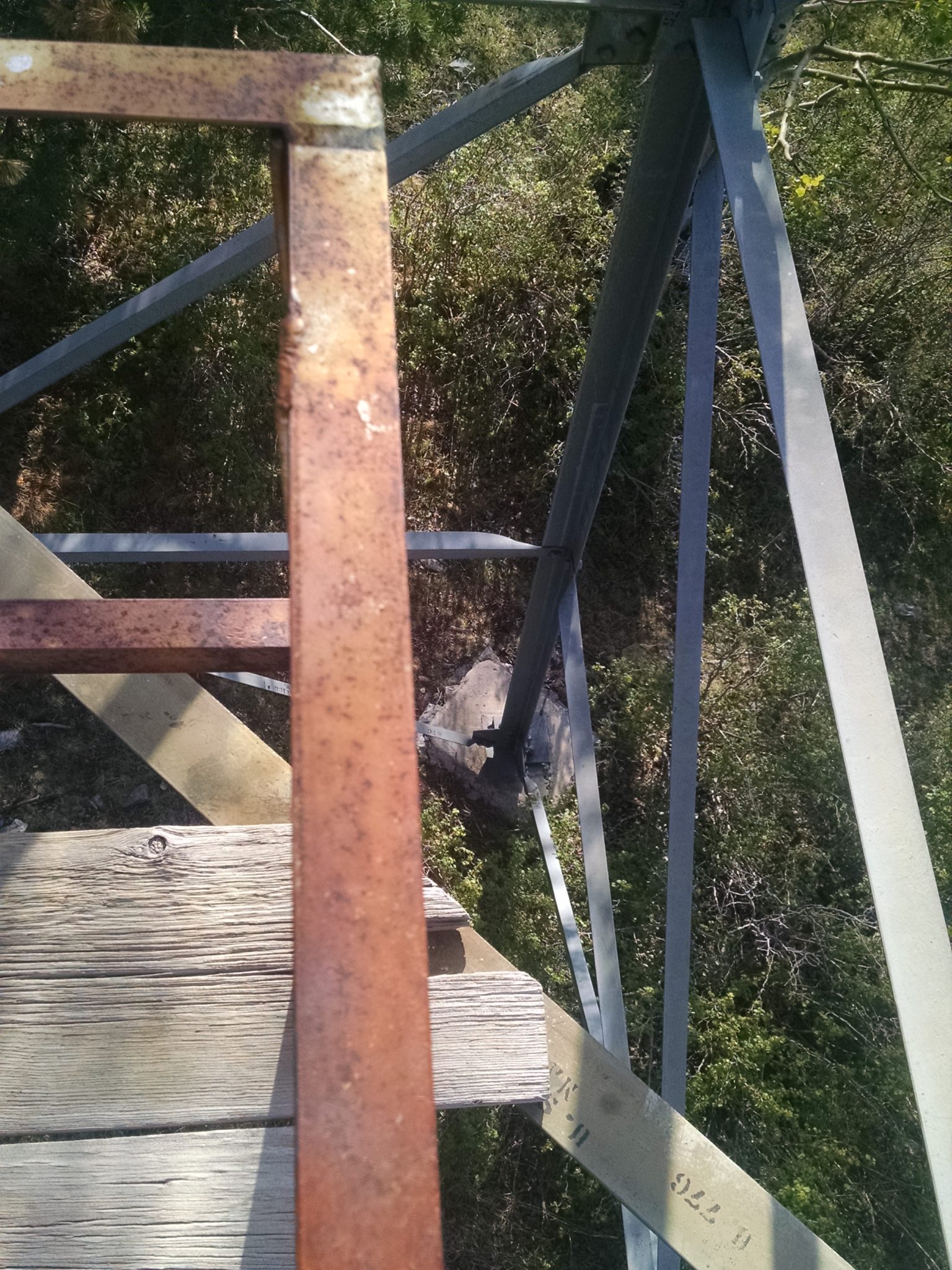 Gazing up higher at the tower, one notices pieces missing. Maybe this is high enough.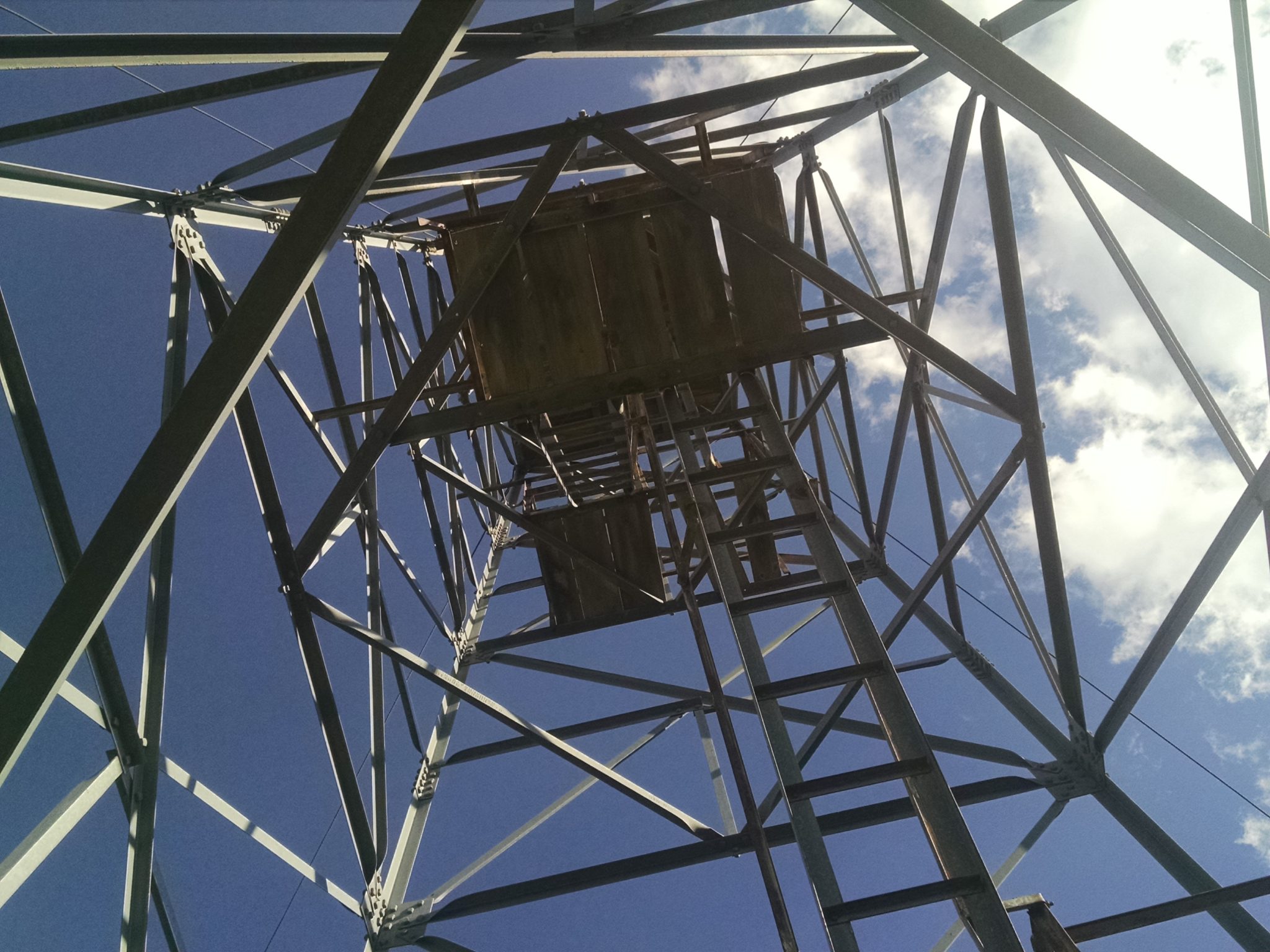 Vegetation has been allowed to regrow at the peak, so some views are blocked.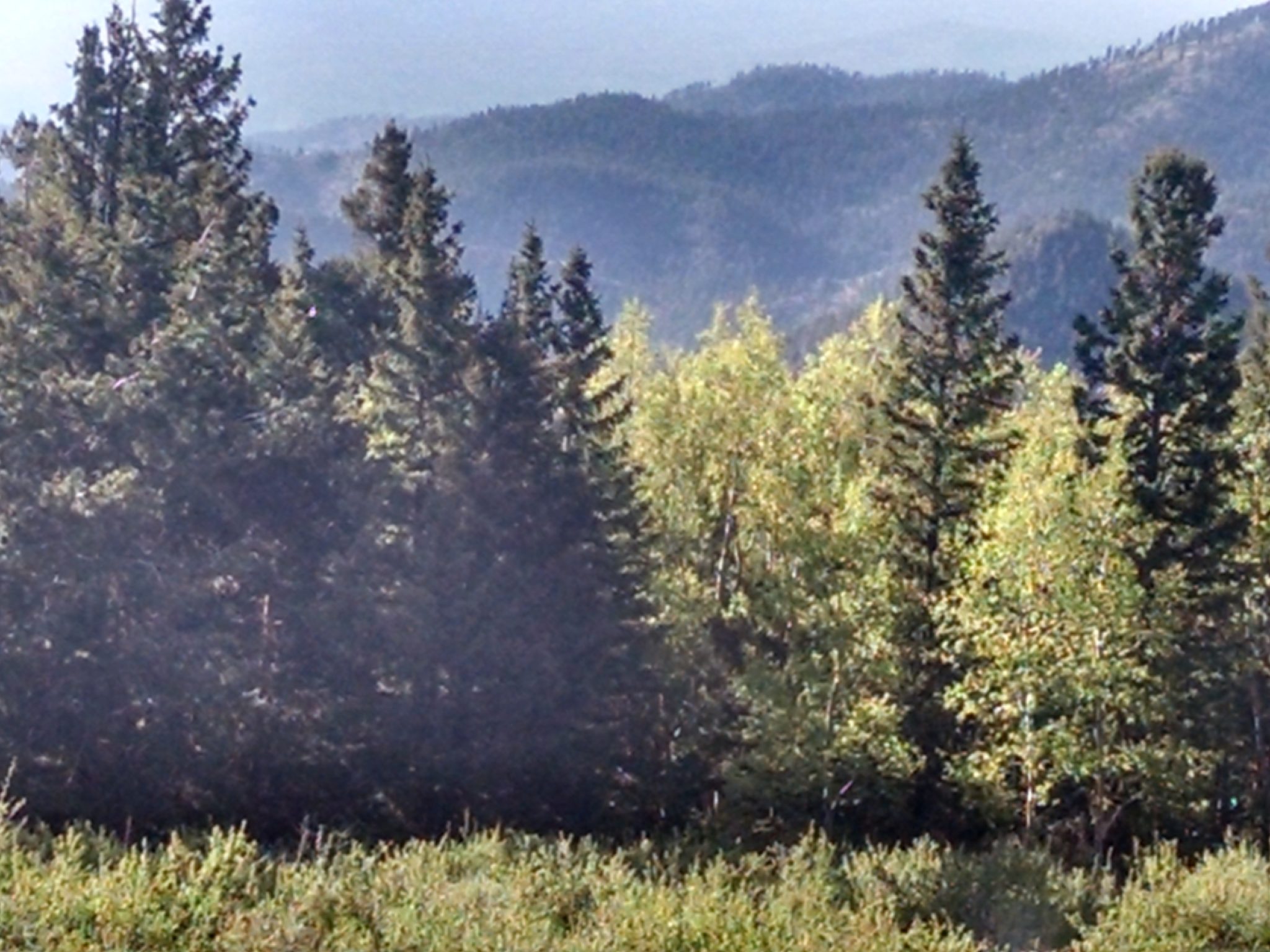 Strangely, today at the summit is quiet, not windy, with moderate temperatures. The cabin is at 10,139 feet, so weather could get extreme up here on most days.
I try going down to Cowboy Spring, located on the trail back to Apache Kid, but find no water.
The cabin is in reasonable shape, with four bunks and a wood stove, fairly dark inside since the larger window is boarded up. Time to rest up and contemplate the trail ahead.
[finished audiobook A Short History of Scotland, by Andrew Lang]