GET 2017 Day 28, May 23, Tuesday.
Start at origin of Segment 27, mile zero, at eastern edge of Gila National Forest
End Kelly Canyon bottom, Segment 27 mile 21.9
Miles walked:   21.9
So long, forest. The route enters BLM rolling grassland, zig-zagging to avoid private holdings.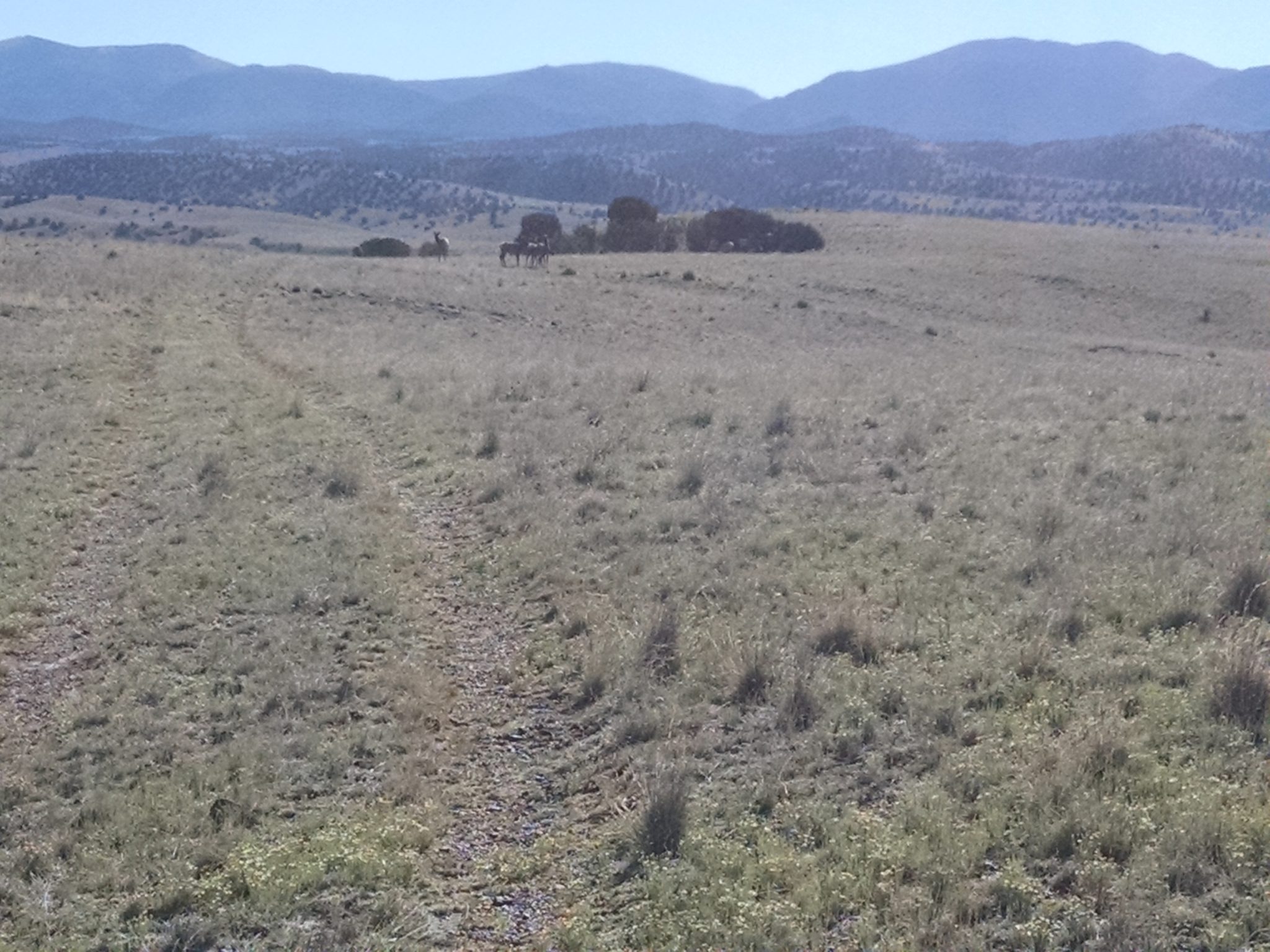 Antelope play just out of camera range. A herd of elk pass by. (My camera app needs a better cropping tool. Fix it in post.)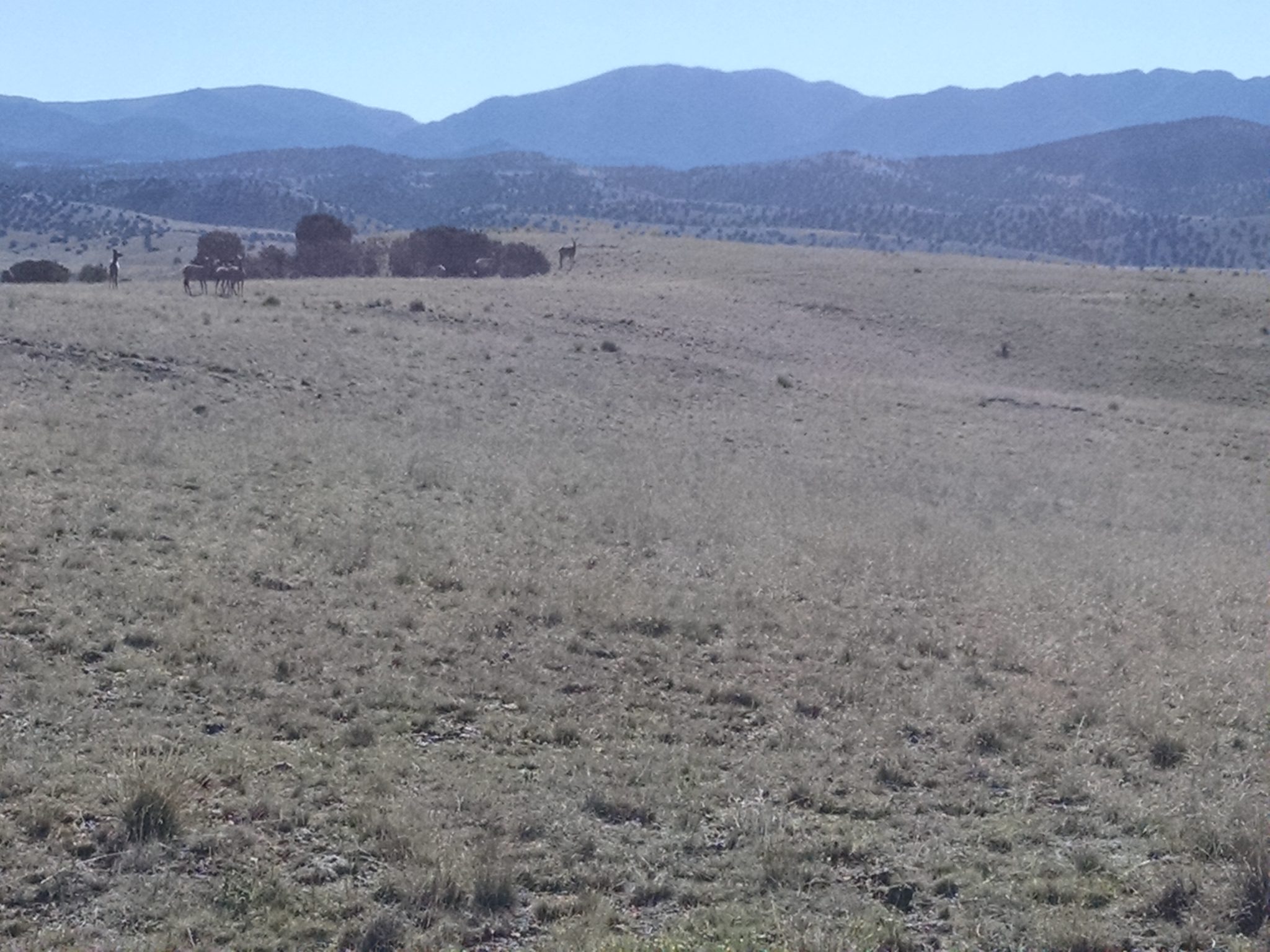 Just before reaching NM52,  the route goes by a fancy corral made with irrigation pipe. Here I met my first live rattlesnake, hiding in a shadowed corner. (Crop. Fix it in post.)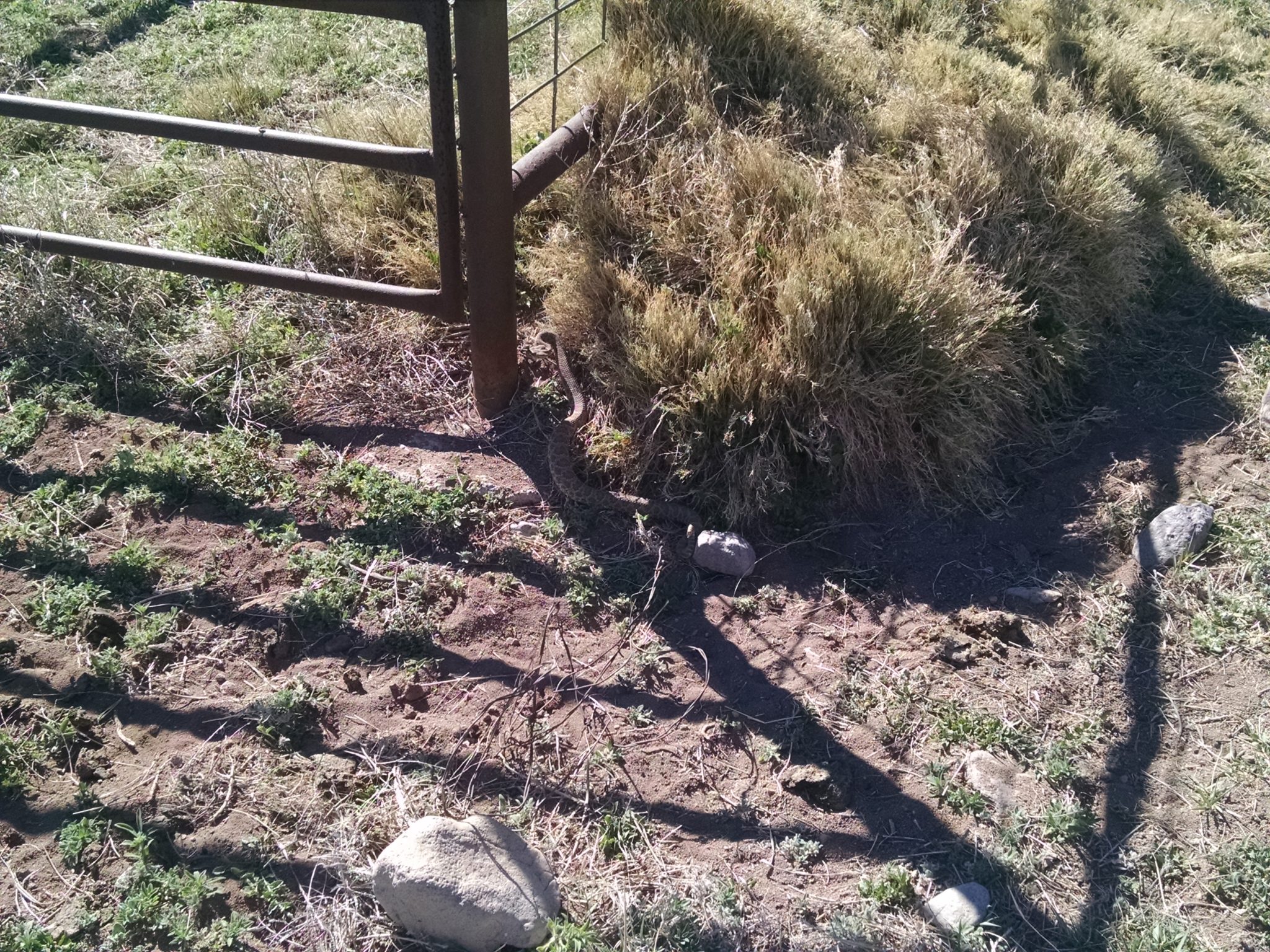 My food cache was buried along NM52, allowing me to skip hitching on a dirt road to Winston, 18 miles away. Got the cache, no problem, but then where to find a shady spot to sort everything? Eventually a large bush was found after a half-mile search.
The road to Monticello Box is closed and locked.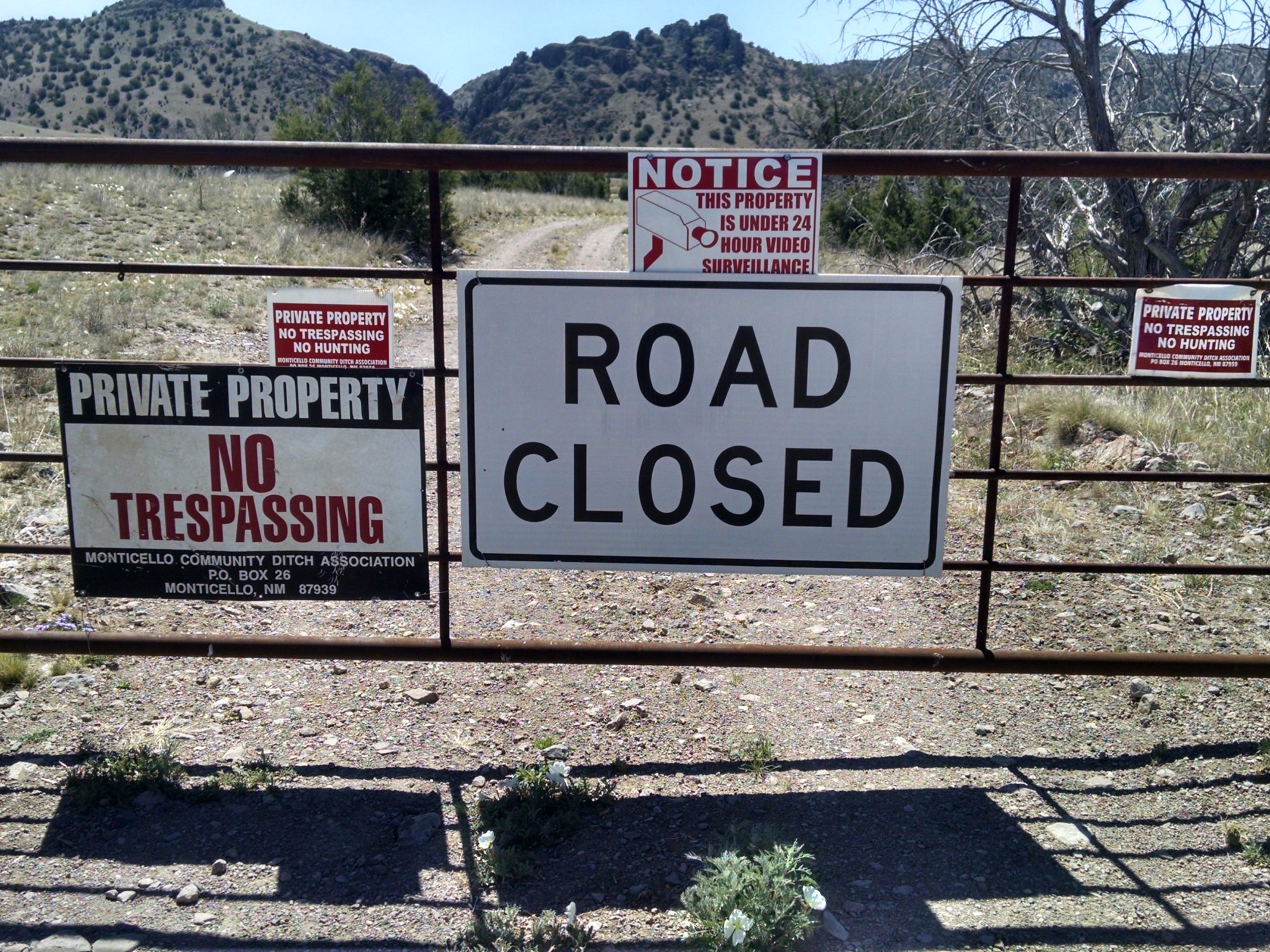 My map says it is OK to enter to take the side trail. My family got to enjoy the Box once before access was closed by ranchers. You walk along a lovely narrow slot canyon, stepping through water heated by a warm spring. Big dog loved it– spare dog need a lift a few times over the deeper water.
Hero is the Monticello Box entrance.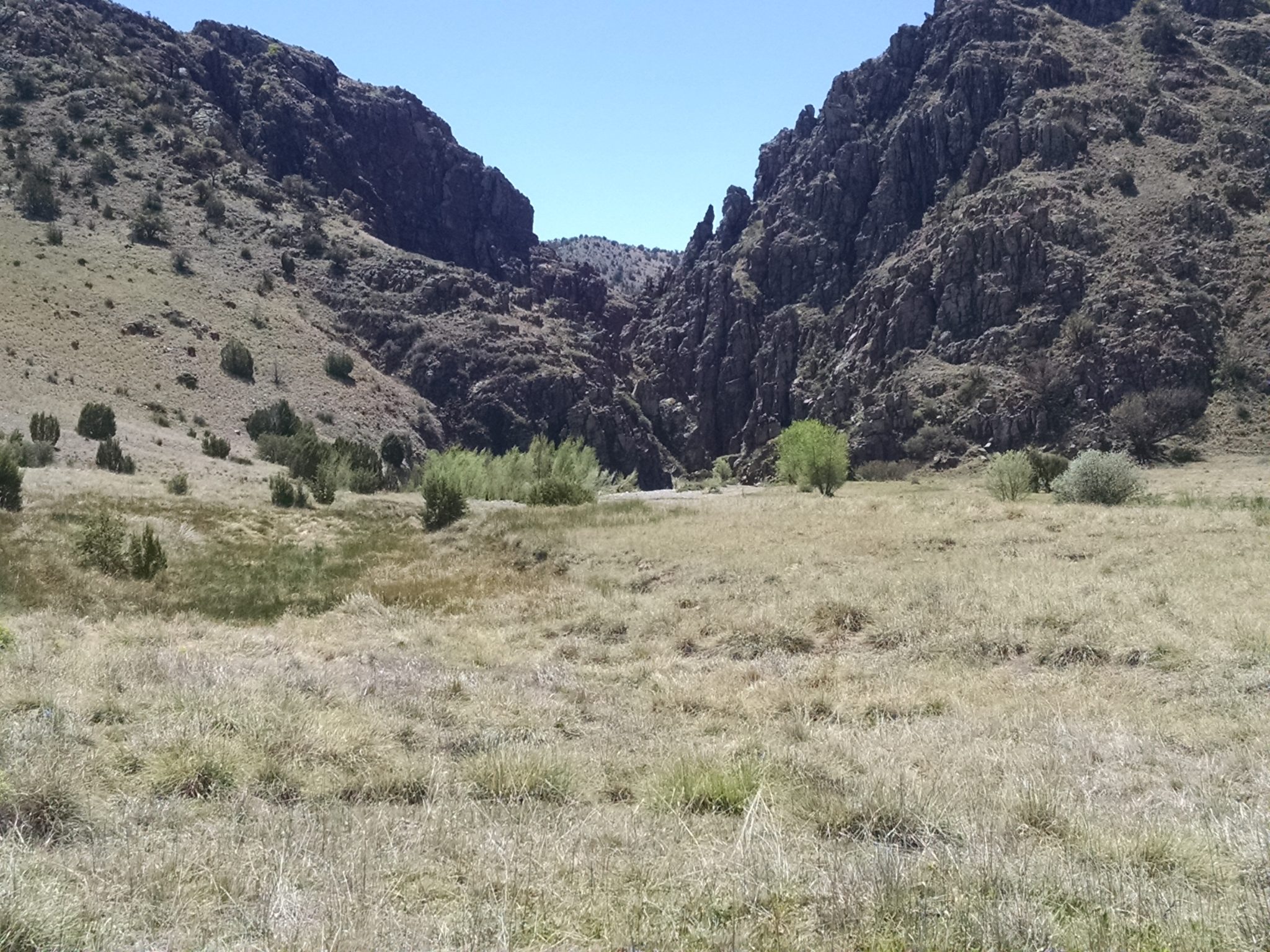 One can still turn left and take a side trail to see the source of the water. A spring-fed creek comes sluicing down.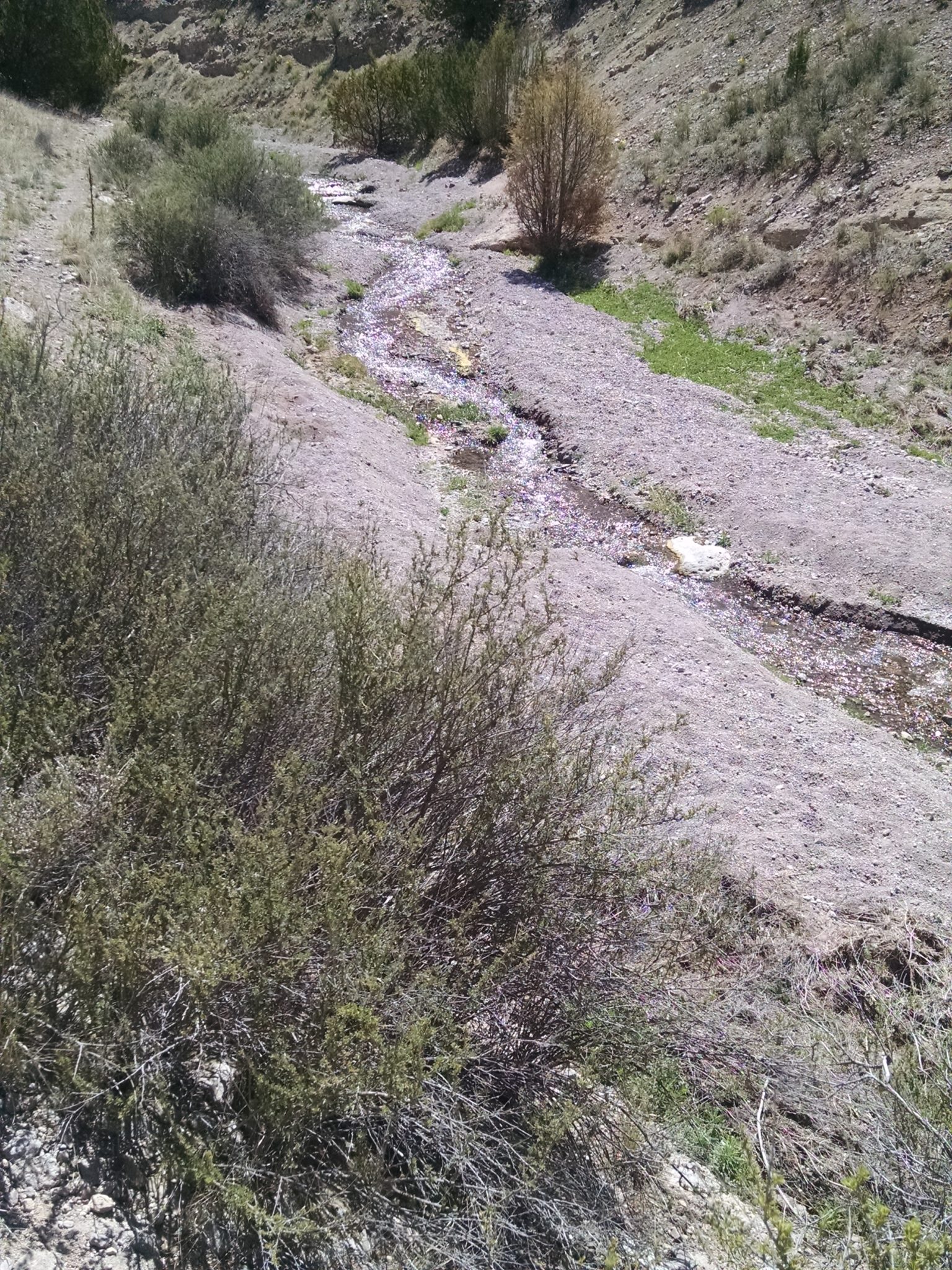 ***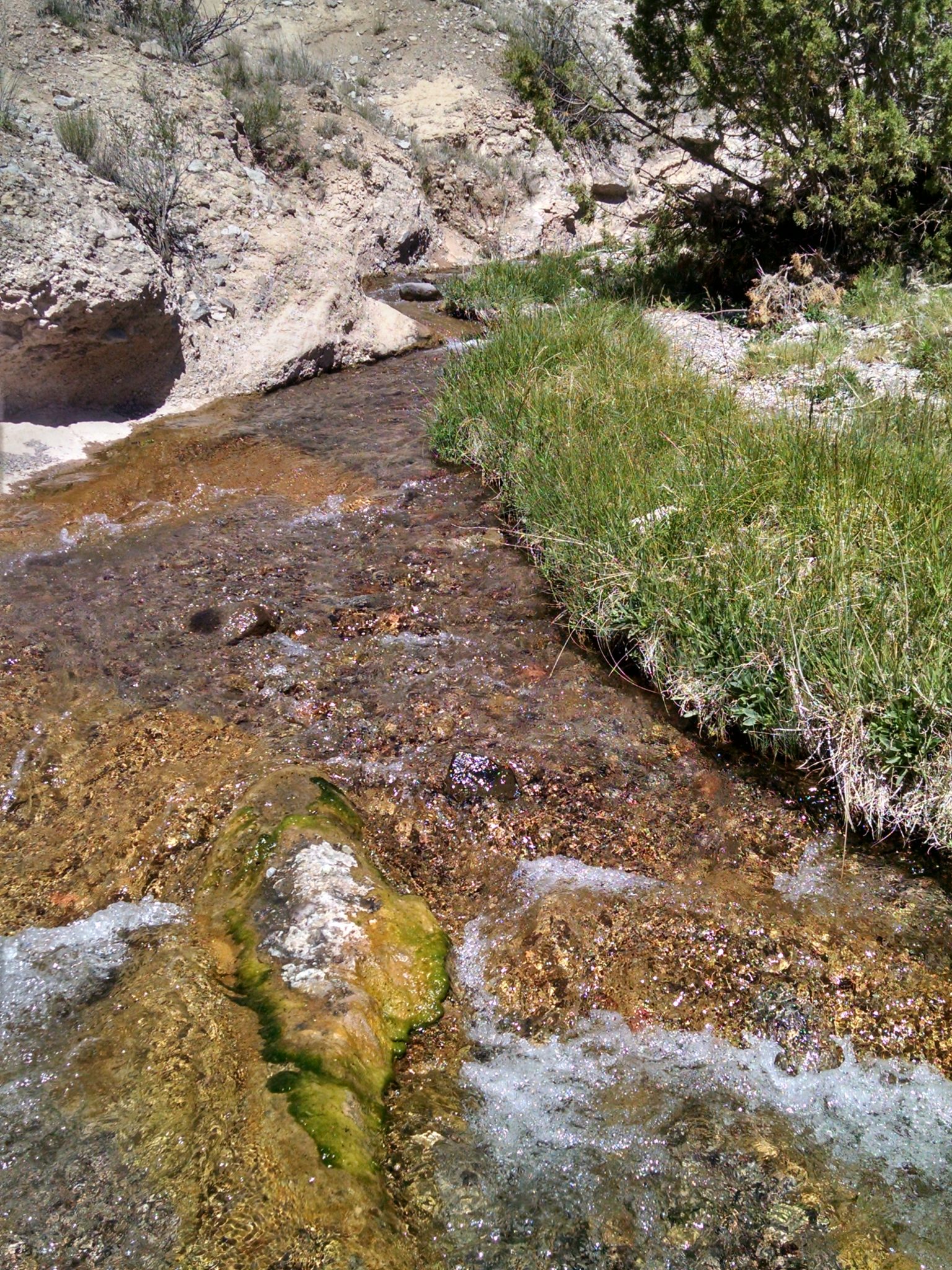 Eventually you reach the spring, Ojo Caliente. The water is flowing fast today. In the bottom of the spring the sand bubbles up as more water percolates out. One rarely sees such a bountiful spring.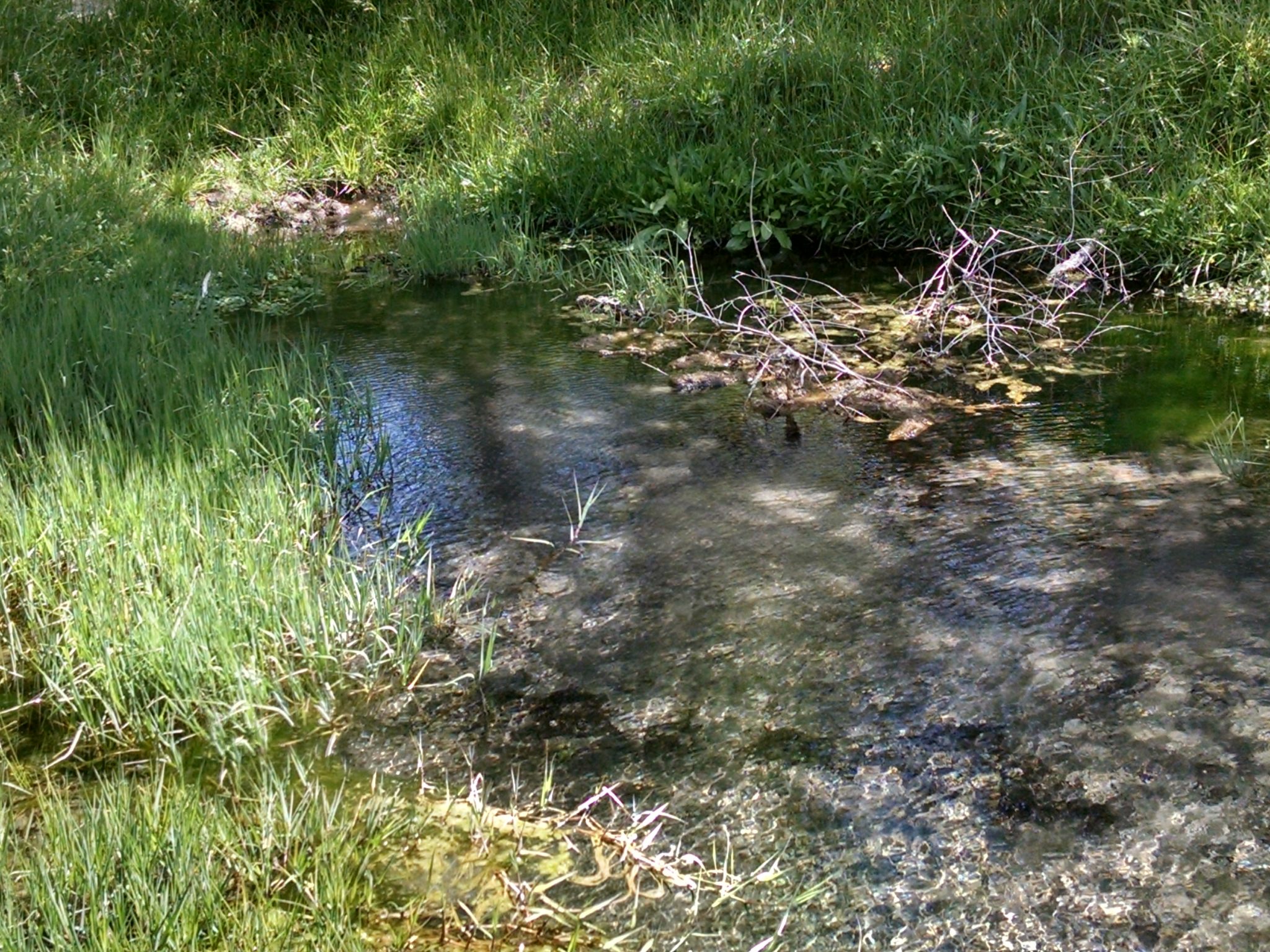 Past the spring we continue up arroyos along Spring Canyon and Wild Bull Canyon, slogging through loose sand and small gravel.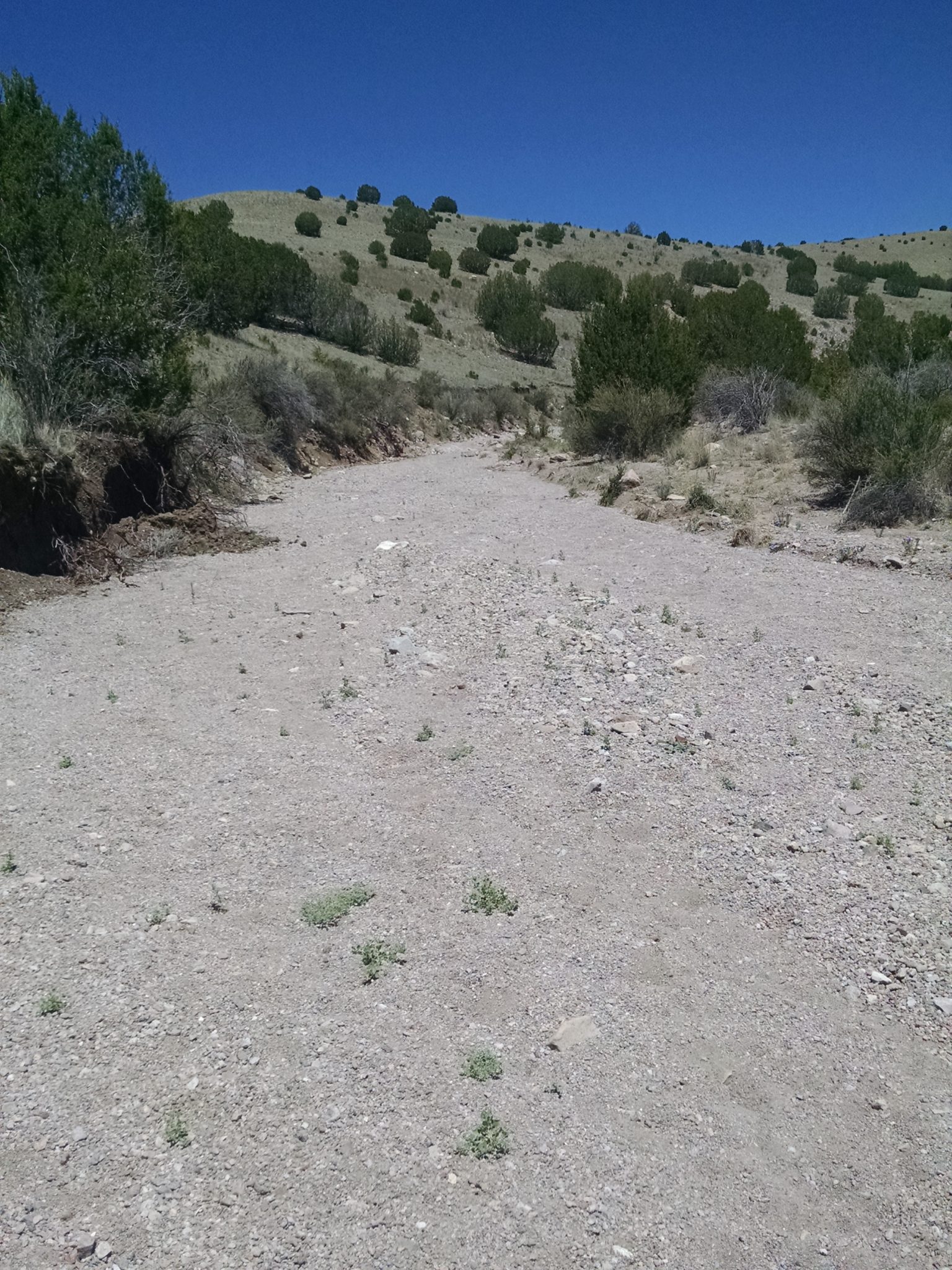 See this nest in an abandoned wind mill. Cool, huh?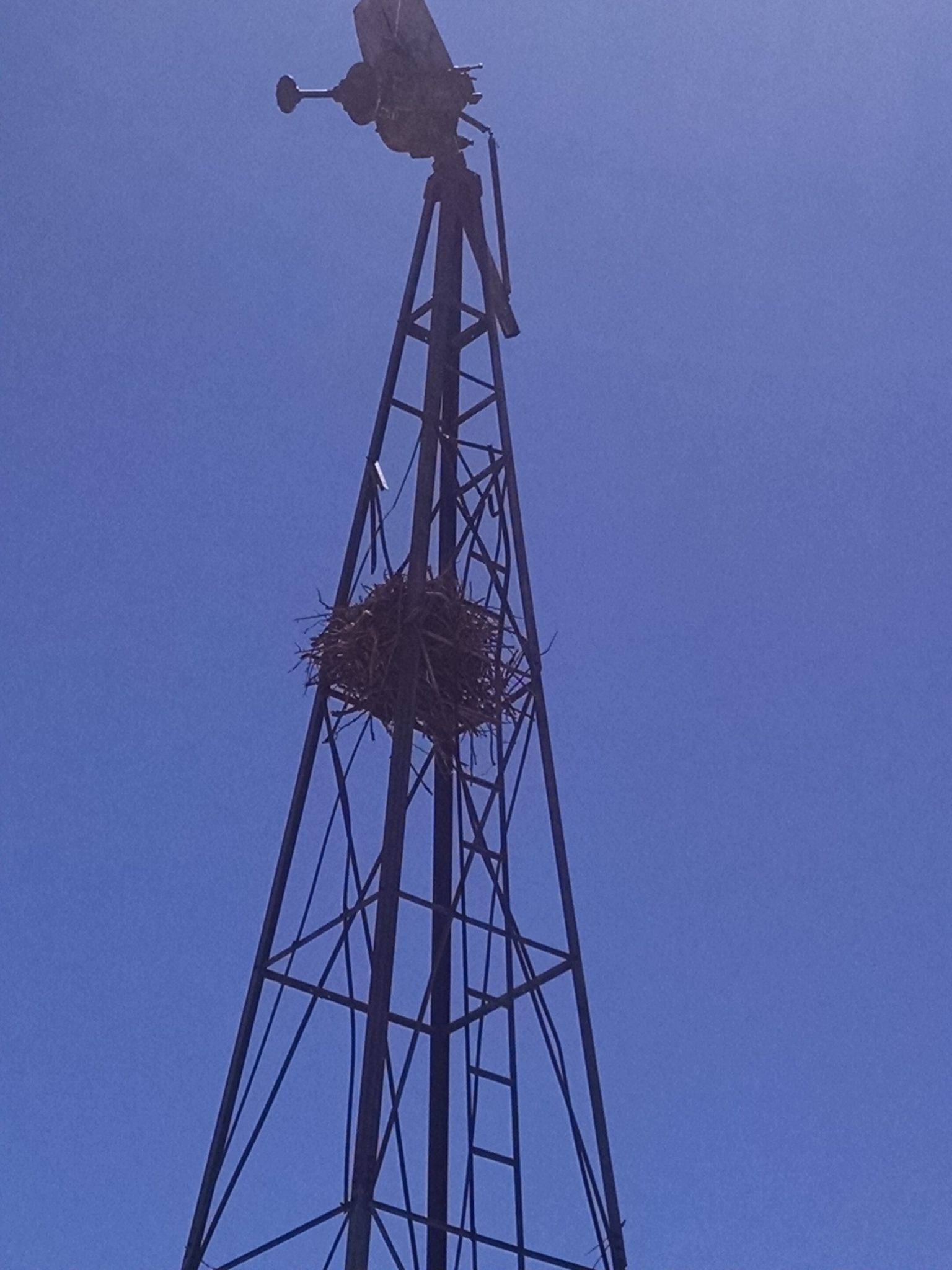 Purple flowers are in force.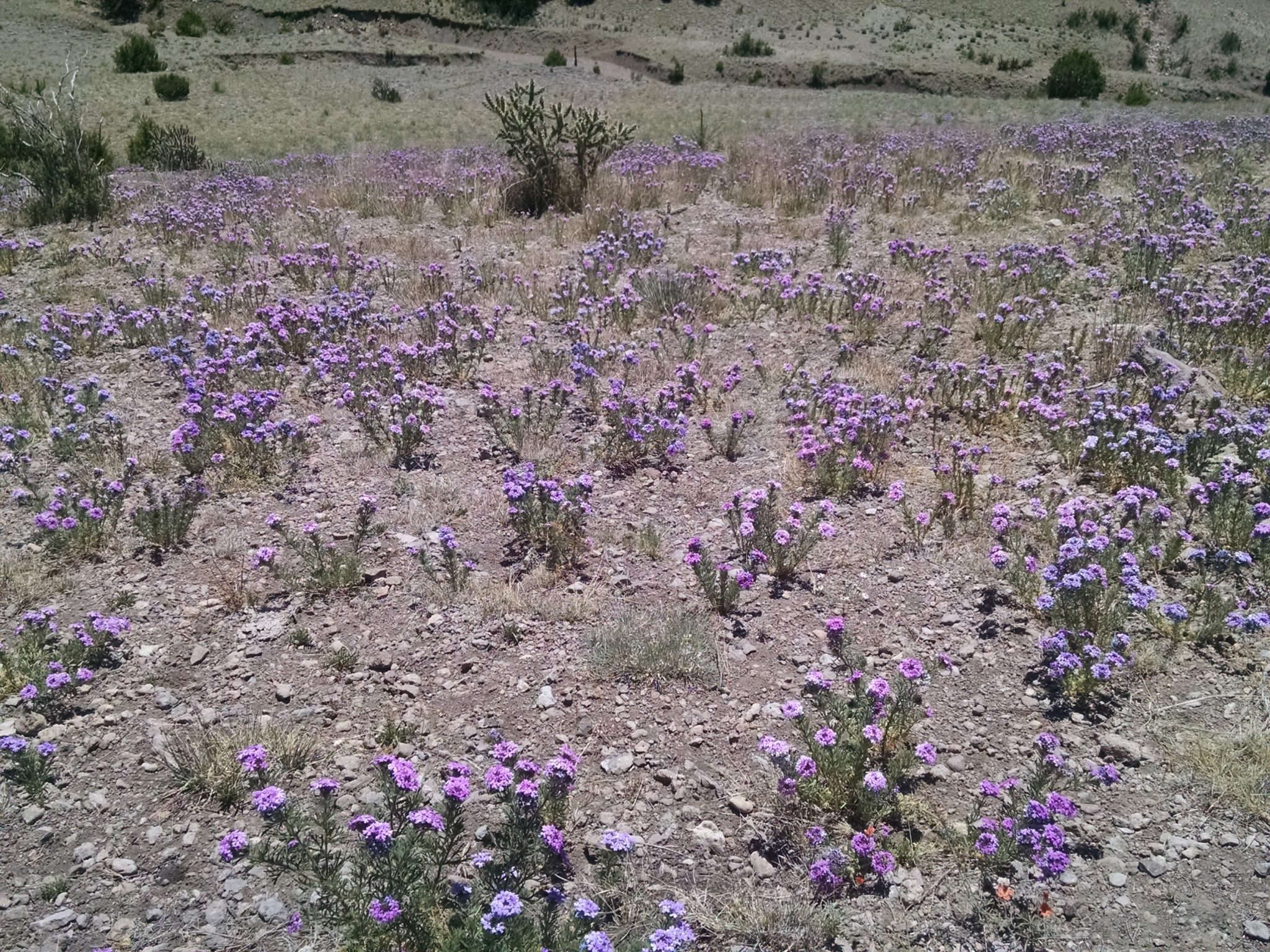 Mountains beckon ahead.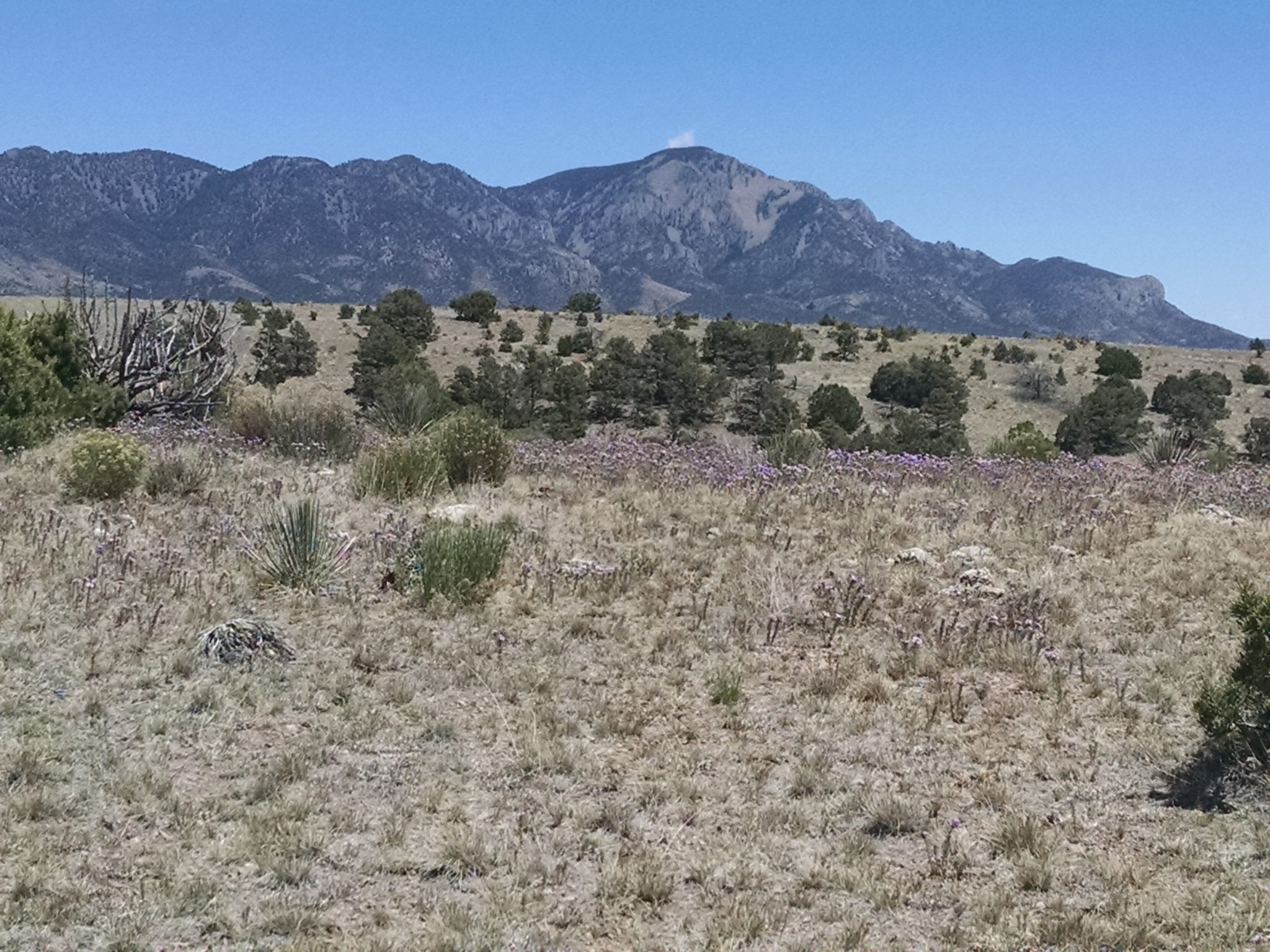 Kelly Canyon looks steep. We need to cross, but walk for several miles along the top ridge, enjoying the view, to get to a safe crossing spot.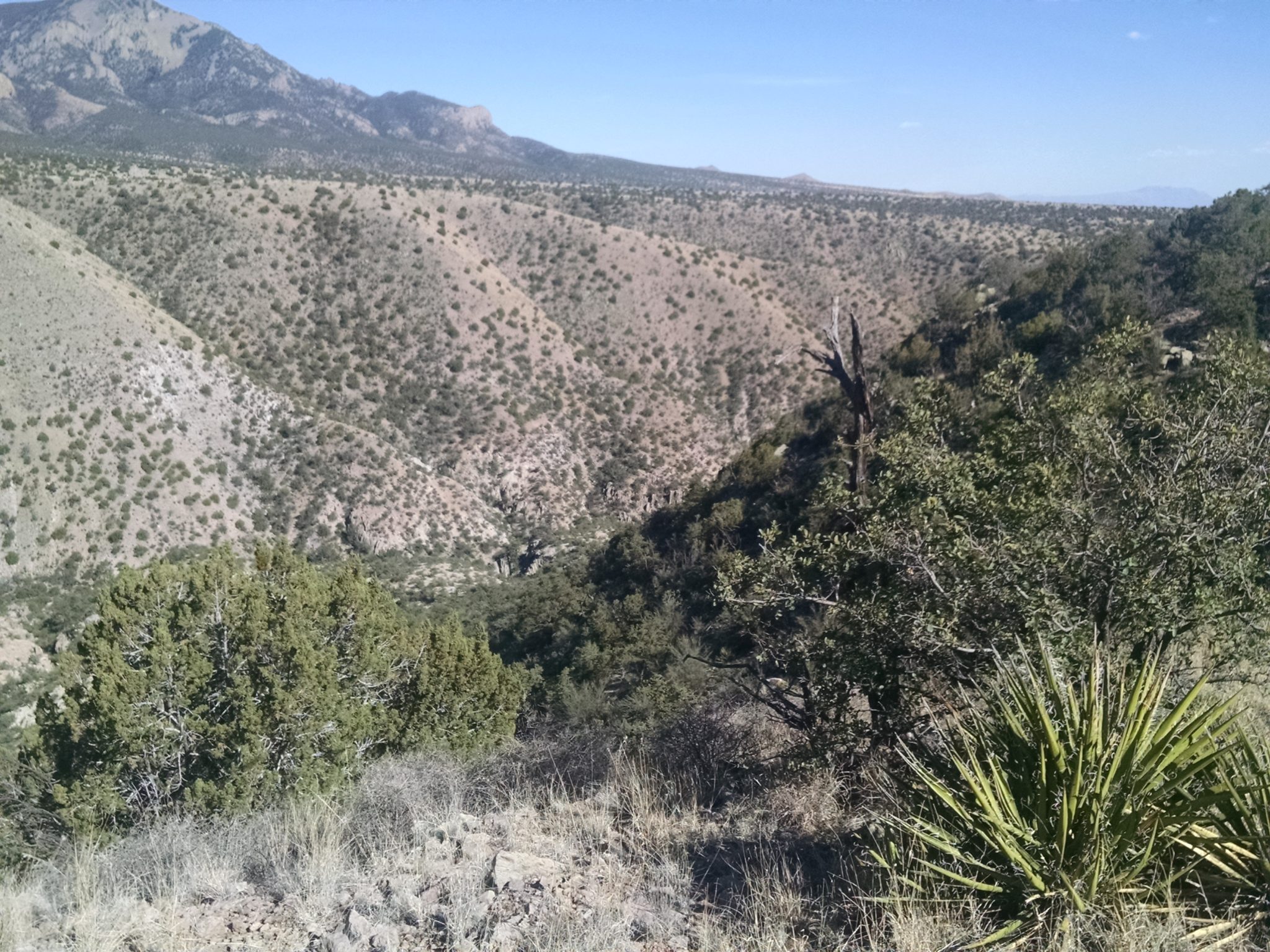 ***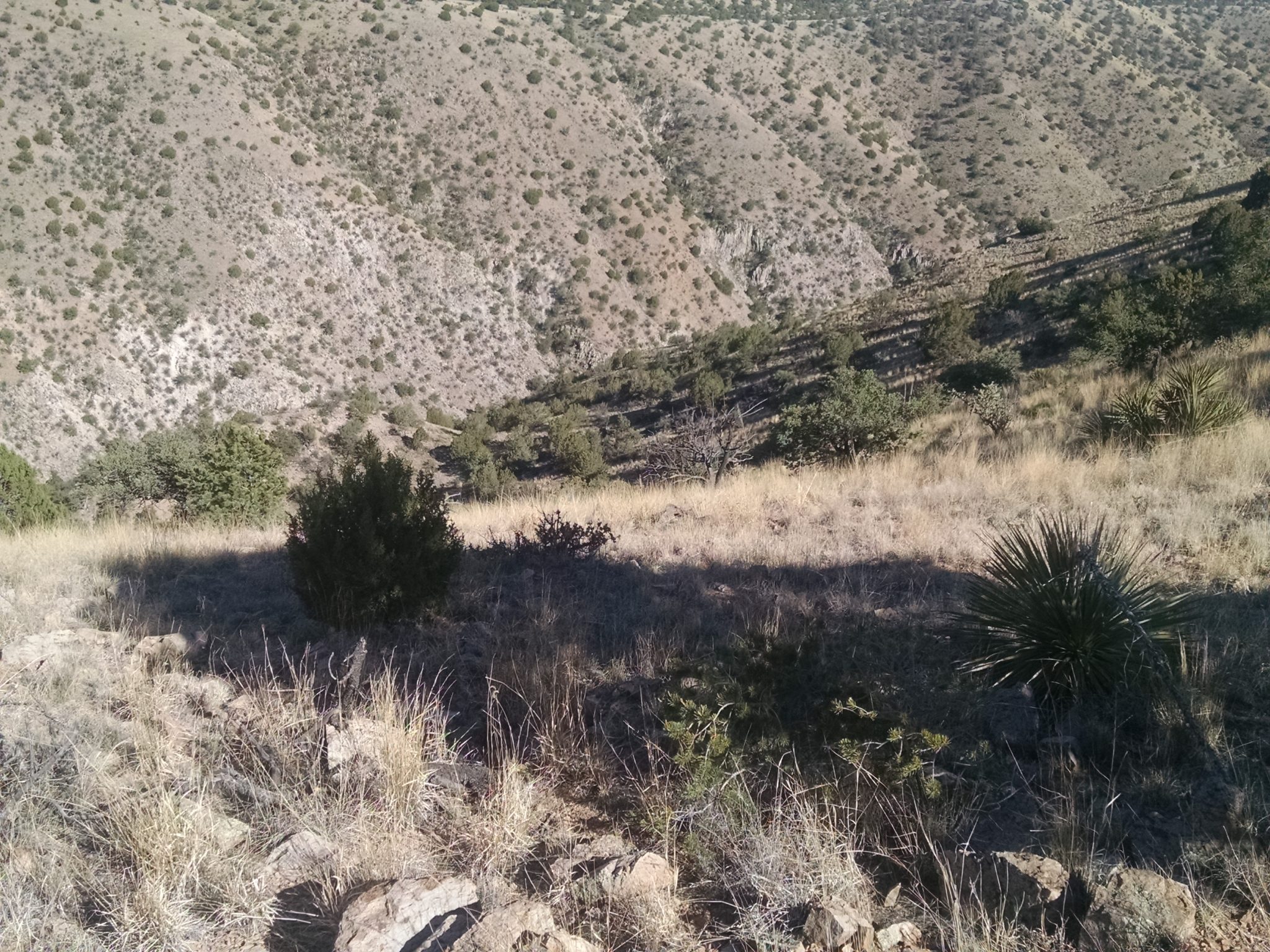 I meet GET hikers, a rare treat! Ross and Kathy are yoyoing the GET which means they started in Phoenix, already walked to Abuquerque, and immediately turned around and are walking back to Phoenix, all in one hike.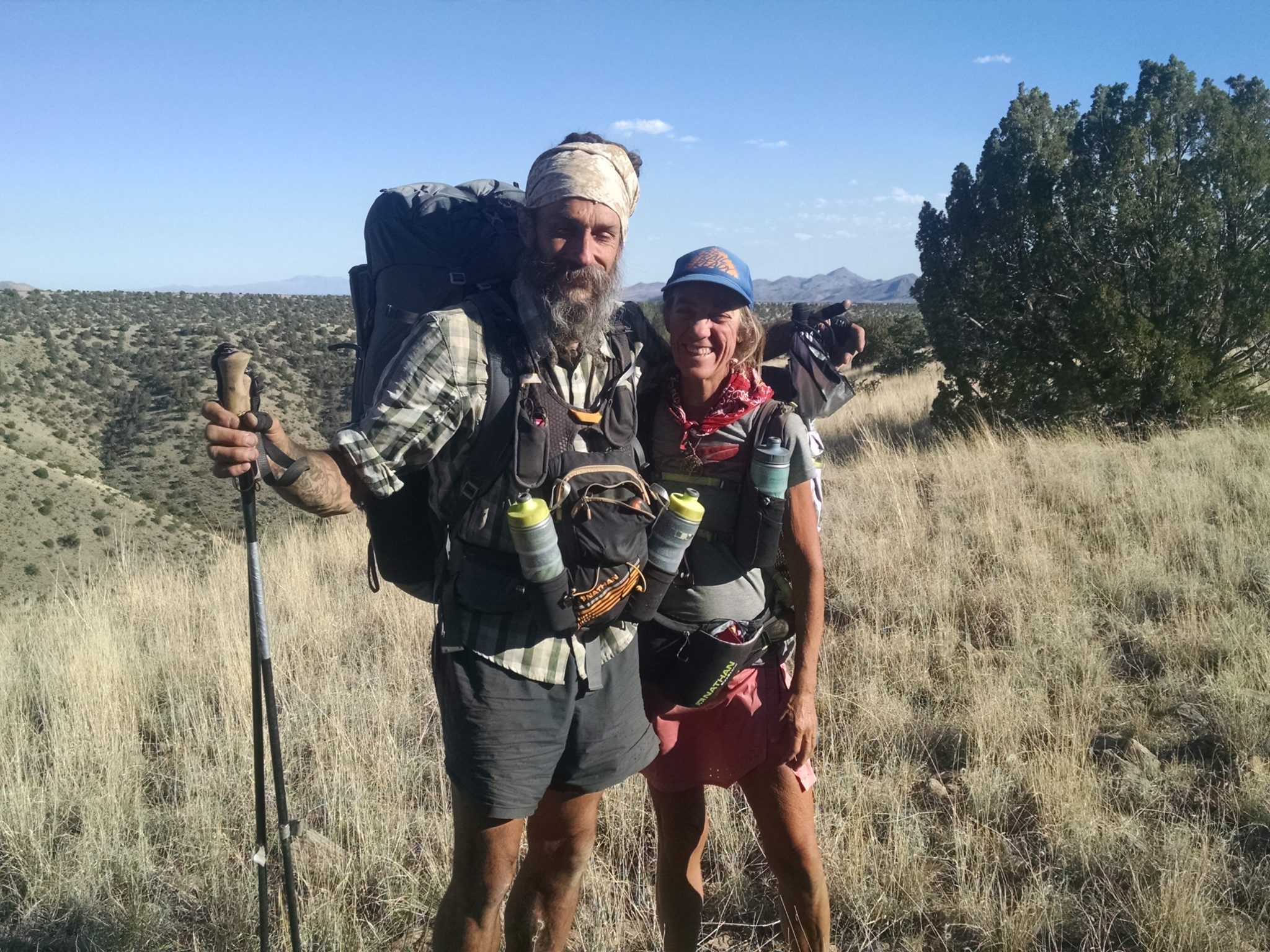 Nice folks, and we spent some time chatting. They expect to be the first to yoyo the GET, after being the first to yoyo the AZT (Arizona Trail). They have imposed an additional constraint on their trip to only do foot travel, so no buses or trams in Albuquerque, and no hitching. They live in Washington state, and Ross once did a no-resupply hike of the Washington portion of the PCT, by starting with 25 pounds of food. Good and interesting people.
The route finds a way down along this protrusion on this side of the canyon.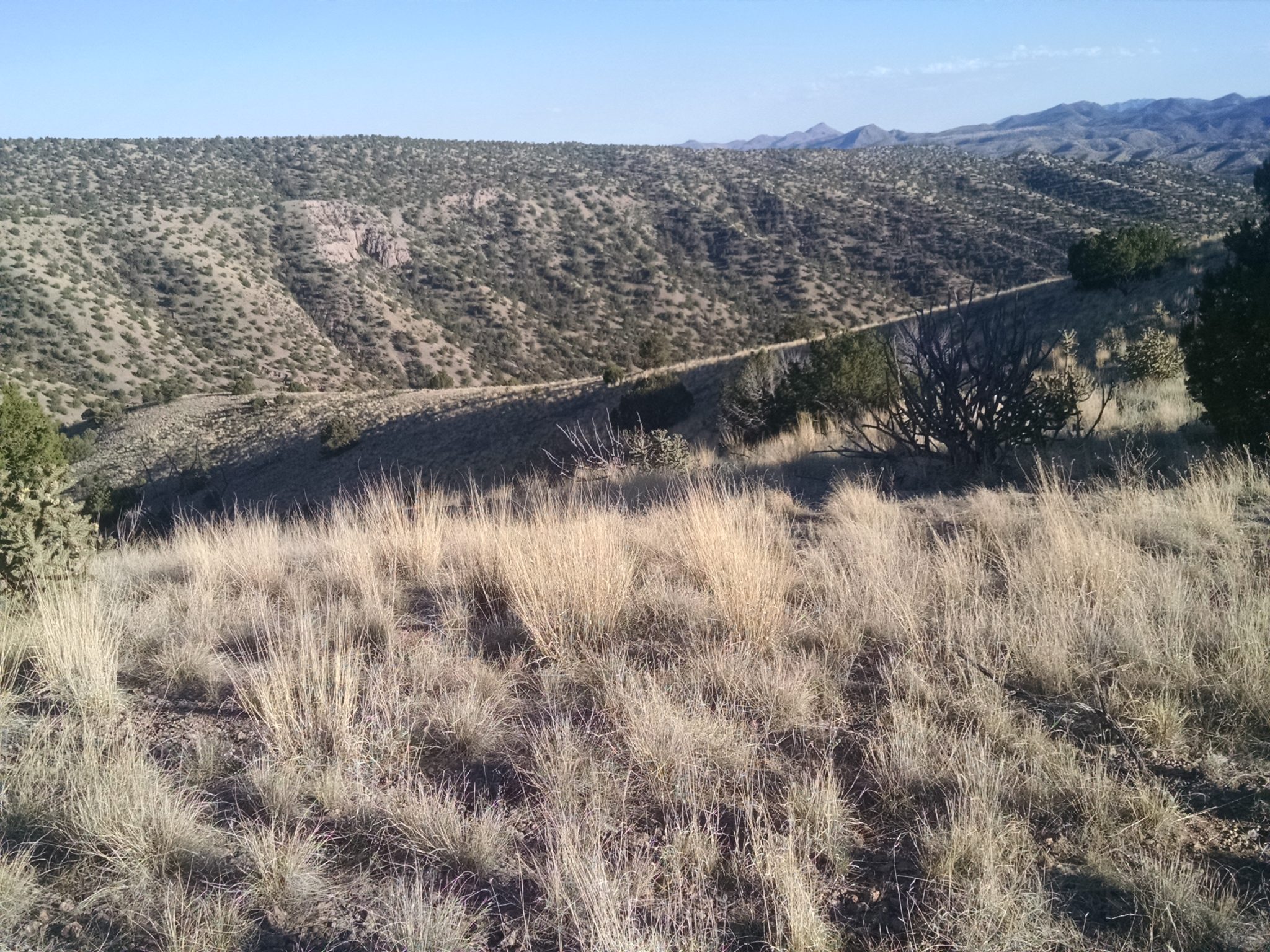 Here is the view on way down, as the sun sets.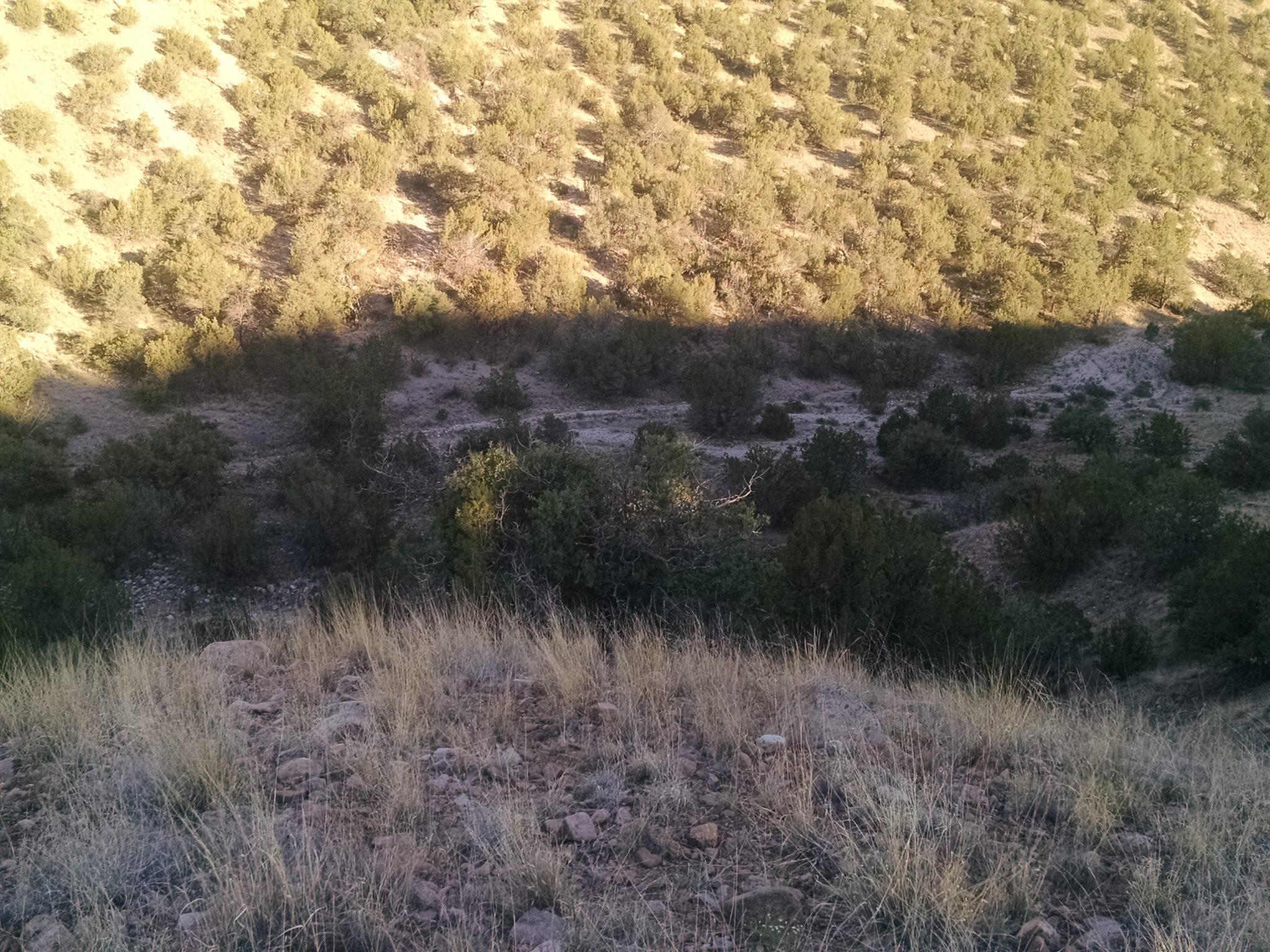 Finally I make it safely down and pitch camp. Climbing up can wait until the morning.