GET 2017 Day 14, May 9, Tuesday.
Start Segment 10 mile 16.1 of 25.9 at Chesley Flat
End stealth camp near Frye Mesa Road just beyond edge of town, Segment 11 mile 8.5
Miles walked:  18.3
Snow! A quarter-inch to half-inch layer of powder covers everything.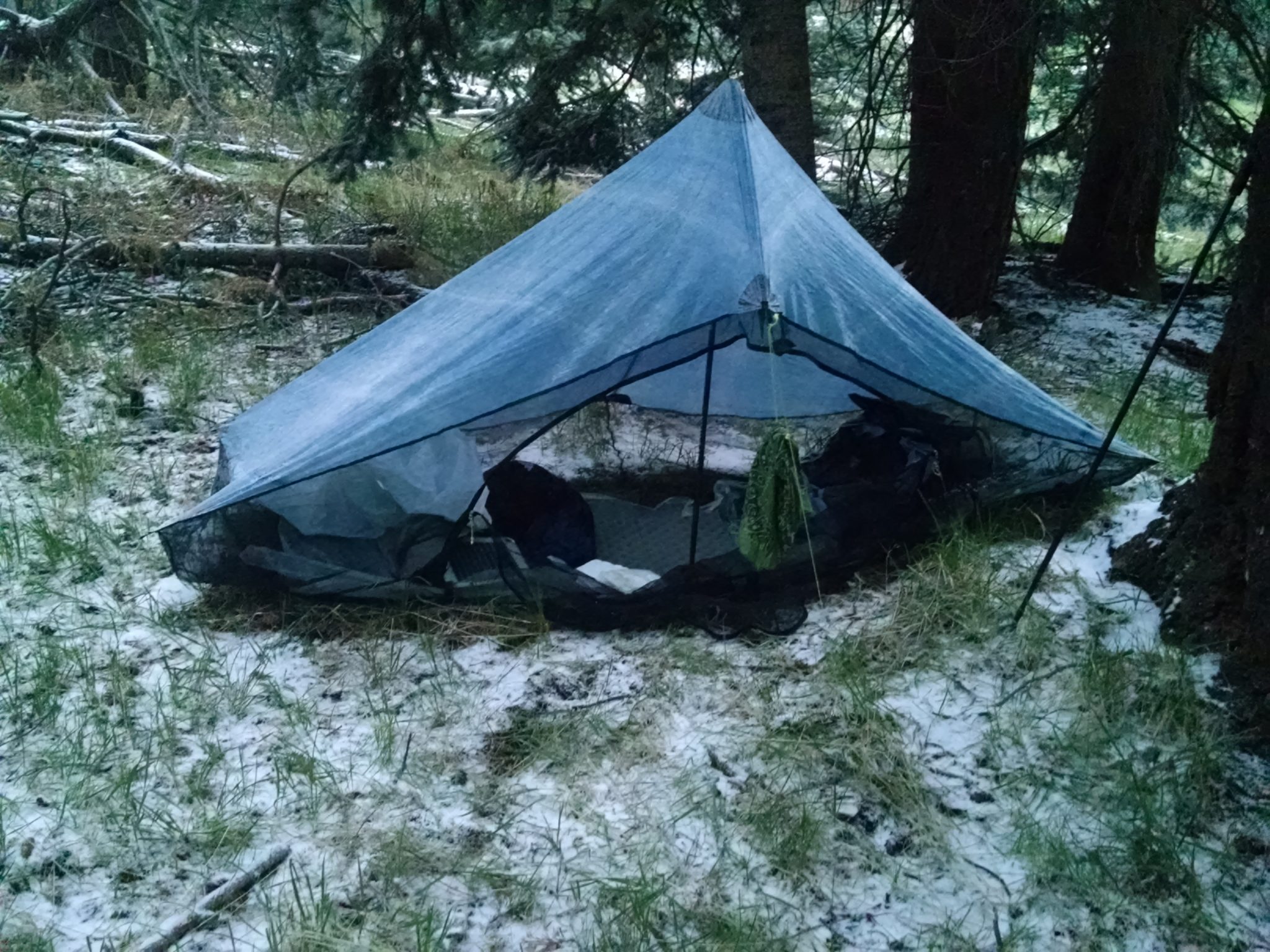 Chesley Flat Trail 311 is wide and well-maintained, so following path covered with snow is not a problem.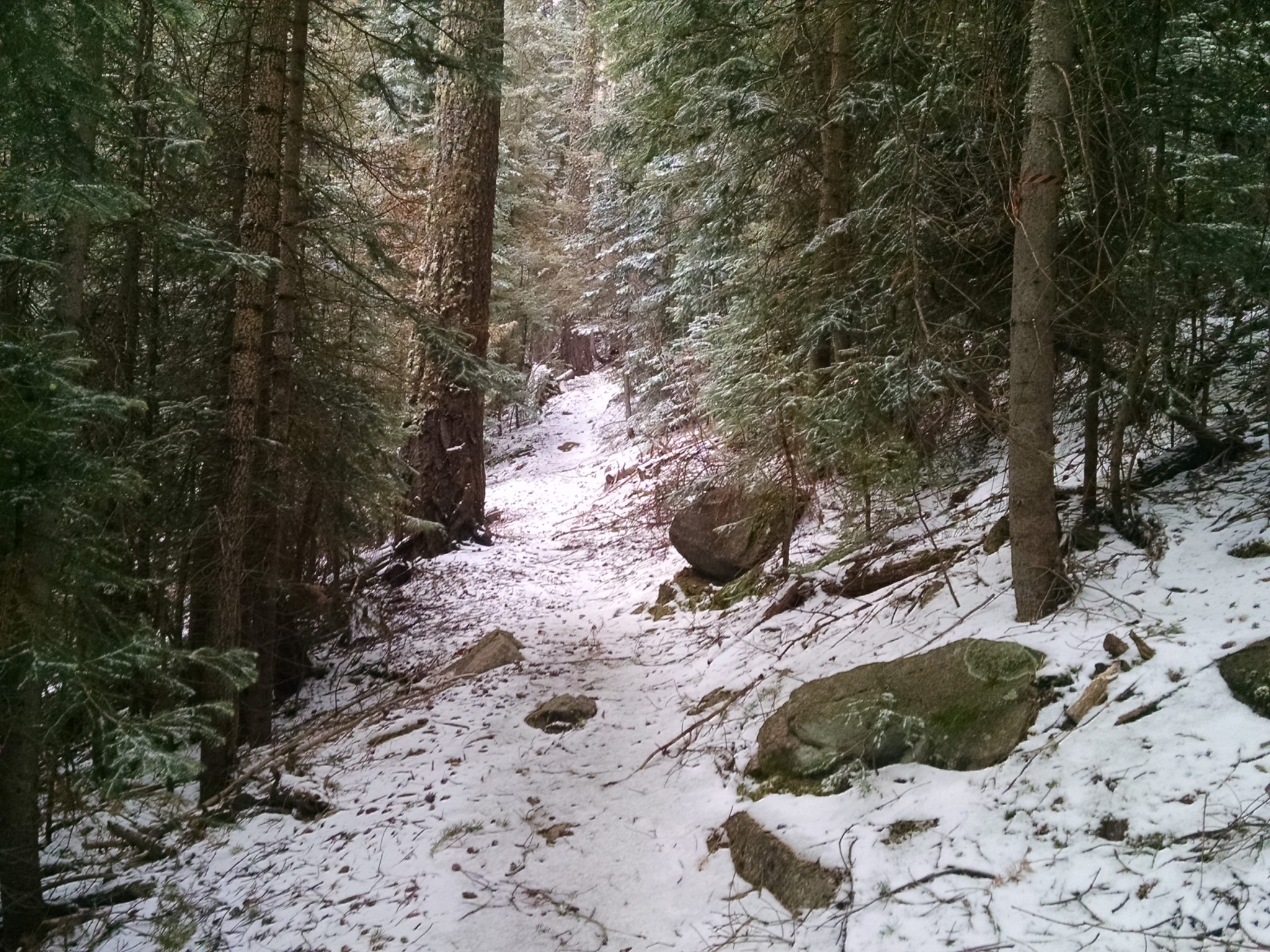 The lookout tower at Webb Peak (10,029 feet) will offer no views this morning, with clouds hiding the plain below.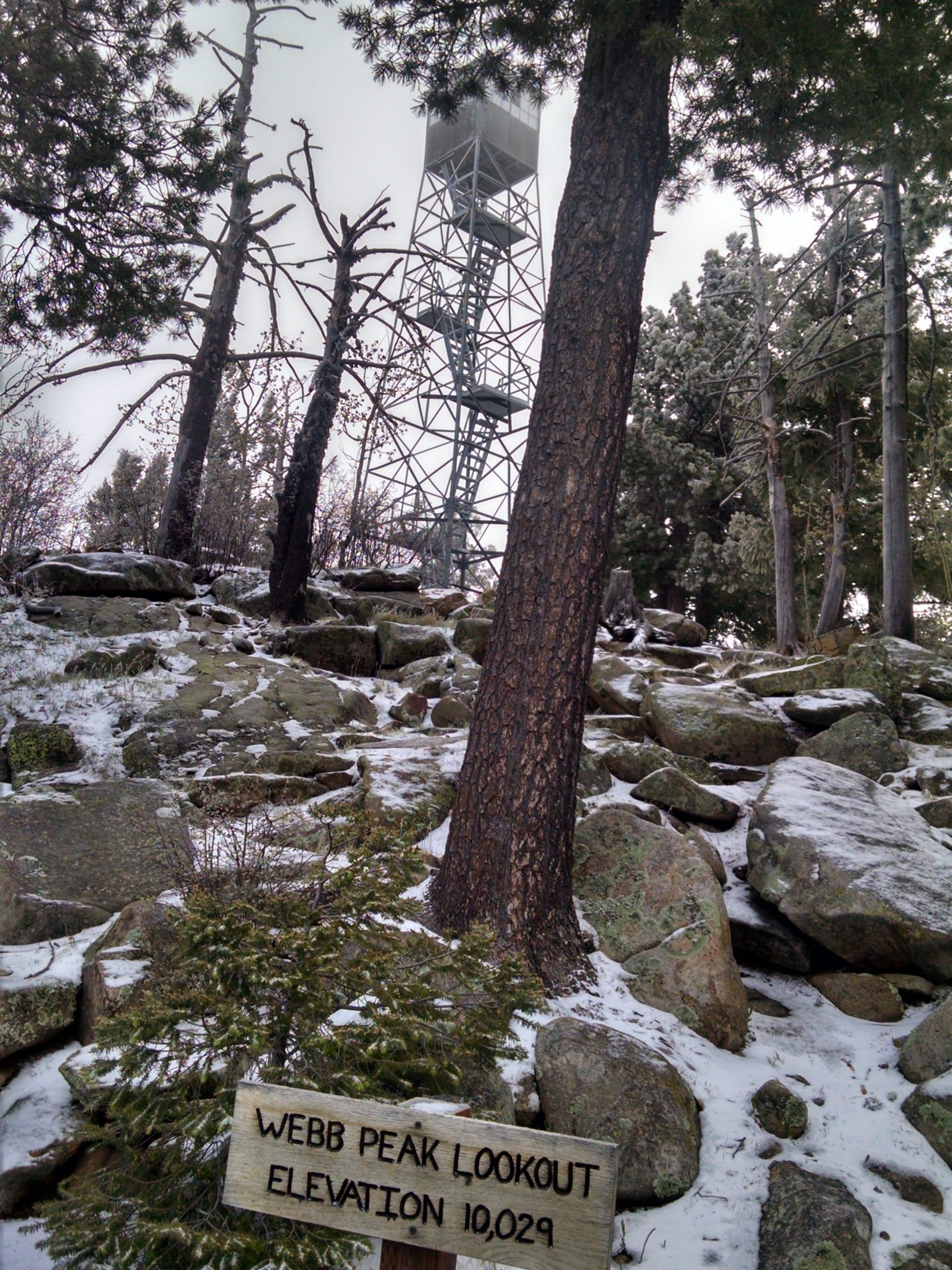 I have to climb part-way up the tower anyway, just for the LOLs.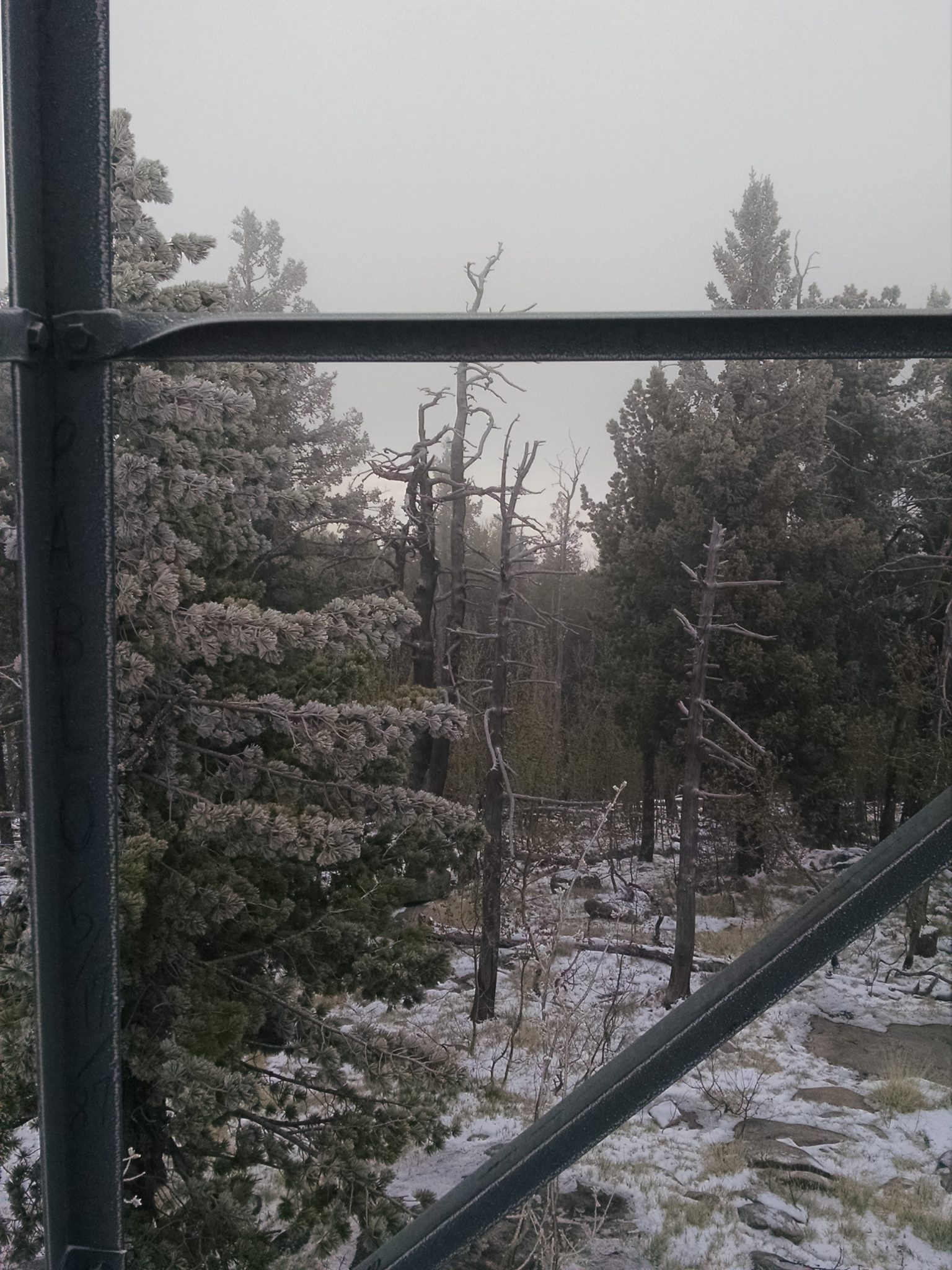 Webb Peak Trail 345 is also easy to follow with gentle grade and no wind– a pleasure to hike.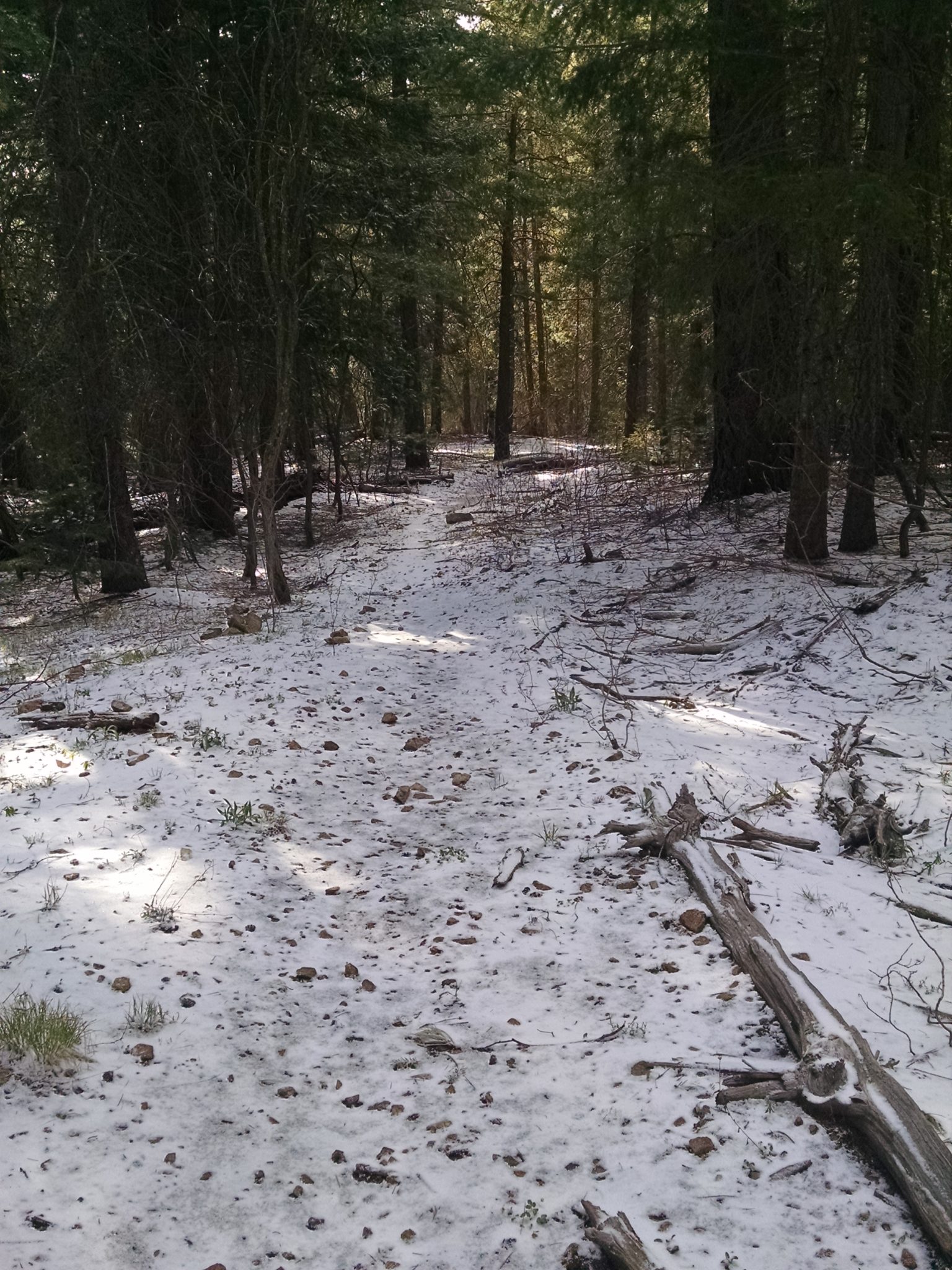 Ash Creek Trail 307 is steep even with many switchbacks because there is so much altitude to loose. I am glad to be going down, but meet some hikers going up. Several superb views reward the walk.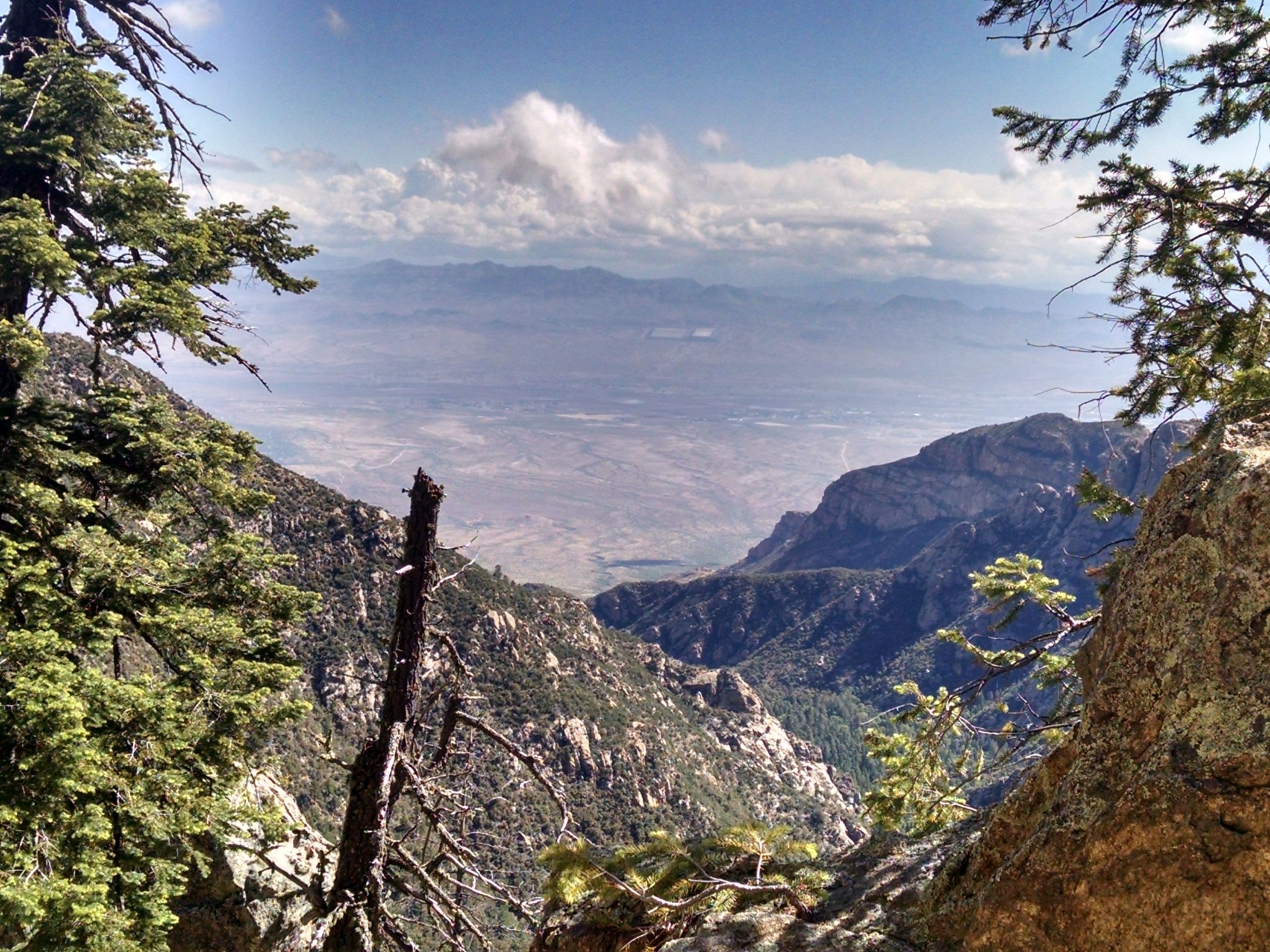 ***
***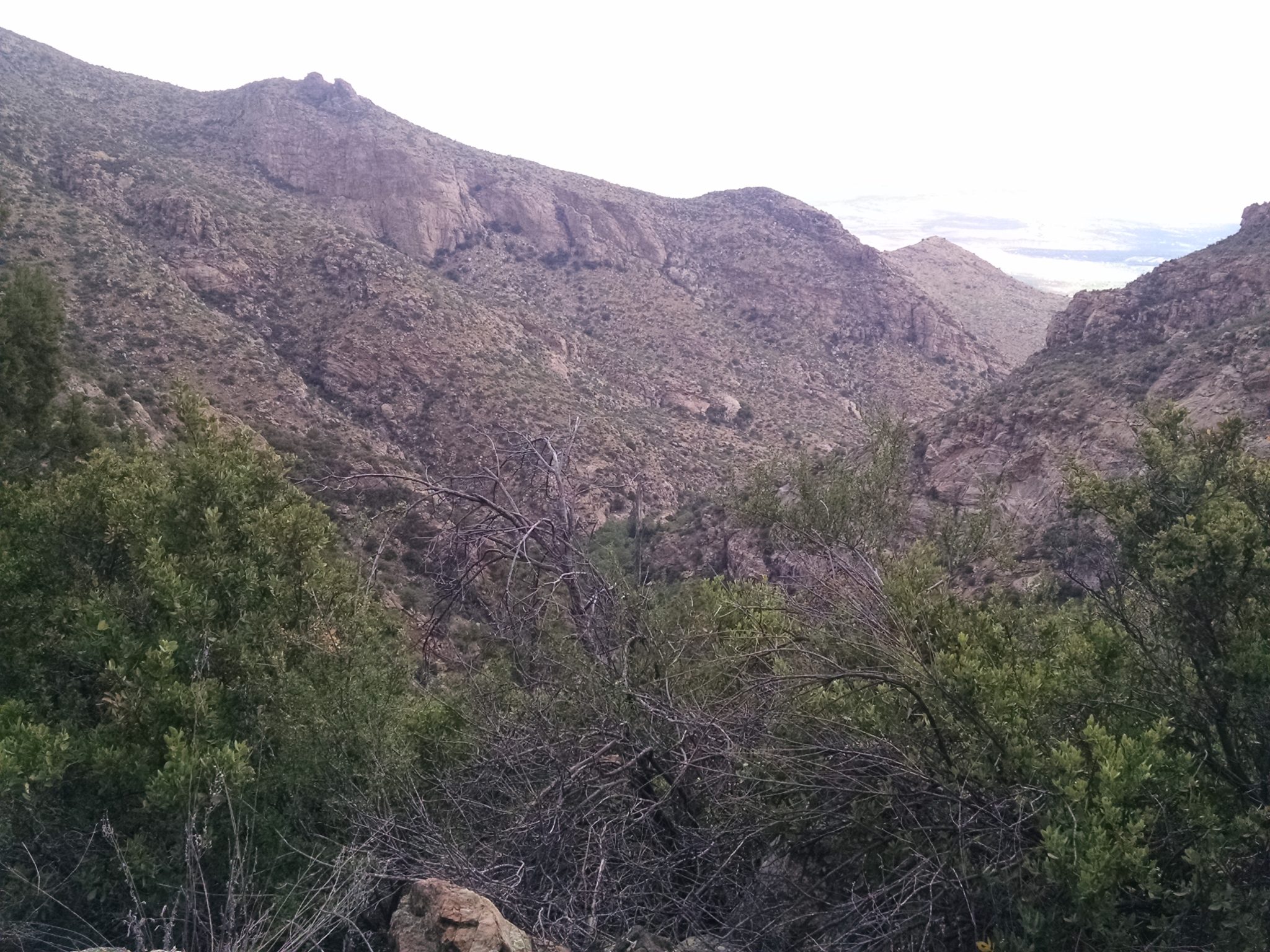 ***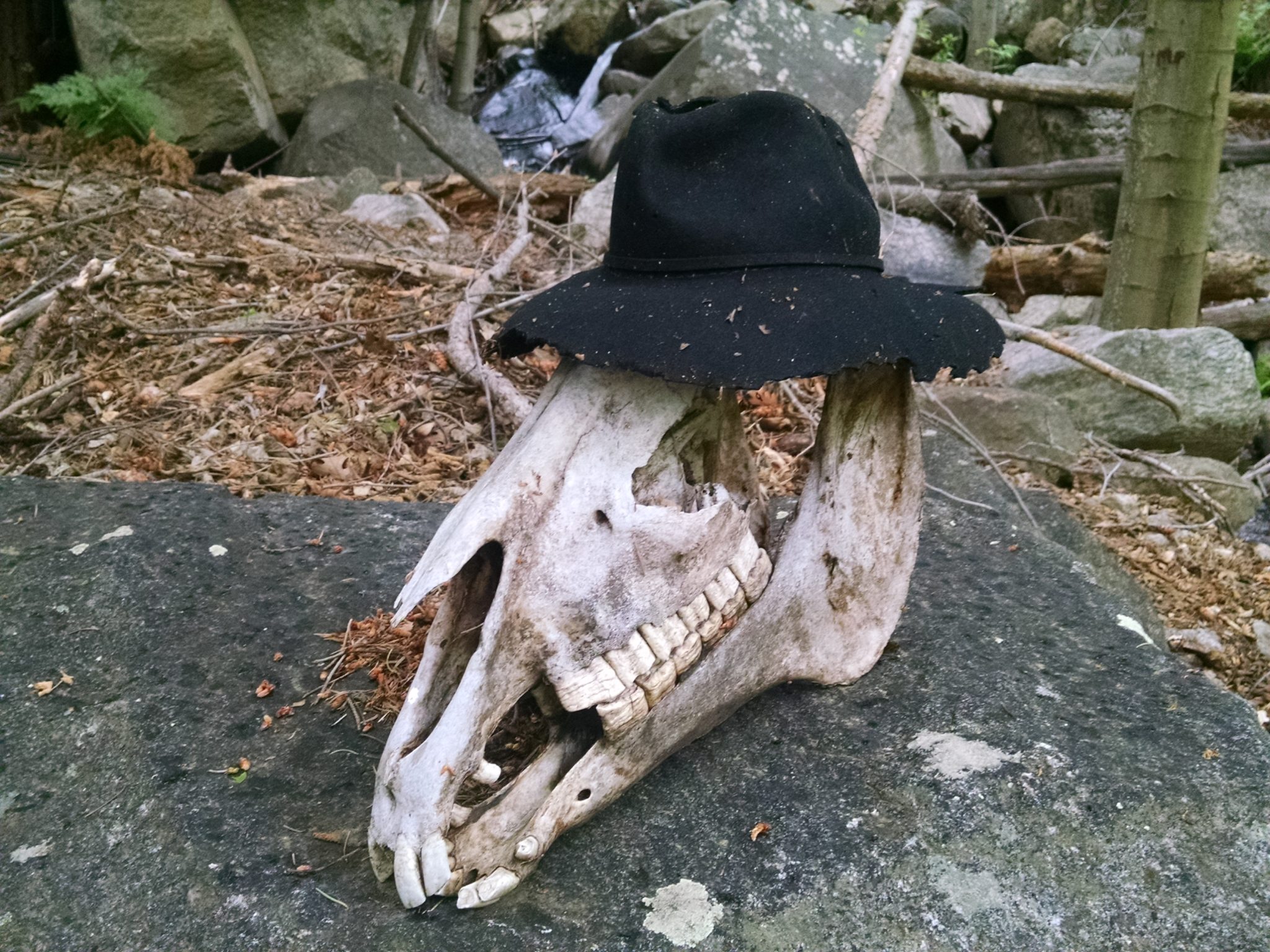 After following a dirt road, I must climb a mesa and follow along one edge, weaving past mesquite and boulders, slow going.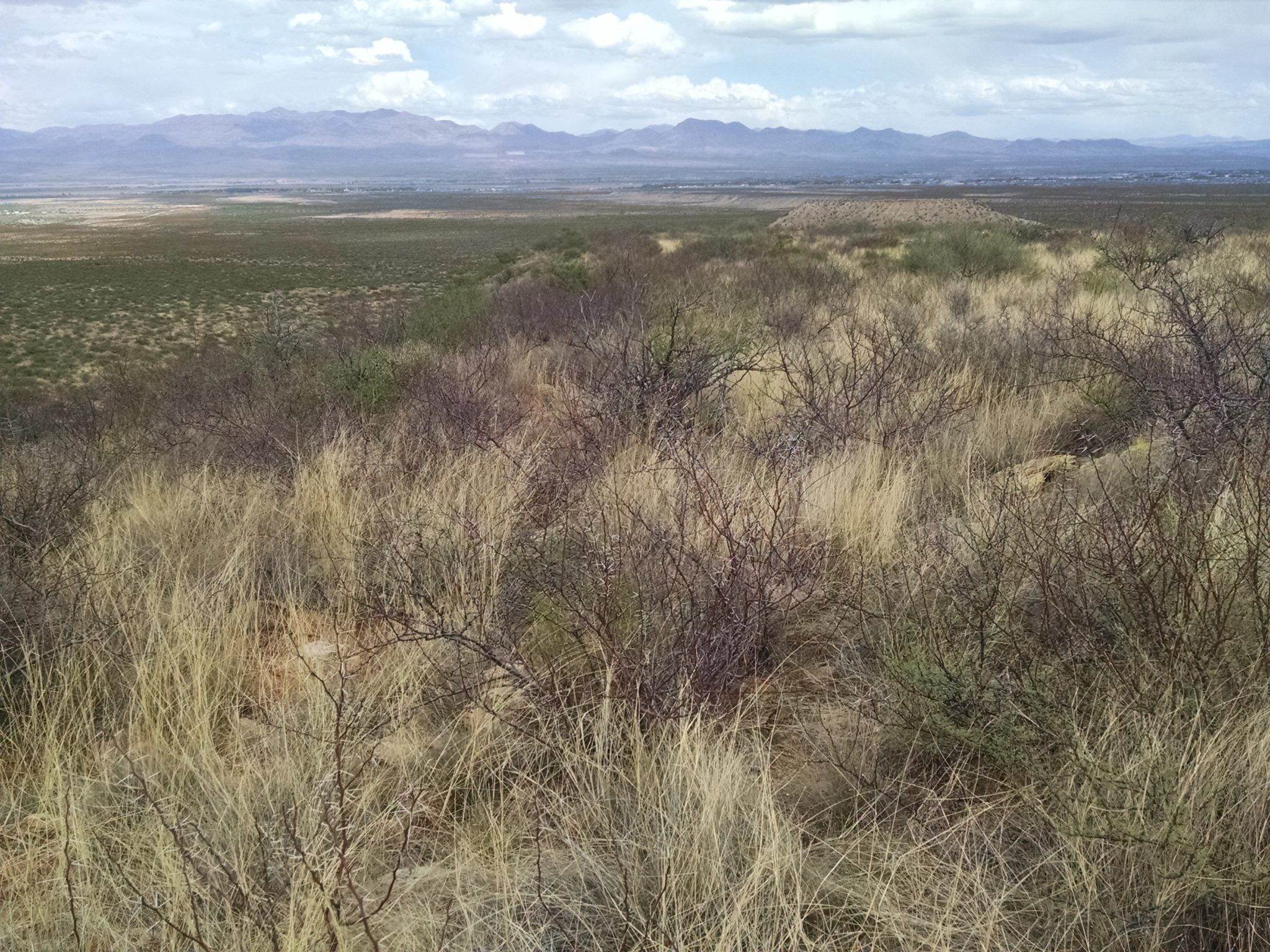 Past a few jeep tracks the path is along Frye Mesa Road (FR 103), long and straight for several miles. I stop just before getting into Thatcher/Safford, a large community along the Gila River with much agricultural activity.
(Well, actually I go into town a couple of miles for snacks, then return to the outskirts to stealth-camp among the creosote bush, at a balmy 3200 feet altitude.)