GET 2017 Day 13, May 8, Monday.
Start Segment 9 mile 8.1 of 9.8, near Two Troughs.
End Segment 10 mile 16.1 at Chesley Flat
Miles walked:  17.8
The trail descends down cross-country and cattle path to a 4WD forest road. The road turns into Johns Canyon Trail 313, which follows and gradually climbs out of Bellows Canyon and crosses over to follow Johns Canyon Ridge. The trail is badly overgrown.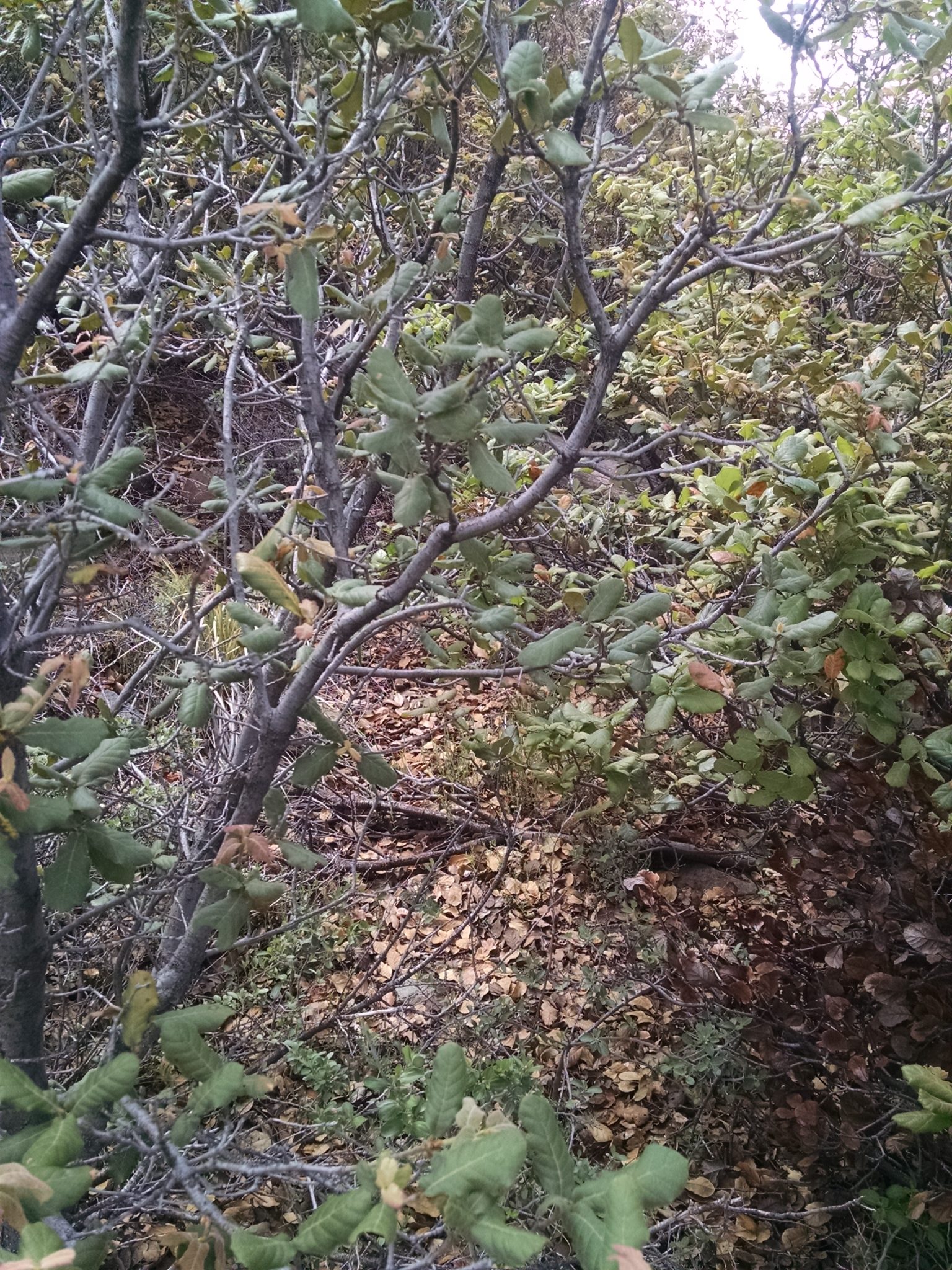 Often the path disappears, and blue tape tied to trees is the only sign of trail. Pushing past branches makes for slow going.
I finally reach West Peak at 8600 feet around noon, greeted with intermittent hail and pellet snow.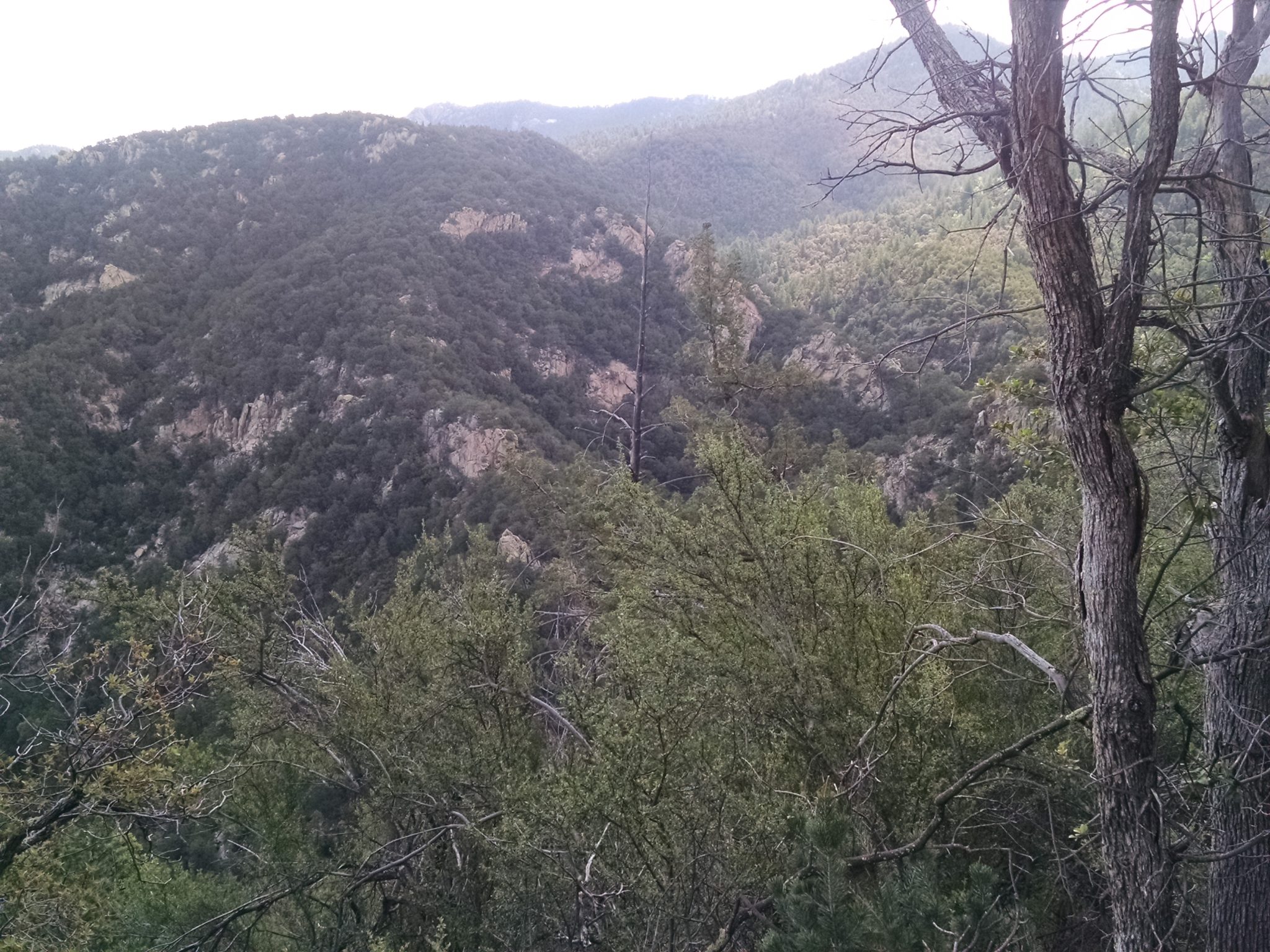 View from West Peak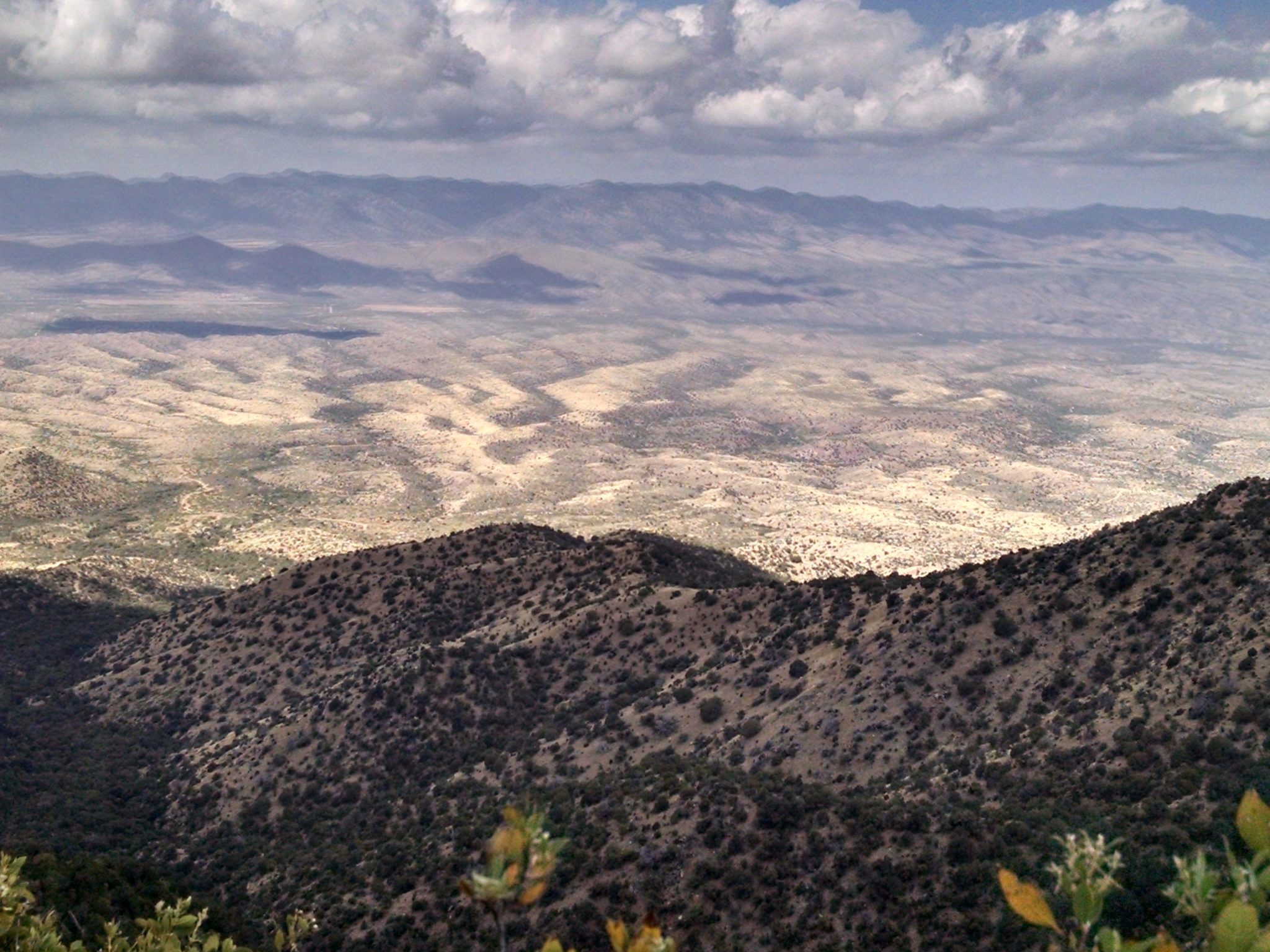 I descend down to Taylor Pass at 7100 feet on Clark Peak Trail 301, a well-maintained path with vegetation cut well back. This is a bit of good luck, so my clothes do not get drenched from a light drizzle of sleet coming down at times.
Clark Peak at 9000 feet seemed to take ages to ascend.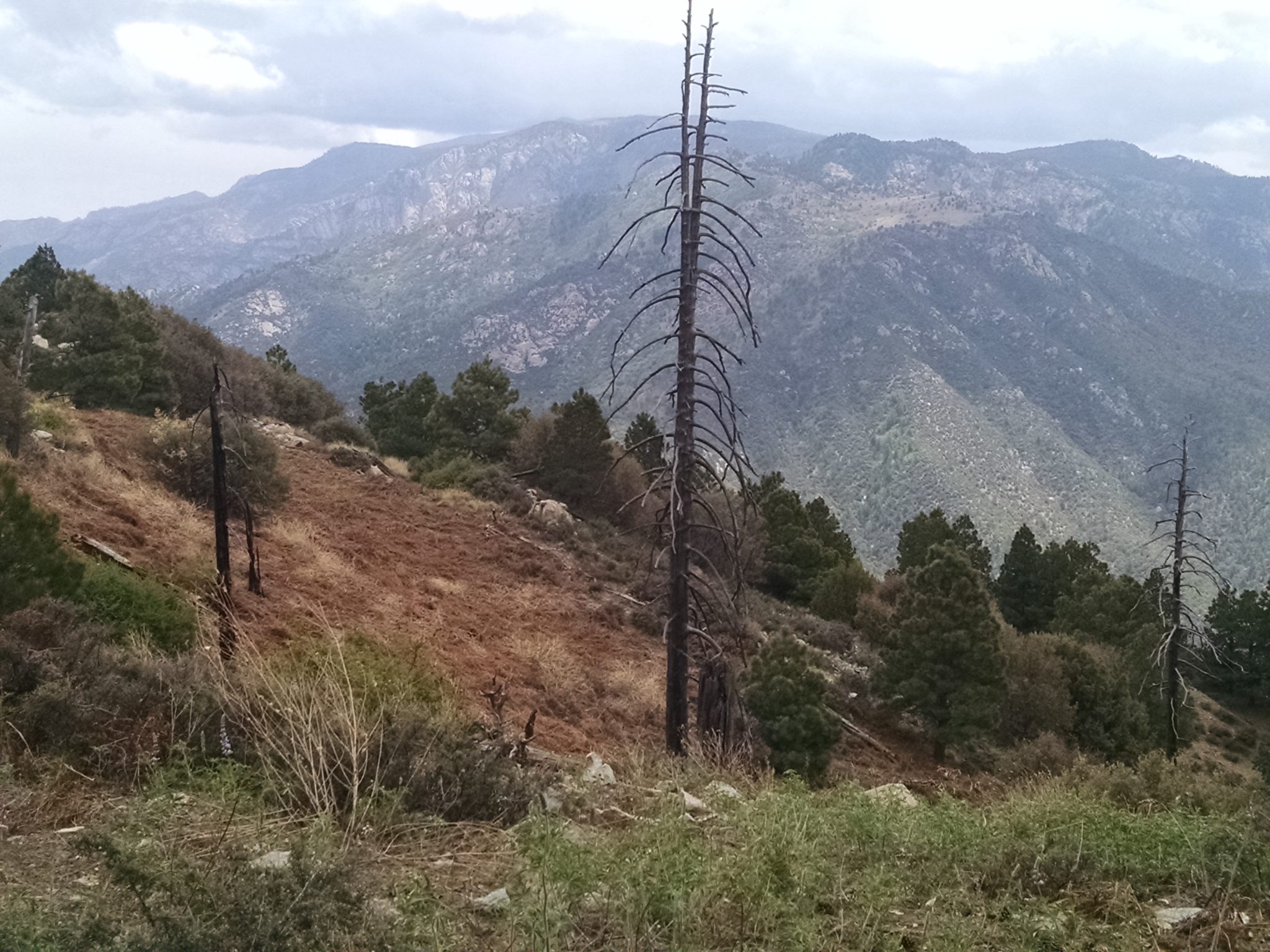 I am low on water at this point, as all "seasonal" water sources seem to be dry, but I know that Riggs Lake will have water if nothing else does.
View of Gila and farmland plain to the north.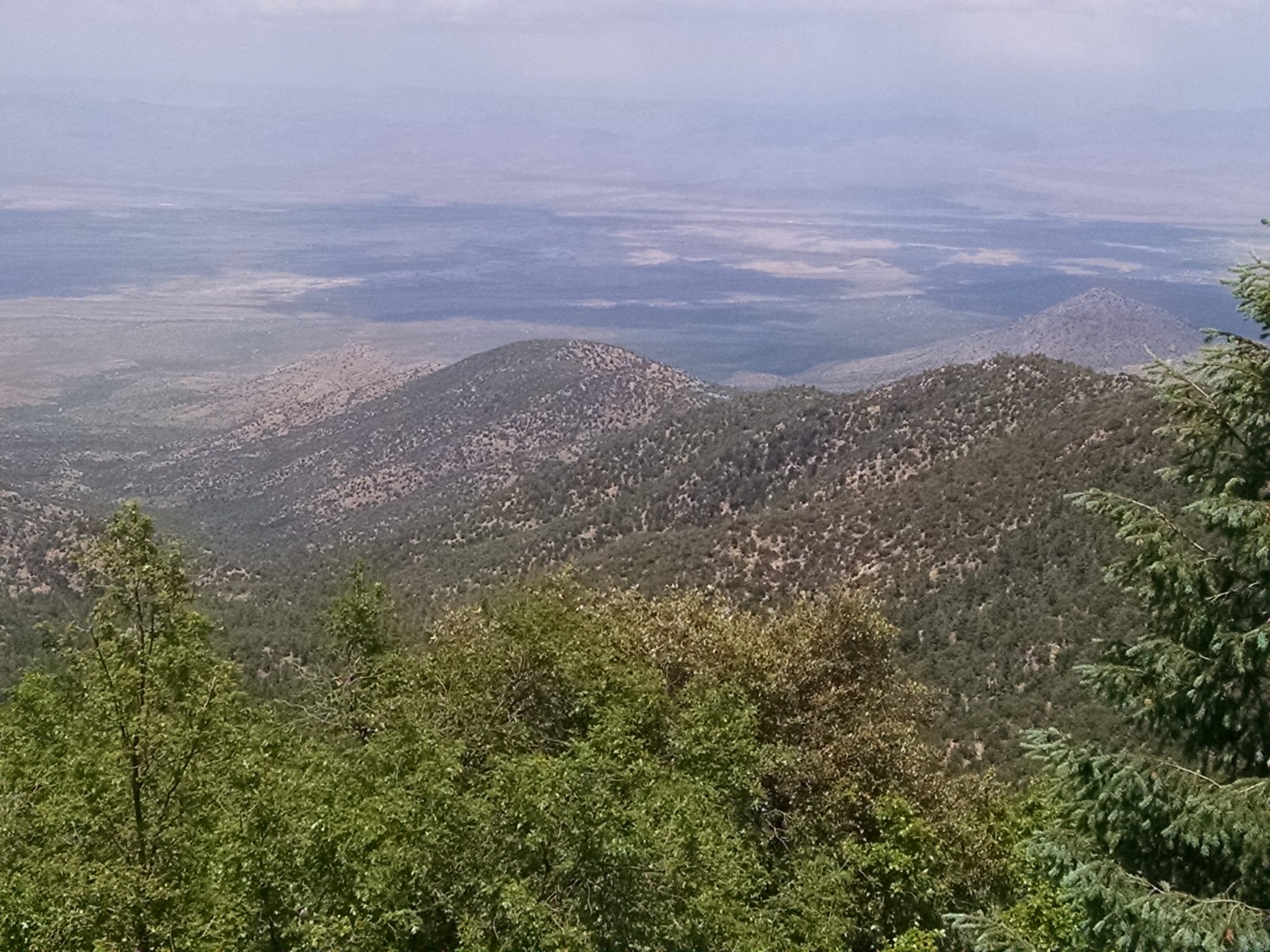 Coming down from Clark a grove of quaking aspens thrives.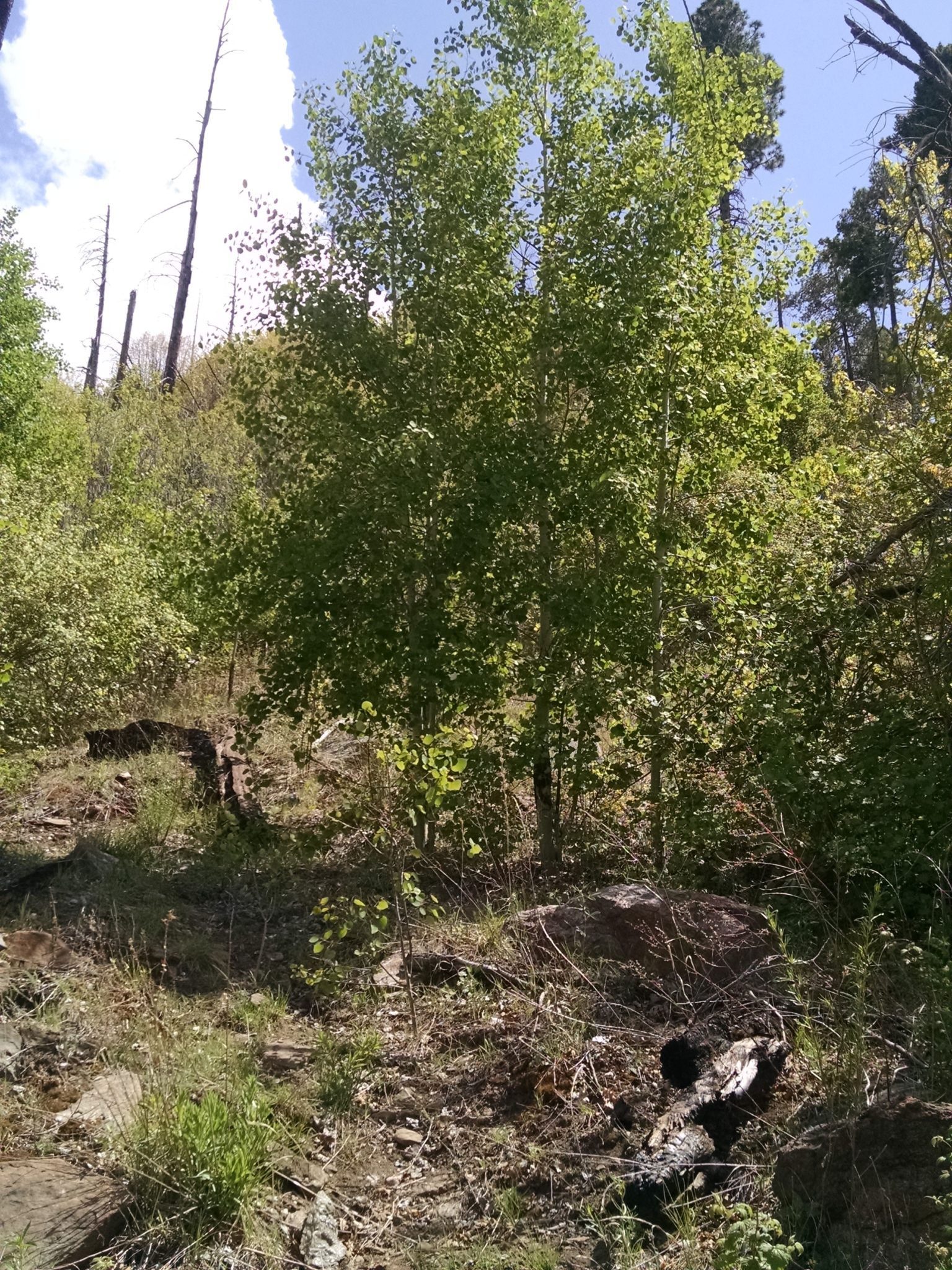 I follow level forest road 803 and find water just before the lake, and my spirits improve. Already at 9272 feet elevation, the day ends early at Chesley Flat to avoid the climb to Webb Peak until tomorrow. At this altitude, the night will be a cold one, with rain or snow likely.