MRT/GET 2021 Day 32, May 6, Thursday
• Start 28280 Red Canyon, beyond Apache Kid Wilderness
• End 30070 about to start Milligan Hills XC
• Miles walked: 25.0
Starting up Red Canyon, still on the Apache Kid Trail, the route uses switchbacks to gain 2k elevation up to Grassy Lookout with its fine 360 degree views, where the Apache Kid terminates.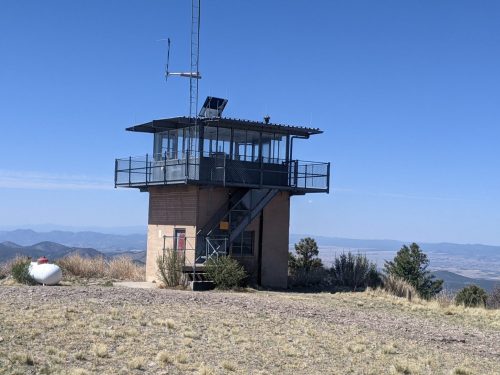 Following along Forest Road 138 going north and level for a few miles is no ordinary roadwalk. The road is at 9.5k elevation, often stays at the top of a ridge for fine views, and is just outside the Withington Wilderness to the east. No roads are allowed in a wilderness, but the Withington has this road just outside its boundary for most of its length.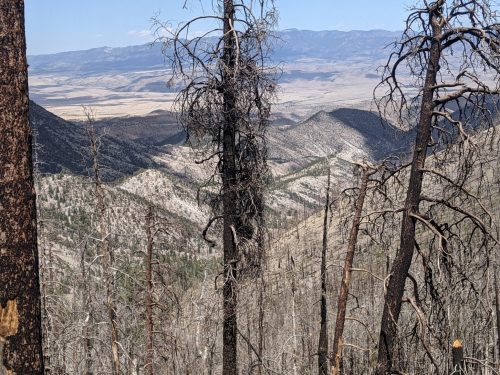 Starting the Potato Canyon Trail, the upper switchbacks have been hit by erosion from a burn, and accumulating blowdowns.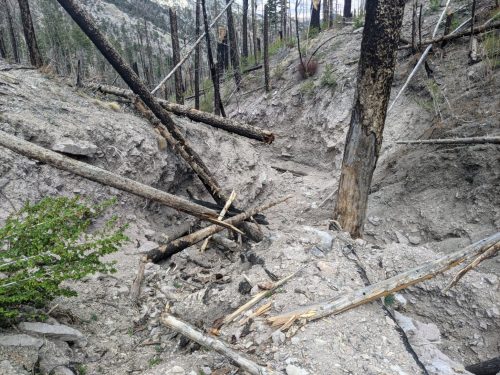 Going as far along trail as possible, I drop down into drainage heavily affected by flooding from the burn. Eventually the drainage settles down to flat and gravel, with one big detour needed to to avoid a steep pour-off.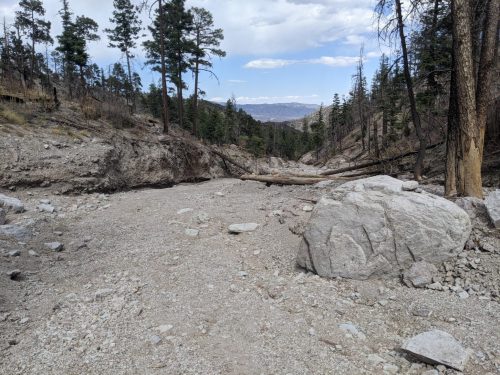 I was doubtful that Potato Creek would be running and clean after the effects from flooding, but was pleasantly surprised.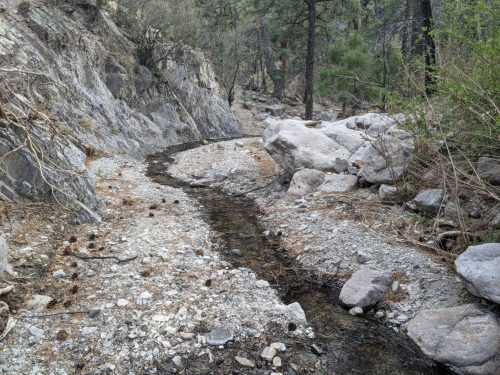 After a few last miles walking in drainage on gravel, I spot the distinctive cliff formation that always signals to me that Potato Canyon is about to end.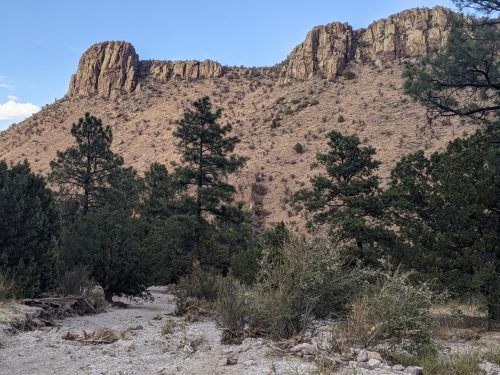 After first dinner, I do a night-hike on road for five miles, just to get further into the next section.
Finished audiobook A Man of Means, by P.G. Wodehouse and C.H. Bovill.
Finished audio short story The Sign of the Broken Sword, by G.K. Chesterton.