GET 2017 Day 20, May 15, Monday.
Start Segment 17 mile 8 of 13.7, on way to Maple Peak
End Section 18 mile 9.7 community of Alma, then walked off-trail 4.5 miles to Glenwood for motel and for mail tomorrow
Miles walked:  15.4
This stretch really does not have many water sources. This seasonal earthen tank looked OK until you got up close, then you knew it would clog your filter.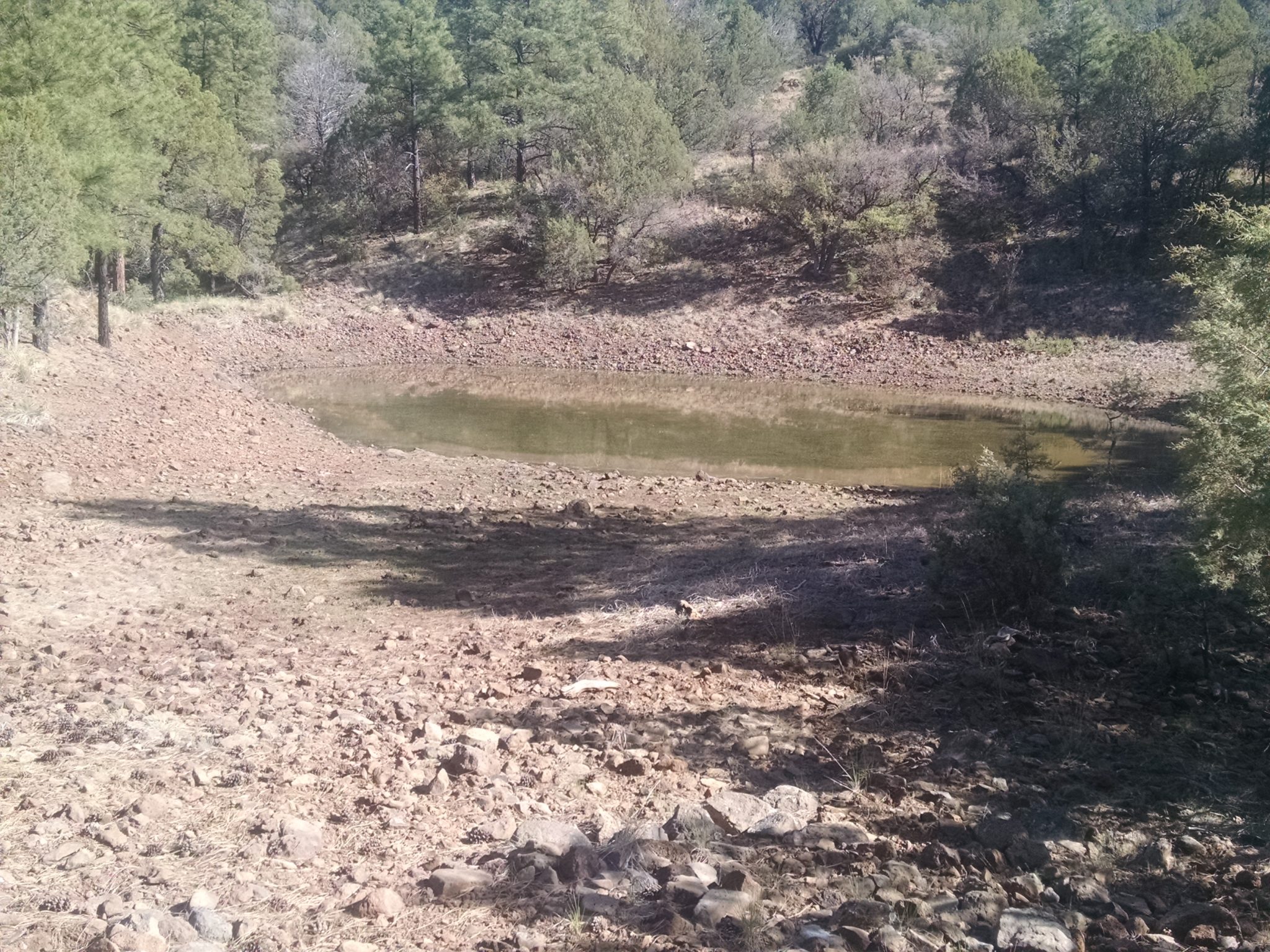 After following so many "ghost trails" on previous days, it was nice to get on a forest road with soft unpacked dirt and really stretch the legs on a fast walk for several miles without worrying about navigating.
Here is the view to the east just after crossing the barb-wire fence that indicated the state border.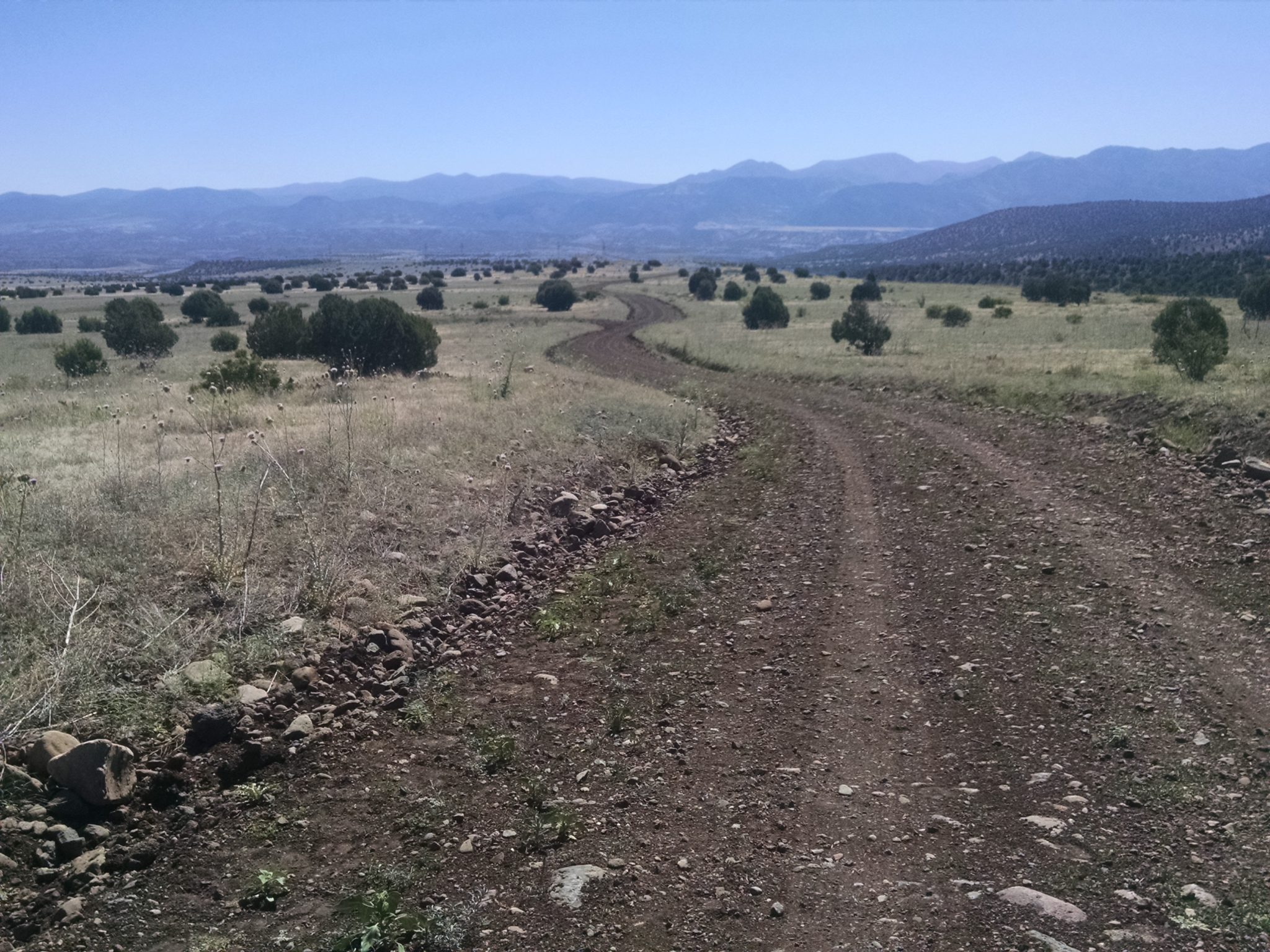 Notice how grassy the terrain has become on this side of the border, with few cacti and mesquite.
Not very many miles from town, a deep canyon had some stangnant pools of water left. This was better than the earthen tank, even with little minnows swimming around, so I switched water.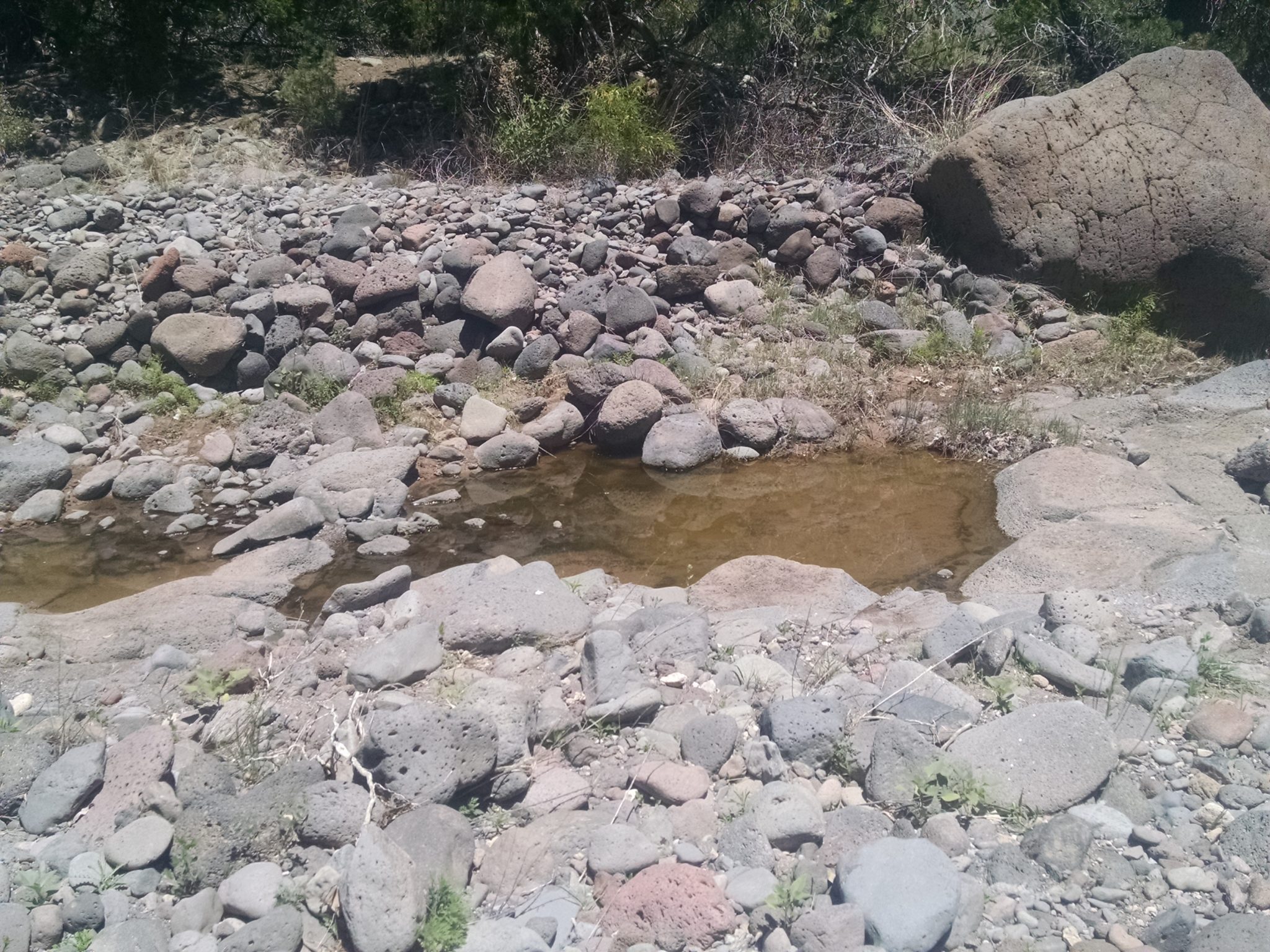 Looking over the village, I can make out buildings on the main road, US180. The country store is my first destination.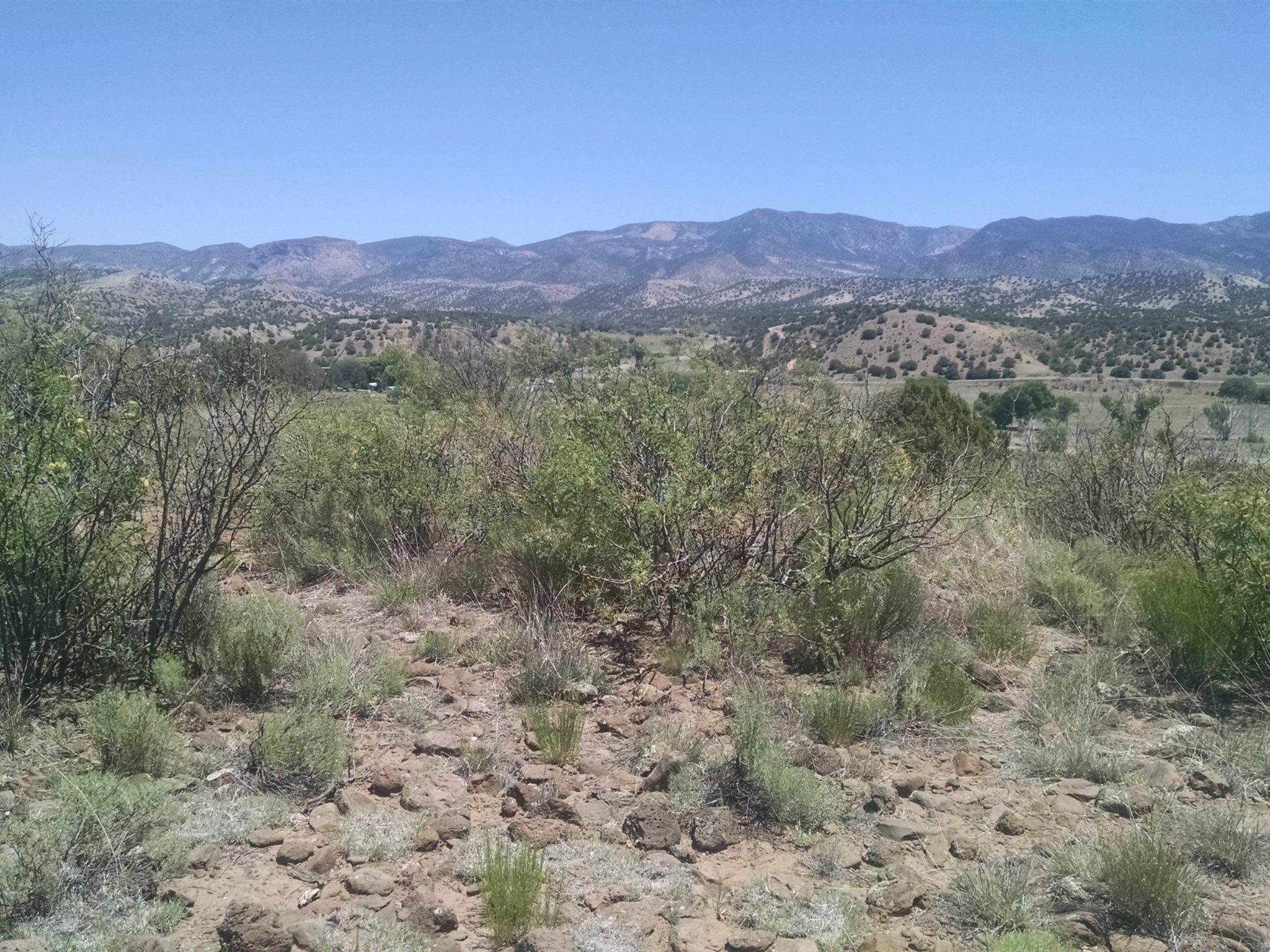 A couple of dogs wandered over on the shady porch of the store. Good benches, so I hang out.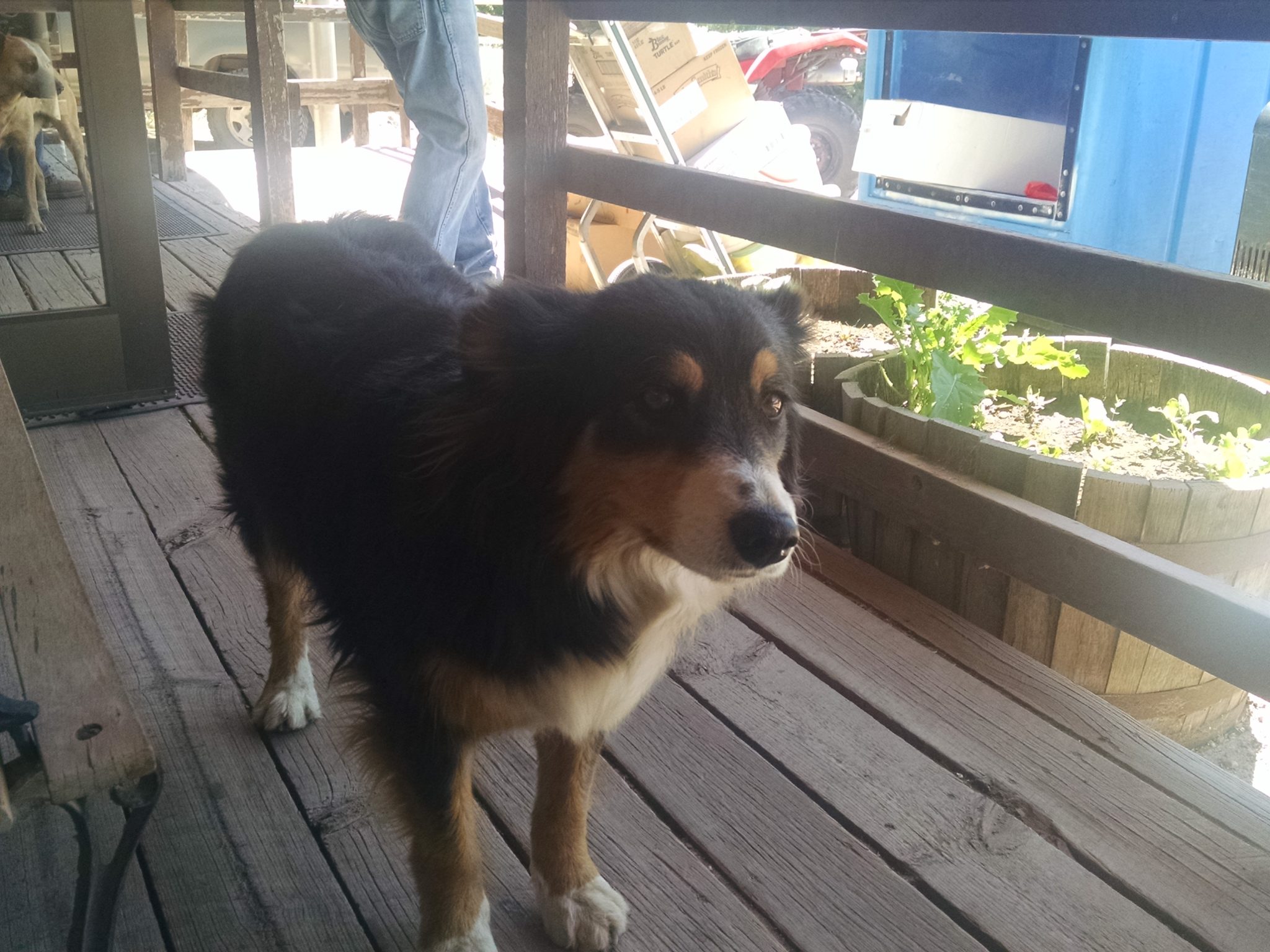 A motel in Glenwood, the next town over, sometimes offers hikers a shuttle, but no one returns my calls. Eventually I walk the highway, which has a safe shoulder on the 4.5 mile march.
Oh no! The town Trading Post (convenience store) is closed! In fact, several motels are closed, and a remaining restaurant has limited days open, not including today.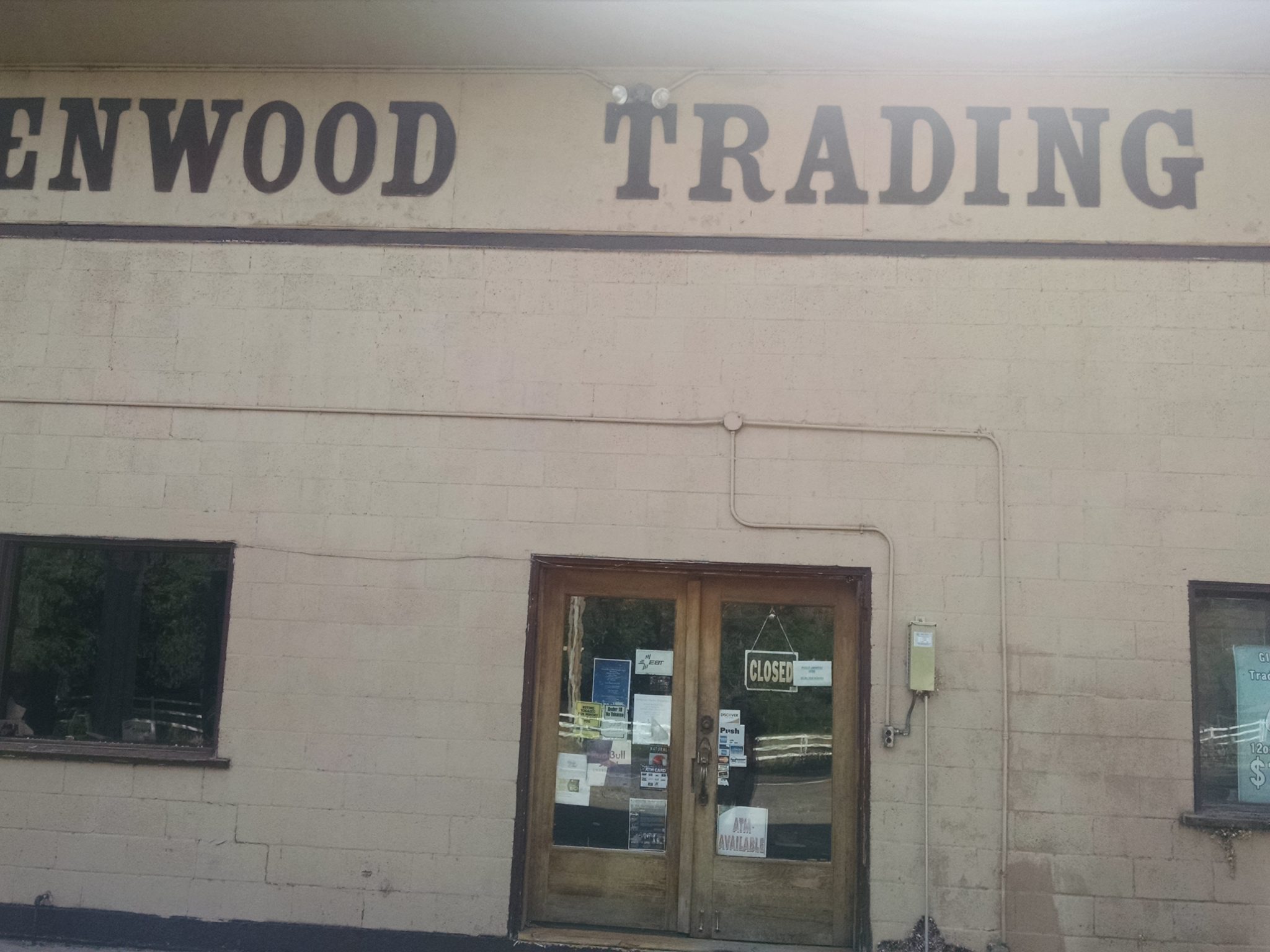 Am I somehow using an out-of-date version of the Town Guide for this trail, so my info on Glenwood is out of date?
Finally I get to Los Olmos Lodge, and the proprietor is extra nice, and I get my choice of microwave and soda to make up for me not realizing the store was closed and no restaurants open today.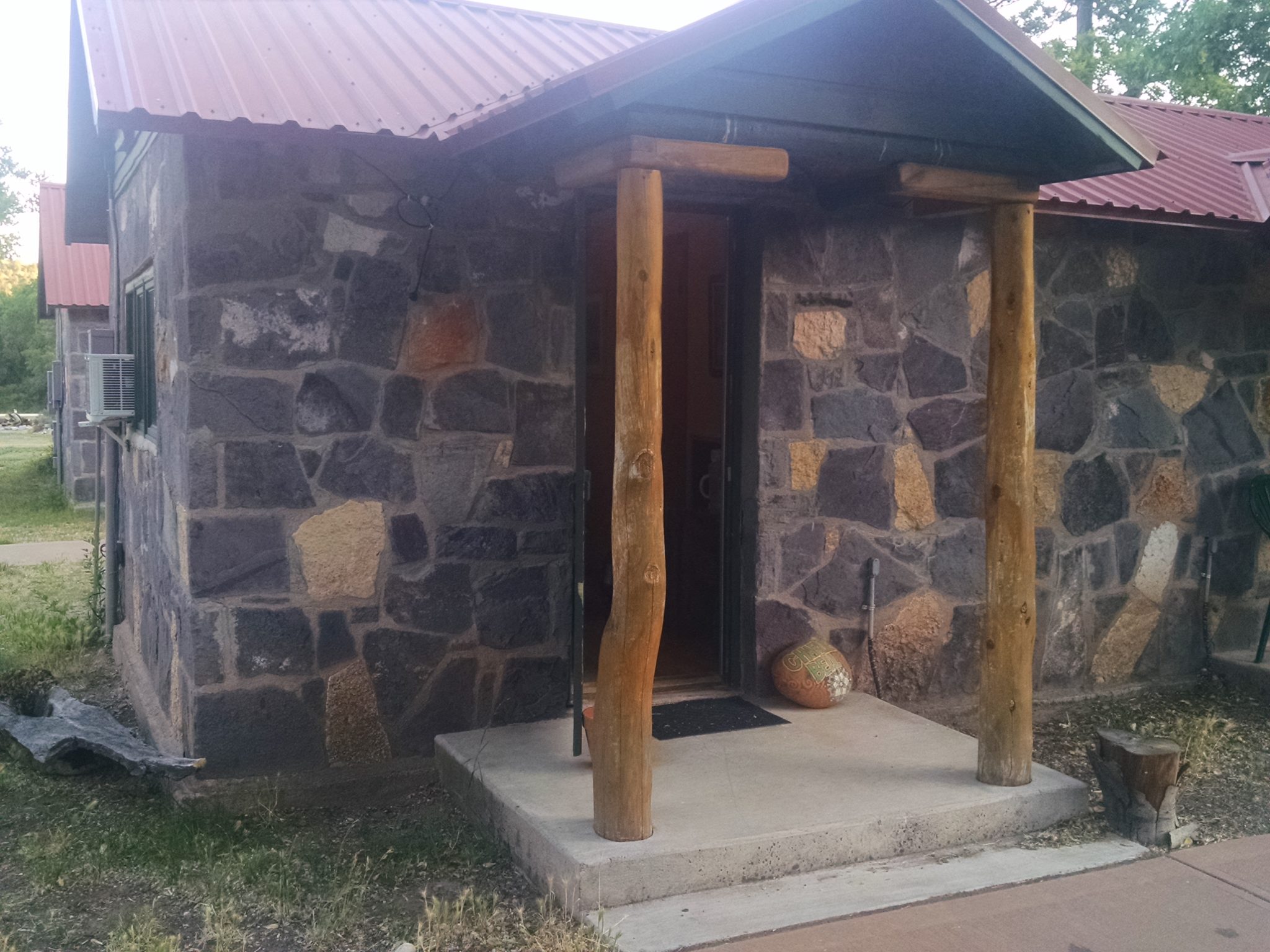 My cabin is built with local lava rock, built around the 1940s.
No laundry in town, but hand-washing in a sink gets the job done.
The motel owner wants to take over the Trading Post and open it within a year, but it needs a lot of work.
He offers me a shuttle back up to Alma tomorrow. I am now a happy customer.
I had considered exploring the famous "cat-walk" trail tomorrow before resuming my hike, but the trailhead is five miles out of town.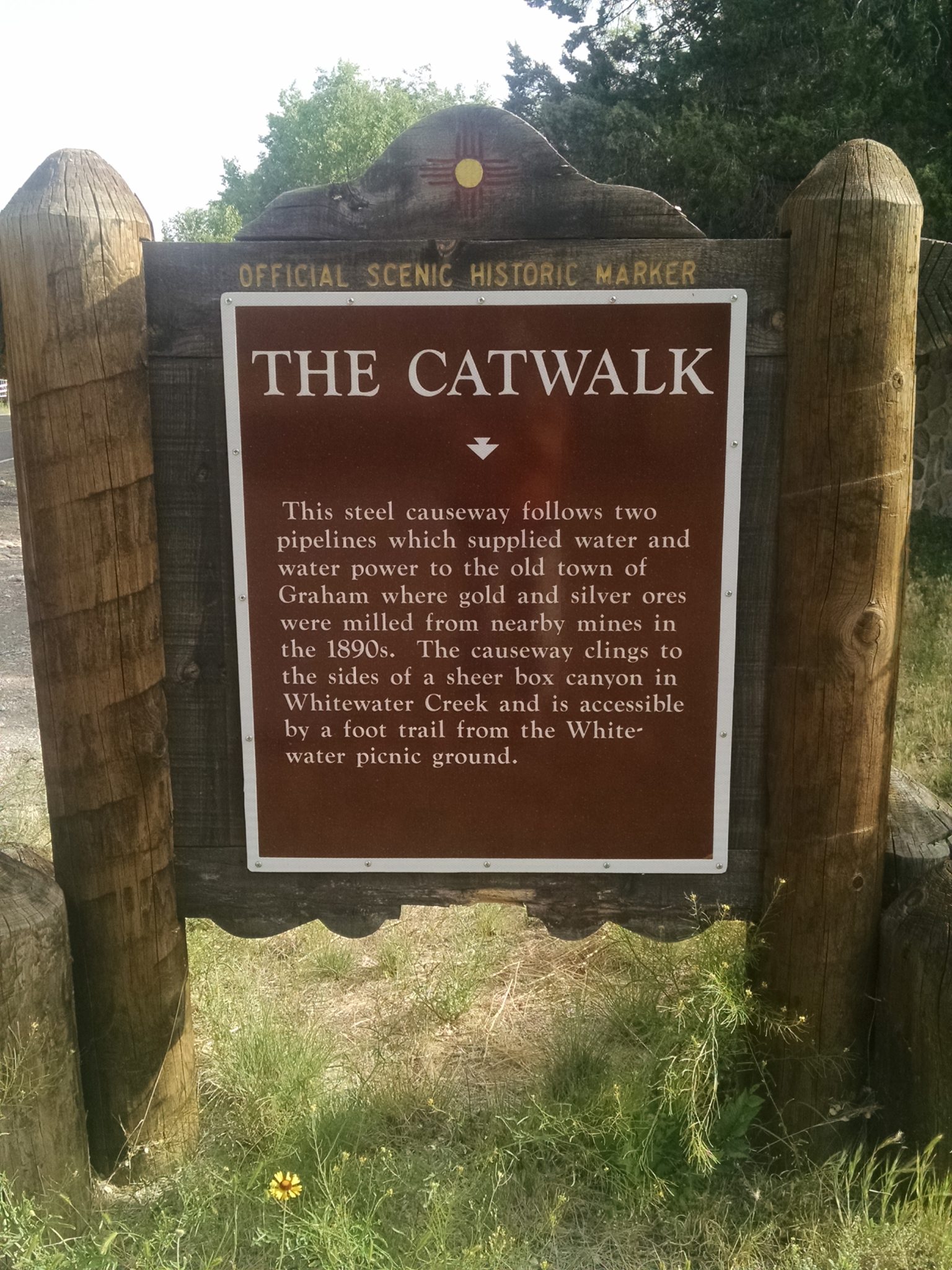 That will have to wait for another day– a good reason to come back some day.