The Valle de Oro National Wildlife Refuge on the southern outskirts of Albuquerque invited volunteers to help with cleaning up a pond near the new visitor's center in a one-afternoon project. A large group showed, and the majority was a volunteer crew from a local firm, NSC.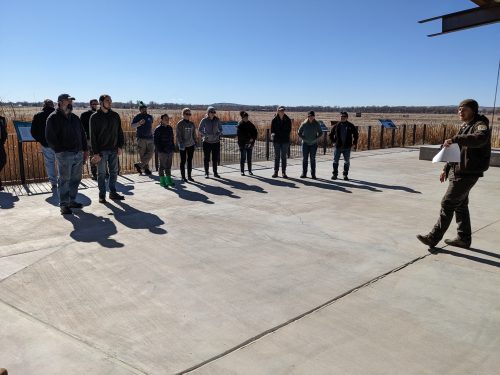 The pond, partially drained, still had a layer of ice.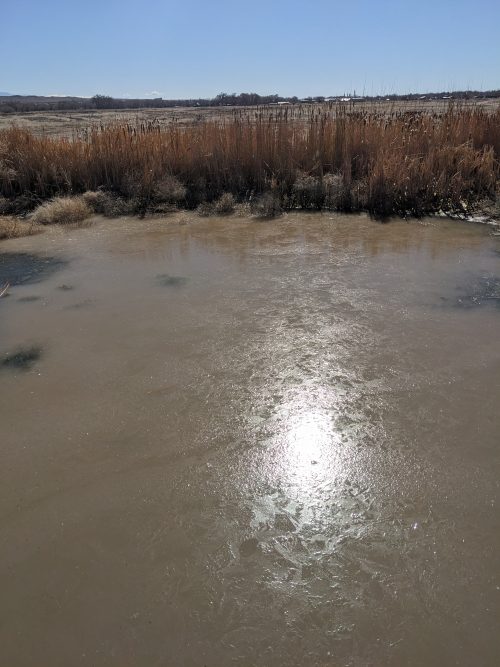 Our task was to thin cattails, remove sheets of algae along the bank, and clear tumbleweeds that had been caught by the cattails.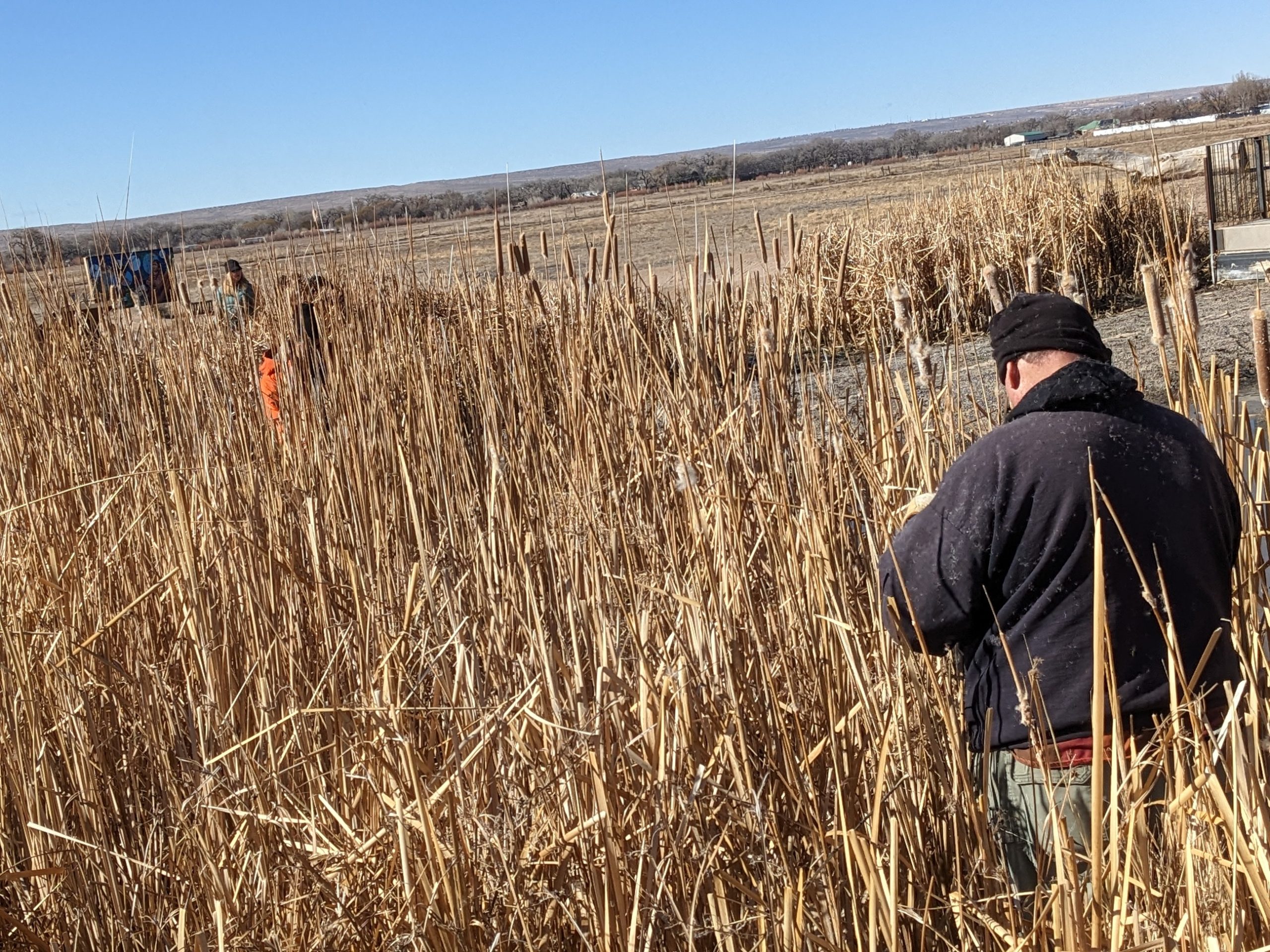 Although the weather forecast predicted temperatures of 40F, a sunny day with little wind and clear skies made for a pleasant workout.
Related Posts: