The Save Our Bosque Task Force in Socorro is organizing monthly cleanups along a string of parks that were built in the Socorro bosque in the 1990s, starting with Confluence. A few of us arrived early, and also worked on the adjoining trail. The day is pleasant, cold, with little wind.
Here Rob takes away a critter, deceased.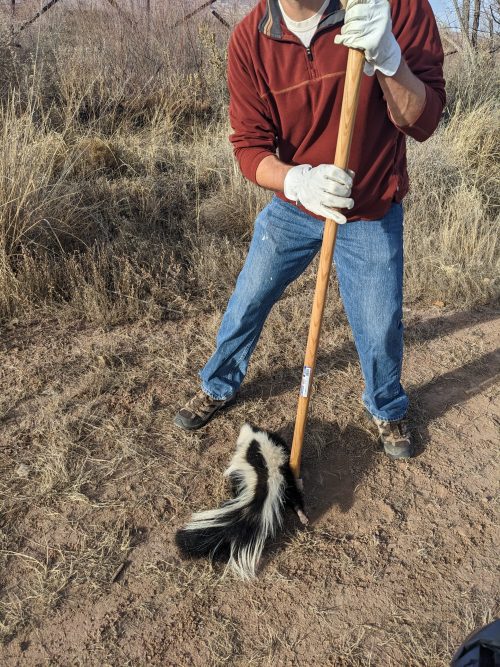 Luke and Rob replant a Carsonite trail sign.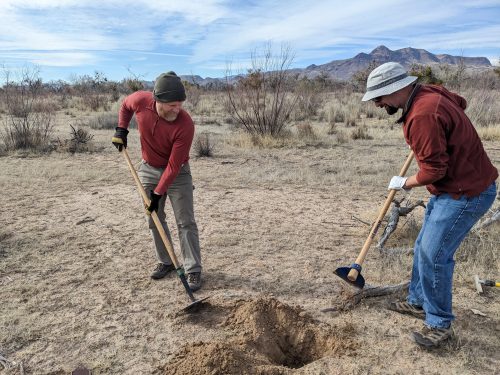 The mistletoe is pretty thick in the nearby cottonwoods.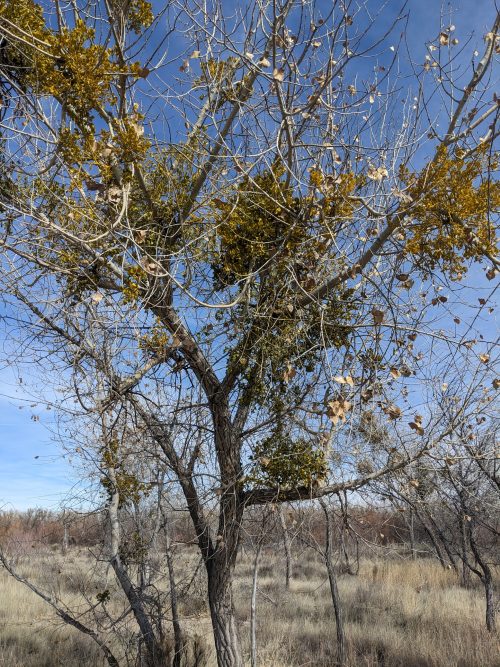 More trash pickup, and the first trail project of 2023 is done.
By the way, the bosque trail here is part of the Socorro Resupply Alternate of the Grand Enchantment Trail, and will be part of the Rio Grande Trail if that route overcomes many obstacles to completion.