NMVFO volunteers returned to Valle de Oro National Wildlife Refuge just south of Albuquerque for a non-trail project, disassembling old walkway decking for later use. Half our group removed screws and stacked and sorted lumber.
The other half used battery-powered tools to break down and stack chunks of decking.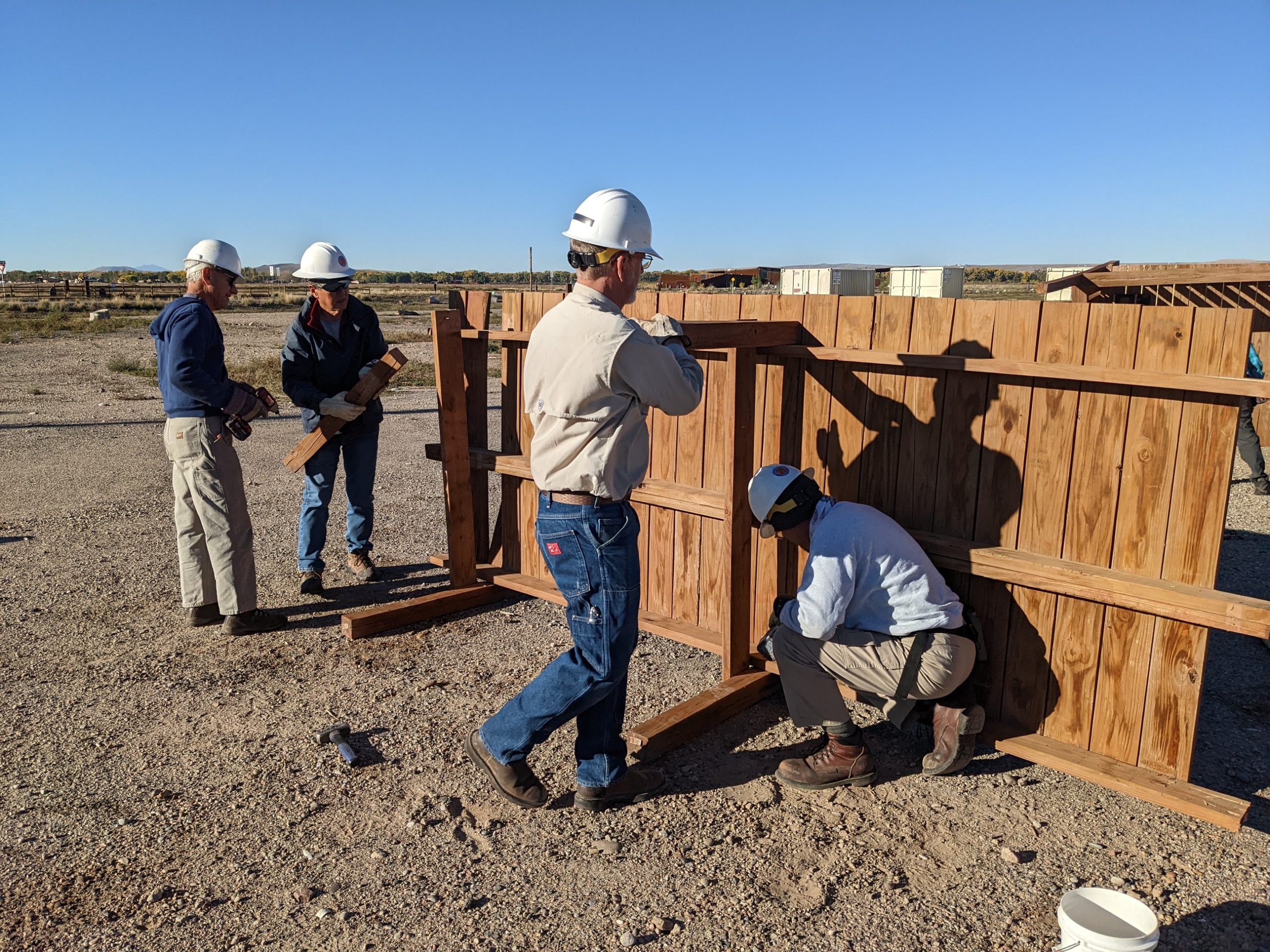 Afterwards, we made so much progress that we did weed clearing along a bike path. Herbicide ("Roundup") could not be used on an urban refuge.