AZT 2020 Day 6, March 14, Saturday
Start mile 105 (passage7mile5.1)
End just outside Saguaro National Park mile 126.2 (passage8mile13.6)
Miles walked: 21.2
Approaching the town of Vail and the noise of a highway the trail passes through a grouping of prickly pear, or related cactus.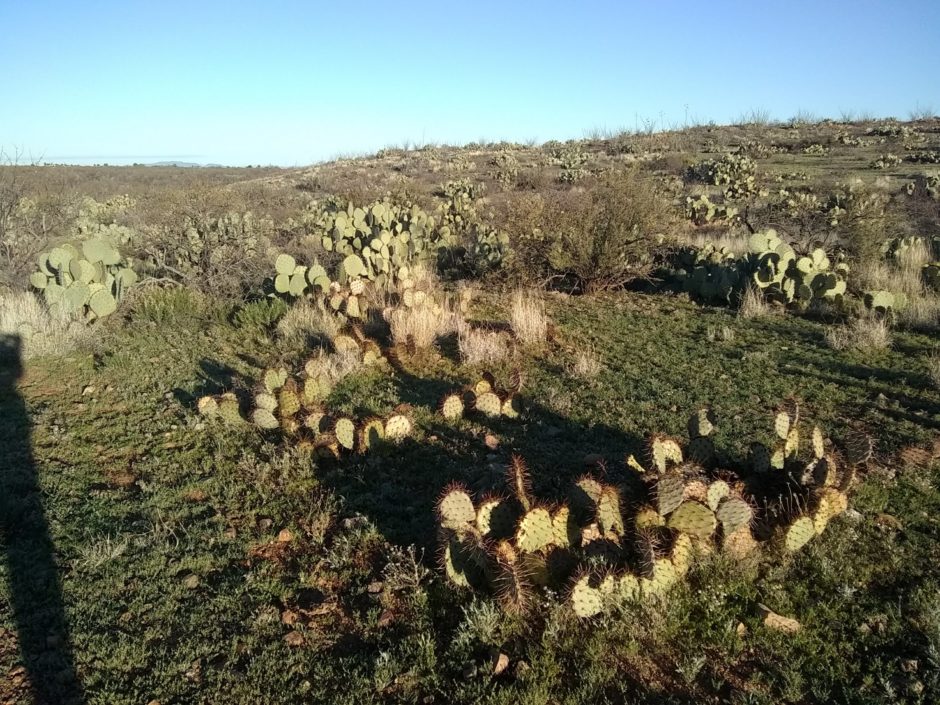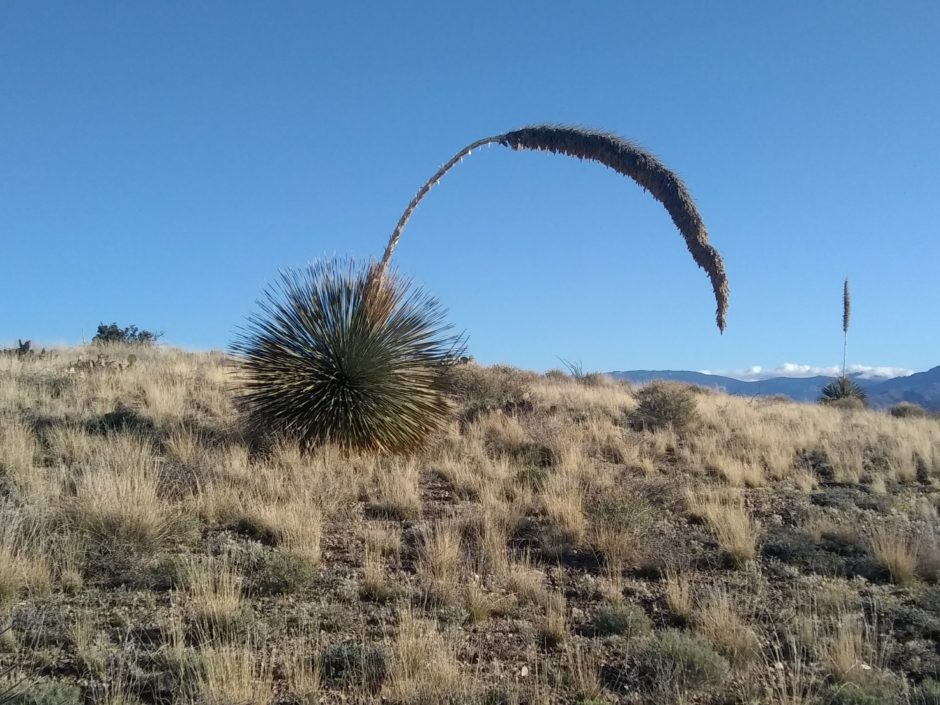 The Gabe Zimmerman Trailhead was named for a legislative aide killed in a mass shooting. The trailhead is very active this morning, with many cars parked and mountain bikers, trail runners, and day hikers nearby.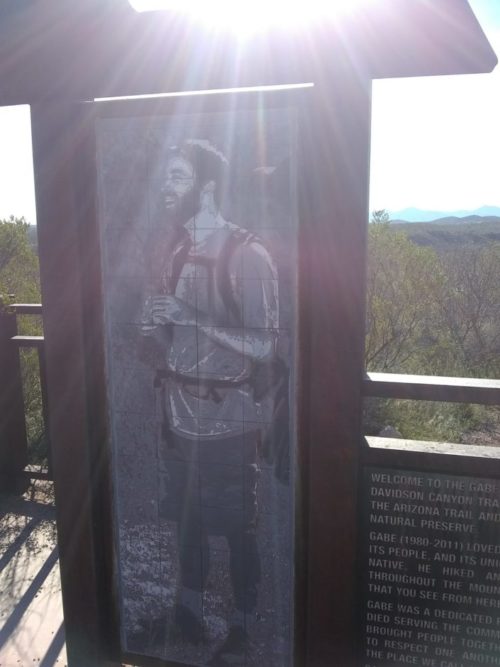 I start the 6 milo road-walk into the small town of Vail, on the outskirts of Tucson, to resupply. I get picked up after a milo by a trail angel who was returning hikers to the trailhead. She takes me to Safeway, and waits a half hour until I am done and returns me to the trailhead. This is her first year as trail angel, and she often hosts hikers in her home. (I do not include her name and photo because she is a young woman living alone– brave to be taking care of so many strangers.)
The first saguaro on this trip presents itself, and many more appear throughout the day.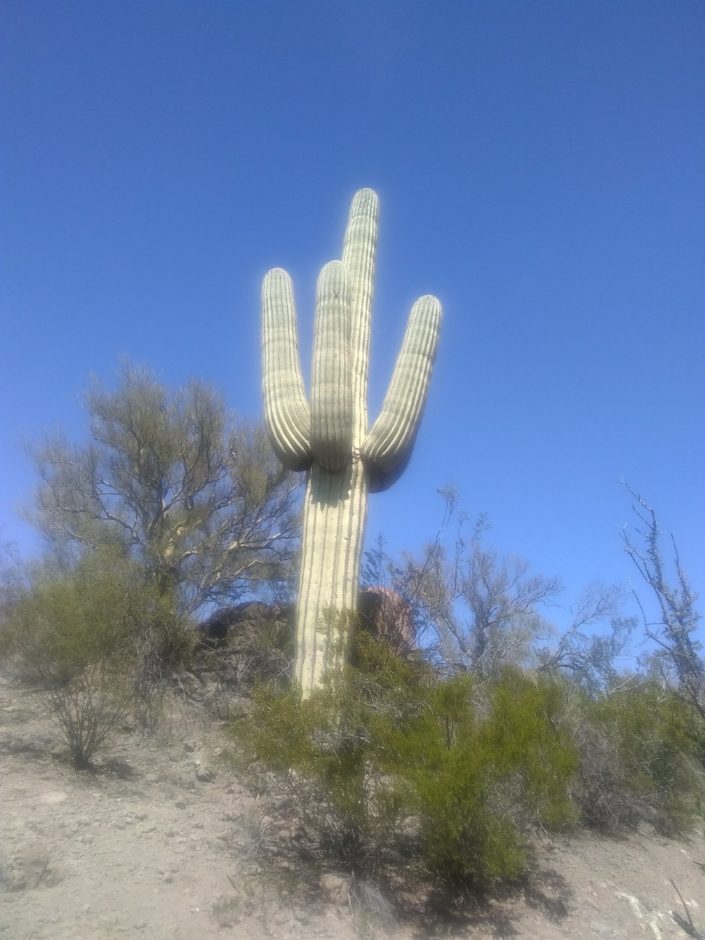 Colossal Cave Park is a private park offering cave tours. Several buildings on grounds were built by the CCC. I detour from the AZT a mile to check out the main building.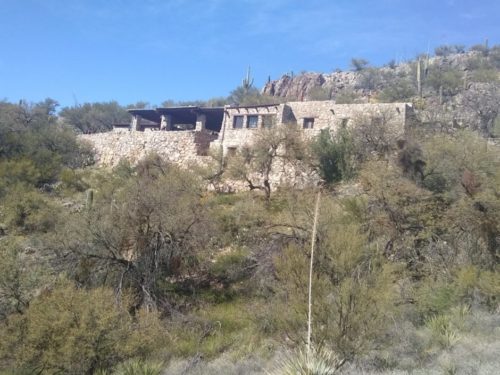 On the way up I meet "Two-Step° and "Rubiks", and up top meet Matt ((CT twice).. Several hikers mail a supply box here, which would have saved me a read-walk if I realized before. Snacks and charging station and views are a welcome break.
Several hikers camp just on the outskirts of Saguaro National Park. Since backcountry permits are required for camping, and camping is restricted to a couple of campgrounds, most hikers will traverse the park in one day.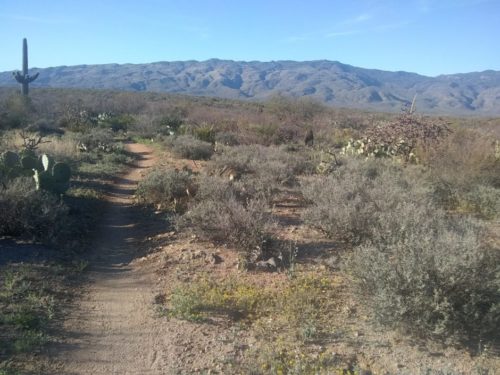 A huge climb on Mica Ridge is ahead tomorrow, over 5000 feet.