AZT 2020 Day 7, March 15, Sunday
Start just outside Saguaro National Park mile 126.2 (passage8mile13.6)
End mile 148.8 near Italian Trap Trailhead (passage9mile22.3)
Miles walked: 22.6
An early morning walk through a forest of stately spires is a good way to start the day.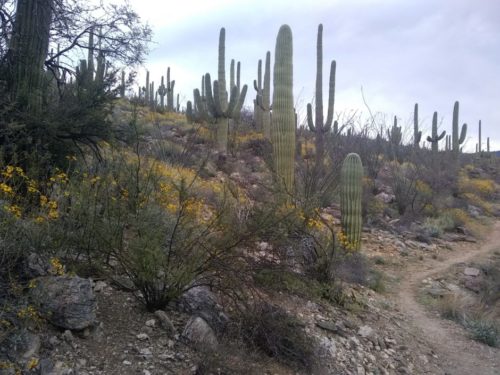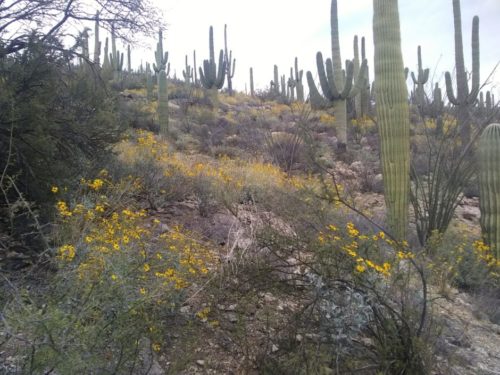 A long-dead saguaro gives clues to its internal structure.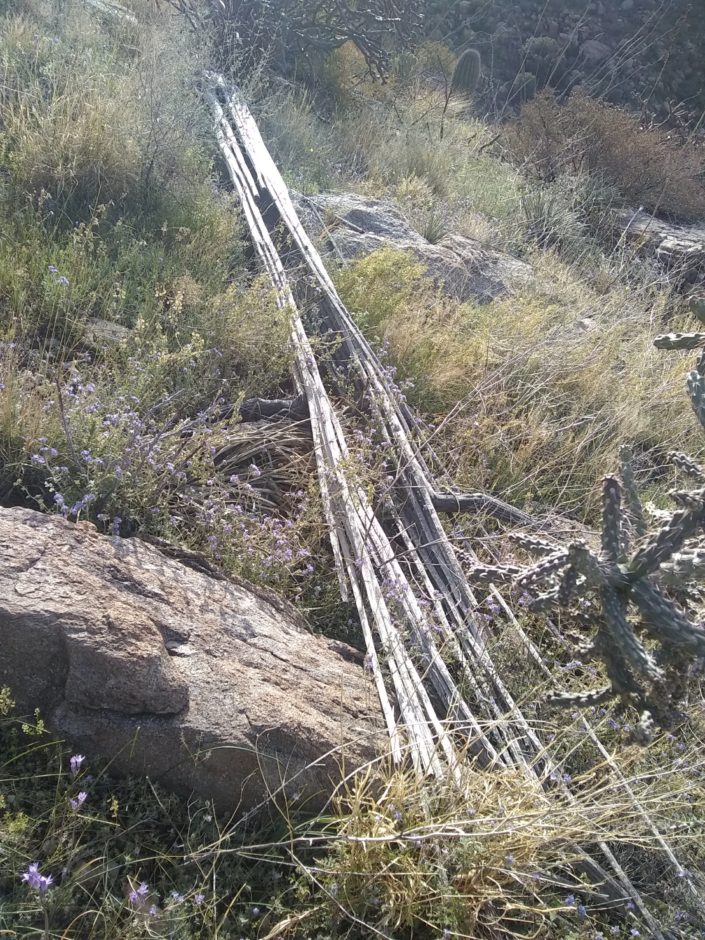 Soon begins the long steady climb up to Mica Mountain at 8666 feet, ascending into ponderosa forrest.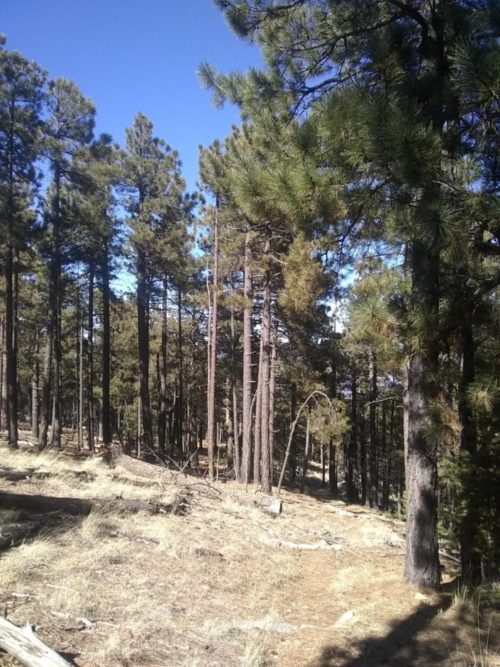 Just beyond the summit is one of the grandest panoramas I have ever beheld, which sadly my camera cannot capture, but my eyes can.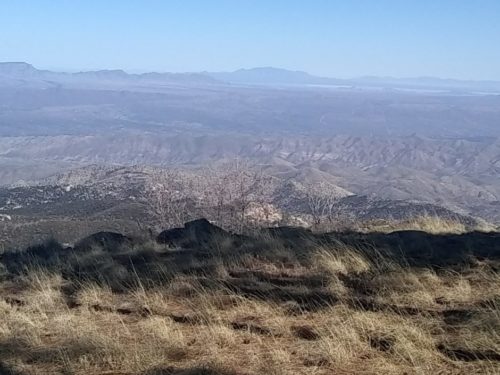 Out of the park, the trail descends to 4k elevation, rolling grassland. What a day of contrasting environs.
Finished audiobook Little Women, by Louisa May Alcott.