AZT 2020 Day 5, March 13, Friday
Start 1 mile past Kentucky Camp mile 77.7 (passage5mile4.7)
End mile 105 (passage7mile5.1)
Miles walked: 27.3
The sun shines for the first of several days, as the trail continues on rolling hills in grassland with scattered low trees and a few cactii.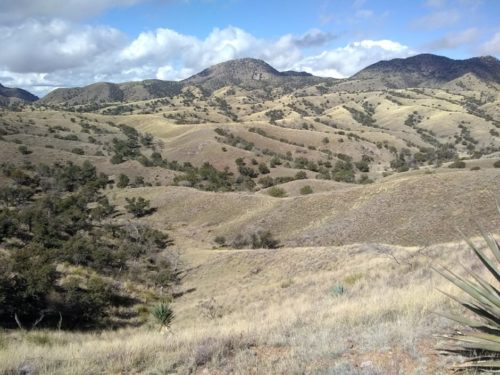 Further in the day the land seems to be more arid, with less grass, as the route gradually descends below 4k altitude.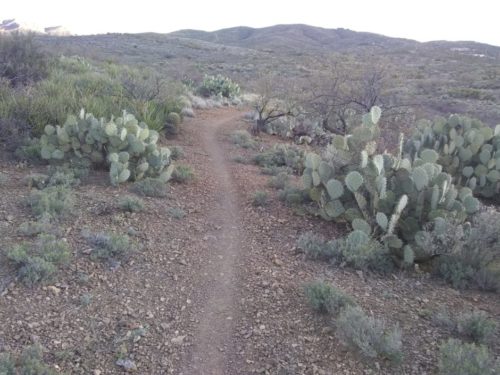 A woman on horseback is busy marking the route of an endurance race with survey ribbon.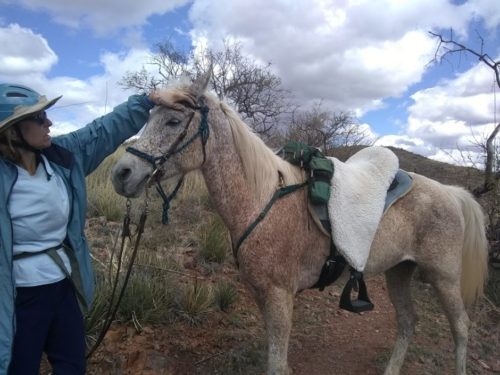 I meet no other thru-hikers today, but pass a couple of tents in the morning. A mountain-biker going the other direction reports several hikers, at least 6, not far ahead of me, so we may be going a similar pace.
Finished audiobook Wodehouse in the Strand, A Short Story Collection, by P.G. Wodehouse.