AZT 2020 Day 4, March 12, Thursday
Start 3 miles past town of Patagonia, mile 54.1 (passage4mile2.9)
End 1 mile past Kentucky Camp mile 77.7 (passage5mile4.7)
Miles walked: 23.6
The morning followed dirt road, and then one hour of trail in wilderness area, to climb 2k feet over a saddle. Intermittent light rain starts late morning.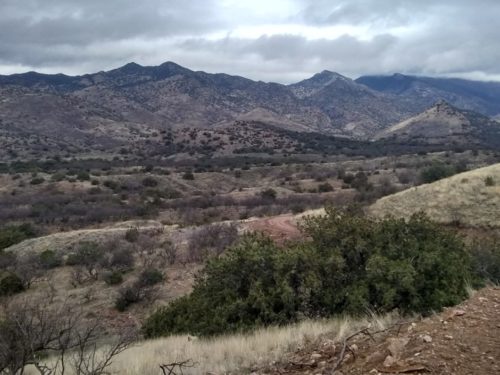 Down the other side the trail follows Bear Spring and Bear Spring creek. Several interpretive signs tell the story of a mining operation in 1904 that takes water from Bear Spring 8.5 miles in pipes past Kentucky Camp to hydro-mine for gold.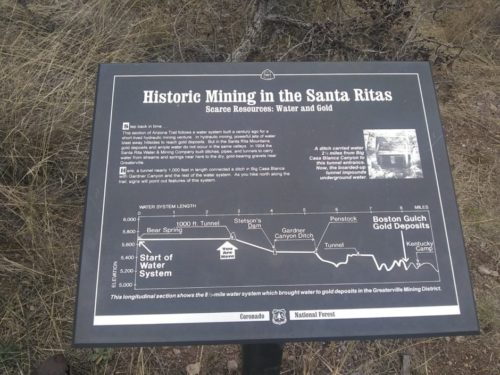 The trail goes along an old road bed, likely put in for the mine operations. That would be a lot of rock work for a hiking trail.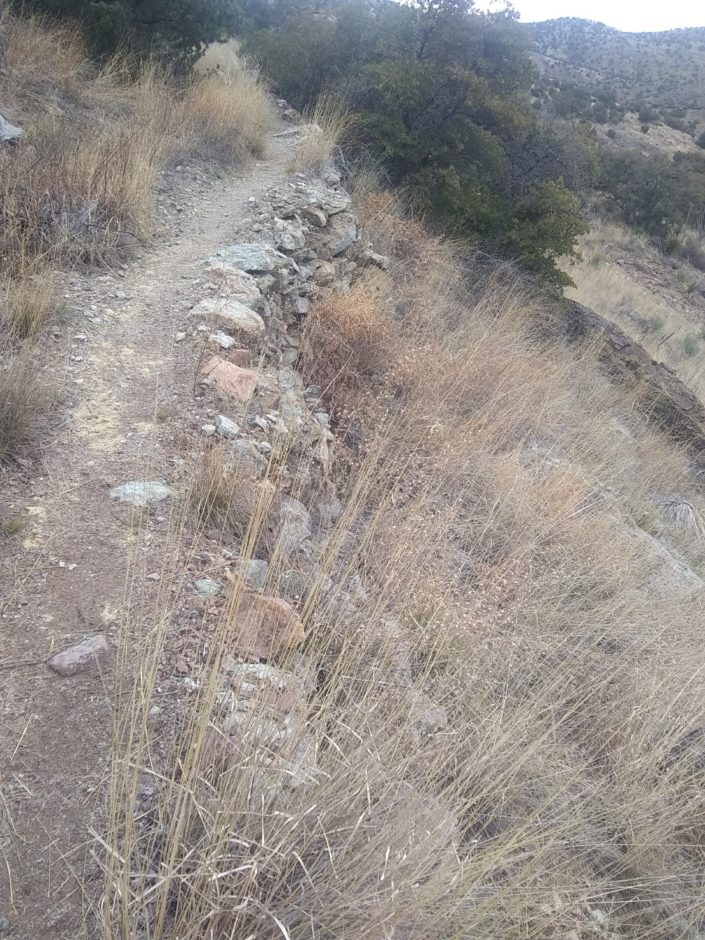 At Kentucky Camp several historic buildings are open for visitors, with displays and artifacts.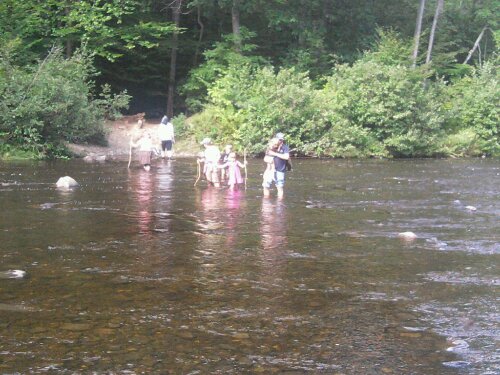 Past Kentucky Camp the rain starts in earnest, and I set up camp for shelter. Rain and wind continue through the night. I did not meet any hikers going my way at all today, but did pass one tent.