After climbing down from Lake Ann, the trail follows a river valley on good tread, part-way up the side of a ridge, since cabins and private land were in the bottom lands.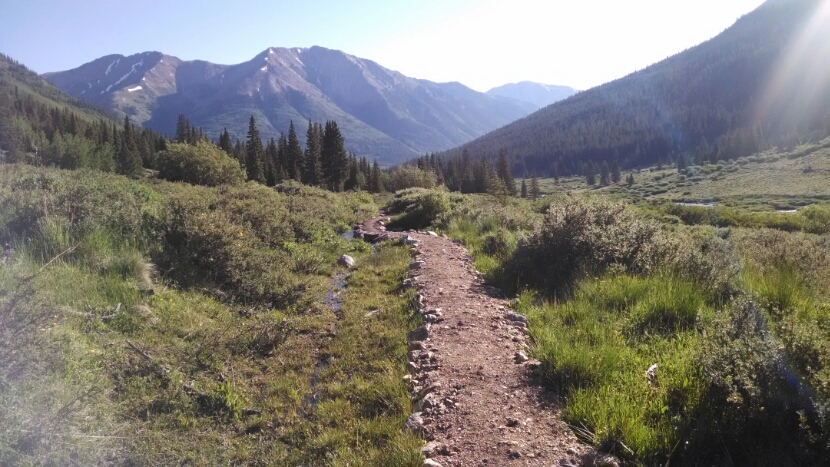 On this section, a stand of sagebrush is competing for space with aspens.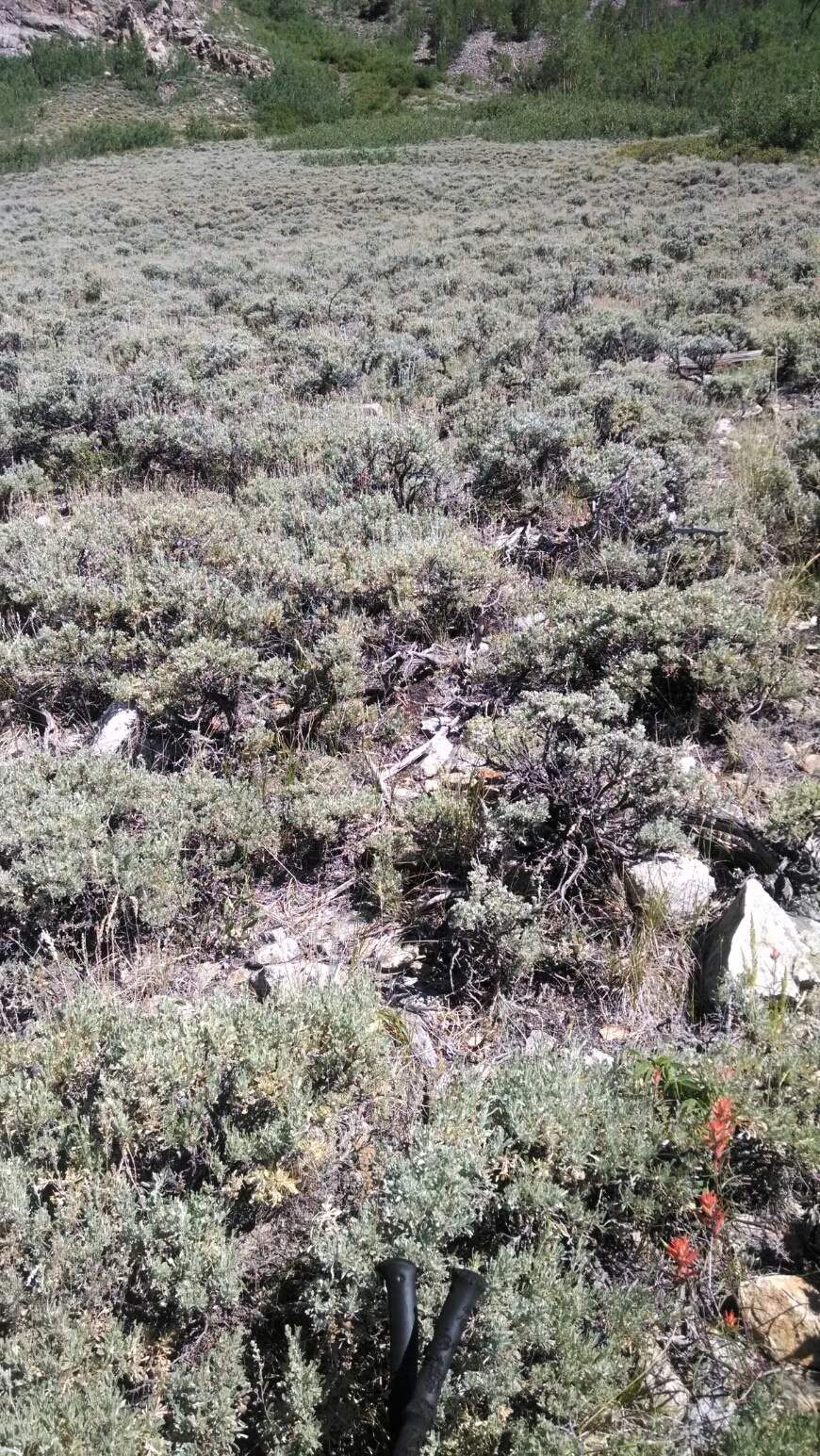 Now it is time to climb Hope Pass. My map shows 2500 feet climb, very steep.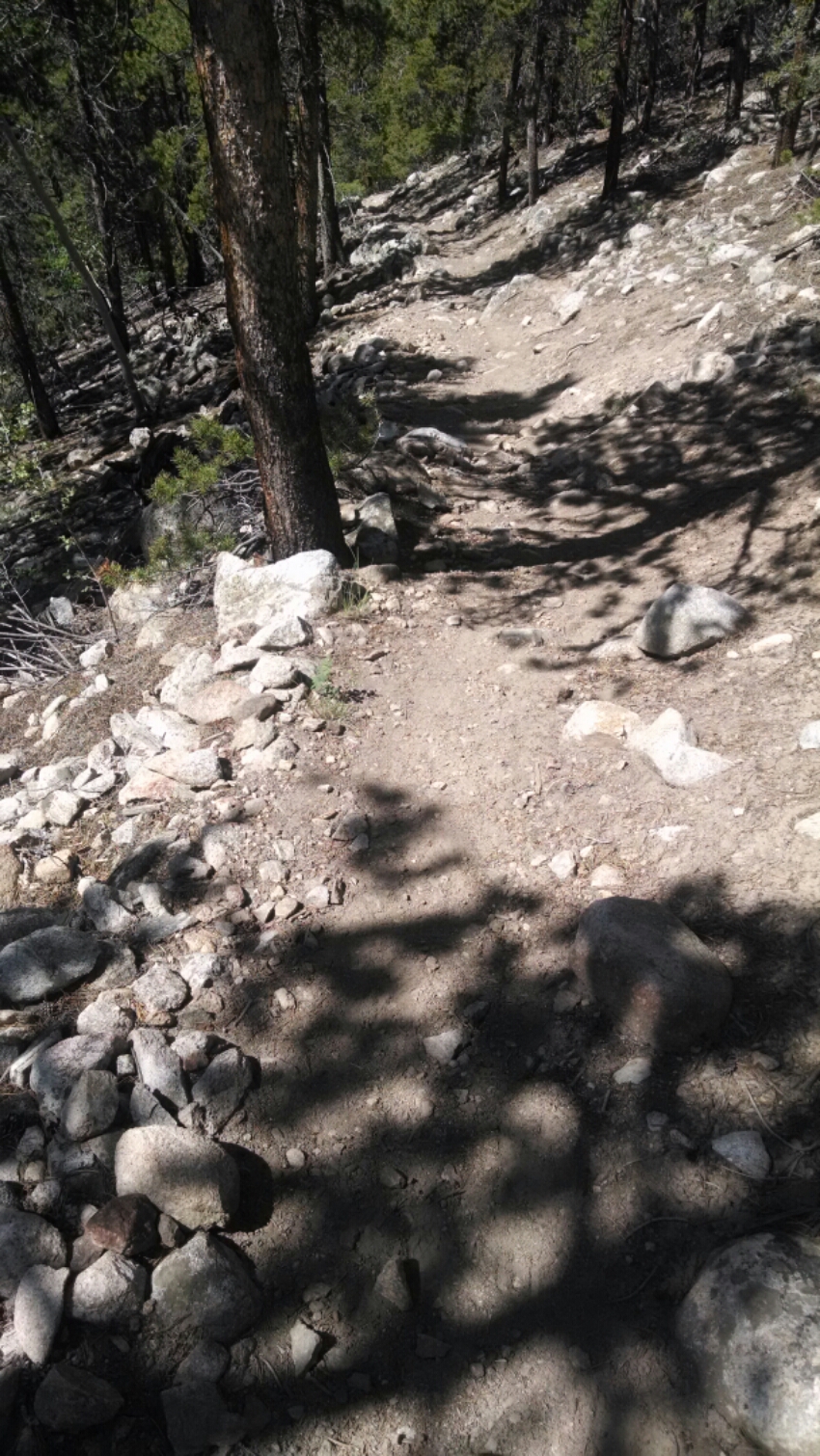 The map tells only part of the story. Extreme steep grade. No easy grade switchbacks as in recent days. Steep, really steep.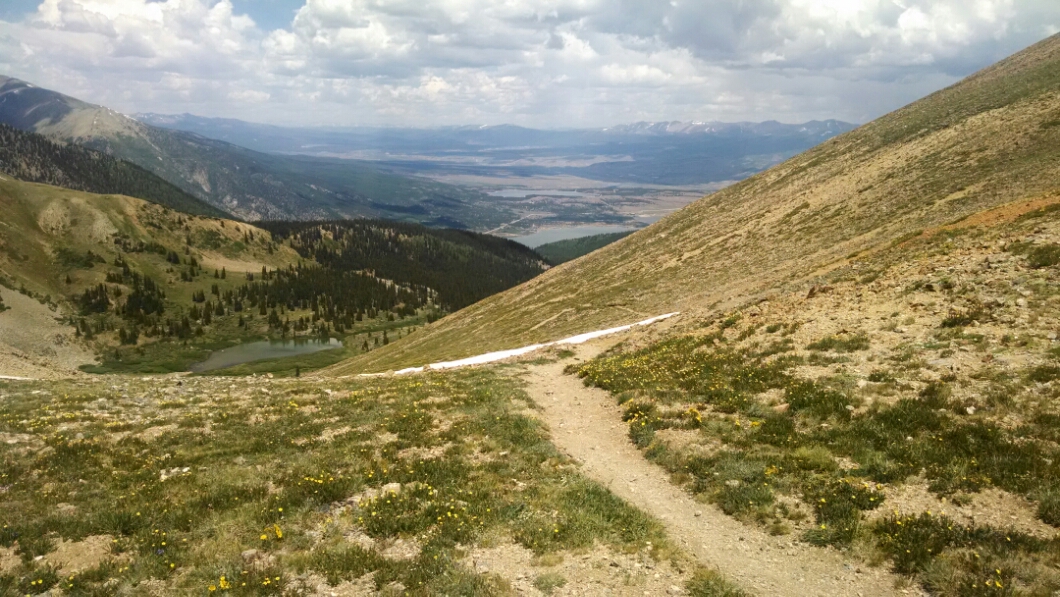 Finally the pass is climbed. One can see Twin Lakes in the distance. The rest of the day is downhill or flat.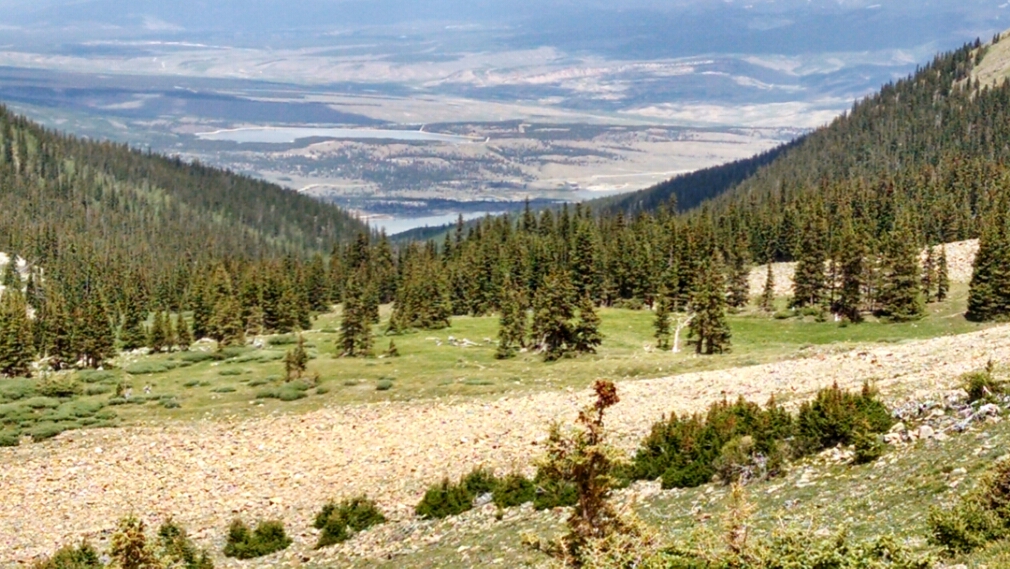 On my way down a church youth group is struggling on an equally brutal climb from the other side. see if you can make out despondent faces.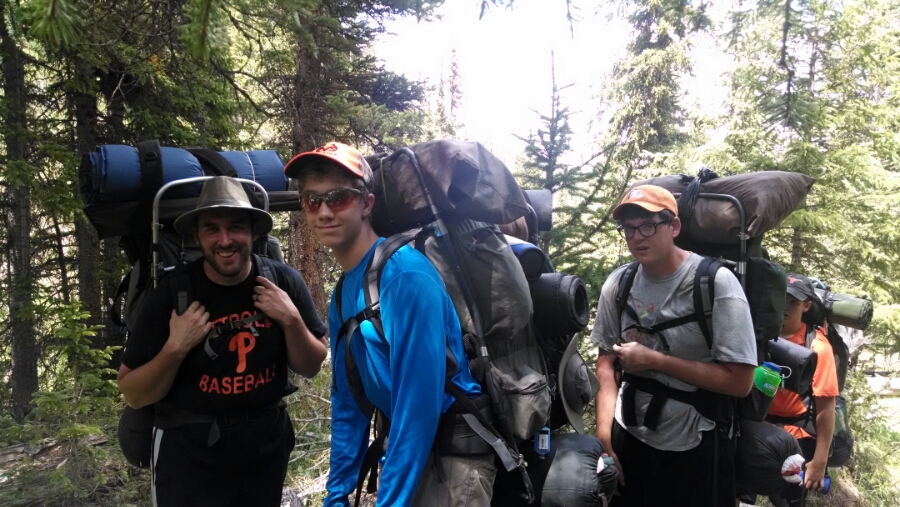 The stream the trail follows, inlet for Twin Lakes is full of water and roaring down the mountain.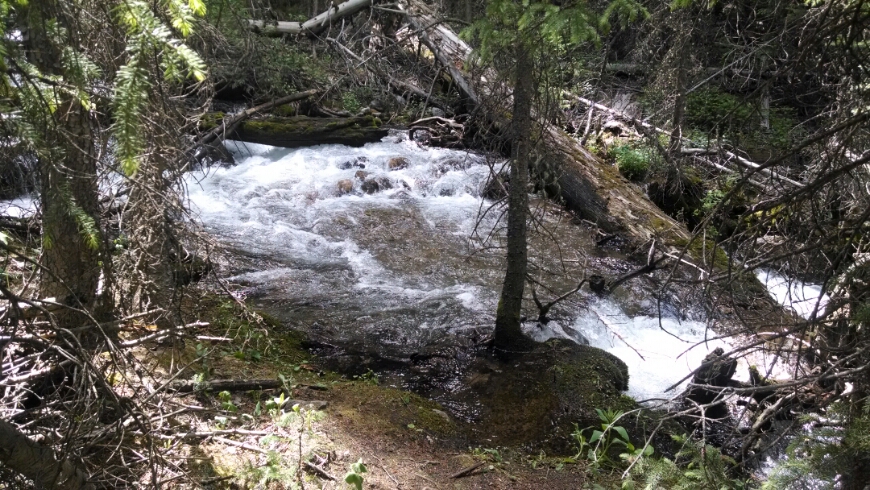 Down the mountain, one admires the first lake through the trees.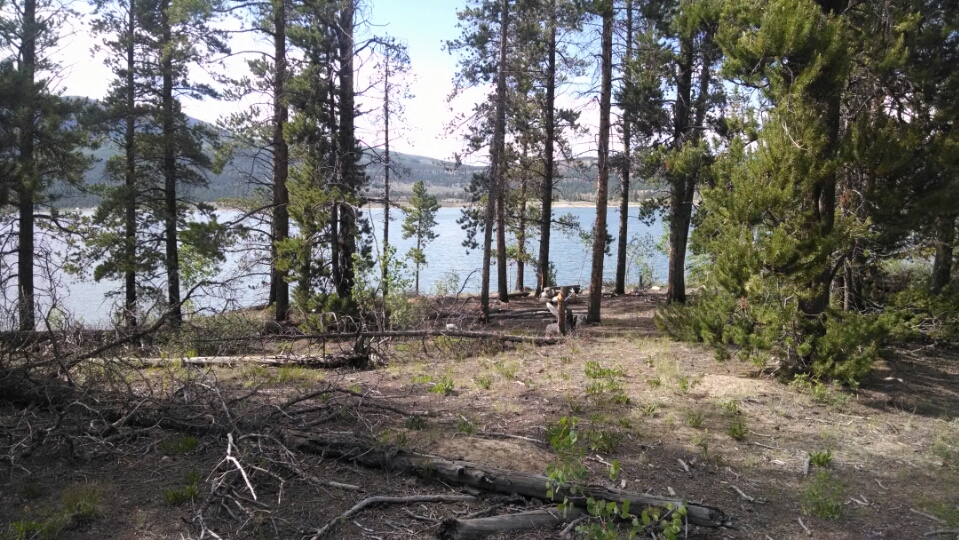 Here is the second lake, with sagebrush in the foreground.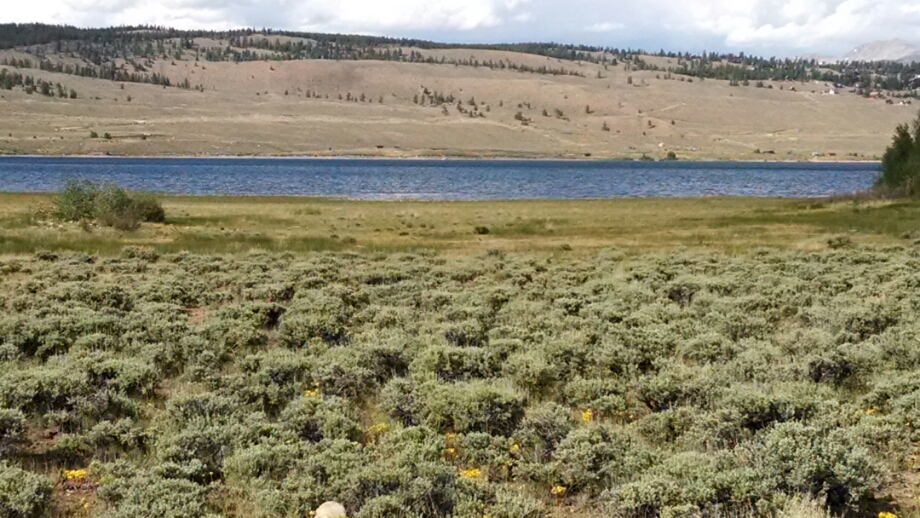 The path goes by a historical site, Interlaken, a former resort on the lake.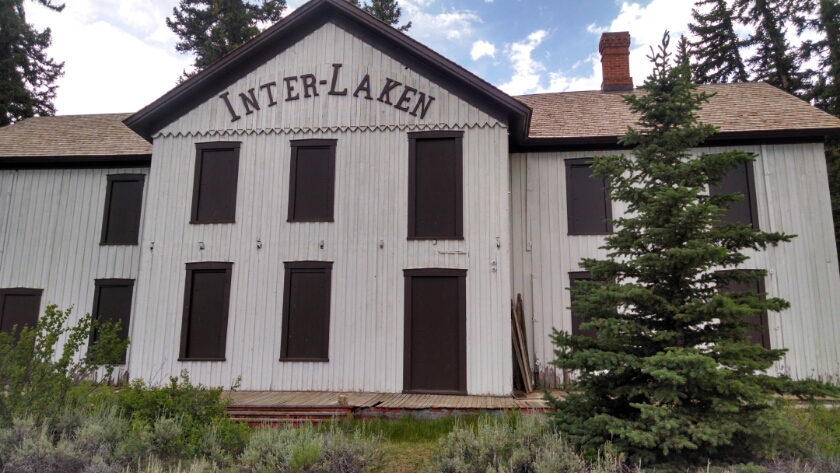 In the afternoon, of course, rain starts.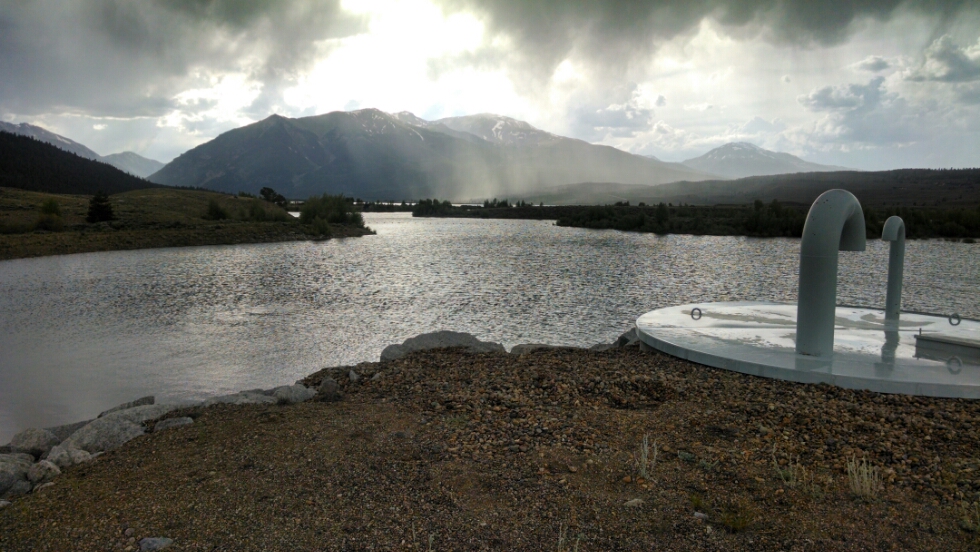 I had hoped to get around the lake early enough to run into town and get some needed supplies (and snacks) at the tiny general store at the town Twin Lakes, but alas time ran out. Hiking out of Twin Lakes on the bluffs above, my camp enjoys a good view of the water.
Day 21, 7/8/2014, Tuesday
Start 22-175WT, down from Lake Ann, mile ???, elevation 11808
End near 23-165XX, with a view of Twin Lakes, mile 1152, elevation 9403