My campsite, just beyond Lake View Campground, offers a morning view peering through the trees.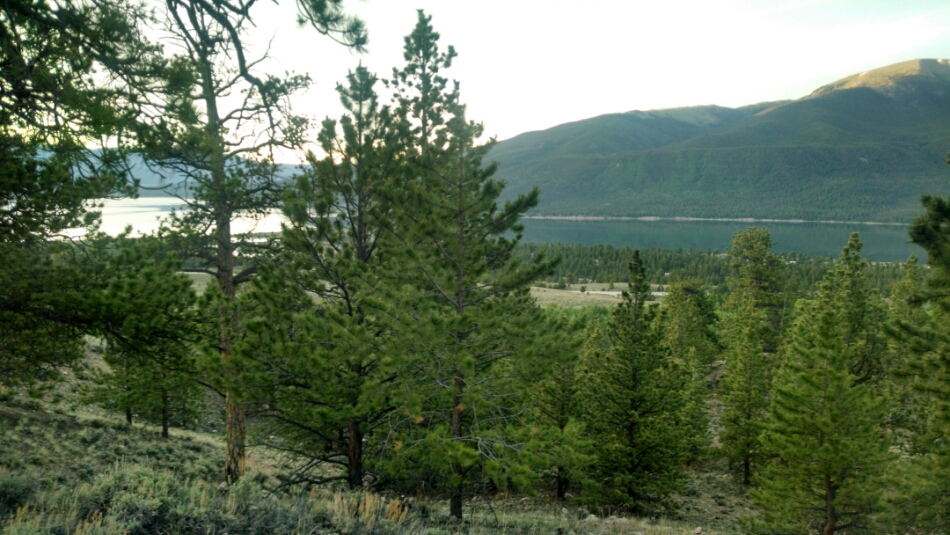 The trail climbs and winds to the approach trail for Mount Elbert, a 14k peak. The CDT does not climb the summit.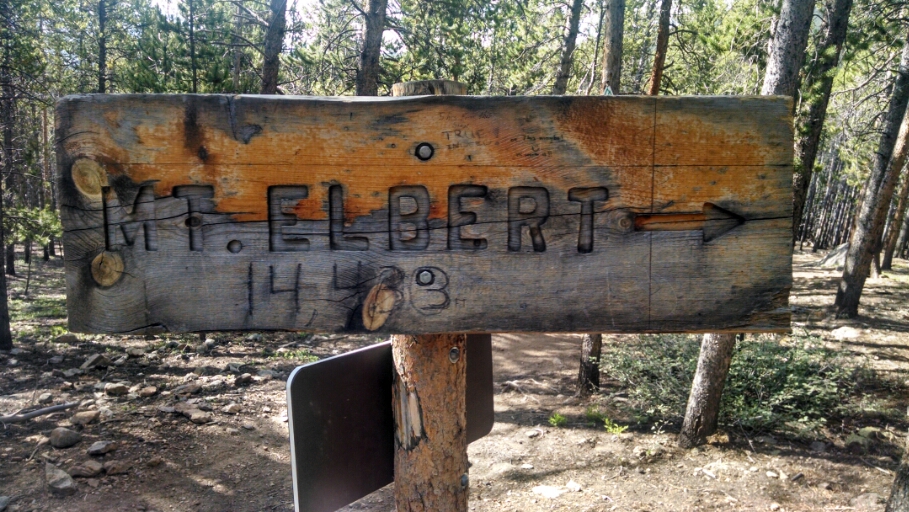 Some CT hikers who arrive at the approach trail just as I do try to convince my to try for the summit, and "bag a 14k". Well, that would be a problem. Bag a 14k, and my obsessive personality will want to do more 14ks. And where would that lead? To entirely too much climbing up steep steep trails, that's where.
Many people do take the challenge. I see people carrying totally nothing. A trail runner carries a small water bottle wrapped with a thin windbreaker in one hand. I see a young backpacker carrying a full pack, complete with a paperback book tucked in a side pocket. And earrings– you do not often notice earrings for an ascent.
The trail goes around to intersect the summit trail for Mount Massive– great name, that, for another 14k peak just a few feet shorter than Elbert. Several groups of backpackers, often lead by a commercial expedition service, are on the trail today.
The trail is forested with few views most of the day. This does not bother me as much as the other day. Why? One subtle difference is that the forest is more open, with more average space between trees. And the trees are taller, with a more open understory.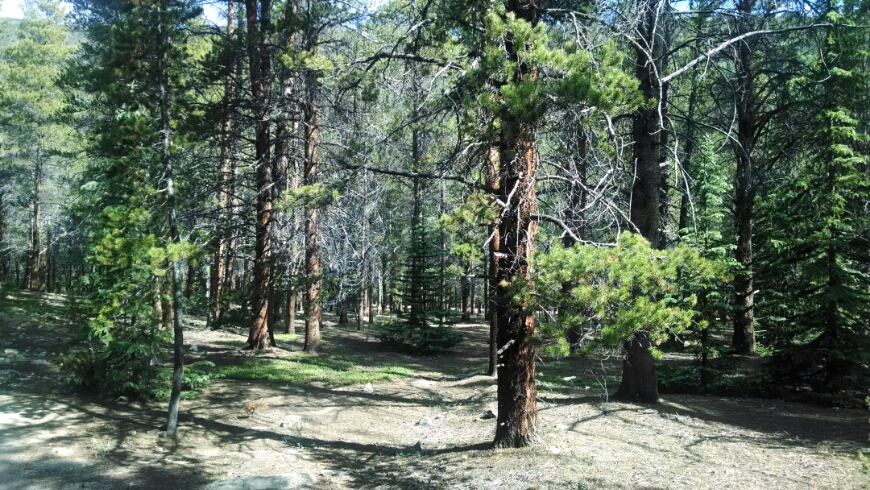 Several CT (Colorado Trail) hikers are coming the other way, starting at Denver and expecting to end in Durango. At this point they are just a few days on the trail, with start-up problems as I invariably have a few days into beginning a long hike.
kayak (AT2011) and Beth are from Ohio.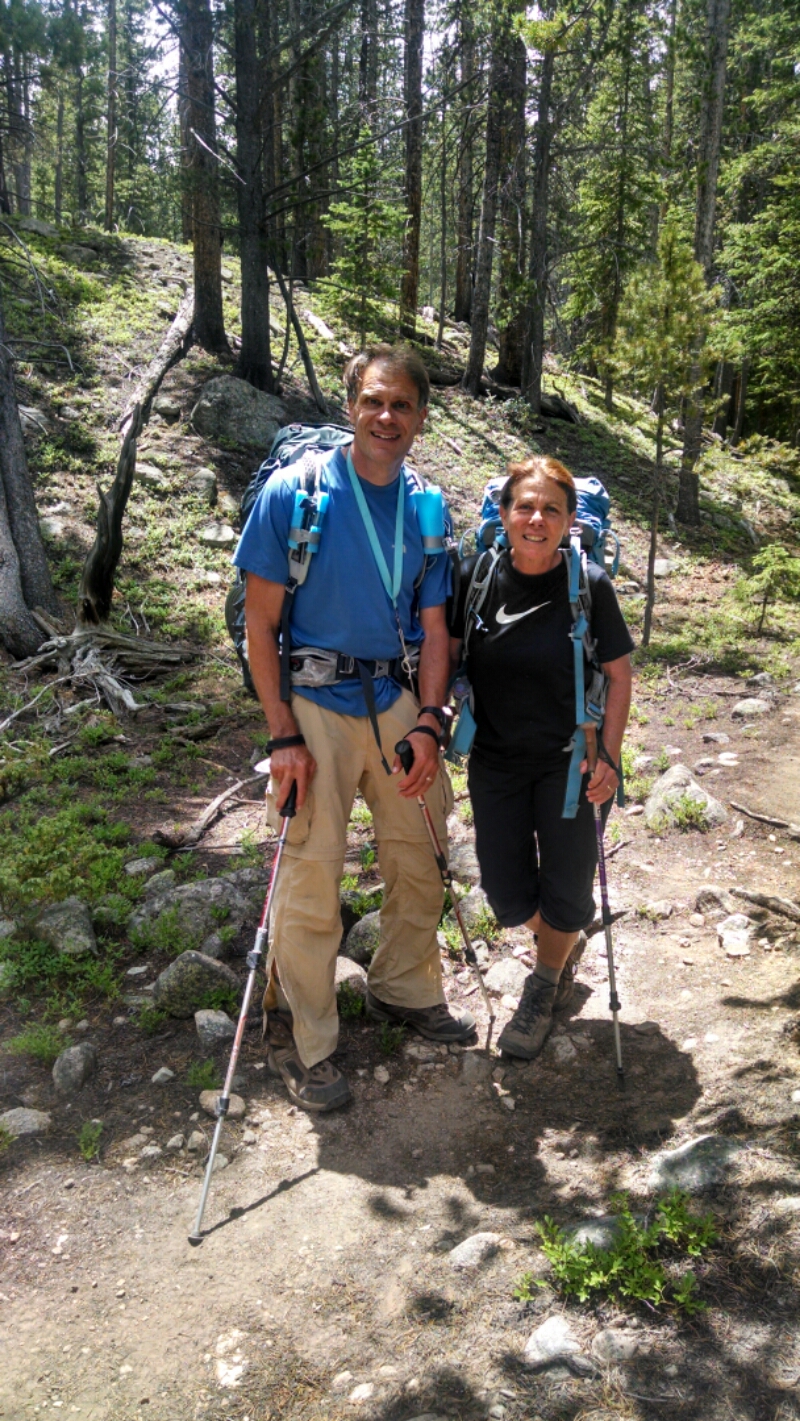 When I mentioned I had a family member going to a small school in their state, we compare notes: they have parents and a niece and nephew that went to that same school. Small world.
CT hikers ask me about the trail option ahead of them, and I tell my experience with the higher path.
Here is a view of Mount Massive.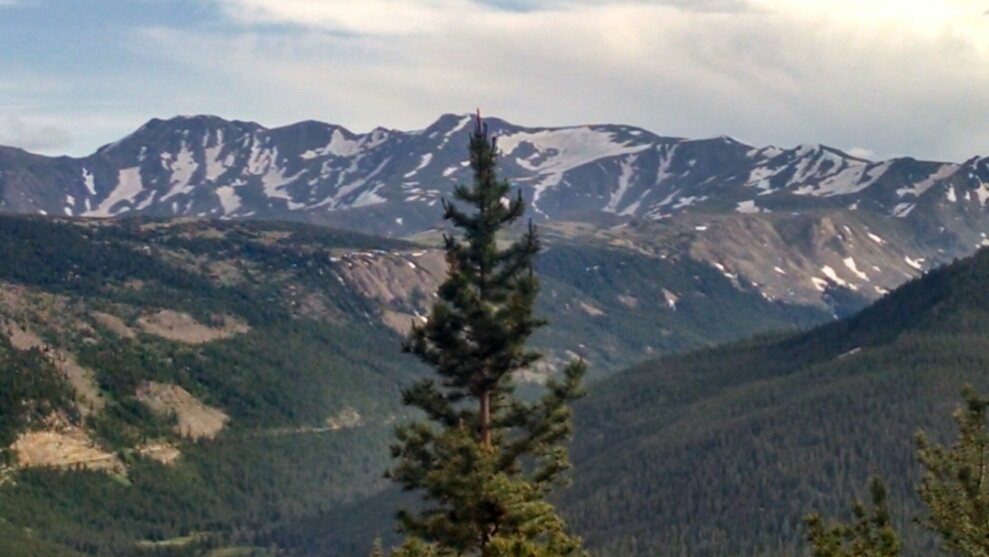 Late in the day the trail enters Holy Cross Wilderness,and starts with a steep 1500 foot climb that is hard somehow to summon energy for. After gaining the saddle, one experiences truly wild country. Here is the first lake.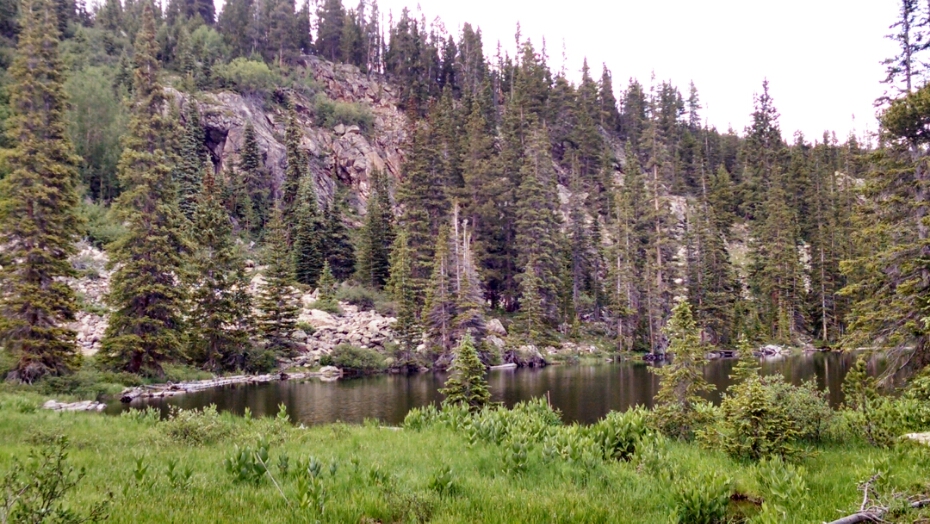 If this second pond does not have a moose munching on vegetation at dusk, they should really get one.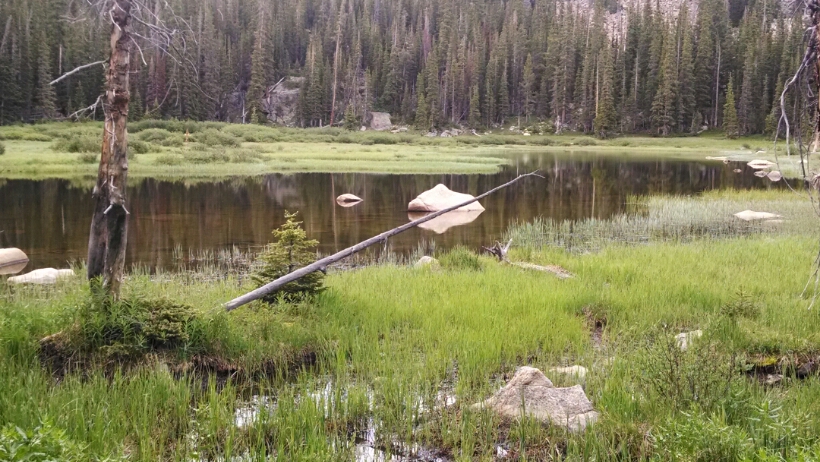 Since not much exciting happened today', here is a flower.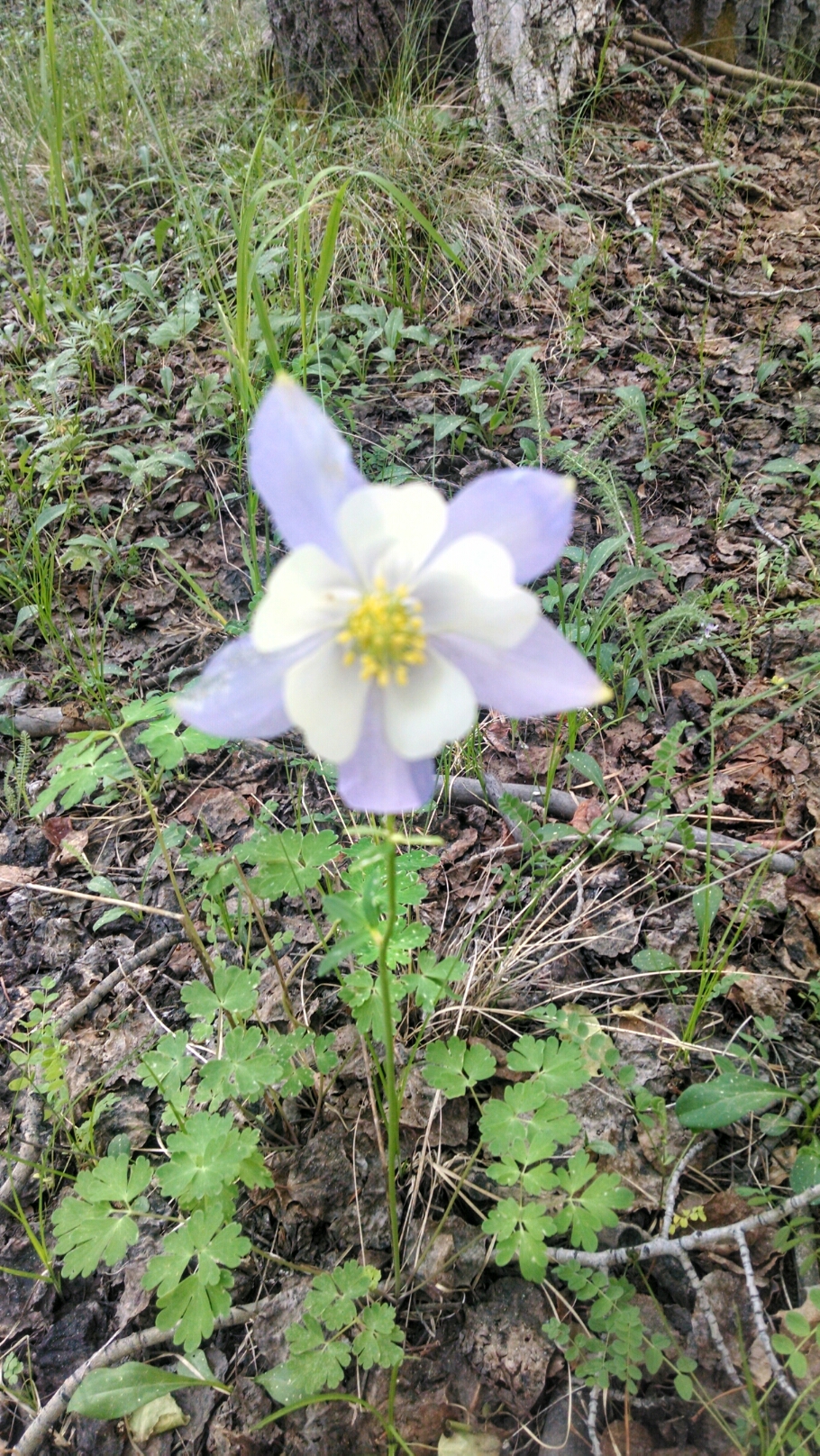 Day 22, 7/9/2014, Wednesday
Start near 23-165XX, with a view of Twin Lakes, mile 1152, elevation 9403
End 25-030XX (near trail crossing in Holy Cross Wilderness) mile 1175, elevation 11126