Day 28, Tuesday July 14, 2015
Start 18-055XX, mile 1916.3
End 19-033WT, mile 1937.4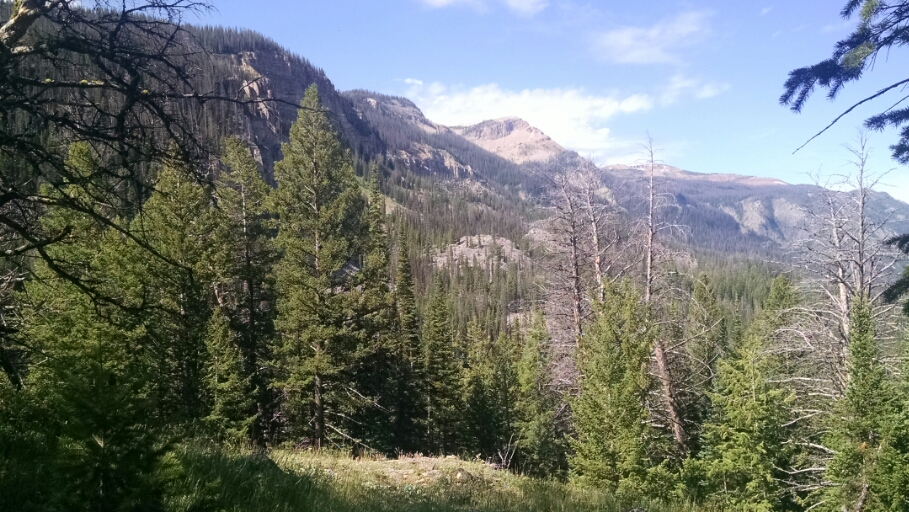 The path continued to be heavily stressed by horses until mid-morning, where the trail split and the horses went right and I went left. The path stayed defined and easy to follow.
The mountains here are capped with rocky bluffs. The trail sometimes goes through the exposed rock cliffs, which appear to be limestone, heavily fractured into rectangular pieces.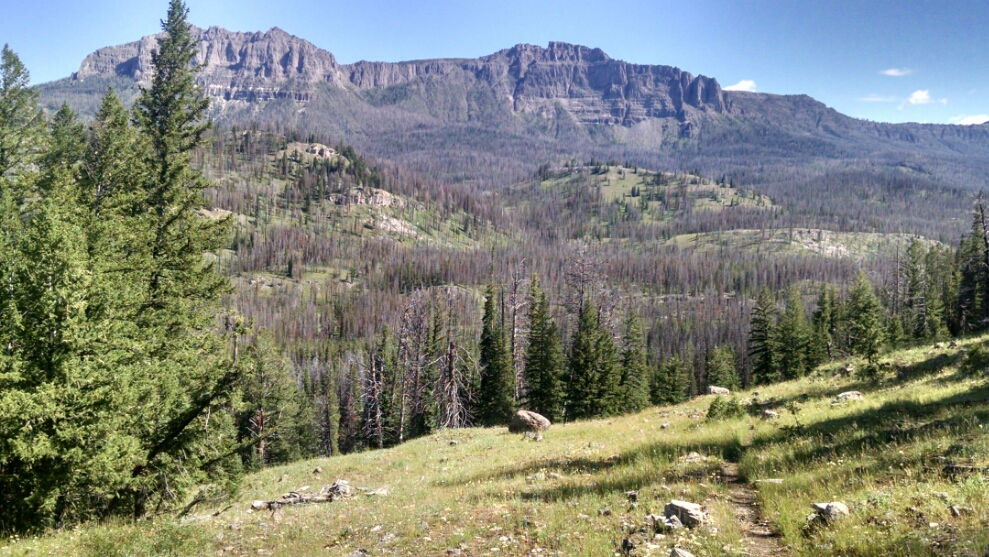 Crossing the Buffalo River.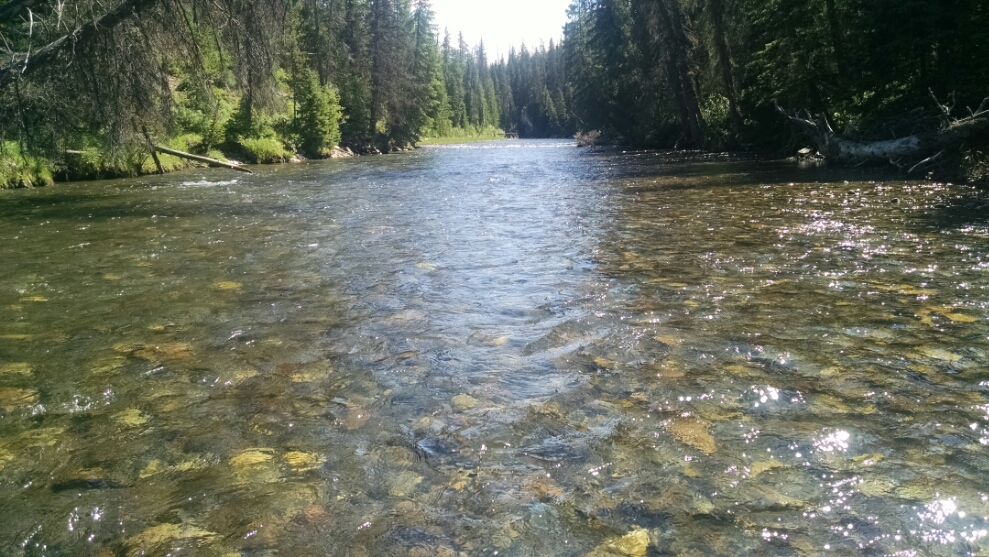 The trail alternates between meadow and forest, with good views of rocky bluffs all day.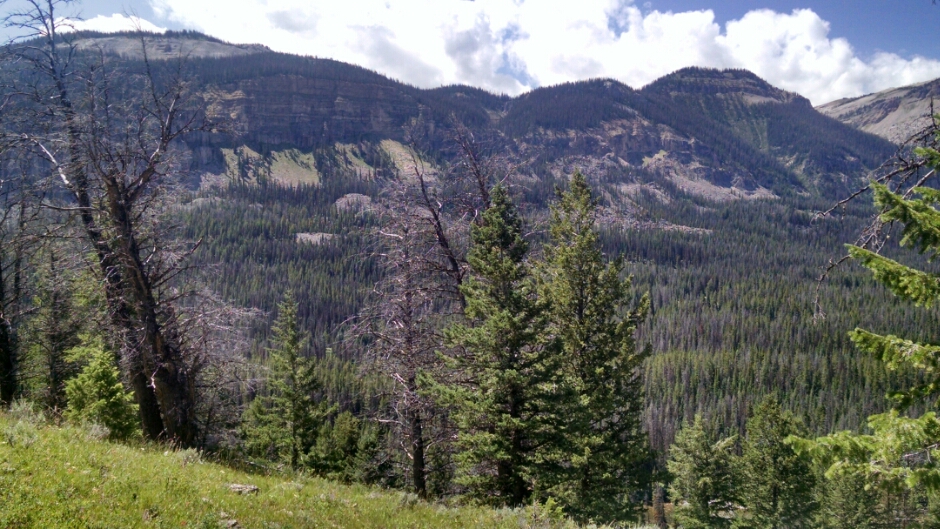 The path stayed out of wet boggy spots, for the most part.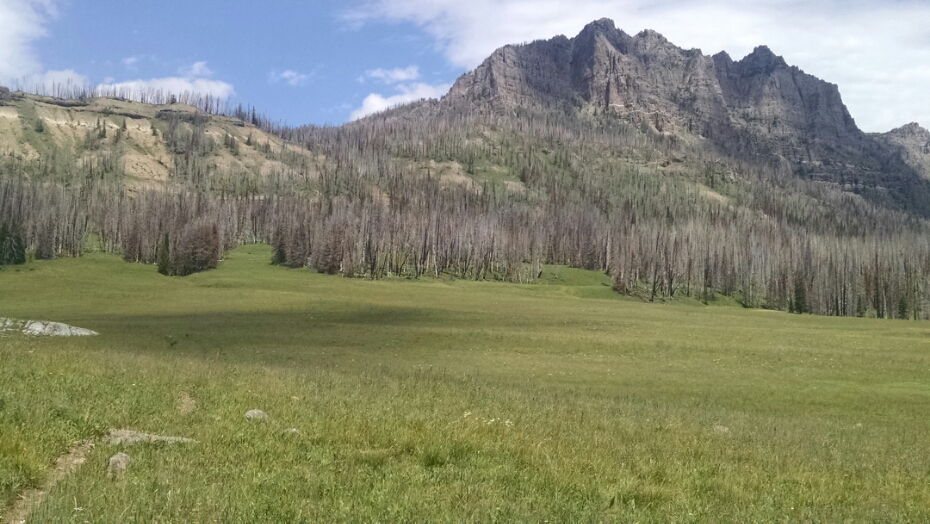 For several hours I pass through an old burn.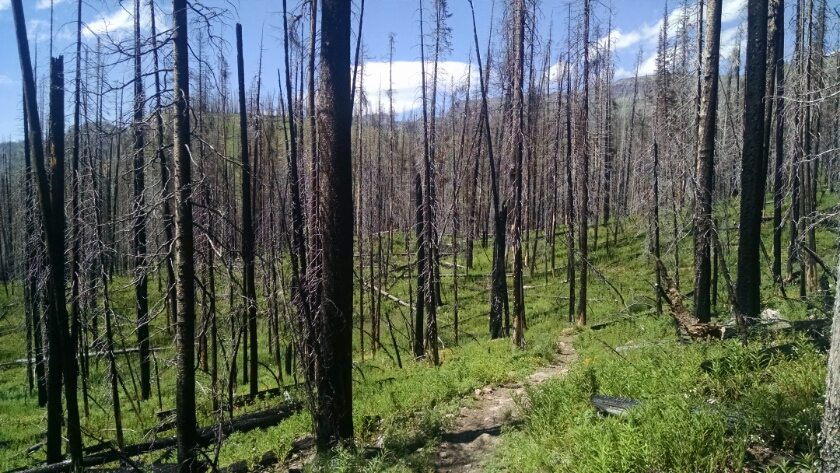 Later, a forest service cabin comes into viewe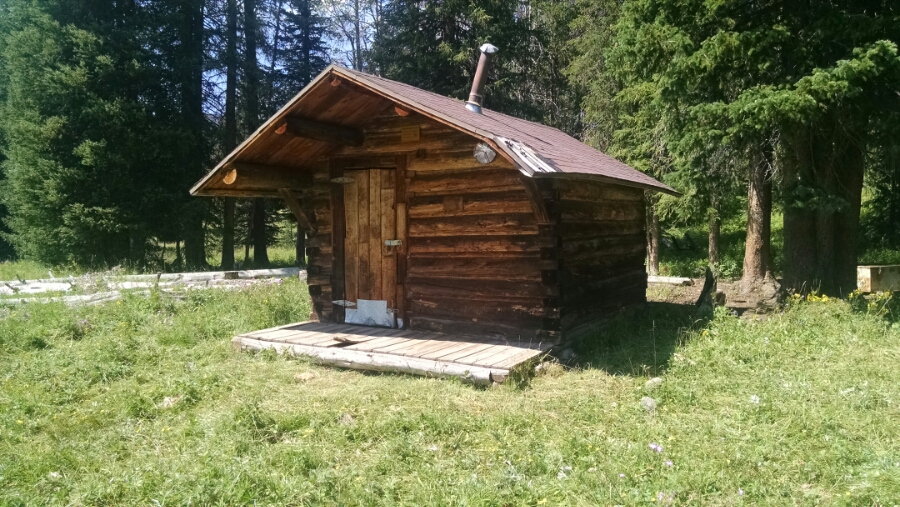 I find a campsite often used by trail riders. A deer comes close, not afraid of humans here.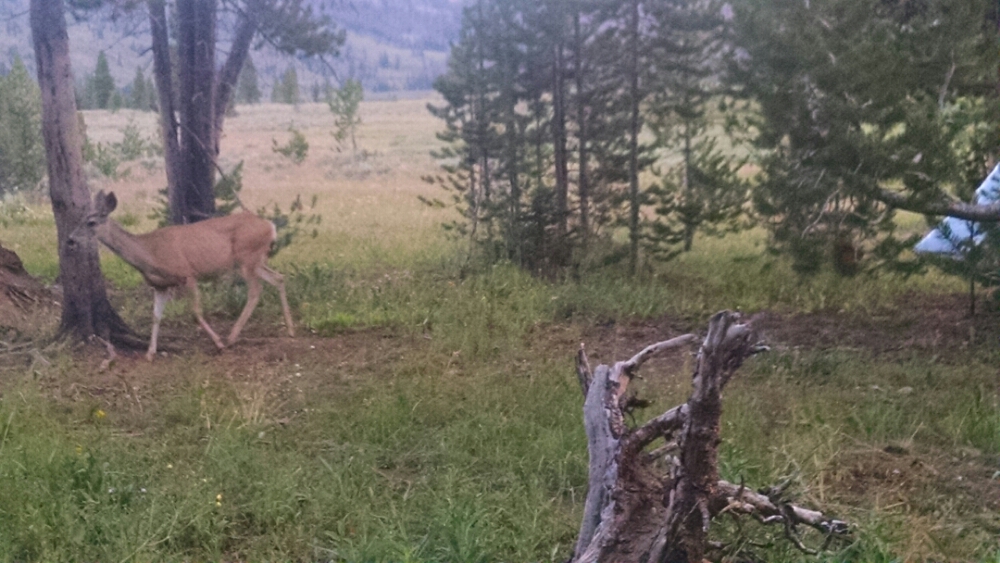 Rain falls a couple of times at night.
This is one of those days when no other human was in sight.