Day 29, Wednesday July 15, 2015
Start 19-033WT, mile 1937.4
End 19-233AP just outside of park near Fox Park, mile 1957.4
The path shows the passing of horses. In places horses have been allowed to make parallel tracks.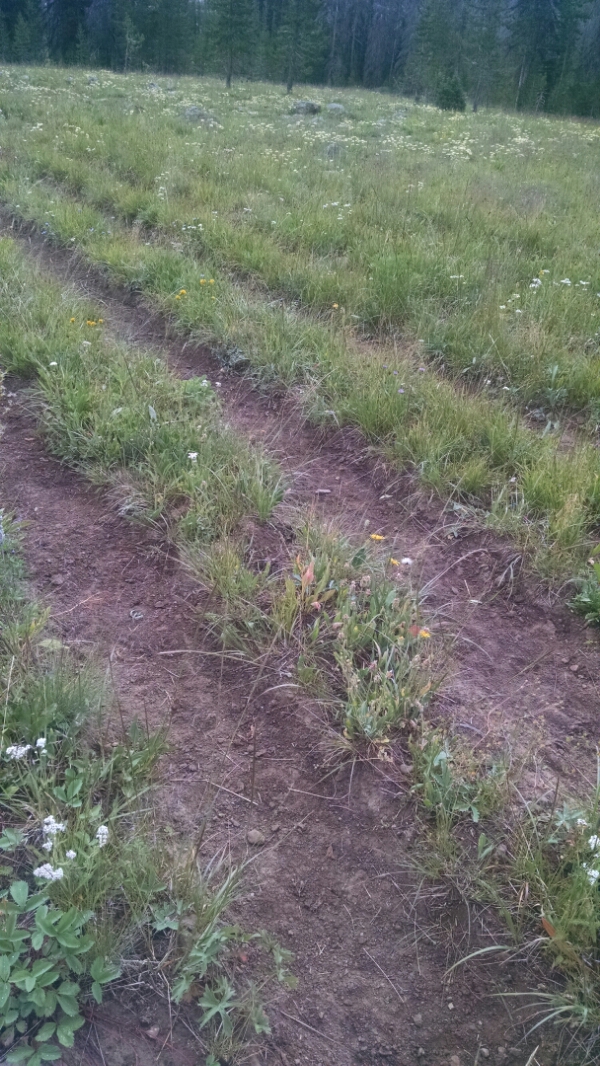 The most tracks side by side is 10, a world record. Let me know if you find more.
Curious items were loft at a stream crossing.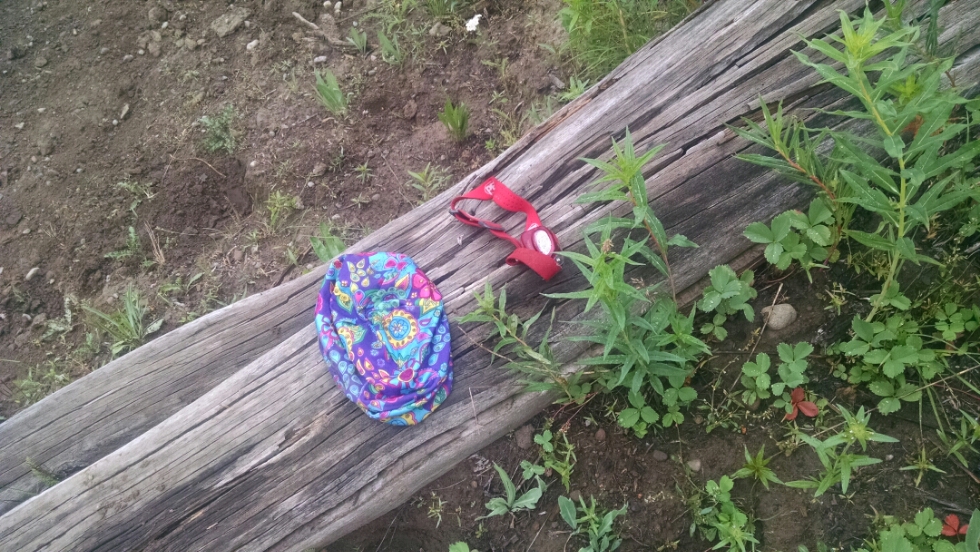 Two guys came b' on horses and we chatted.
The older gentleman is from South Pass City, and asked how I enjoyed the history.
Soon rain starts, and continues for a couple of hours.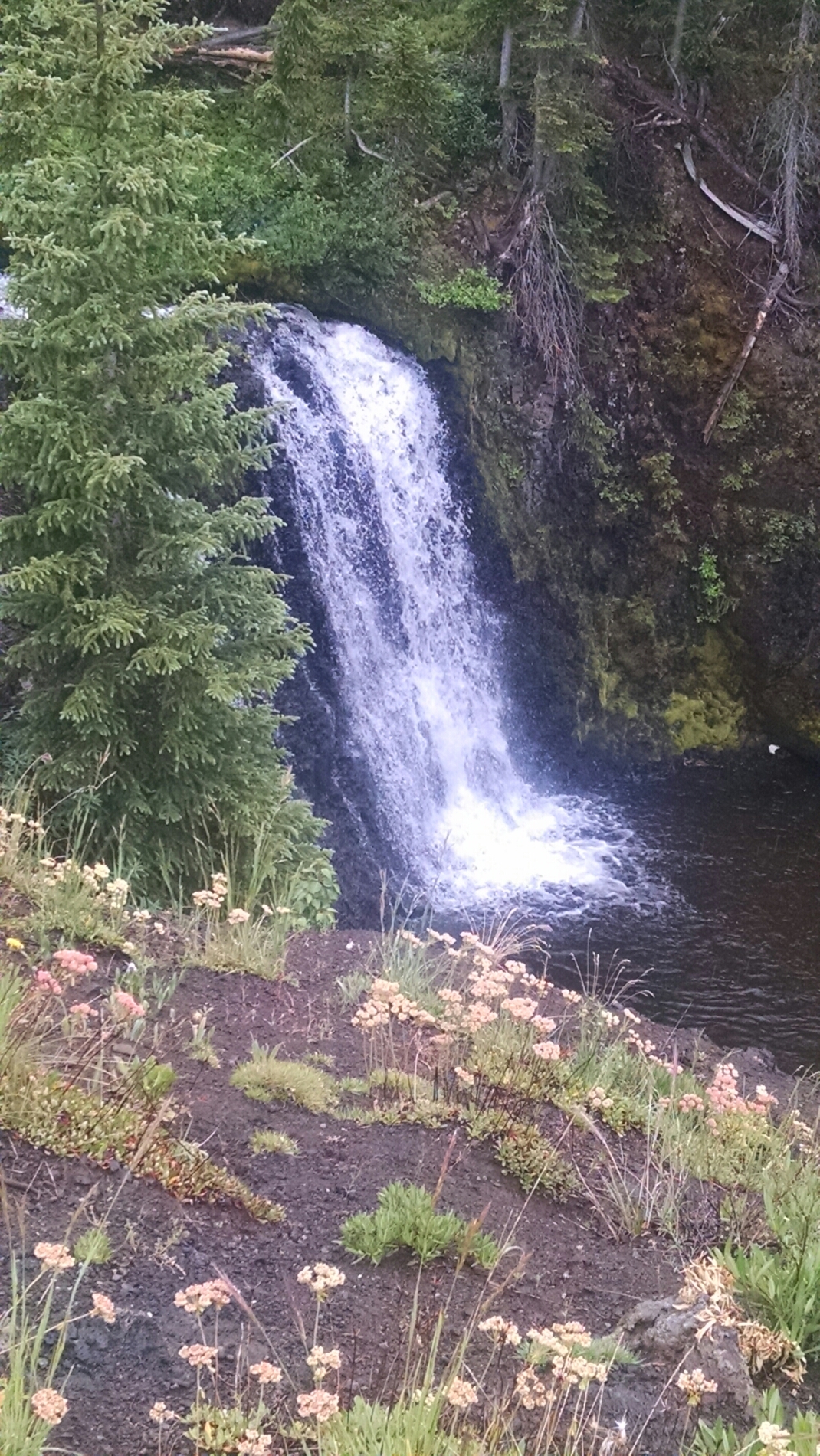 The trail climbs a big ascent, almost 2k elevation gain to 10k.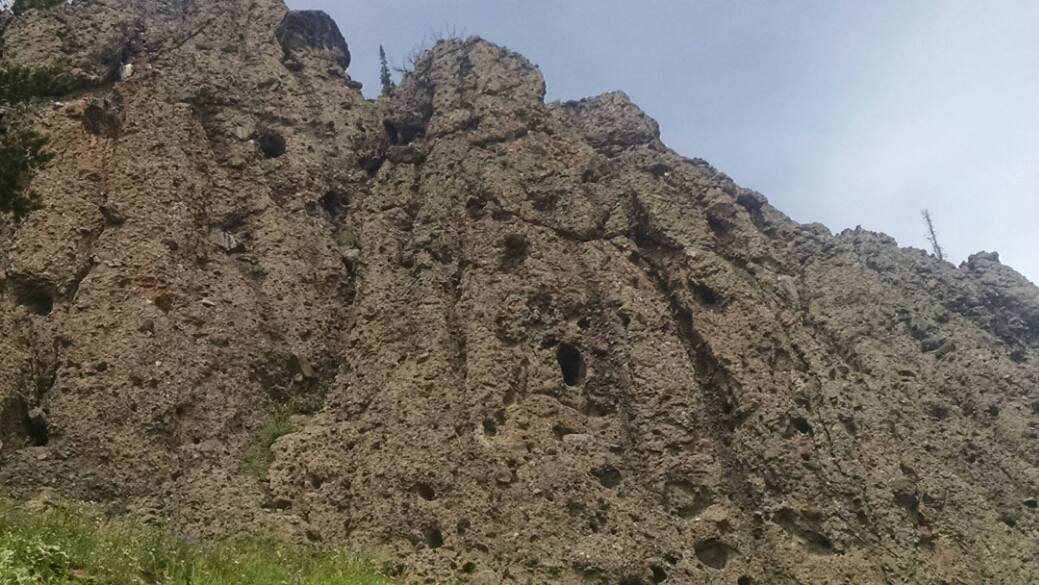 This will be the last time on this trip to reach this elevation.
Up at elevation the ridge broadens to wide grassy area.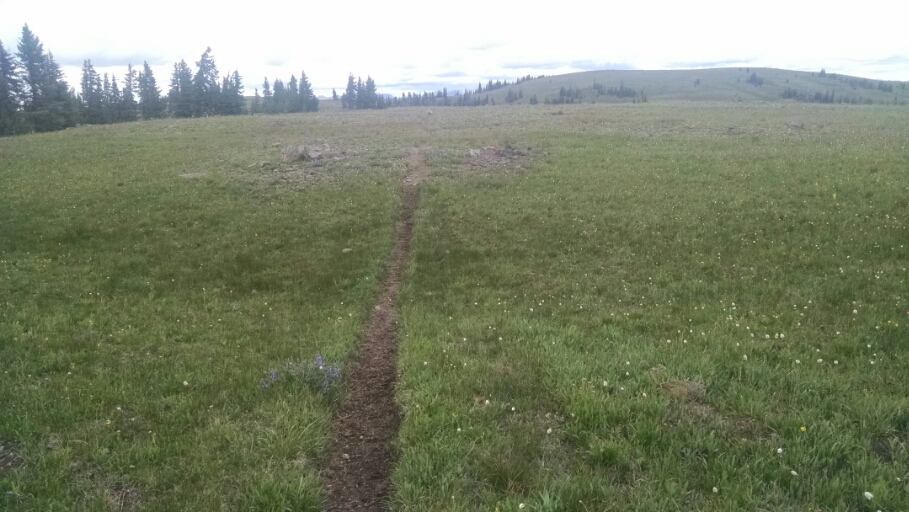 On the way down I meet Matt, a tthru-hiker in a complicated flip who thinks he may be about in front of this years hikers.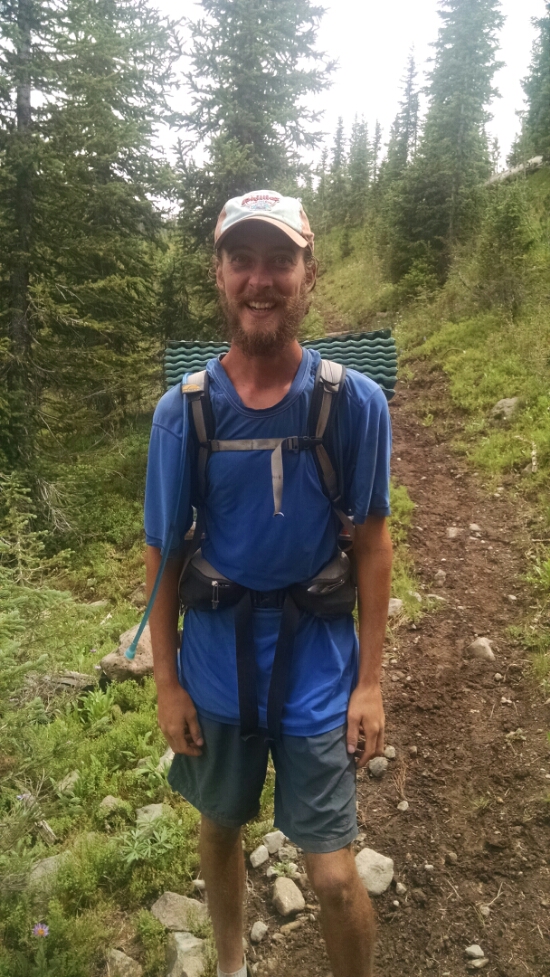 He mentioned several hikers I should have run into recently. We might have missed each other at towns.
I meet a group of horses (and mule) hanging out on the trail.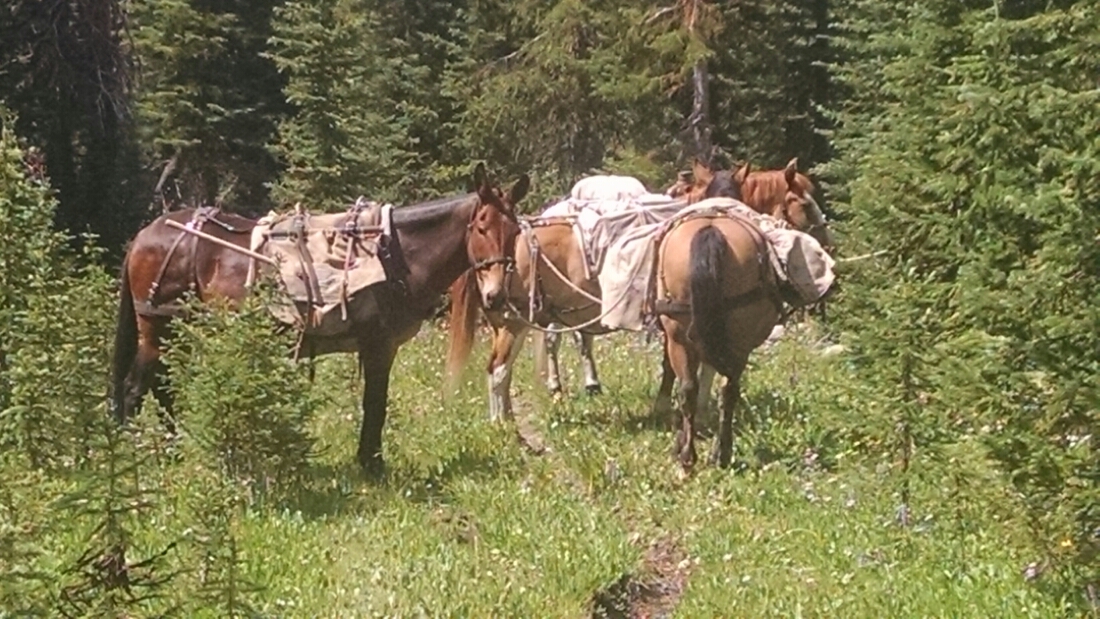 They belong to forest rangers working a cross-cut saw.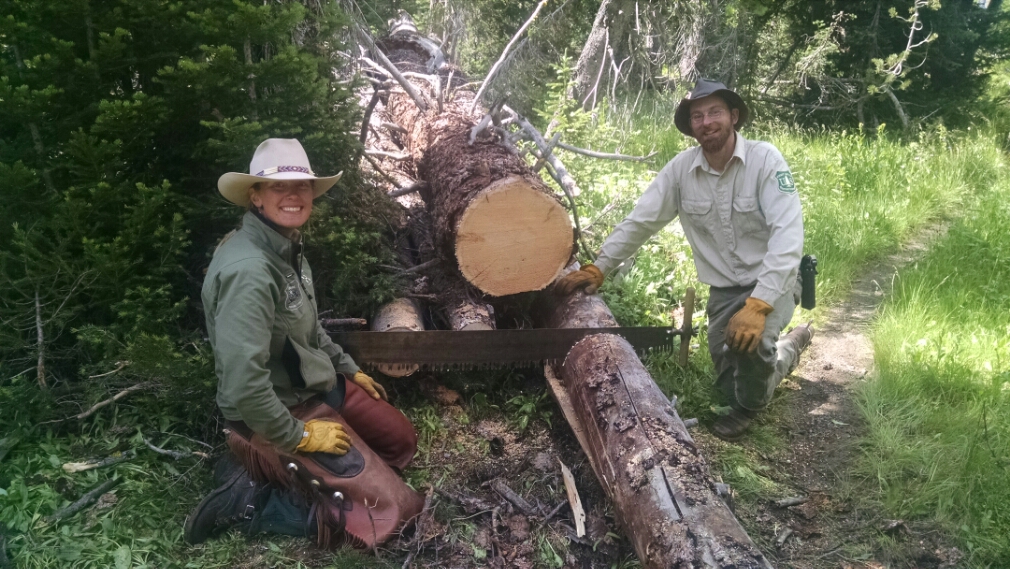 No motorized machines allowed in a wilderness area.
Rain threaten, so at 5 I shelter under trees, cook dinner, and wait it out.
Two elk are curious as I pass.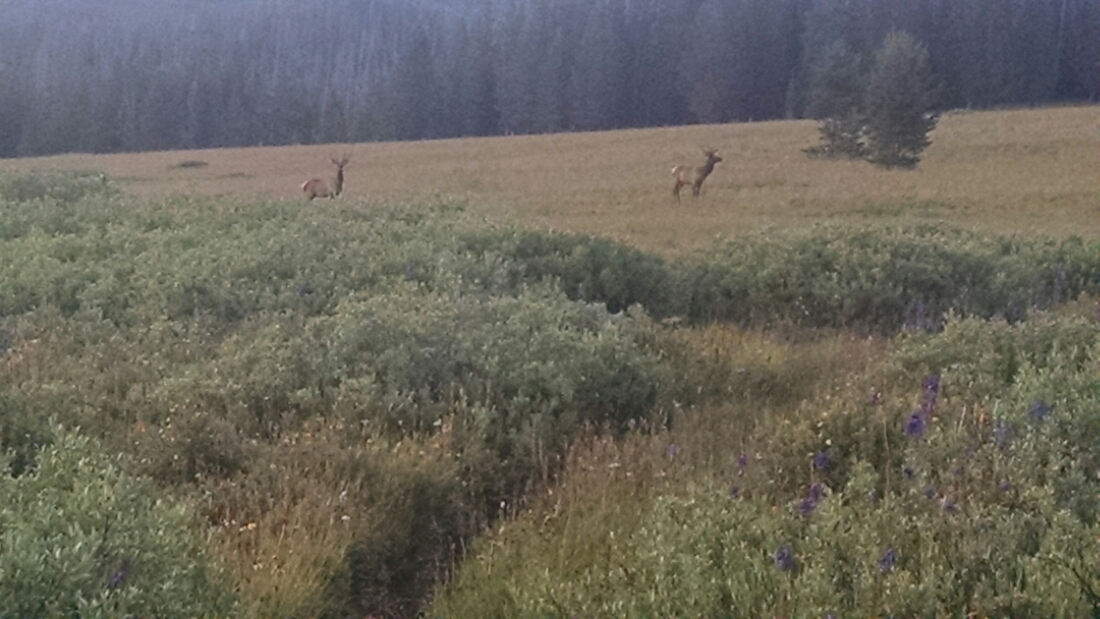 Finally I reach the park boundary and camp just on the national forest side. '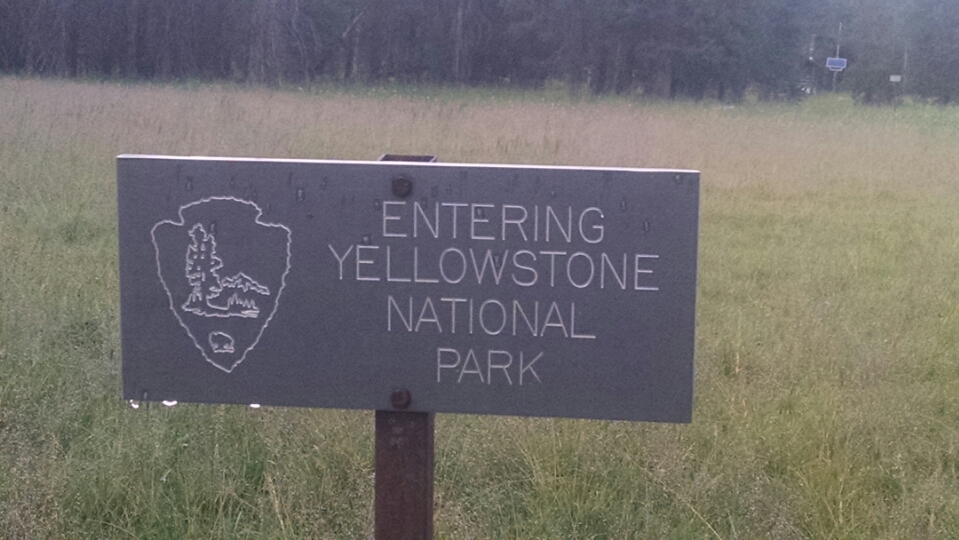 Now I am in position to make it to my first assigned campsite tomorrow.
[finished audiobook Homeland, by Cory Doctorow]