Day 30, Thursday July 16, 215
Start 19-233AP just outside of park near Fox Park, mile 1957.4
End campsite 8J4 20-146CG, mile 1972.0
Fox Park Cabin is just at the entrance to the Park. I assume it it unoccupied and did not try the door.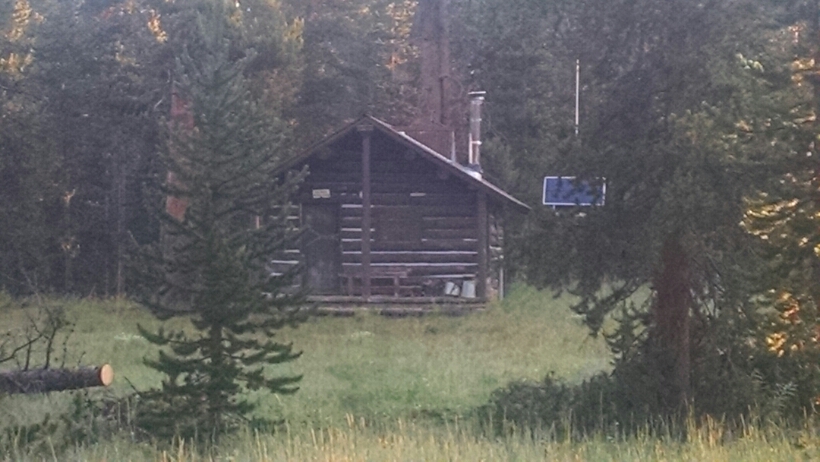 The Snake River becomes my traveling companion all morning.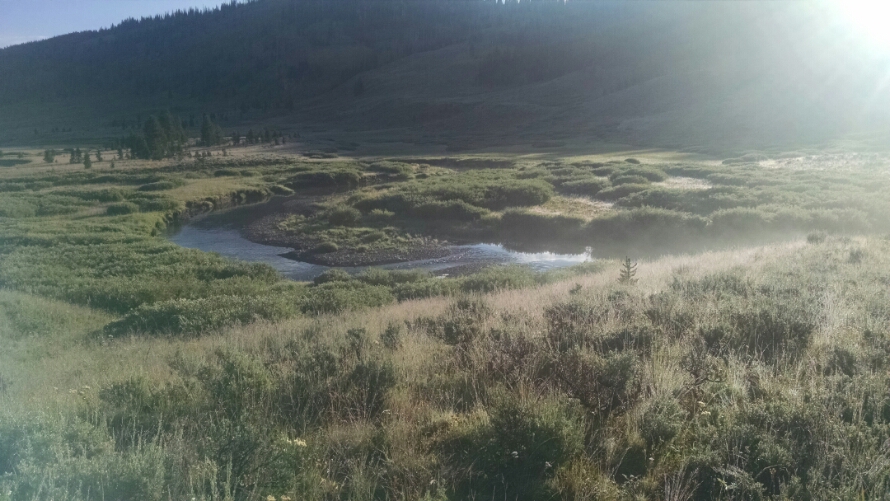 Several places still have unmelted hail from the downpour yesterday.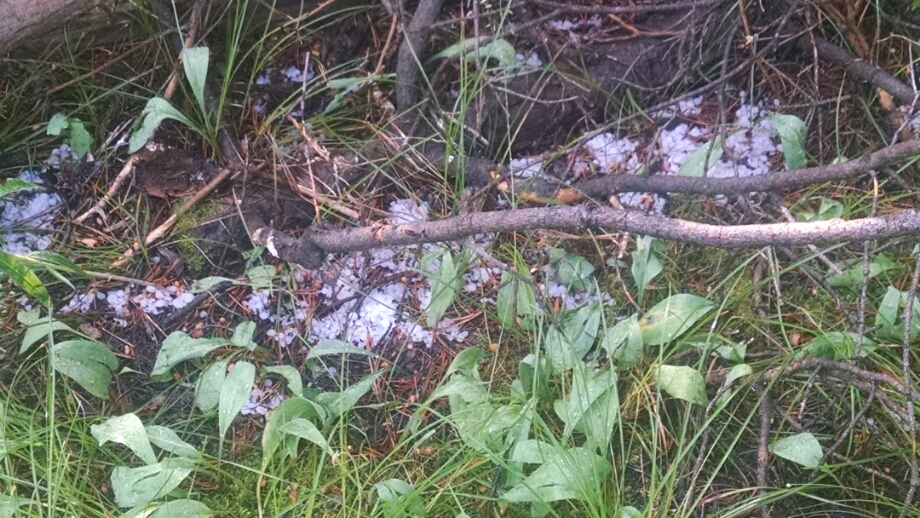 Sometimes I follow the river down low, and sometimes from way up high.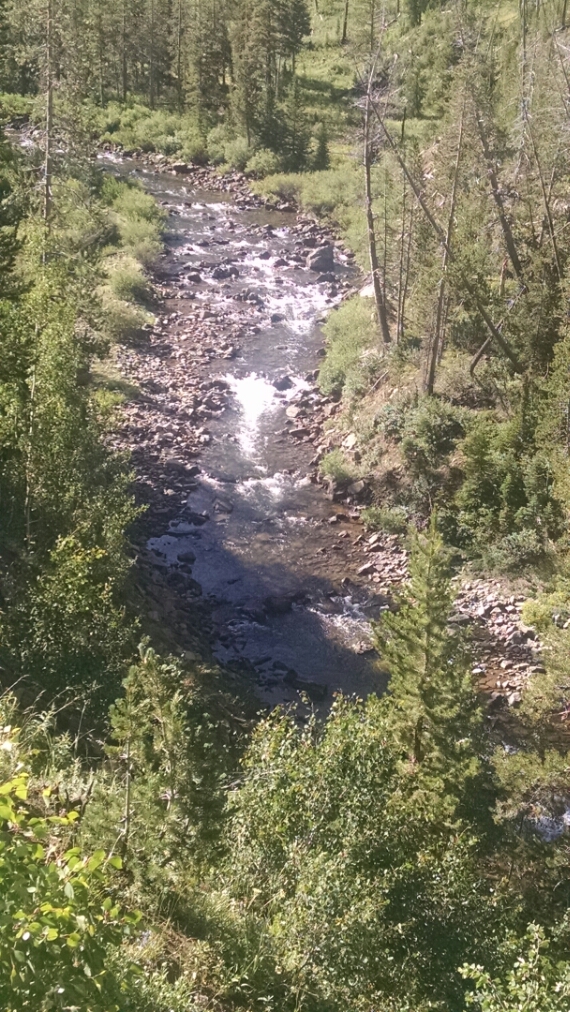 The Red Mountains come into view, and give a good idea of my stopping point, since I depart from the Snake River and follow Heart River part way to Heart Lake, just in front of the mountain.
I come to my campsite, 8J4, at 3PM. Not a moment too soon, because shin splints are really acting up. Early camp will give me time to soak them in cold water, and do some repairs and planning.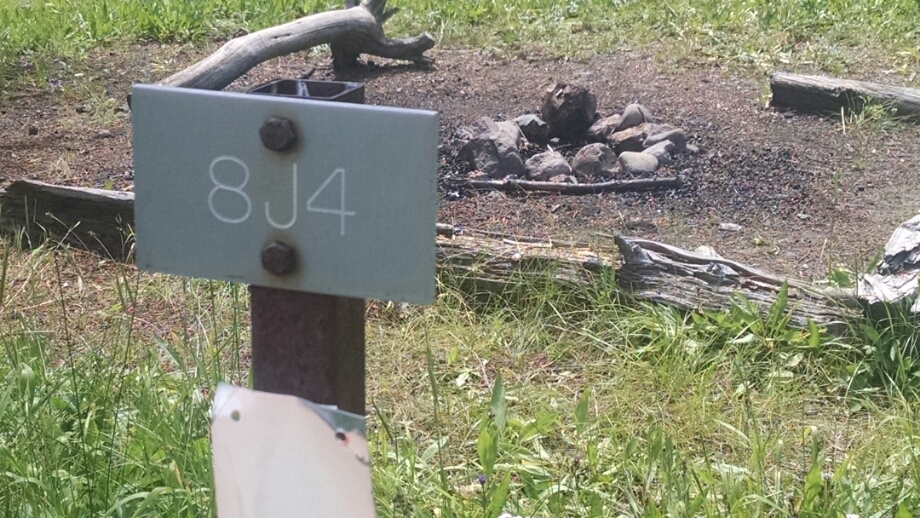 The "bear pole" was unexpected, two logs chained high in trees for you to throw your bear line over.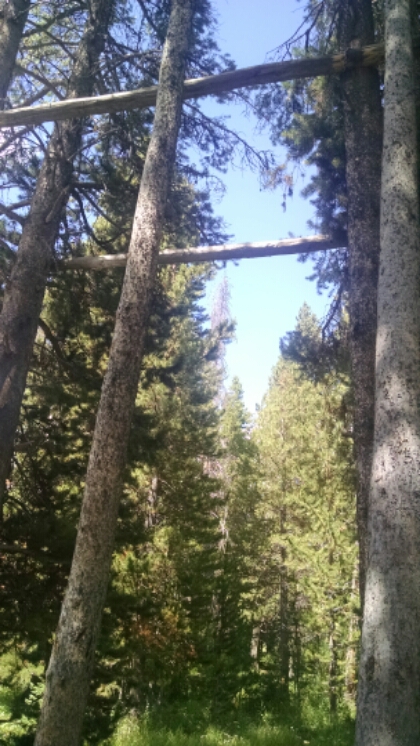 Later, Taylor and Nick join the campsite, and I show them the amenities. One used to live in Gillette, WY, but now lives in Santa Barbara. They are tuckered from hiking, and hope to fish later.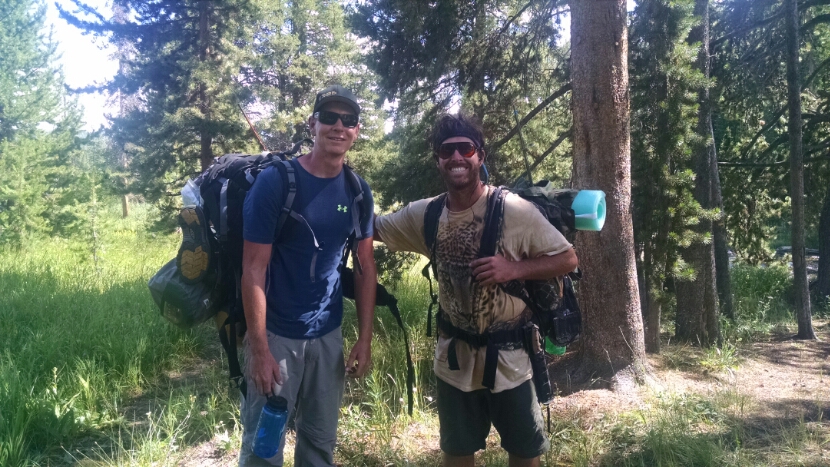 Tomorrow will be a challenge. Twelve miles hiking, then another 7 miles on the road to Grants Village. I should not hike fast or it will worsen my shin issues. Hitching is not allowed in the park. The post office closes at 5PM, with NO Saturday hours if I arrive too late, and my food box is effectively gone. So the day might be really easy, or go very wrong. Stay tuned and find out.