Day 27, Monday July 13, 2015
Start by hitching 10 miles from Togwotee Mountain Lodge to 17-163RX US 287, mile 1907.7
End 18-055XX, mile 1916.3
I went back to the lodge for breakfast, steak and eggs.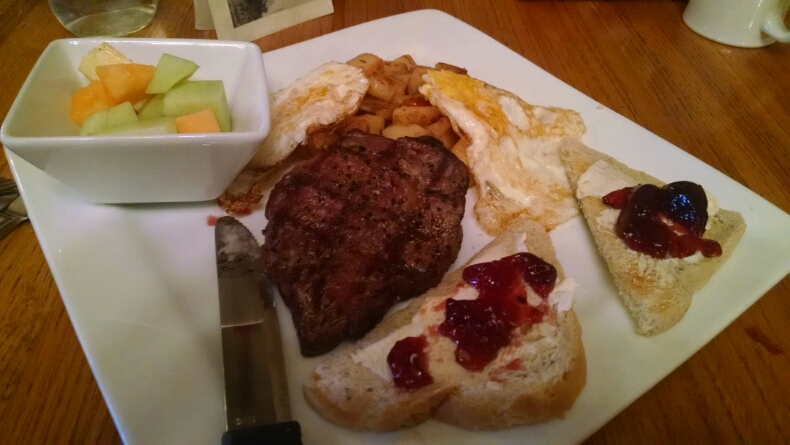 After calling the park service backcountry office to finalize my assigned campsites for each night in the park, I lingered to charge up electronics, then started hitching. A cycling couple with child in back good-naturedly offered me a ride on their tandem.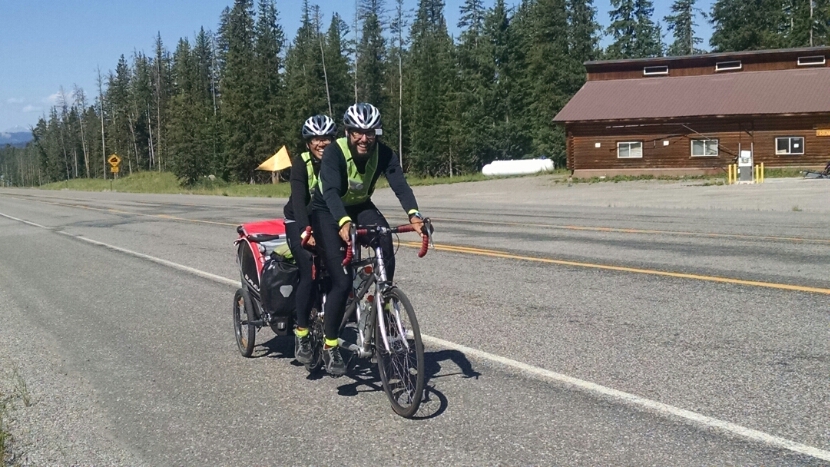 After 50 minutes I got a ride with someone who moves mobile homes for a living, Steve.
The trail starts from the road pathless, signless, cross-country, as before, then joins a road.
Pinnacle Buttes comes closer.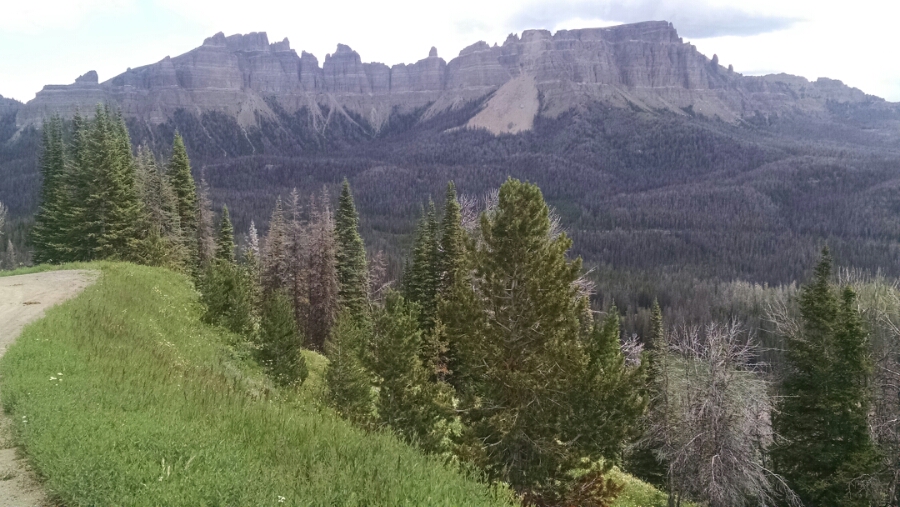 At Brooks Lake Lodge, horses are being saddled for a trail ride.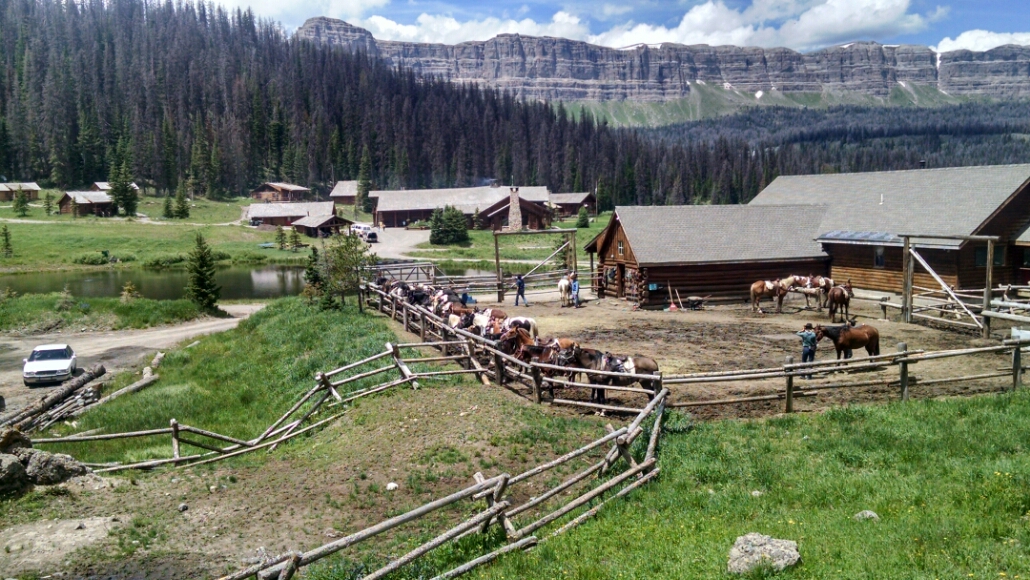 A disturbing sign about bear country.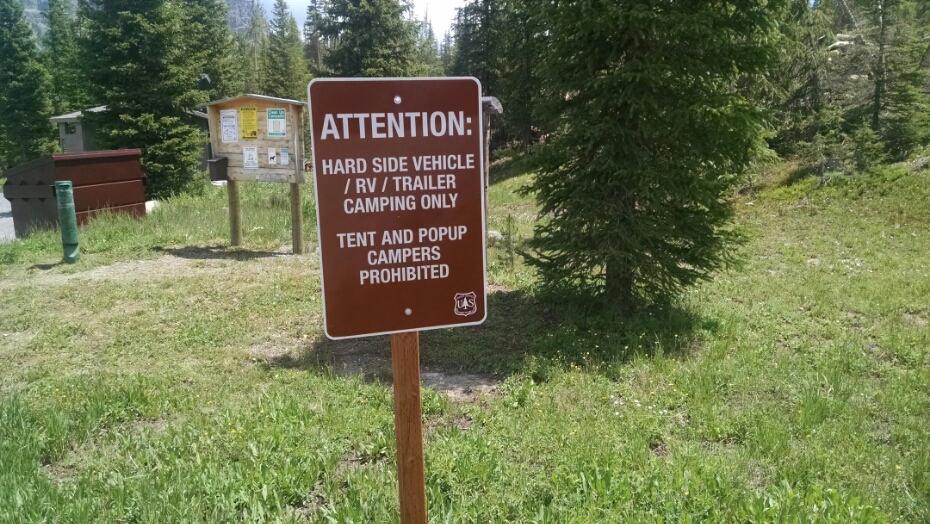 Pinnacle Buttes is trying to get into every picture, including this one of Brooks Lake.
The trail past the lake is heavily used by horses, but at least there is a trail.
Rain at 5 makes it a short hiking day.
For the next several days, including through the park, miles hiked will be low. First to enjoy the park. Second to handle a case of shin splints, unusually this far into my trip. And third to allow time to meet my schedule with park service when something unexpected happens.
[finished audiobook Wuthering Heights by Emily Bronte]