Sunday, May 22, 2016
Grand Enchantment Trail section hike Polvadera NM to Tijeras NM
Day 1
Start waypoint 33044 mile 6.9 Segment 33-Alt NE of Escondida Lake
Stop waypoint 33230 mile 19.4 Segment 33 along Sevilleta boundary
Miles walked [Segment 33-Alt] 6.9 + [Segment 33] 19.4-3.9 = 22.4 miles
(Here is the start of a one week section hike on the Grand Enchantment Trail, starting near my house, from Polvadera to Tijeras, New Mexico. The hike continues a previous section hike from Monticello to Polvadera the previous fall.)
Looking at the bridge near Escondida Lake, the Rio Grande was running high and fast, so crossing at Polvadera would not be wise.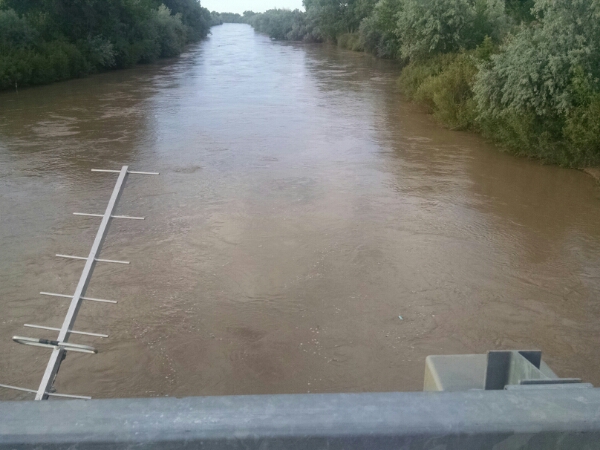 "Base Support" dropped me off on the Westbounder Alternate river crossing route.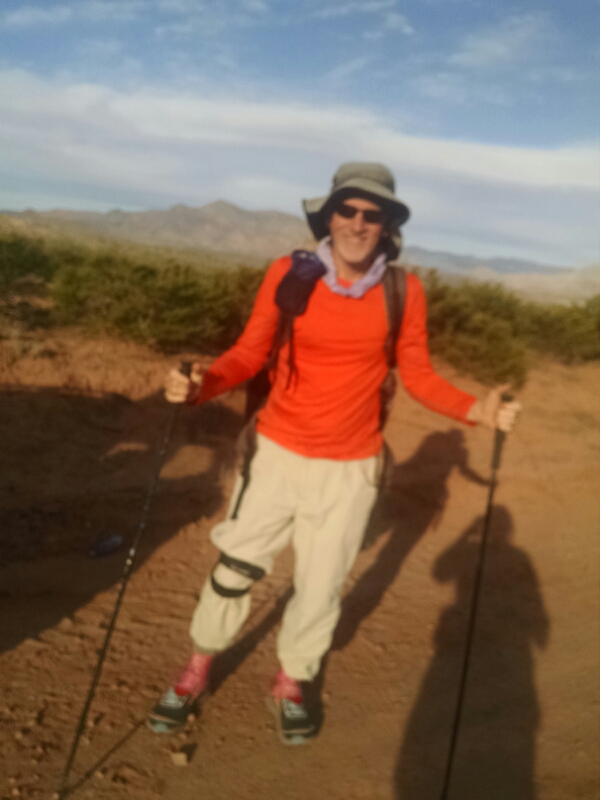 I could have taken the Johnson Hill alternate route through the Quebradas, but I have driven that route several times and I wanted to see what was across the river from Lemitar.
The route goes along the edge of the Bosque, the forest zone along the river.
Signs of salt cedar clearing are evident.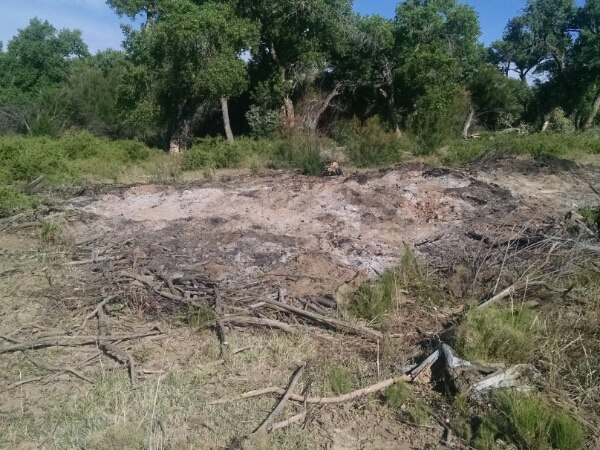 For most of the day the trail runs near the south boundary of the vast Sevilleta National Wildlife Refuge.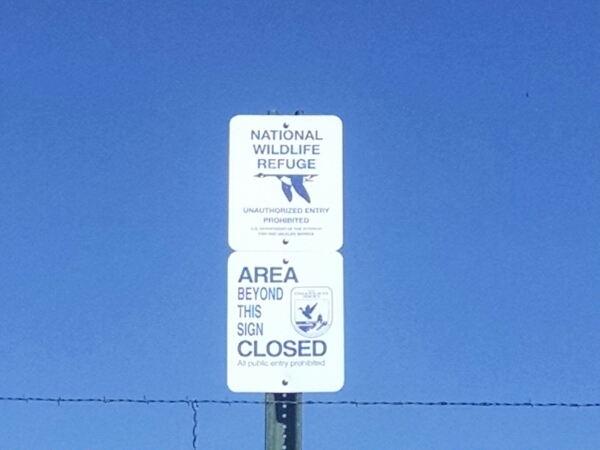 Several water sources are dry, until finally a tire trough is working, followed by a string of good watering spots the rest of the day.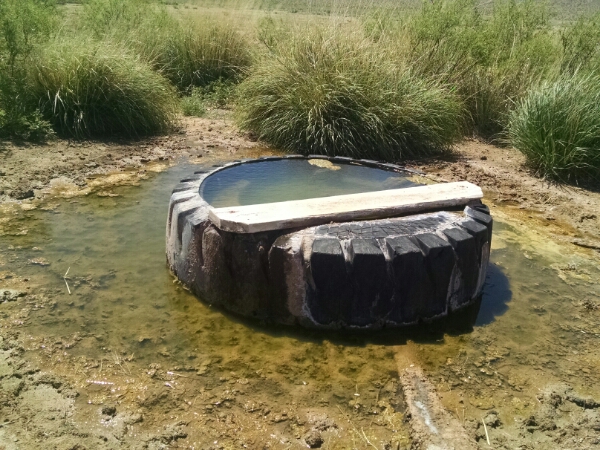 I saw a lonely power generator, possibly providing power to a well pump for a nearby tire trough.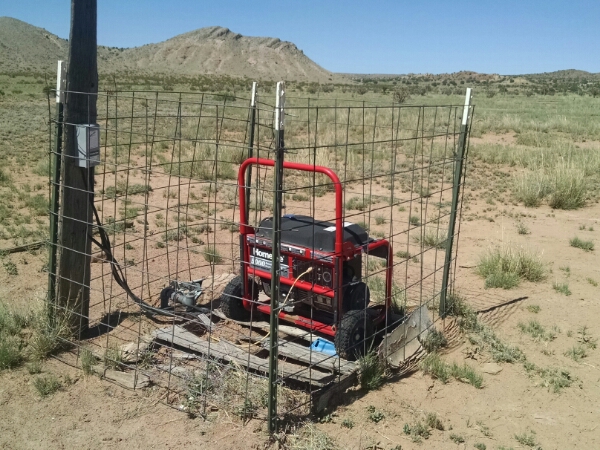 A solar panel would be more practical, but perhaps this is legacy equipment from a time when solar was expensive.
The trail passed several abandoned ranch sites.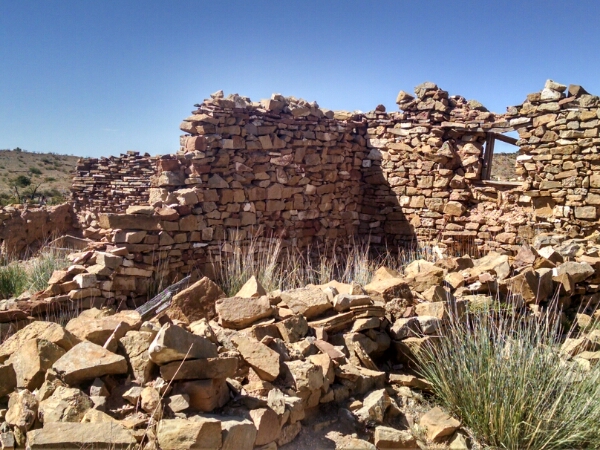 Some colorful rock formations come into view that are would not be out of place in northern New Mexico near Ghost Ranch.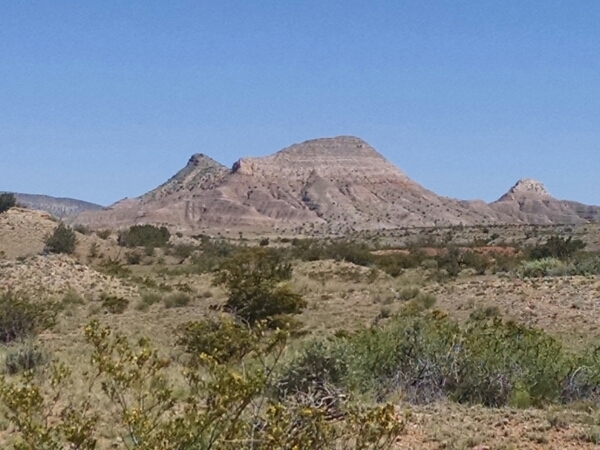 Several old windmills are admired throughout the day.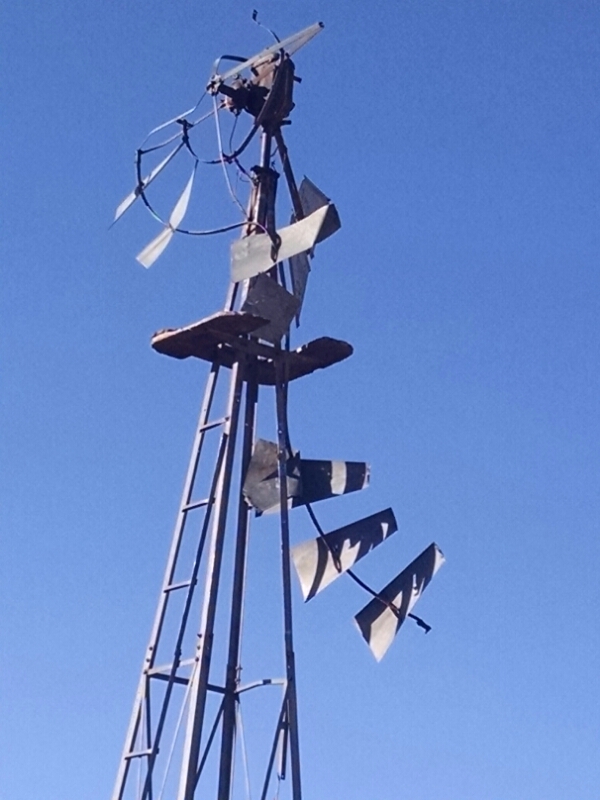 [finished audiobook Brief Conversations With My Hair by Russell Bradbury-Carlin]