GET 2017 Day 38, June 8, Thursday.
Start at Drop In Trail, Segment 37 mile 4.2 of 14.1
End Sandia Crest at trail end, Segment 38 mile 14, and take the tram down to Albuquerque
Miles walked:  23.9
Near Kirtland Air Force Base boundary, warning signs are posted.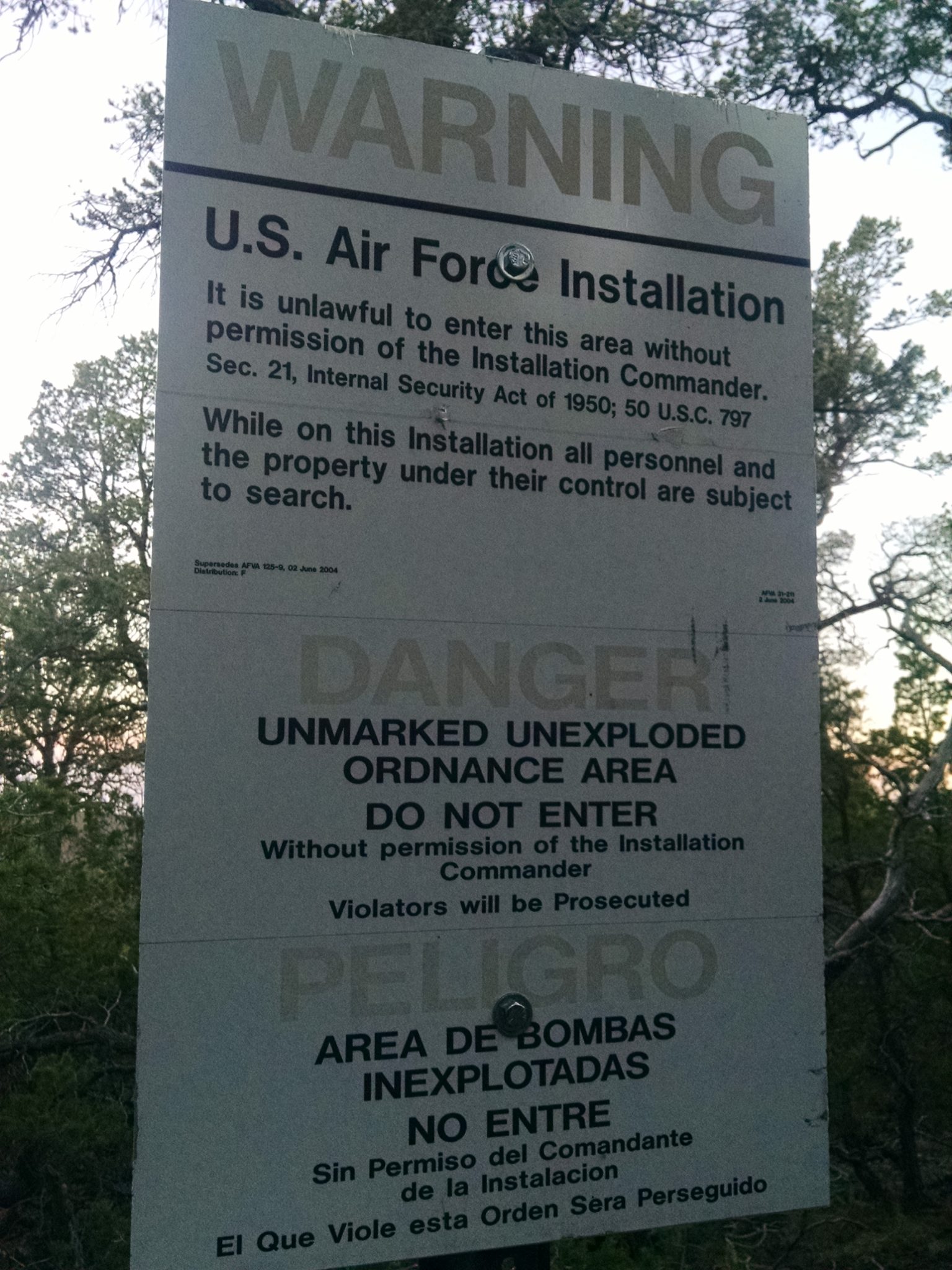 Continuing on a network of trails south of Tijeras, the route passes through a culvert under NM337, the same highway traveled yesterday on the long road walk.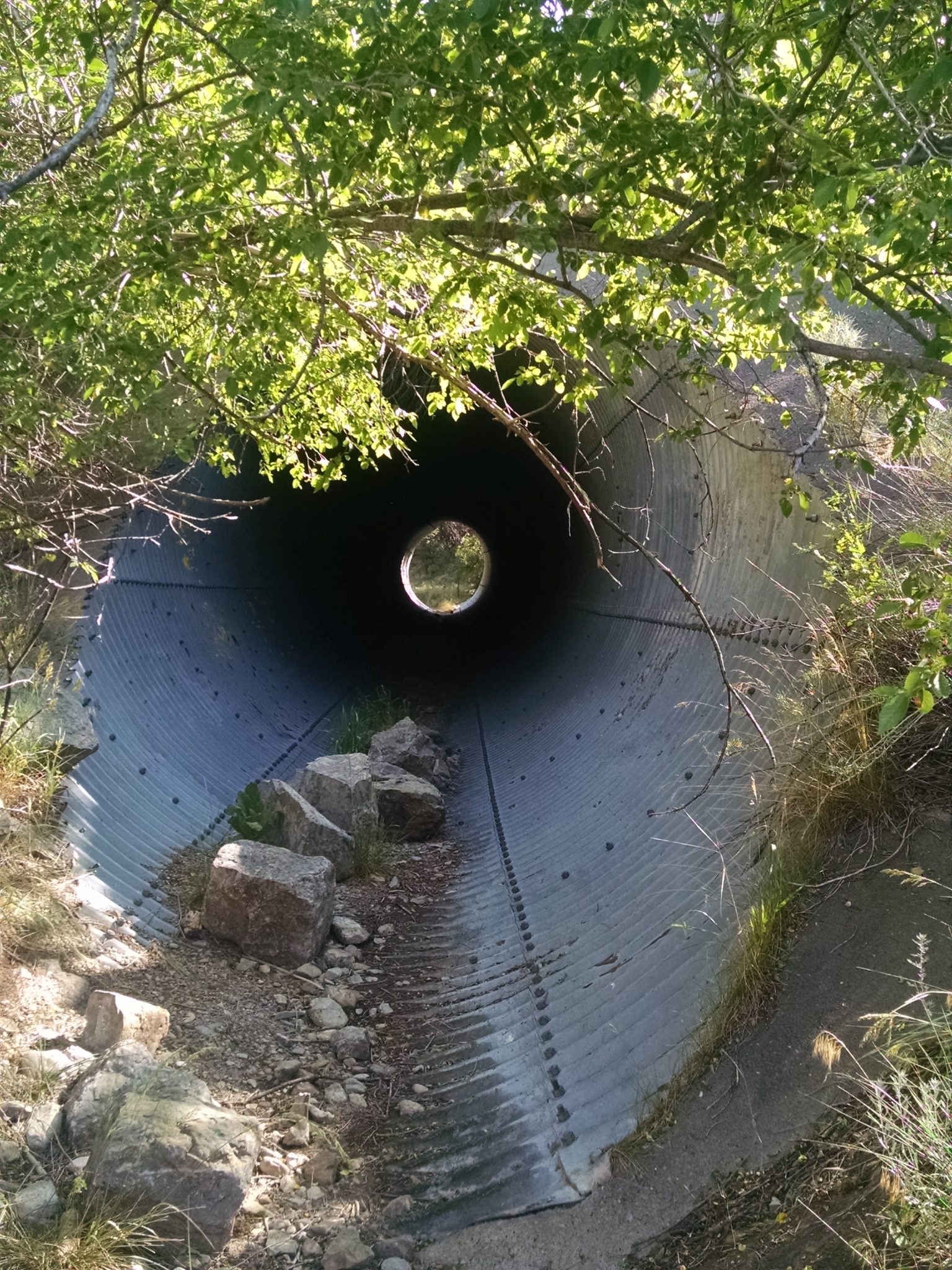 Continuing on 337, Sandia Ranger Station appears, and the village of Tijeras.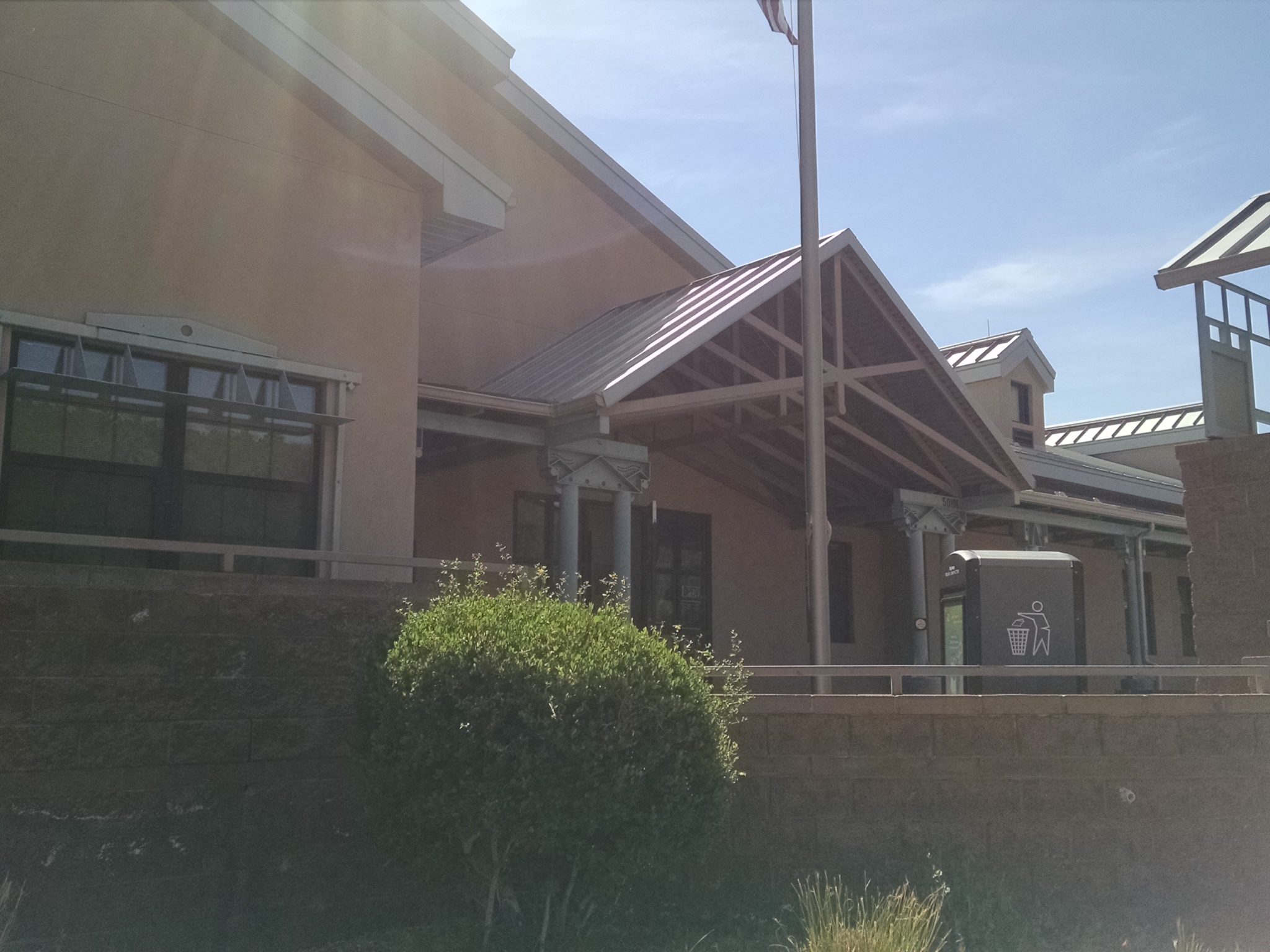 Entering Canyon Estates development leads to the trailhead for South Crest Trail 130.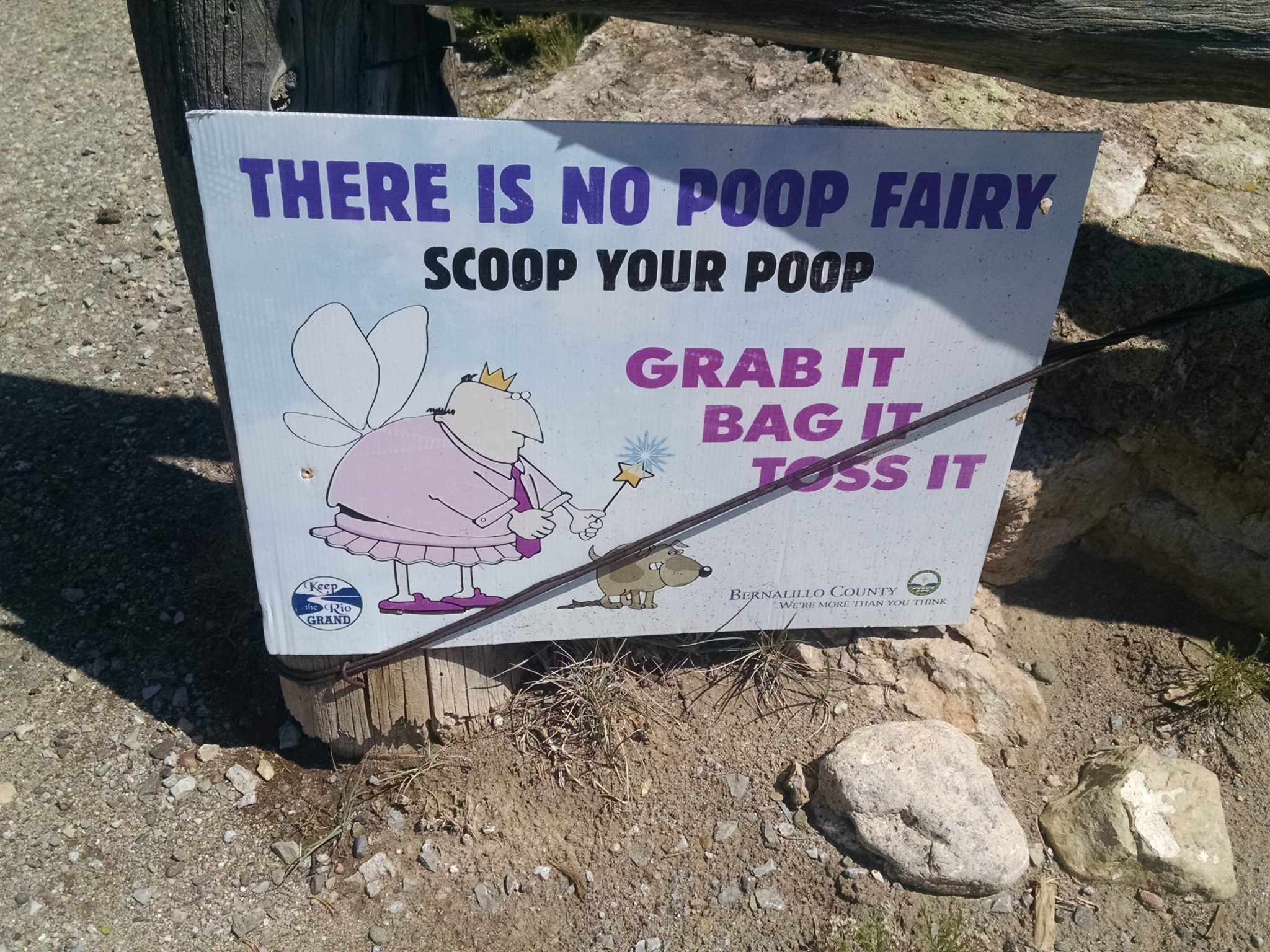 Until now I was assuming a short hiking day and finishing tomorrow, but I made such good time in the morning that finishing today is entirely feasible. Today is warm, already in the 90s at 11AM when starting the crest trail. Several day-hikers are at the trailhead, just starting or finishing, and a large group of toddlers picnic in the shade near a falls.
After a little climbing, one can look back on Tijeras, and a little later get a first view of Albuquerque.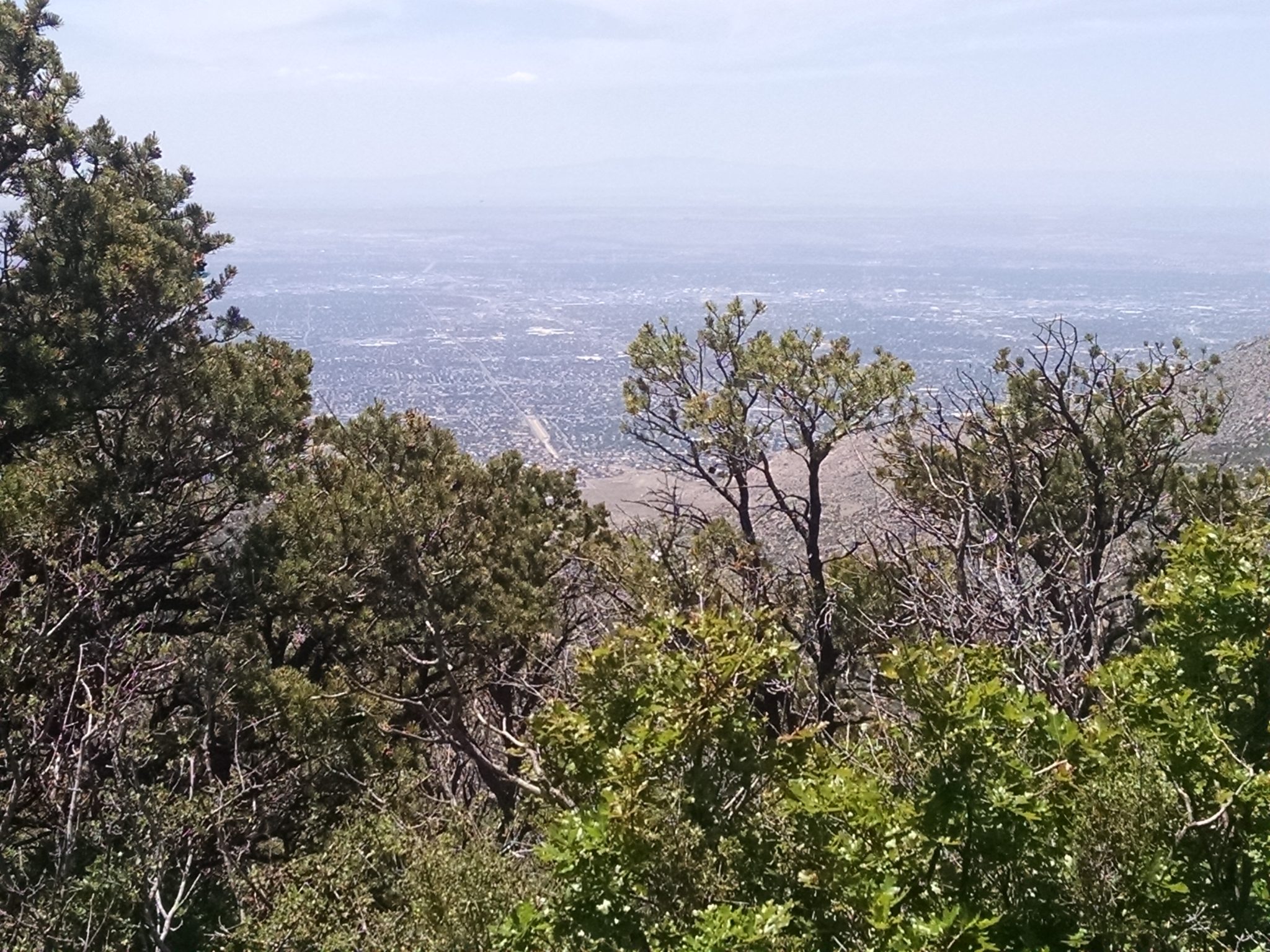 Up a little higher forest yields to meadow in places.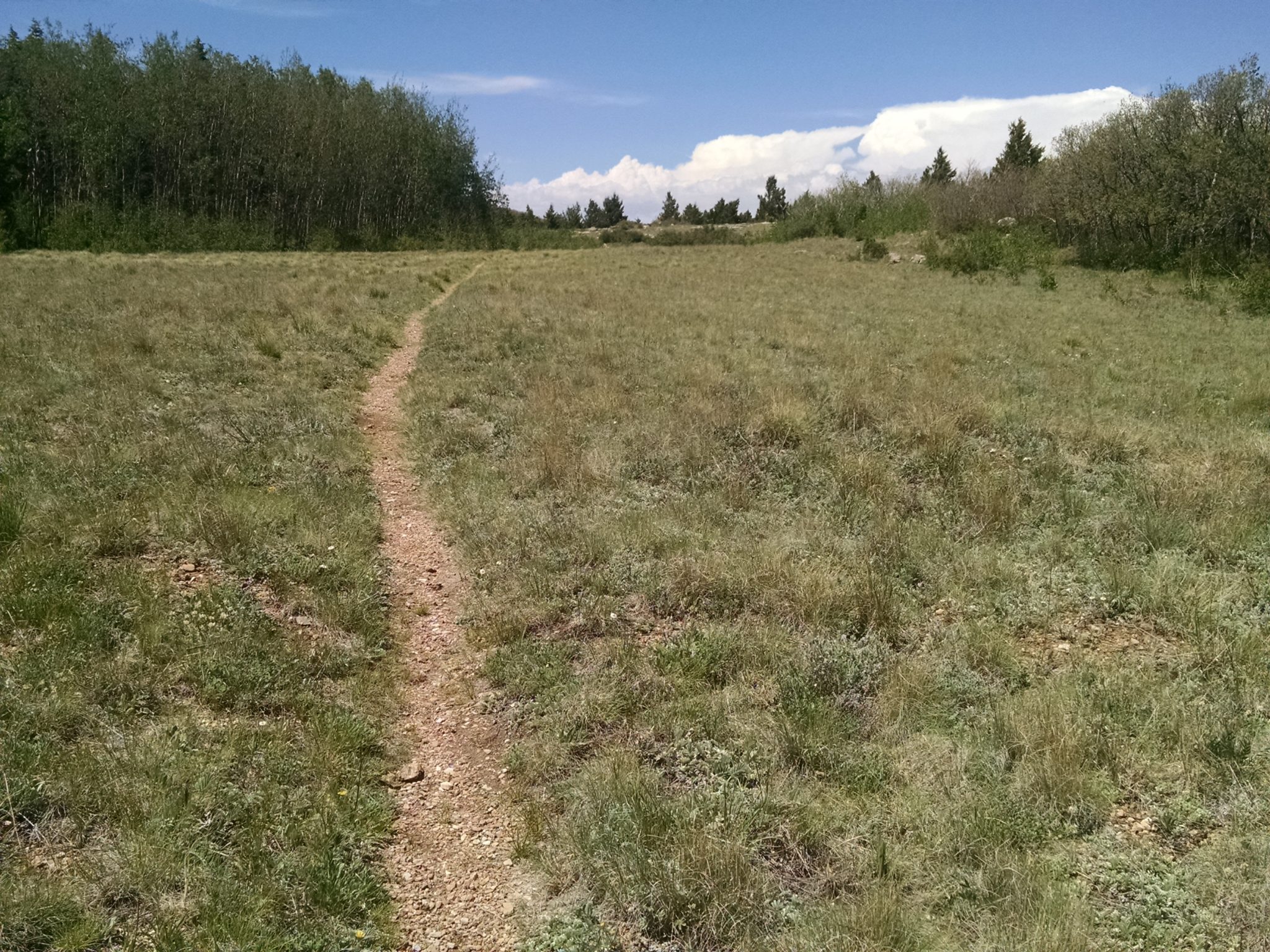 Scrub oak and other shrubs grow in thickets, but the trail is well maintained with a good corridor free of branches. A clear trail makes hiking easy.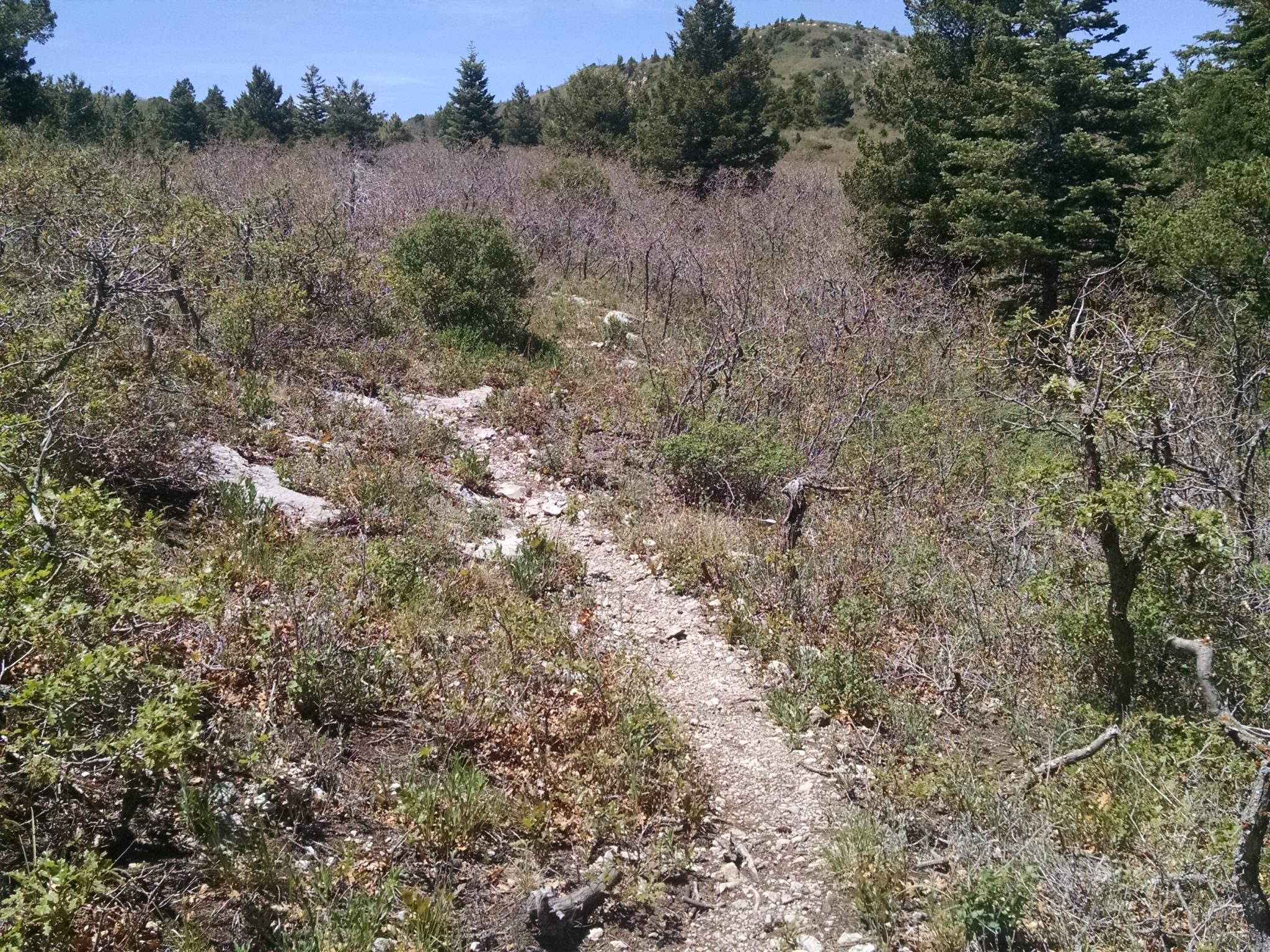 Eventually one can see the final destination on a ridge ahead.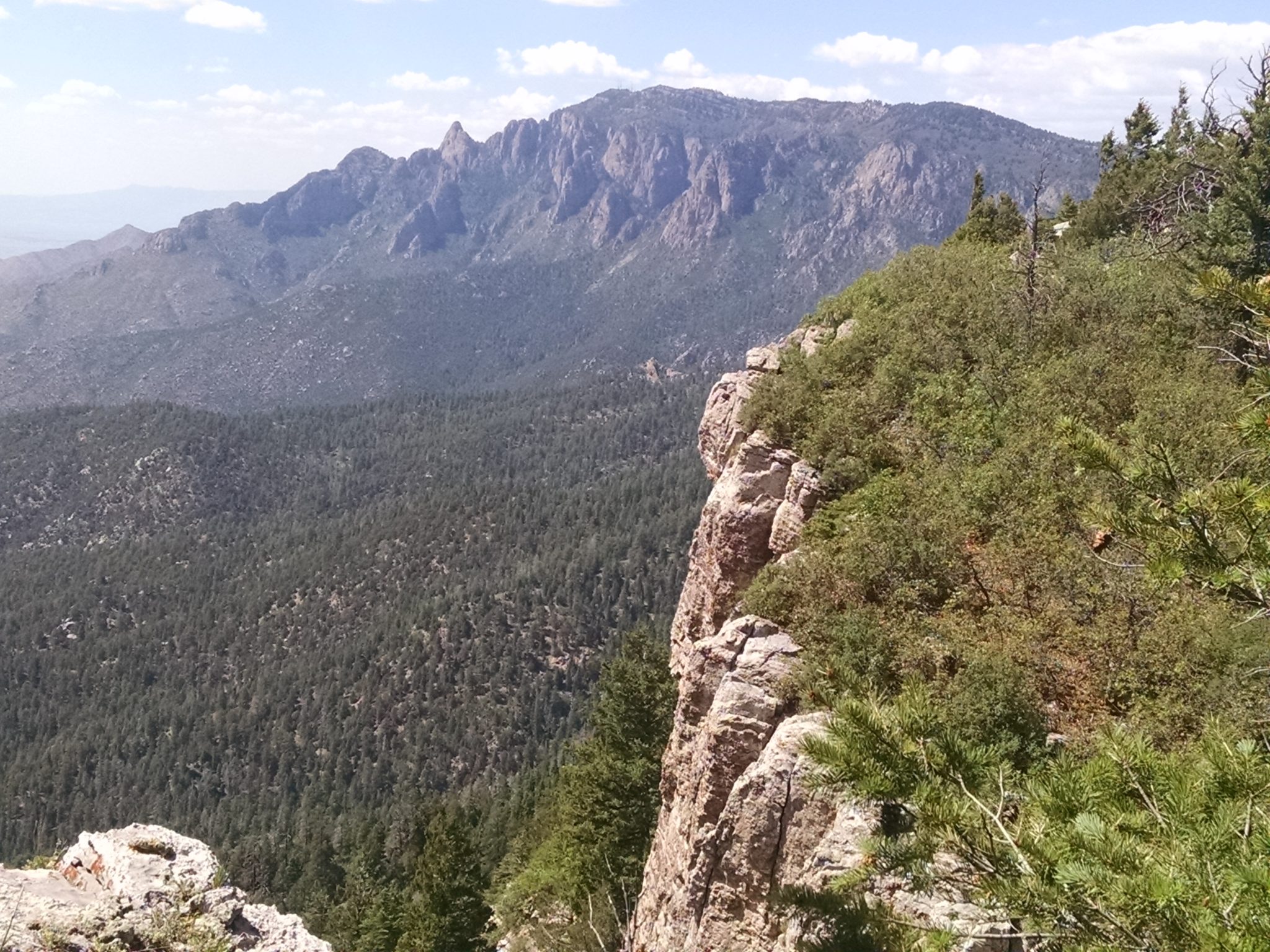 Albuquerque spreads out below.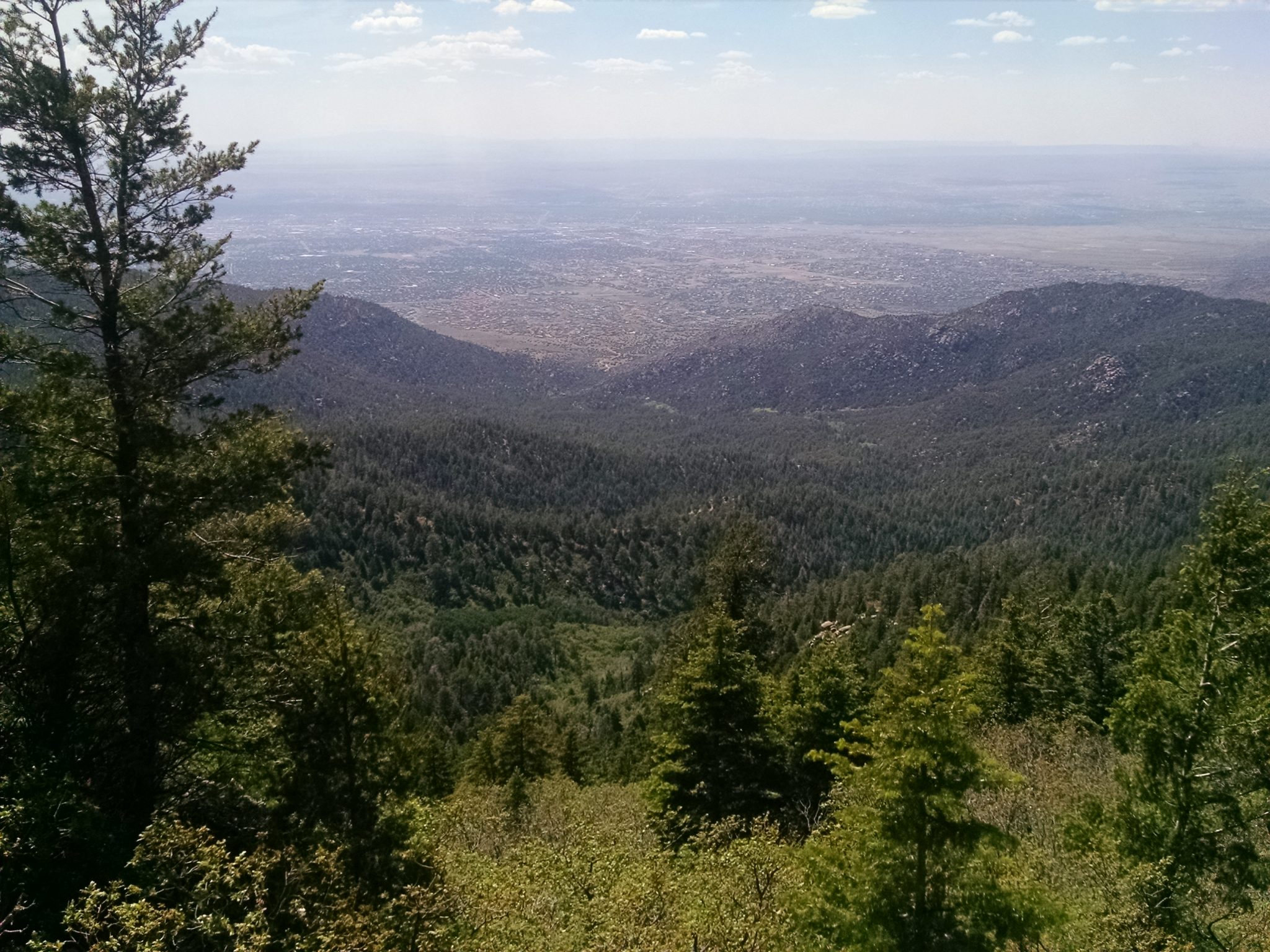 Near the end, a lift for the small ski area stands ready.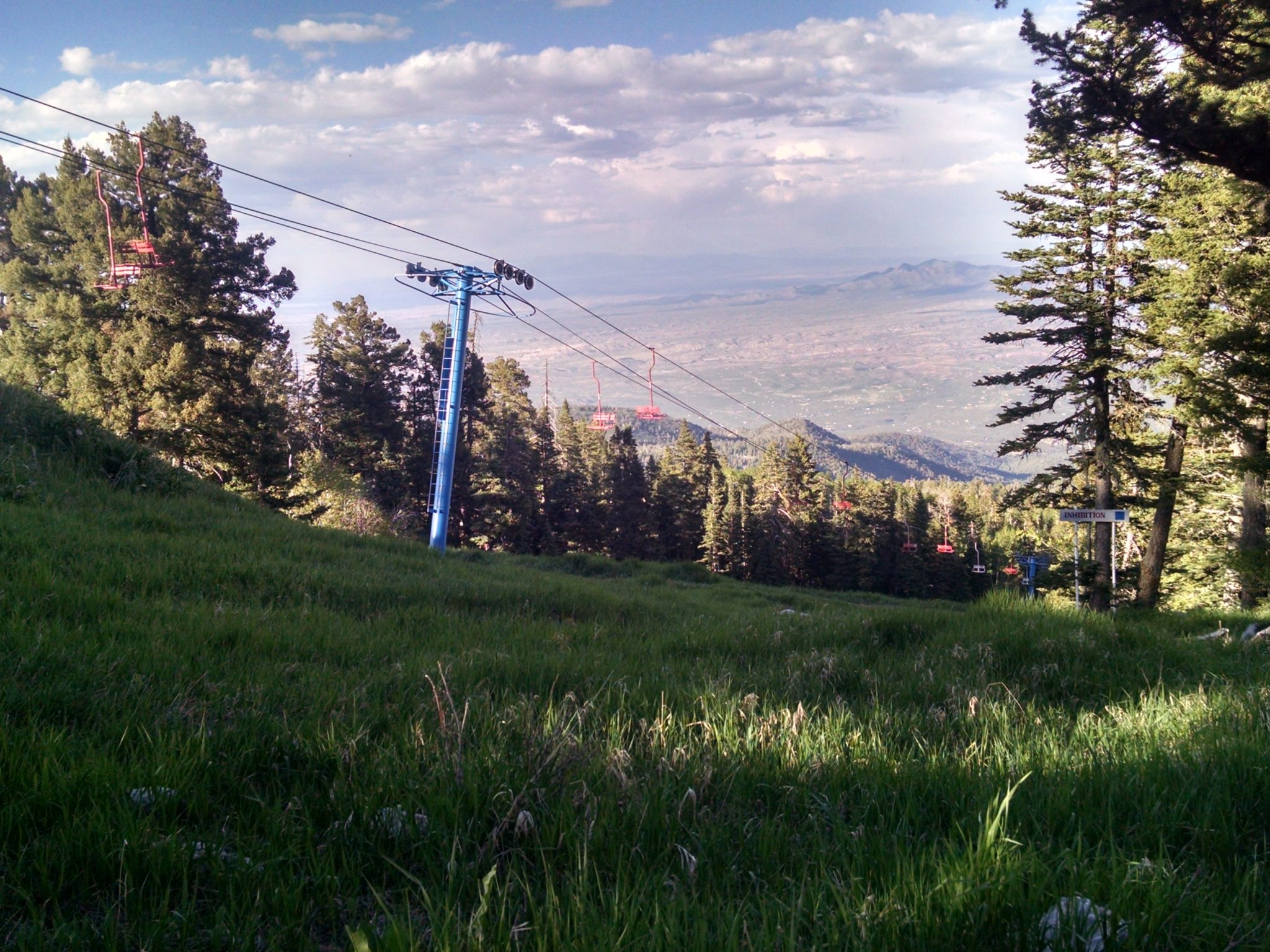 I reach the tram and trail's end, near 6:30PM, and purchase a ticket to travel down to the city. The temperature here at the top is in the 80s, the warmest I ever experienced.
Quickly I dash into a restroom and wipe down and change clothes before the next tram starts in five minutes.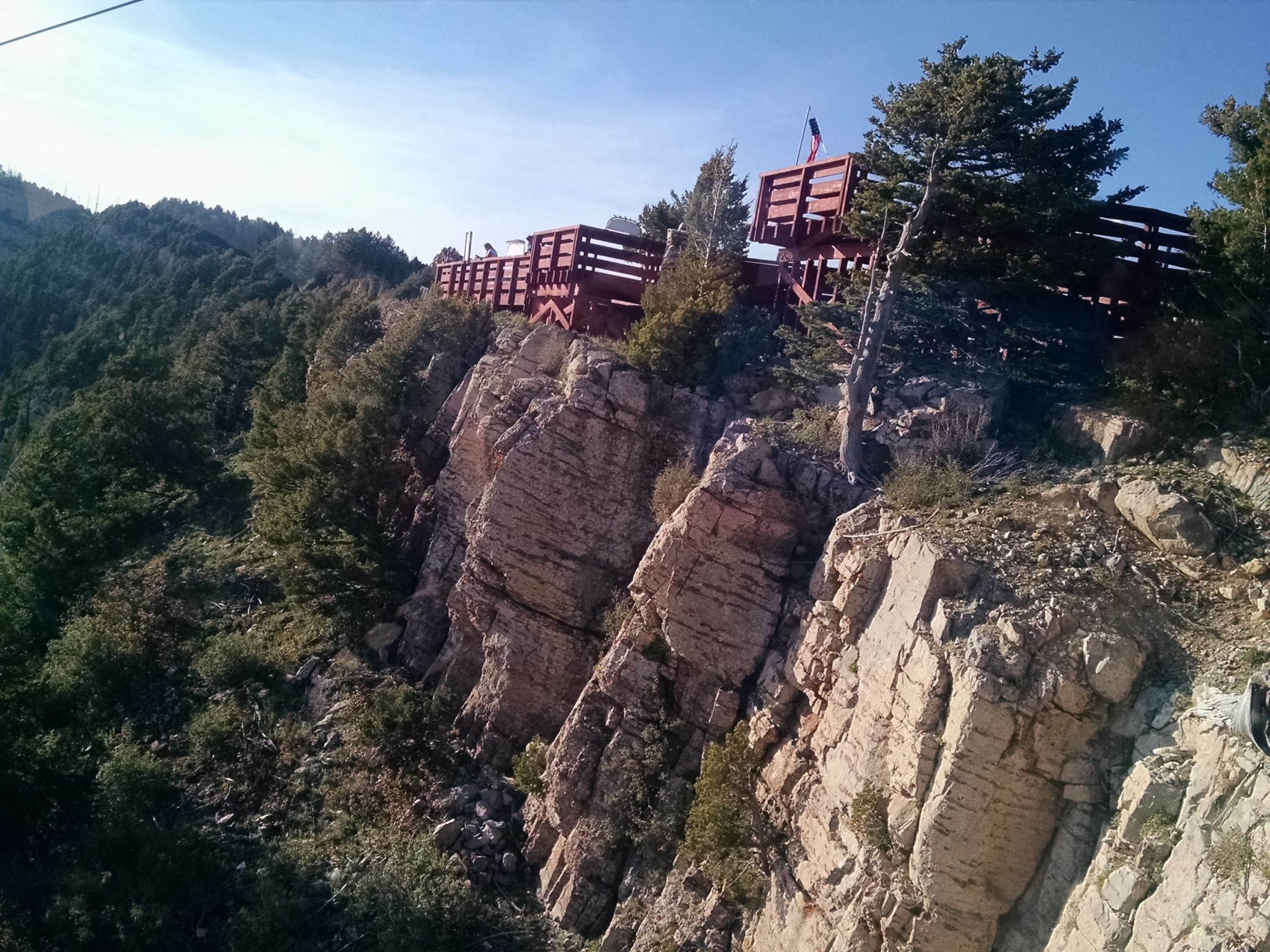 The tram is crowded, standing room only with 34 people. I can only take photos from my little spot, unlike previous trips where there was room to move around. Here are views from the window: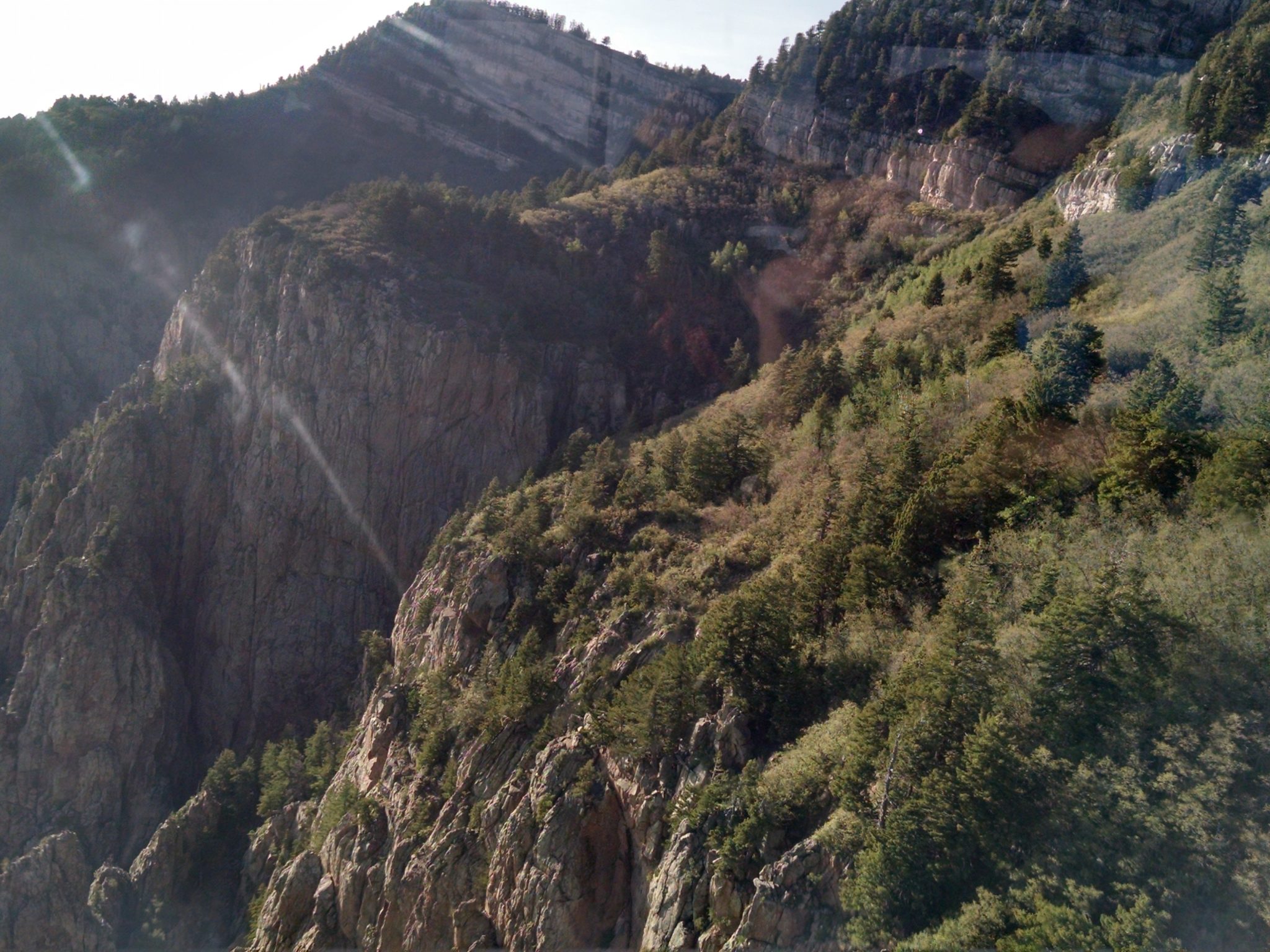 ***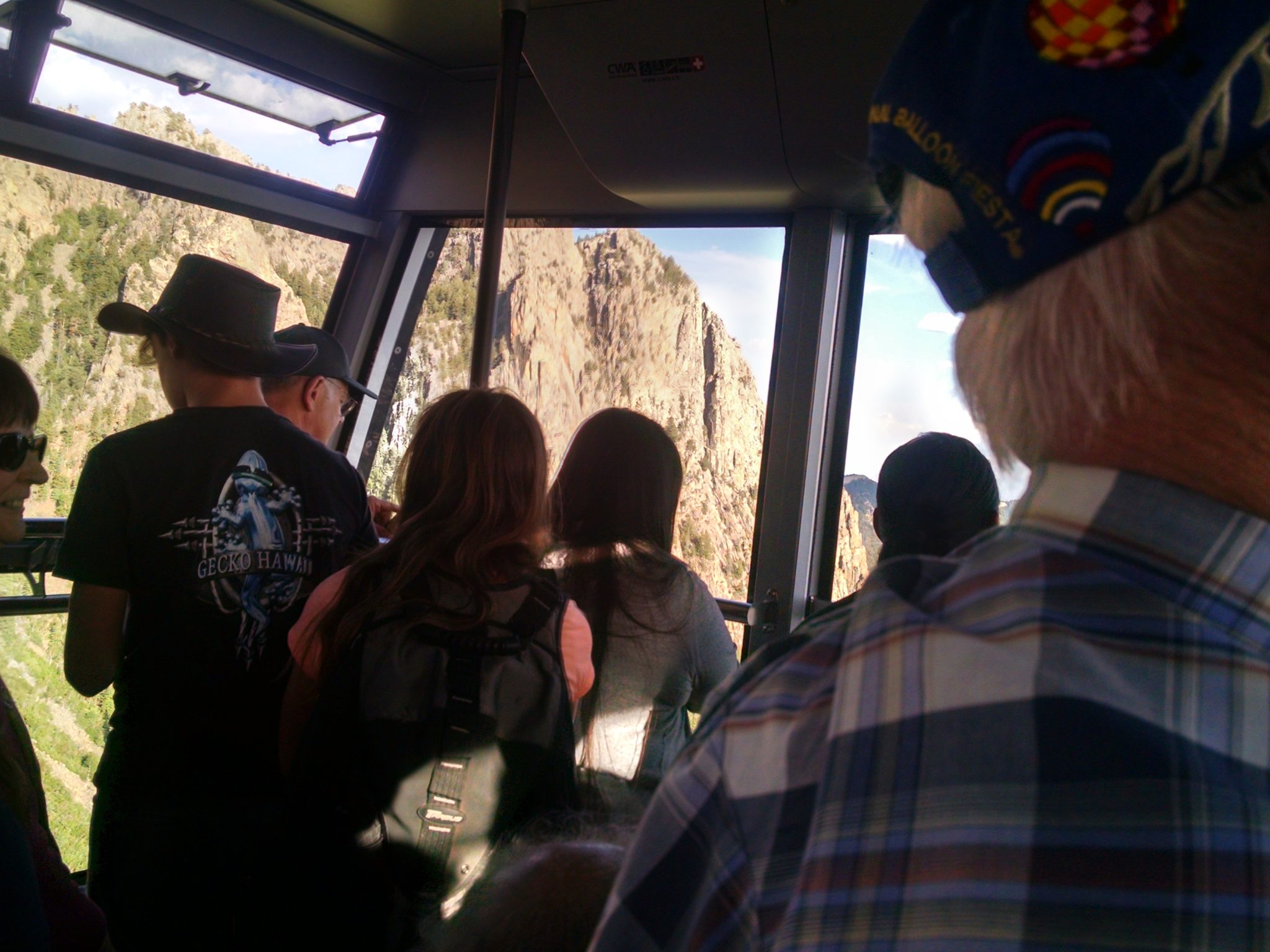 ***
Looking straight down.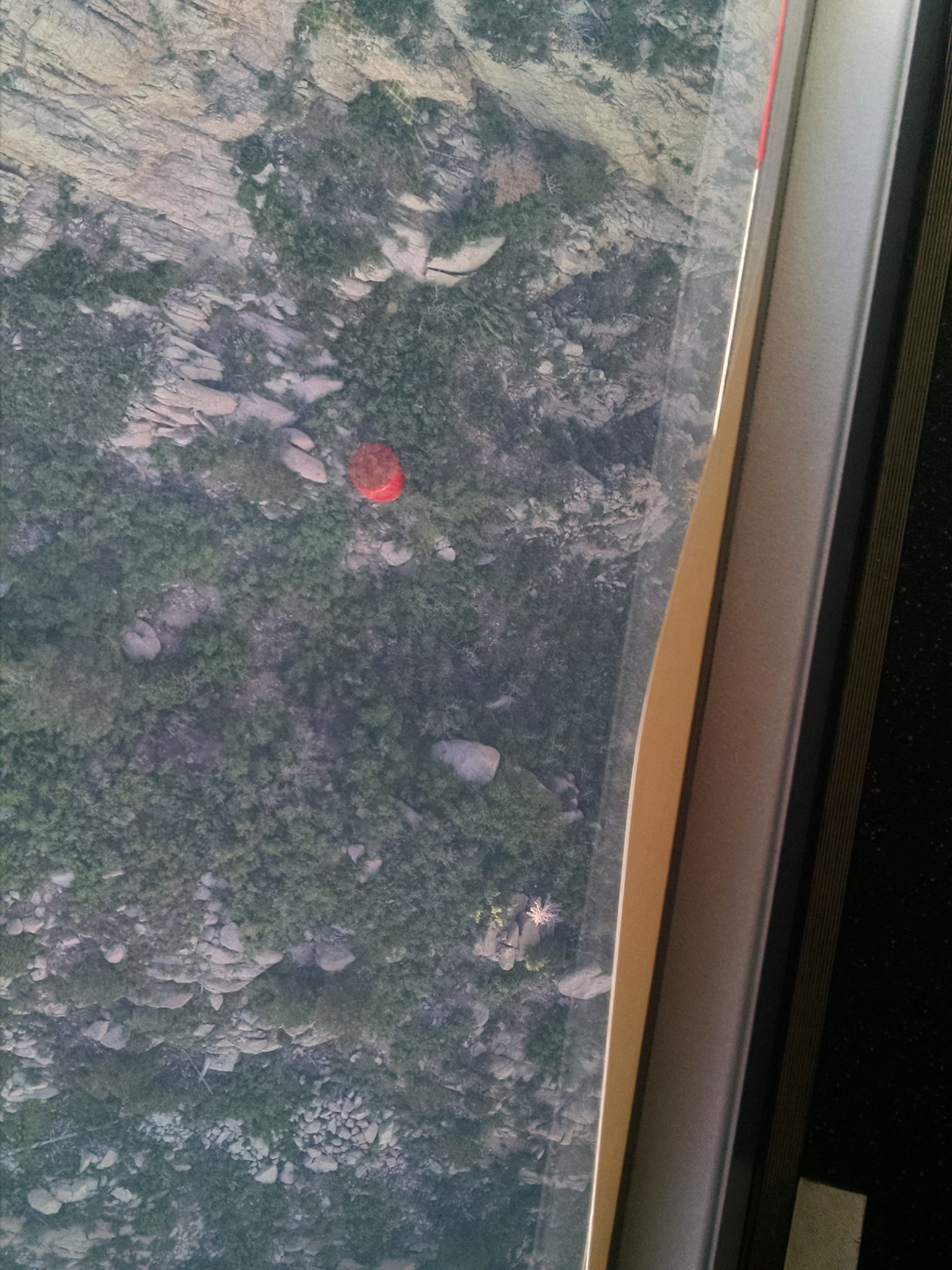 ***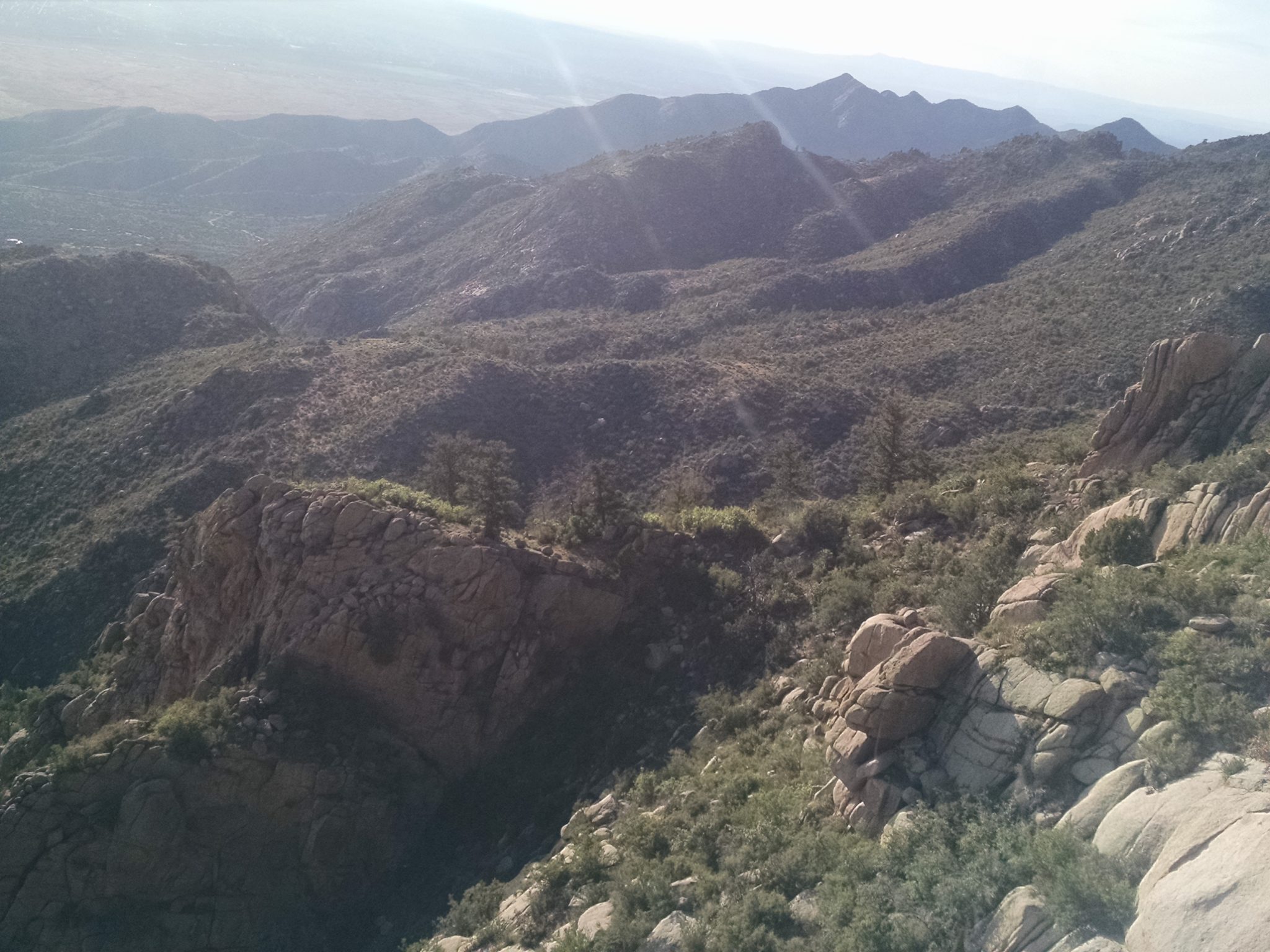 ***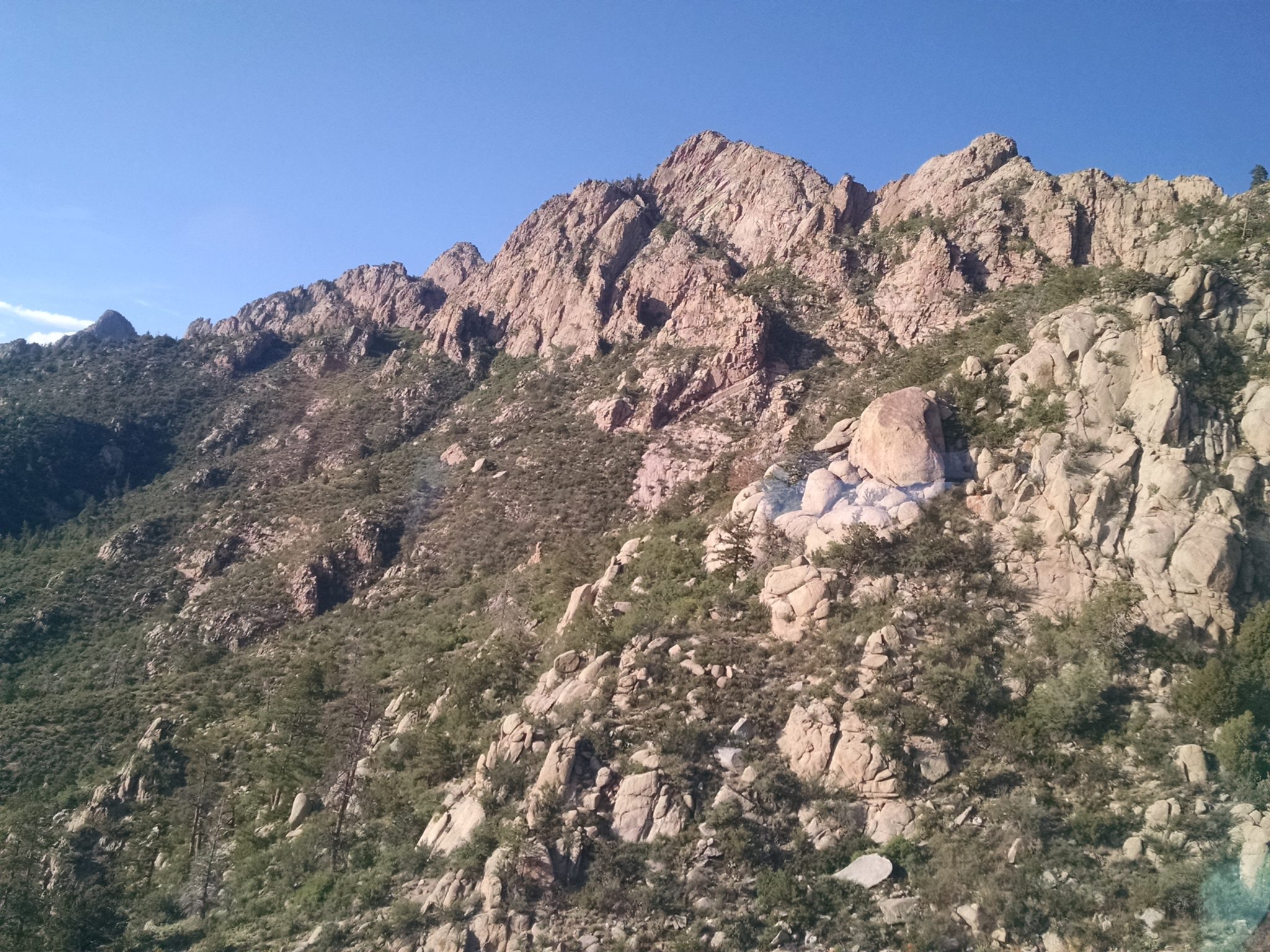 Near the bottom, large boulders decorate the mountainside.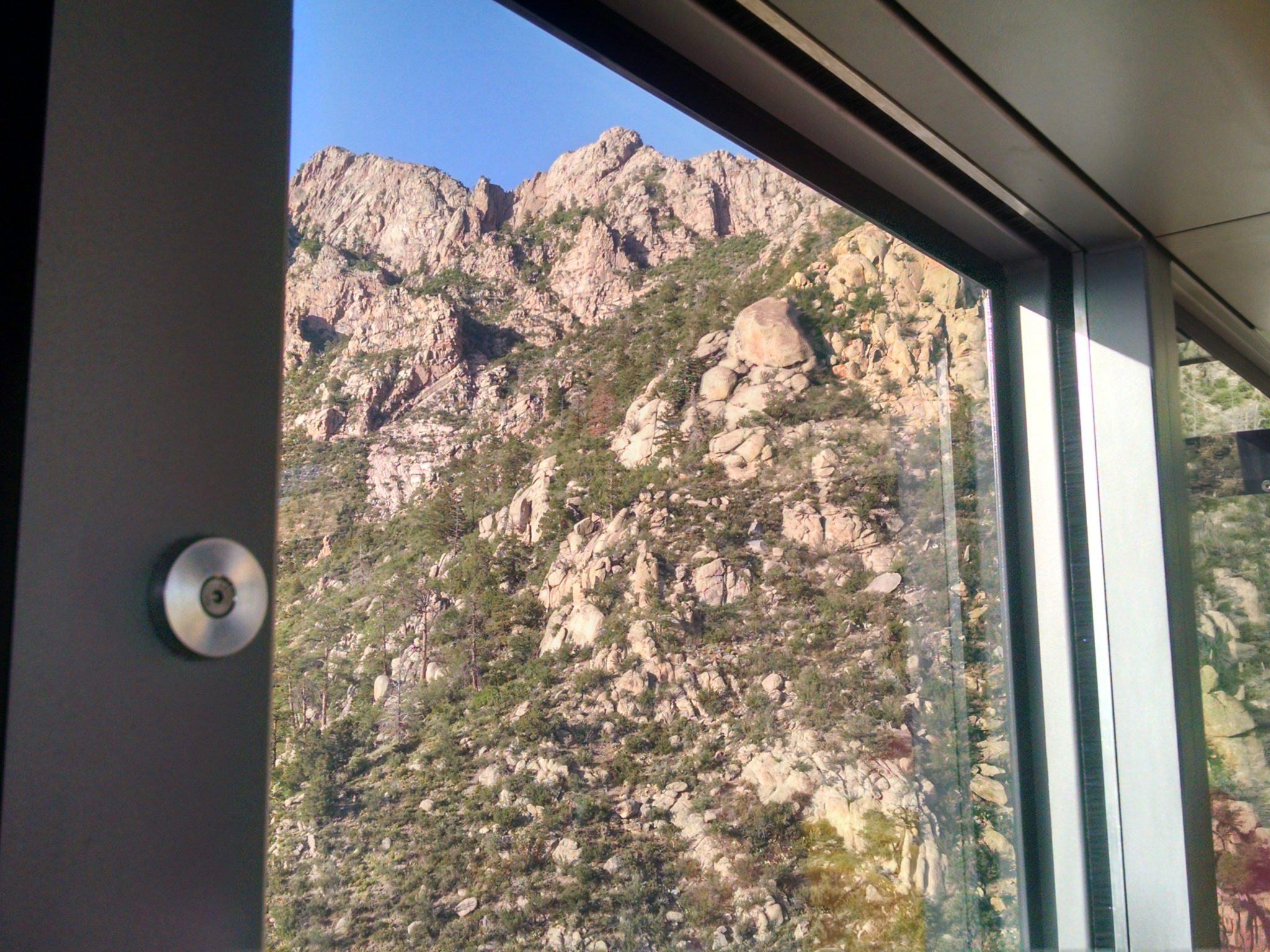 My daughter appears at the parking lot and gives me a lift.
What an epic journey, and what a fine way to finish the trail!
[finished audiobook Ivanhoe, by Sir Walter Scott]