In the morning while passing a vaporous lake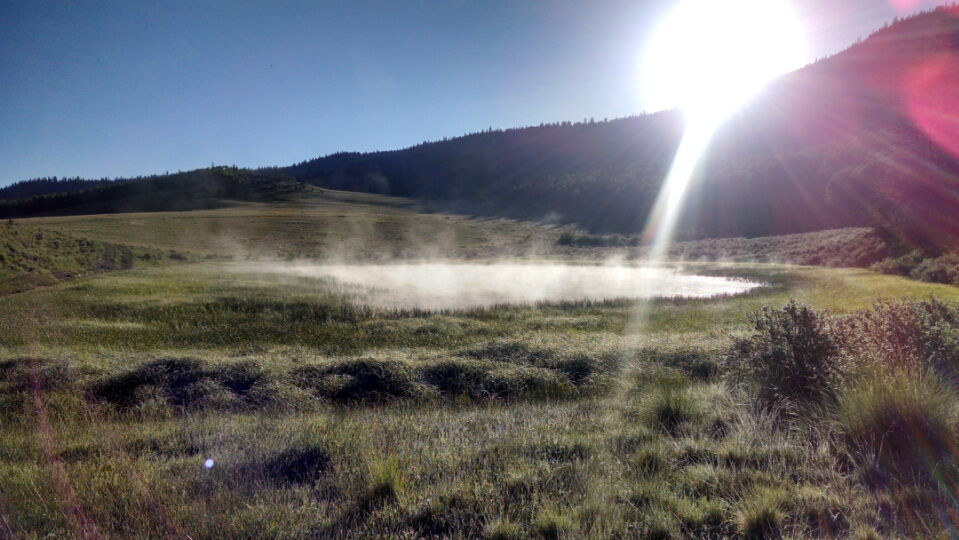 the grass along the trail has dew, and in places even frost. This does not help my wet shoe situation.
The path moves on dirt road through aspen forest.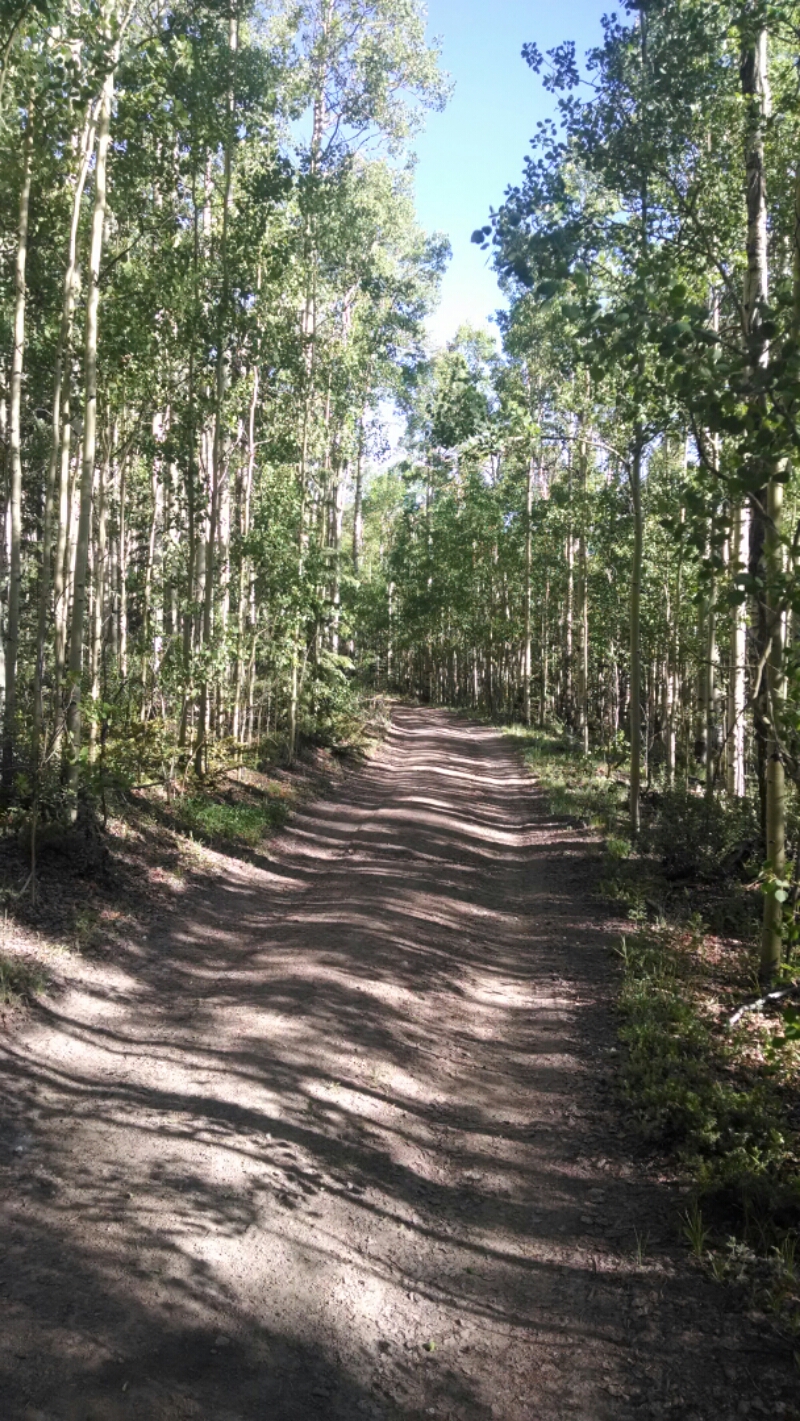 For the rest of the day we stay on dirt road, gravel road, road-to-trail, some paved road, and gravel road, with a bit of pathway connecting it all. Elevation is in the 9000s, a hot day with clouds attempting to become thunder-clouds and start the monsoon season.
The road goes past a wide valley of ranches and grassy hills.
We pass broad-leaf mountain sagebrush. Yes!
We climb through hills, with stands of pine trees not affected by beetle kill yet.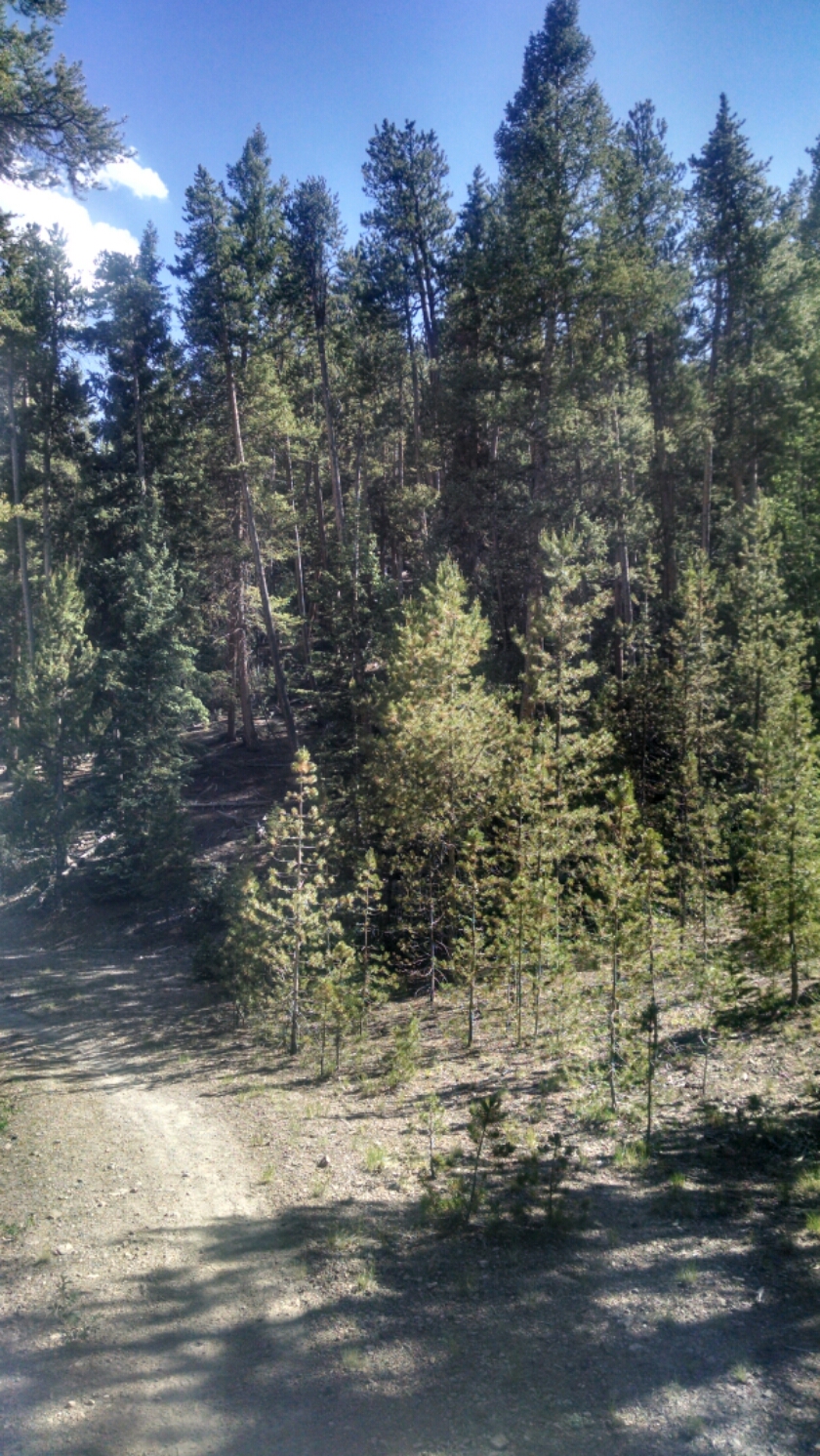 In mid-afternoon I meet an older couple who live full-time in their van, enjoying a nomadic lifestyle.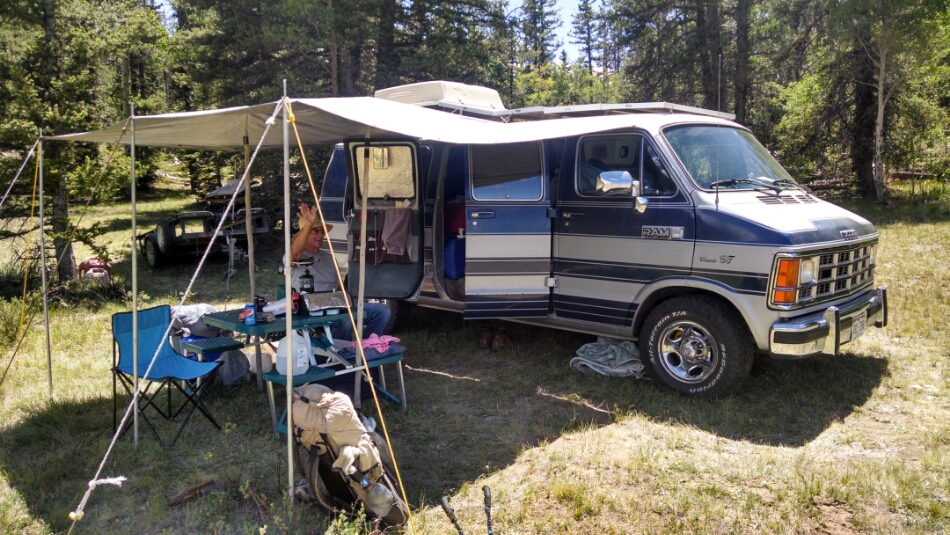 Solar panels on the roof keep the Pepsi they offer me delightfully cold. They invite me to sit at their canopy "porch" and visit a while.
When hearing that I live near Socorro they mention staying at the Wal-Mart parking lot in that city when they go by on way to Arizona. "There's always something  going on in that lot. Last time some woman tried to run off with a full shopping cart, with security giving chase."
I put in a long day of road miles, hoping to get close enough to take advantage of a cabin the next night, but it still may not be in range for tomorrow' s hike.  My feet stayed wonderfully dry all day after the first wet shoes. Hope the long road miles do not cause them to ache in the morning.
Day 15. 7/2/2014. Wednesday
Start past Cochetopa "Bridge", mile 1000, elevation 9806
End 2 miles past Lujan Trailhead, mile 1027, elevation 10345