My feet and shin took a beating yesterday, trying to keep up with another much faster hiker relatively early in my hike. I ran into this issue on a previous hike, and should know better. Lesson re-learned.
The day starts with a climb up to San Luis Pass.
My side-trip up San Luis Peak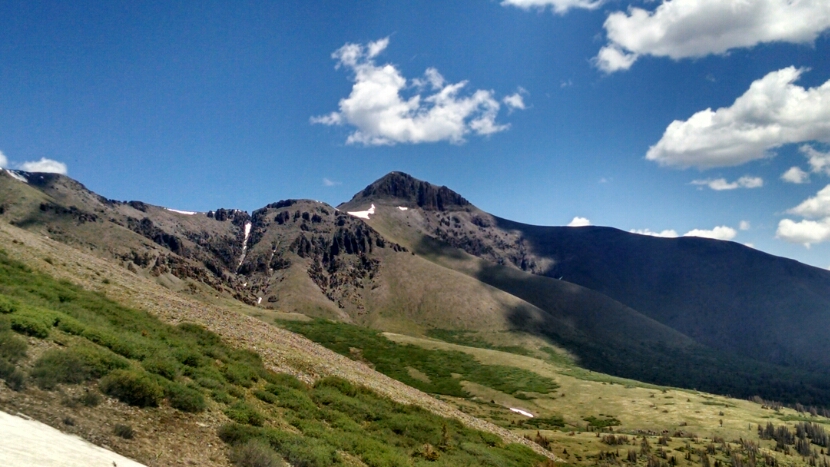 has the longest continuous span of trail over scree I have ever experienced, over half a mile of the stuff.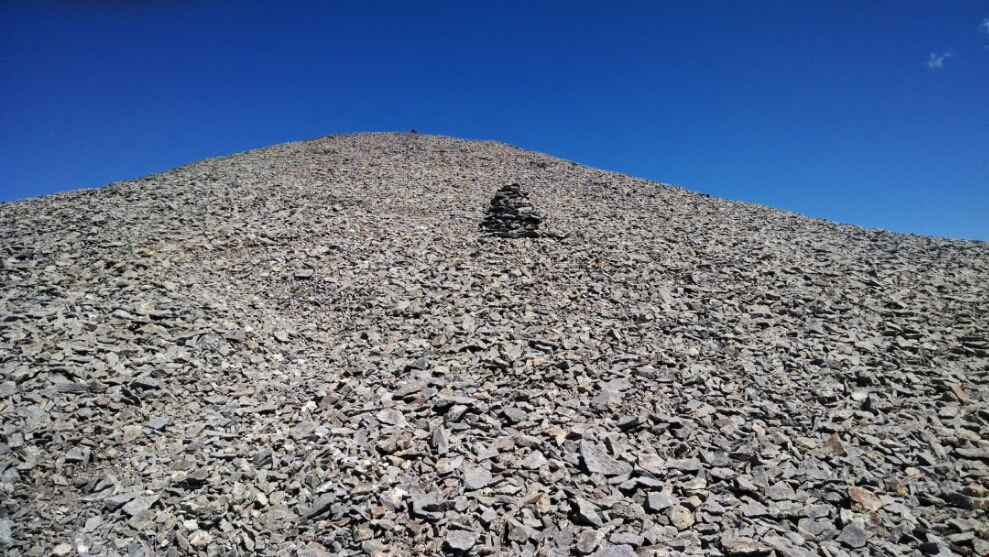 The trail descends into a river valley and follows near and along a creek, gently descending all day. This, and the fact that my shoes can stay dry, help my feet immensely, so after a few hours I can hike at normal speed, if carefully low impact.
Our pat  passes numerous creeks joining as tributaries. The succession of beaver dams is the most I have ever seen.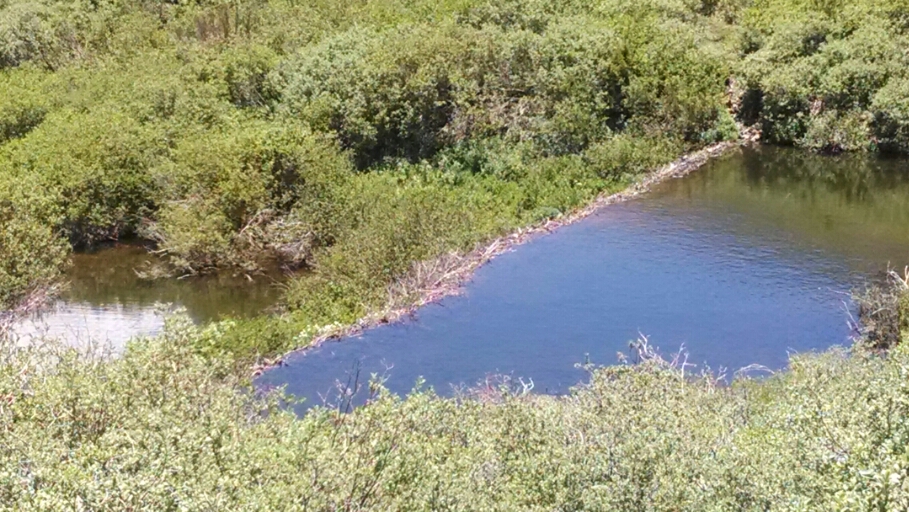 It may be hard to make out, but flowers border these beaver dam terraces.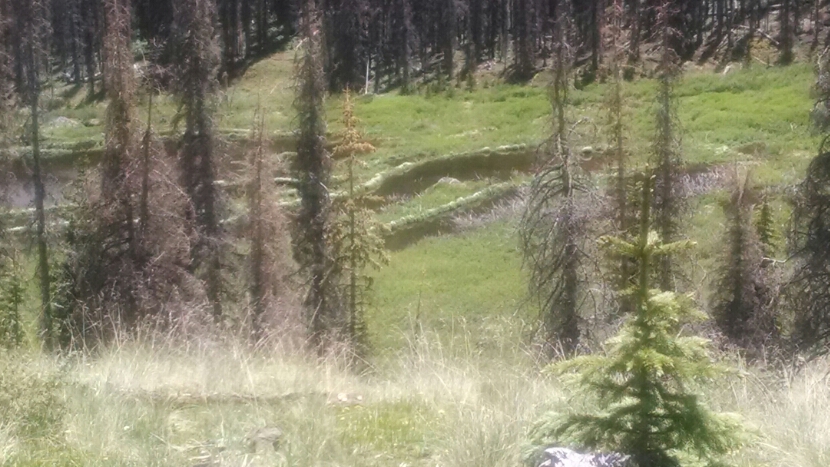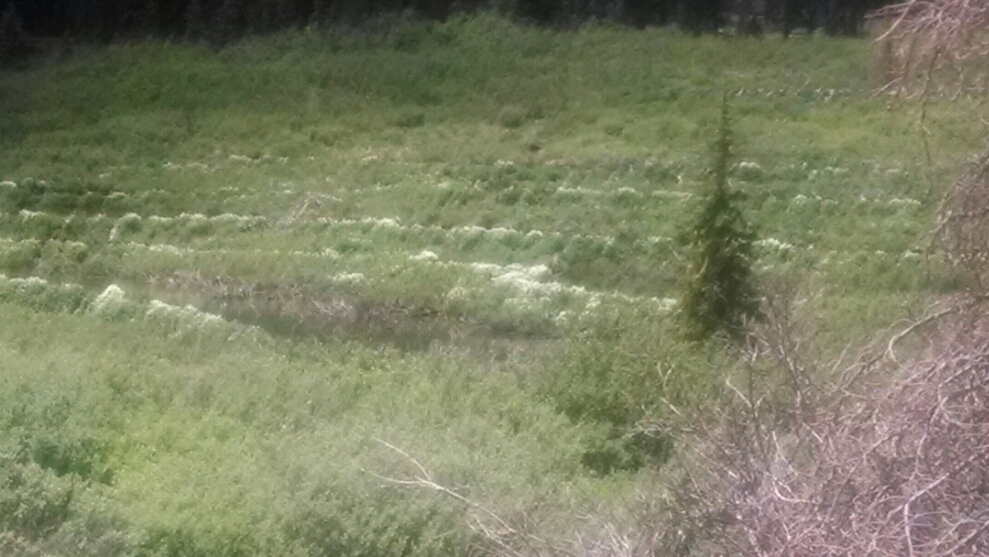 We are in the 9000s elevation, warm, surrounded by trees, even a few aspen.
A lone ranch is near the trail.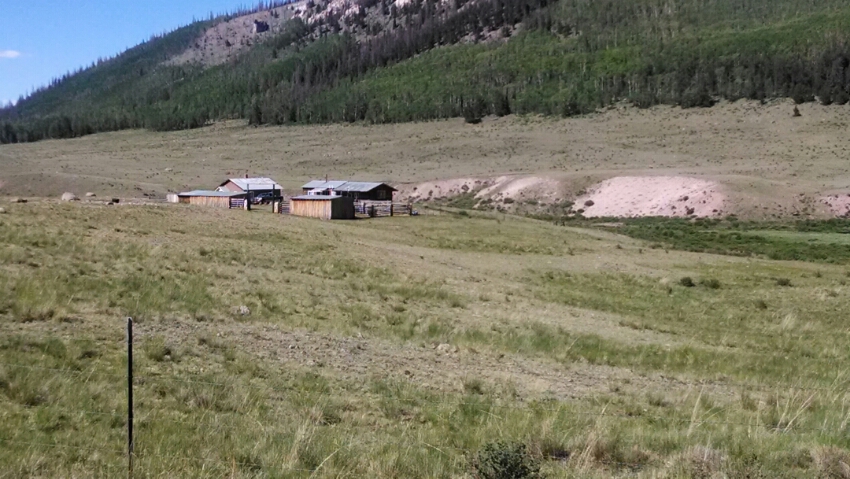 At a forest service trail-head is a special treat.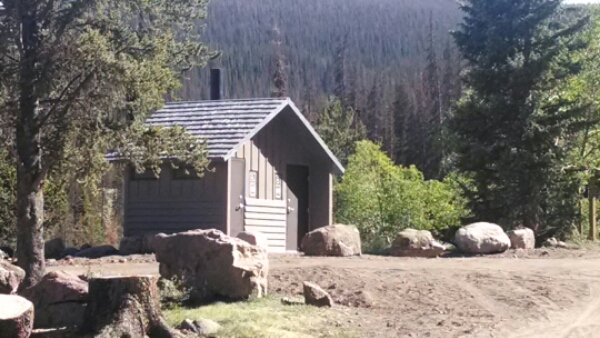 Sorry, but when you have been out in the wilderness for a while, these things matter.
At Cochetopa Bridge the water is too high.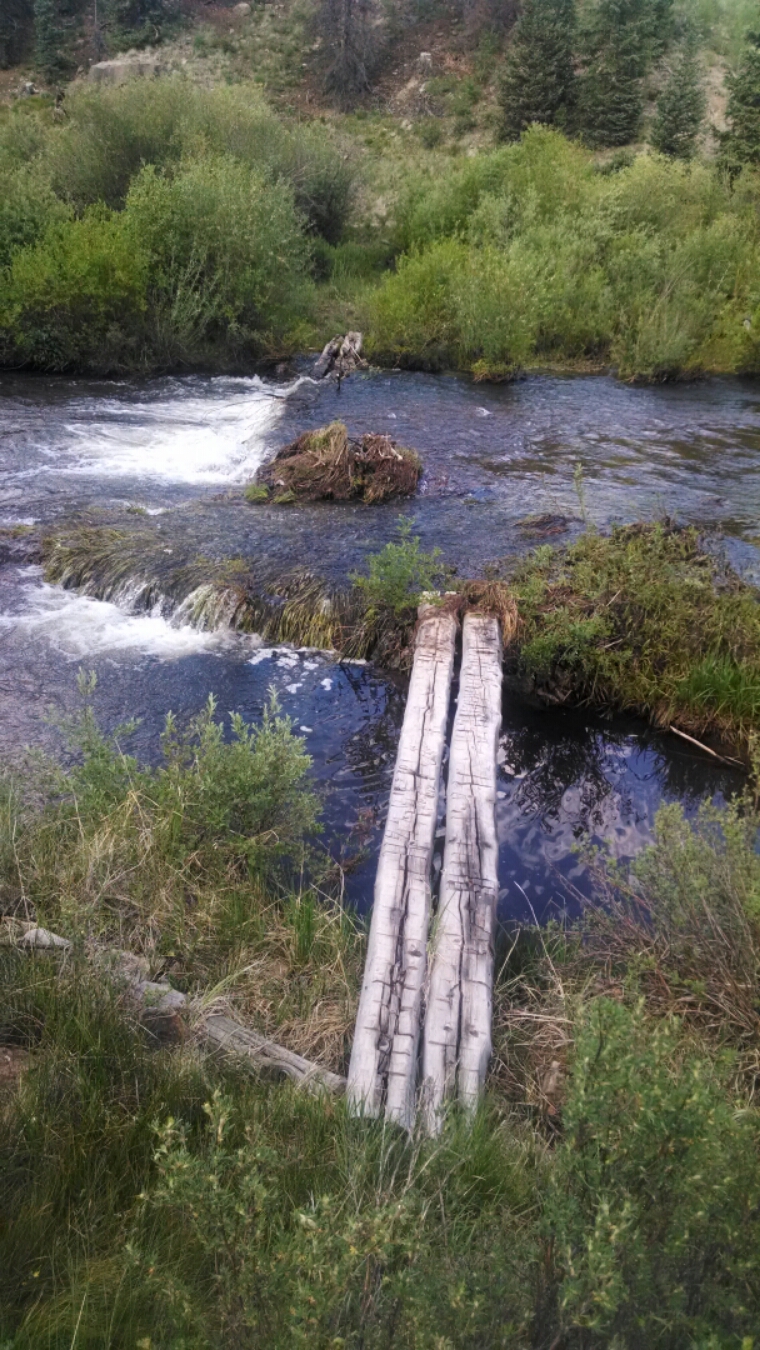 and I have to wet-foot cross.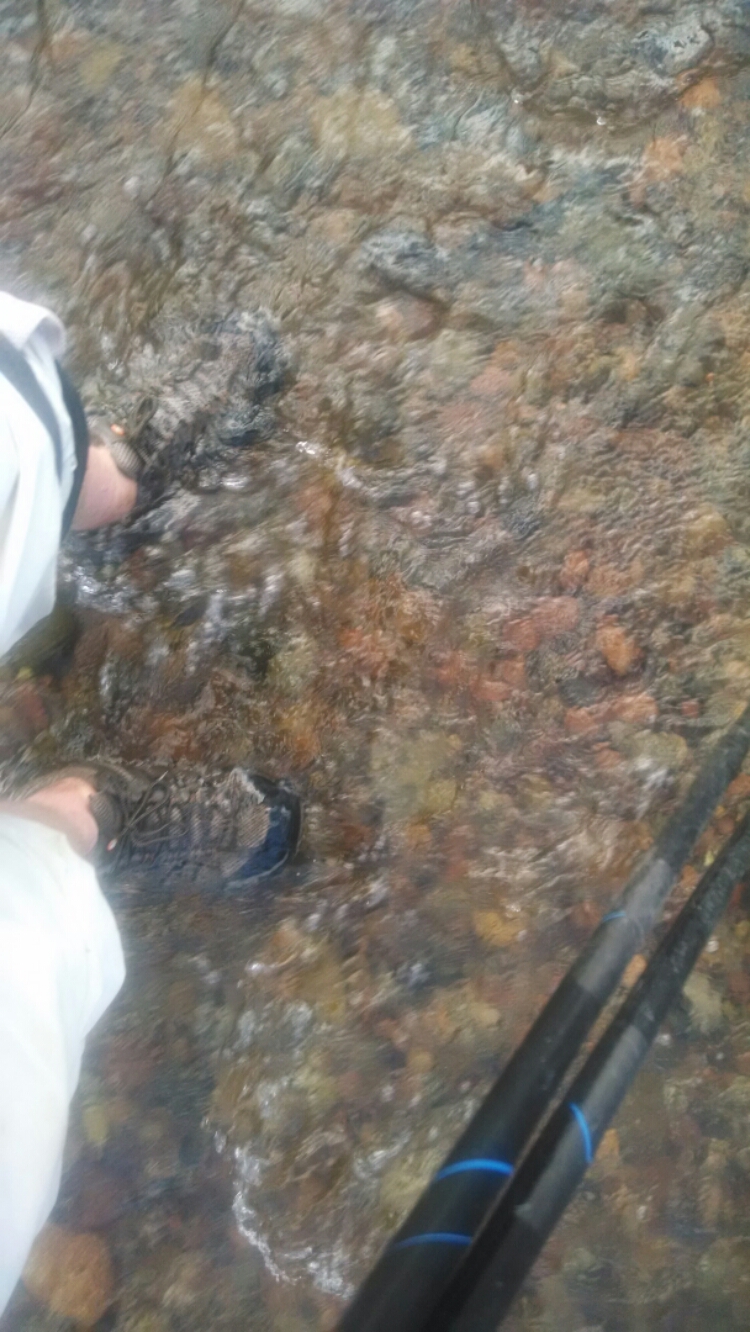 Only after across the water and up the hill does a possible dry foot crossing come into view. I need to keep looking, at even the most discouraging of crossings.
The camp is under aspen, warm, but no wind to help dry shoes.
Well, there is another way to dry out shoes:
Hike More Miles!
Day 14, 7/1/2014, Tuesday
Start 12-119xx near East Mineral Creek, mile 980, elevation 11797
End past Cochetopa "Bridge", mile 1000, elevation 9806