NMVFO volunteers gathered for one day of trail work on Red Canyon Trail (and spur trail to the hiker trailhead) in the Manzanos. Three of us camped out the night before at Red Canyon Campground, and we all gathered at the trailhead for our morning briefing.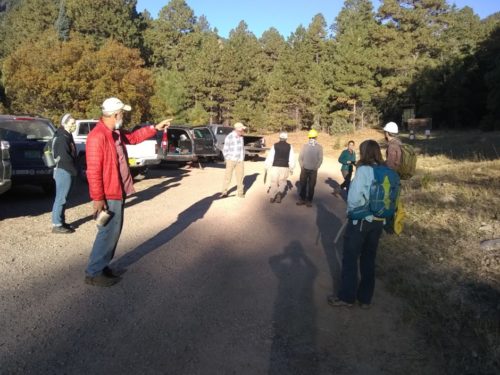 Along with sawing and lopping, we were allowed to work on tread– my first project with a MacLeod and pick all year! Rolling dips just do not show well in my photos, but we installed at least 10 water diversions today. The trail was trenched out in several places, and reroutes may be required someday.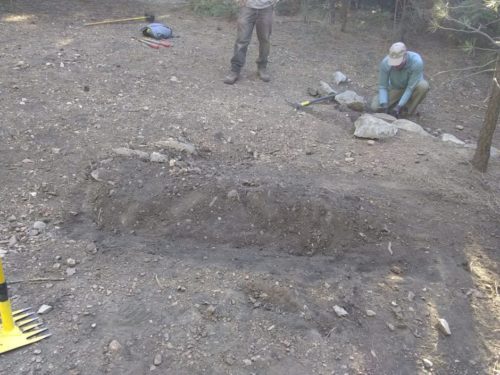 At a rock feature called "the Pinnacle", with a cave, we discussed a re-route around a badly eroded steep section, to be done at a later date.
Many people were out hiking on this fine autumn day, including several toddlers, and the campgrounds were full. People are really getting outdoors and using trails in this state during the Pandemic.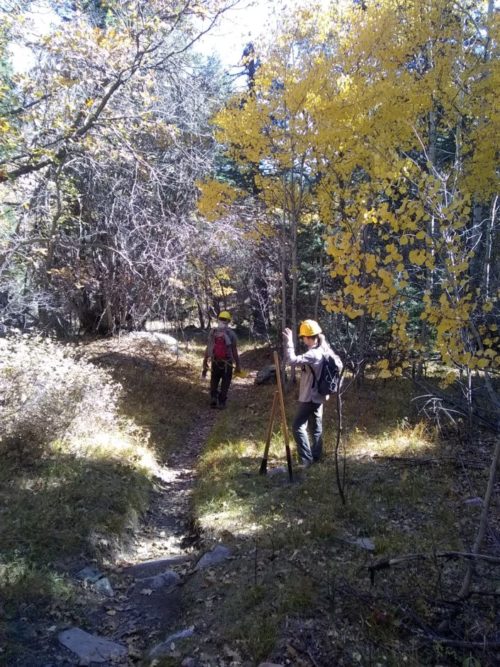 I really enjoyed sharing time with Don&Deb, Ed, Jenny, Adam, Juliana, Mike M., Charlie, Bill, and Christina.