Four volunteers joined two staffers from the Continental Divide Trail Coalition to work on a trail reroute in the Black Range. We met Thursday afternoon across from a cabin near the base of Lookout Mountain, along dry Chloride Creek, after a challenging 4wd drive. Our camp was shaded by Ponderosa pine and tall Gambel oak, unlike the low shrub typical in the state. On Friday we did finishing touches, tread-work and lopping, on new CDT trail created by recent projects.
The next day we split into two groups, and mine did maintenance on Caledonia Trail and New Trail, mostly lopping and clearing downfalls. Aspen were at their height of color.
In the evening we did a group hike to the lookout tower for the views, and to get cell signal.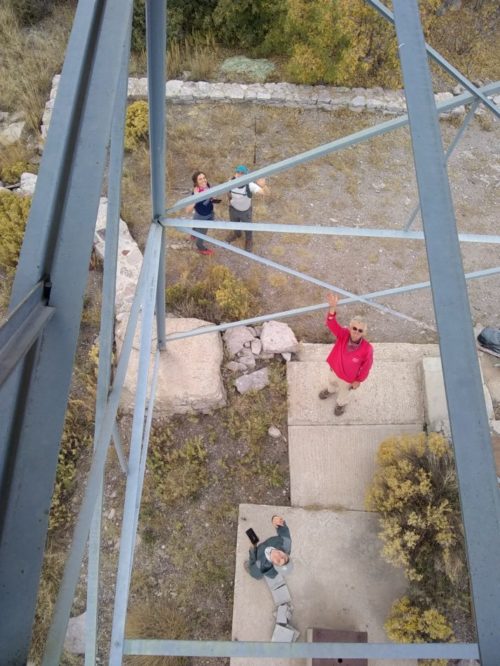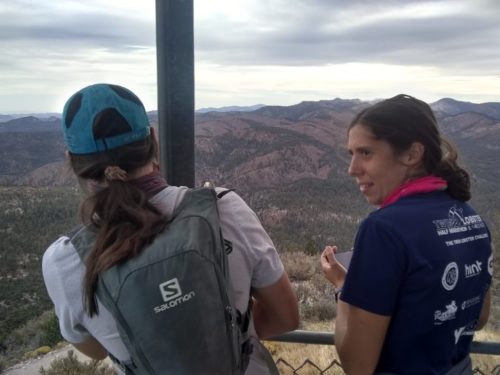 The next morning we finished the project earlier than planned. The weather was due for a sudden change, and the trail was already in good shape. Thanks to CDTC staff Beckett and Isaac, and volunteers Marina & Reid and Steve, for splendid company.