The NMVFO organized a crosscut sawyer certification class at the Panchuela Campground (admin site) at the edge of the Pecos Wilderness, taught by USFS volunteer coordinator Jennifer Sublett, with six students. First was a morning "classroom" session outdoors in our camp chairs…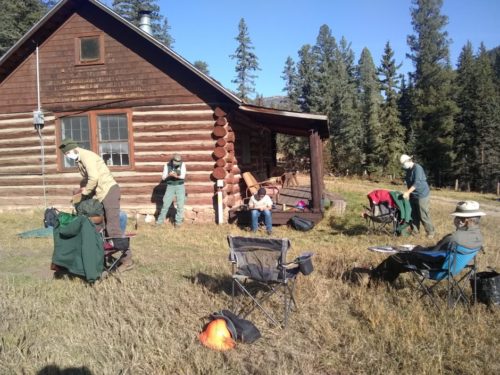 … followed by a short walk downhill into the forest to practice sawing in various scenarios.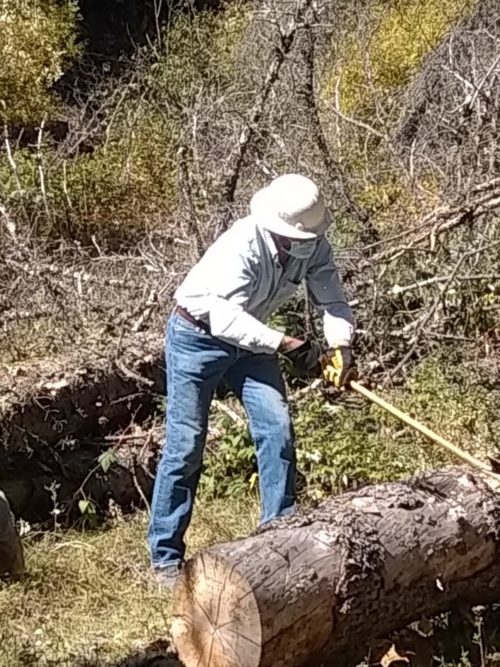 Each cut involved group discussions: top bind vs bottom bind, compound cut, removing snags and bark, escape route, progress of cut, bottom buck, and more.