MRT 2021 Day 21, April 25,  Sunday
• Start S6 mile 76.8 Raspberry Primitive Area, 84.2 until alternate
• End S7 35 after resuming S7 30.5 after 8 mile alternate
• Miles walked: 19.9

Starting into Raspberry Creek is a narrow riparian zone in a narrow canyon.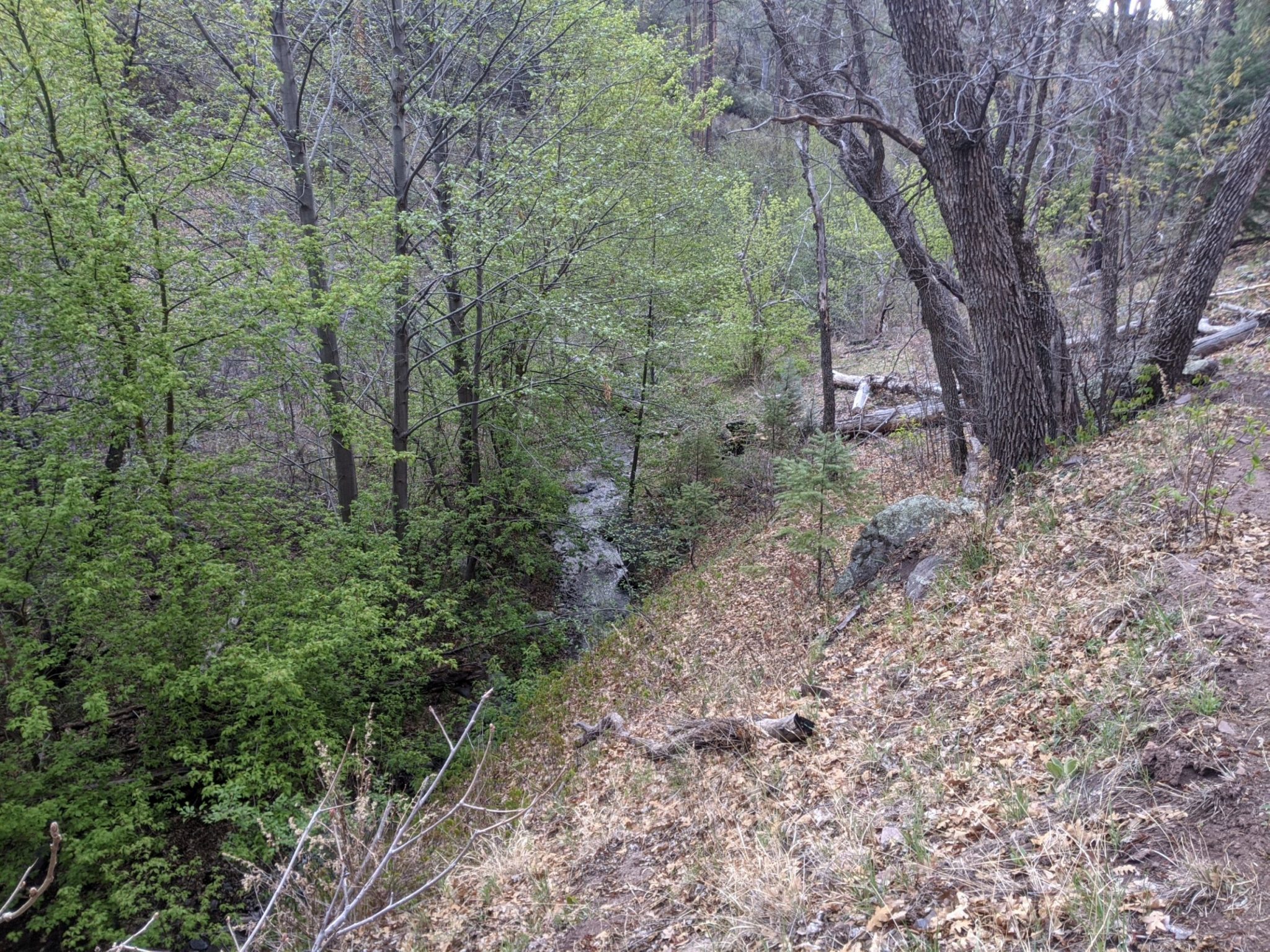 Climbing up Raspberry Canyon, impressive views reward the ascent.
Following Raspberry to where it joins with the Blue River, the main MRT route goes north, but I take the Blue River Alternate, that goes south along the river for about 8 miles. I ford the river dozens of times, but it is narrower than the Black River, without slippery rocks.
An intact beaver dam shows chomp marks on some of the logs used to build the structure.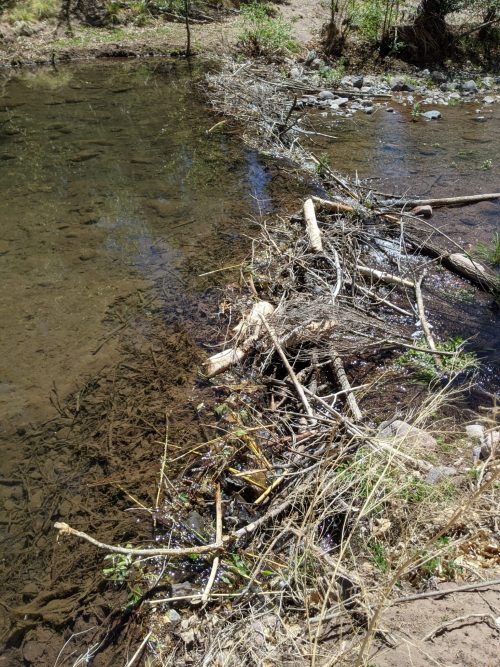 After joining back up withe the MRT, and a cross-country exercise to remind me what trail I am on, the route goes through Little Blue Creek, a remarkable slot canyon, or "box", splashing through ankle-deep water with high vertical sandstone walls.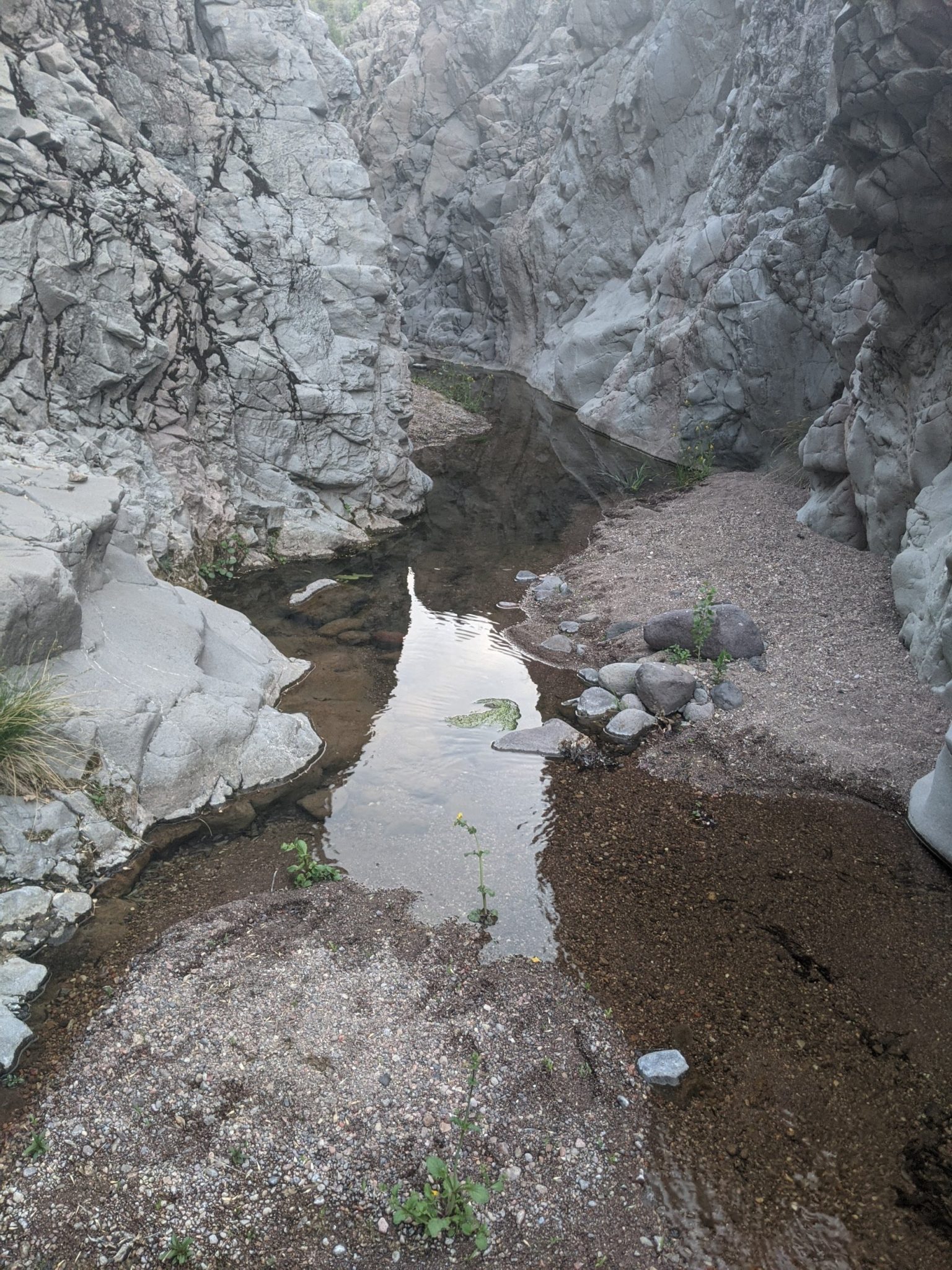 The minnows at my feet are busy playing minnow games. After a full mile of this slot canyon, the day is late and now the walls are tallest, so I need the night-time mode on my camera.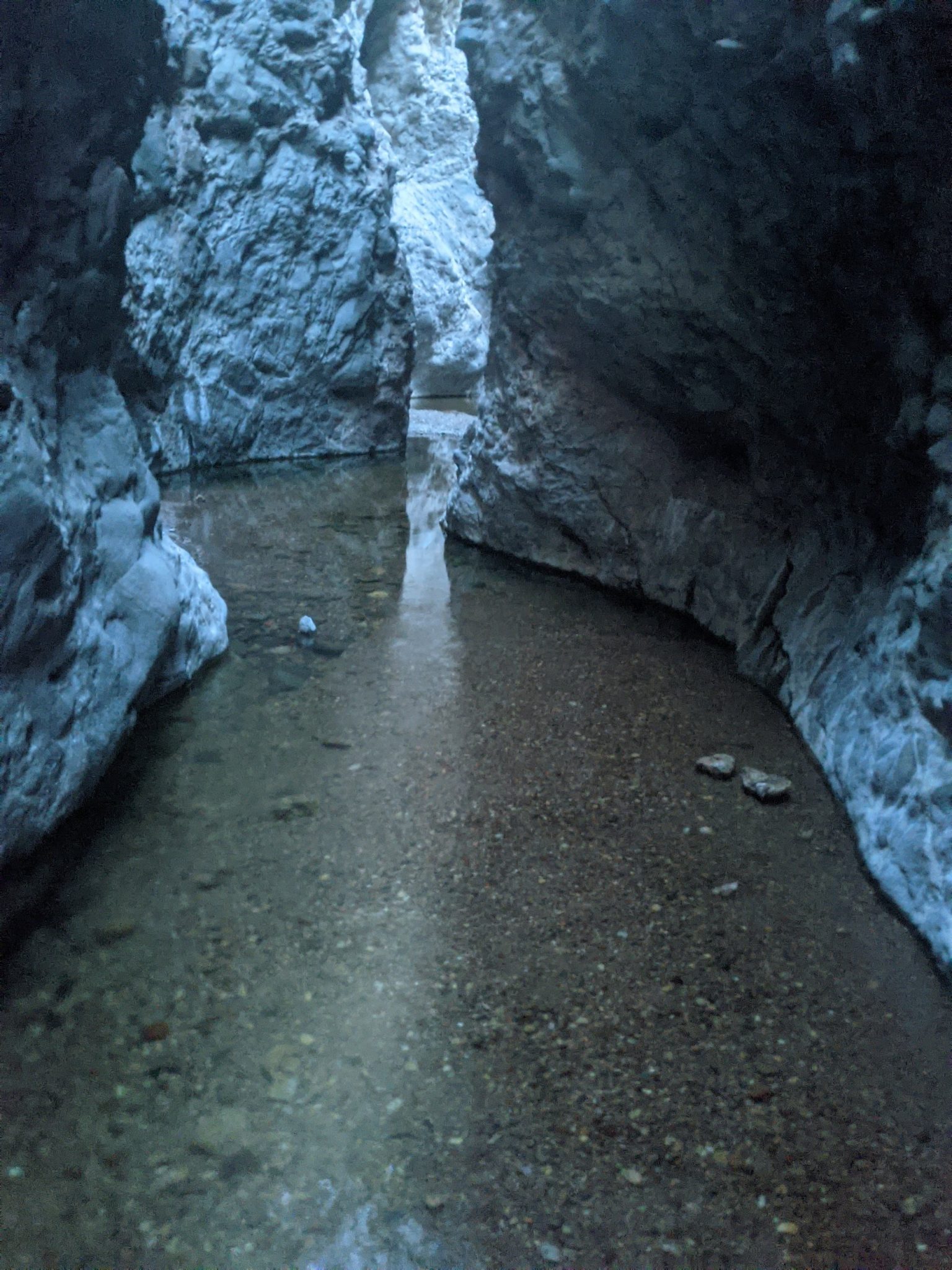 Finding a sandy bank near the creek, I cowboy camp, listening to water and frogs.