MRT/GET 2021 Day 34, May 8, Saturday
• Start Magdalena, NM
• End Lemitar, NM and home
• Miles walked: 30.5
Starting early north from Magdalena is a bit of Cibola National Forest with hills, grass, and juniper.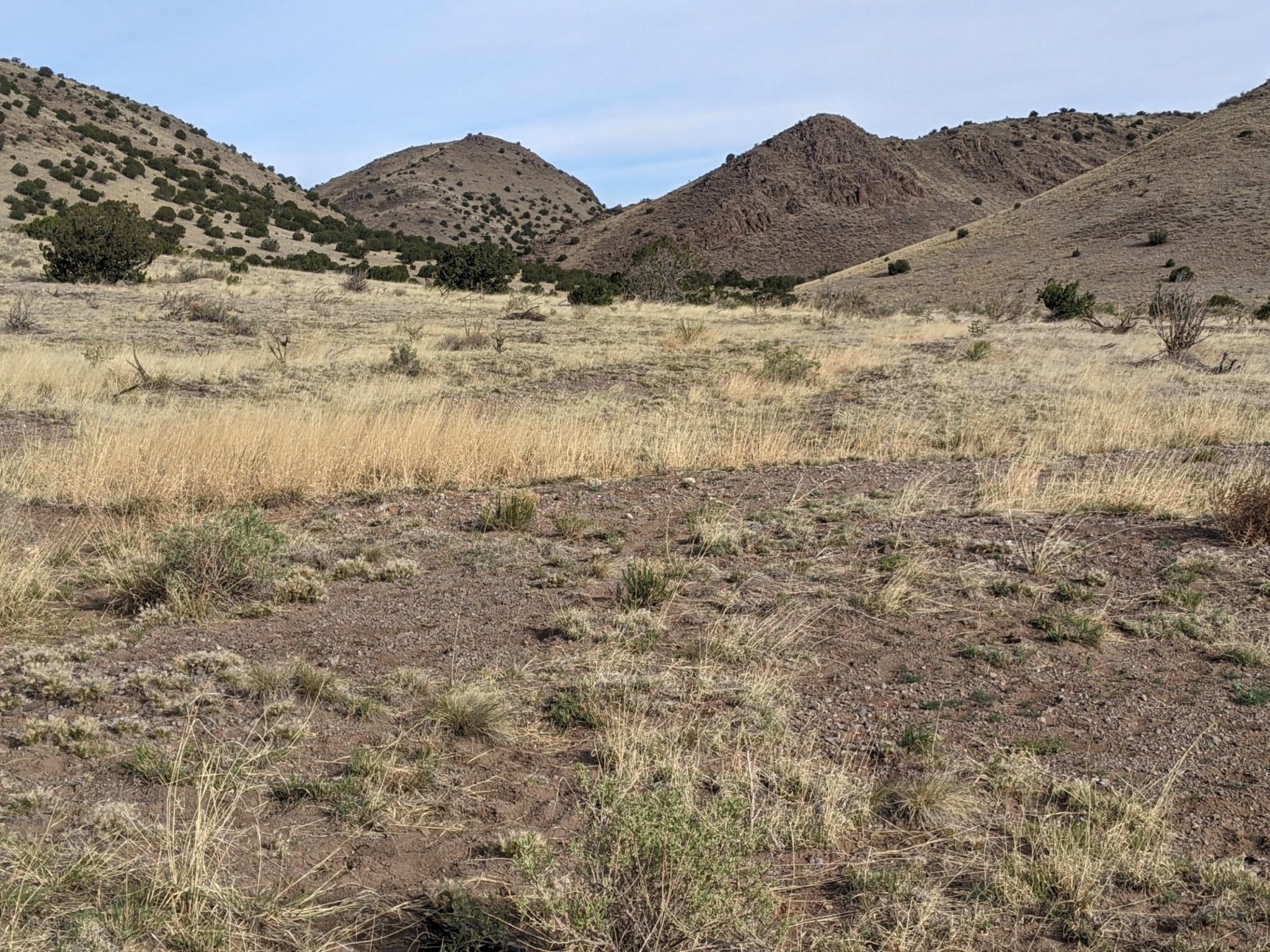 Afterwards, the route will spend most of the day crossing a huge grassland plain to a small mountain range near the village of Polvadera along the Rio Grande.
The grassland is actually a complex mixture of grasses, bare dirt, wildflowers, small shrubs, and my namesake, sagebrush, not often found this far south.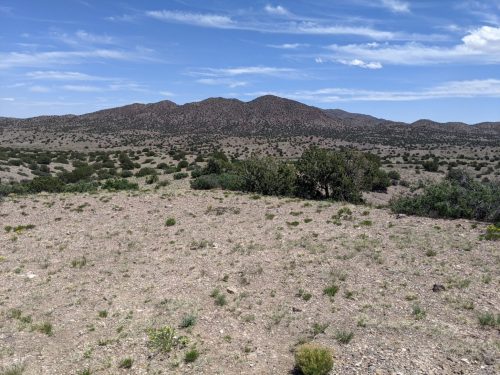 The route involves some roads, cross country, and arroyos to negotiate a checkerboard of private, state, and BLM sections. Approaching to the mountain ridge, I follow San Lorenzo Arroyo to the north side of the ridge to San Lorenzo Canyon, a slot canyon with fine rock formations.
Through the canyon, I follow the drainage down past I-25 to Polvadera, and then walk south to the next village, Lemitar, and am finally home!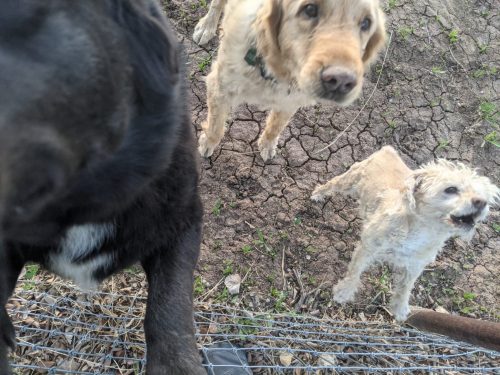 Finished audiobook Kidnapped, by Robert Louis Stevenson.