AZT 2020 Day 20, March 28, Saturday
Start mile 450.2, FR 194 (passage25mile11.8)
End Pine trailhead mile 461.1 and into town of Pine (passage 25mile21.8)
Miles walked: 10.9
A light snow last night is slow to melt in the cold morning, and patches of mud on the road stay frozen until mid-morning.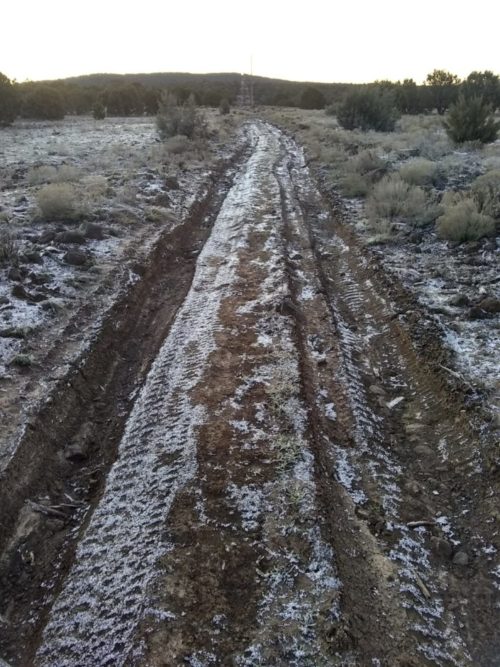 Getting close to the town of Pine, tall pine forest has been thinned, presumably for fire defense.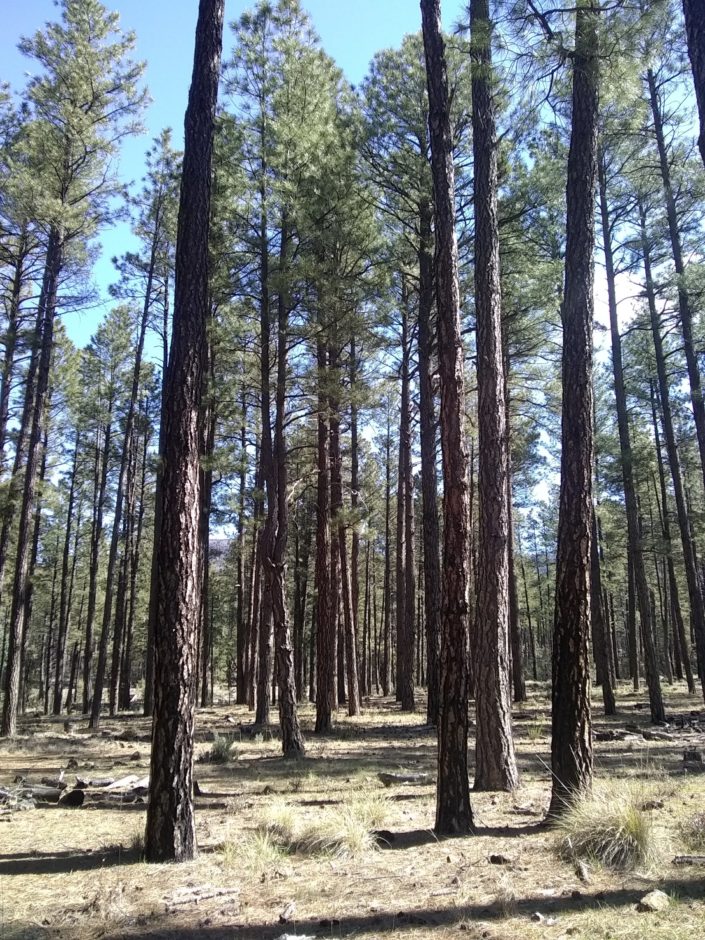 Yesterday on the way down to the river, I got signal and reserved a cabin in town for a modest price. Pine is traditionally a favorite town for hikers, who tend to gather and tell tales at brewpubs and restaurants, but with covid19 most establishments are take-out. I do happen to meet two separate thru-hikers at the laundry, Ridgerunner and Barefoot, and gather intelligence.
Since the Grand Canyon routes are closed by covid19, many hikers plan to stop at Flagstaff, where there are transportation options to get off… and then get back on, the trail: plane, train, bus, interstate, car rental. That is, if we can hike from Pine to Flagstaff, with trail conditions possibly being still too muddy or snowy. I plan to try, taking advantage of several days of reasonable weather, and will turn around if it gets too bad and have family pick me up at Pine.
The cabin is nice, but water pressure is just a trickle, a problem with the town water system. Fortunately the laundromat gets water from a separate supply, so I get clean clothes, if not a hot bath.
I have a mailing mixup, my fault, but can resupply at the grocery. Some store shelves are rather bare. Everyone else in America has already experienced this in person, but I have been on trail and out of touch.
At midnight I get enough water pressure, and try out the fancy whirlpool for my sore sore muscles.