AZT 2020 Day 19, March 27, Friday
Start mile 422.9, down from rocky ridge (passage23mile19.7)
End mile 450.2, FR 194 (passage25mile11.8)
Miles walked: 27.3
Red Hills Trail shows off mountains with exposed red rock outcroppings, and hillsides covered with small broken pieces of the same rocks.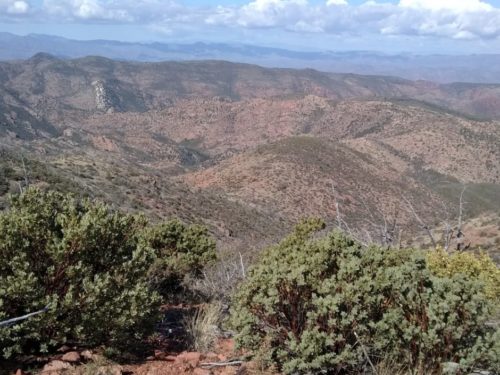 After going down and up a couple of canyons the route plunges down to East Verde River on Brush Springs Trail, losing 3k altitude. Storms threaten all around, but other than a freakish snow flurry, no rain. When the sun is blocked by clouds, the temperature plunges to new daytime lows.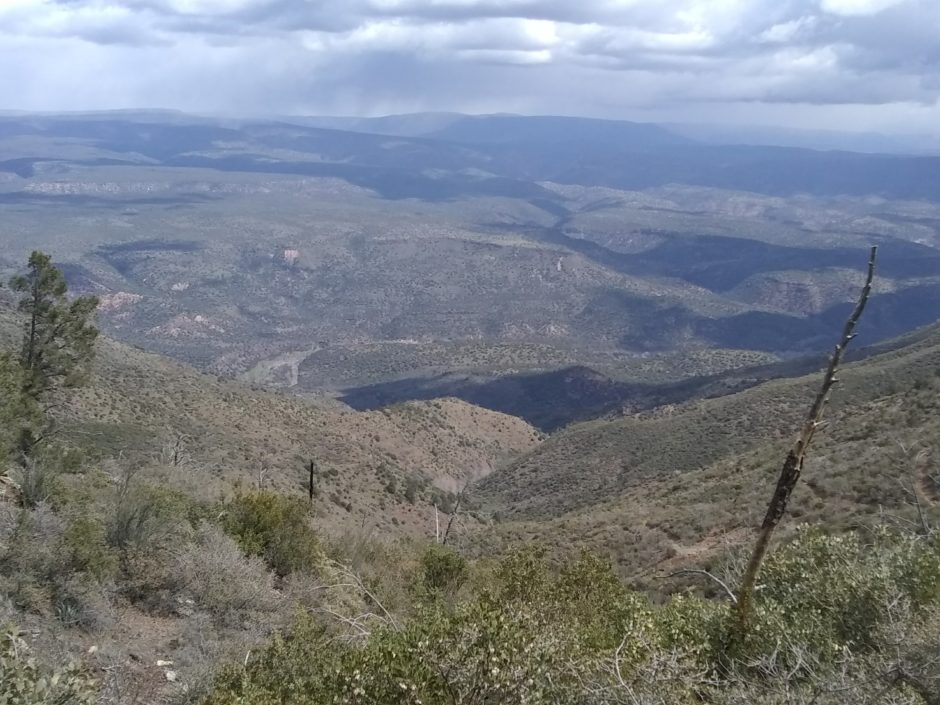 A guest ranch is established near the river, and horses and mules loiter nearby. A peacock cry out.
The East Verde River is a wet-foot crossing, and the currents this year of abundant moisture are fast.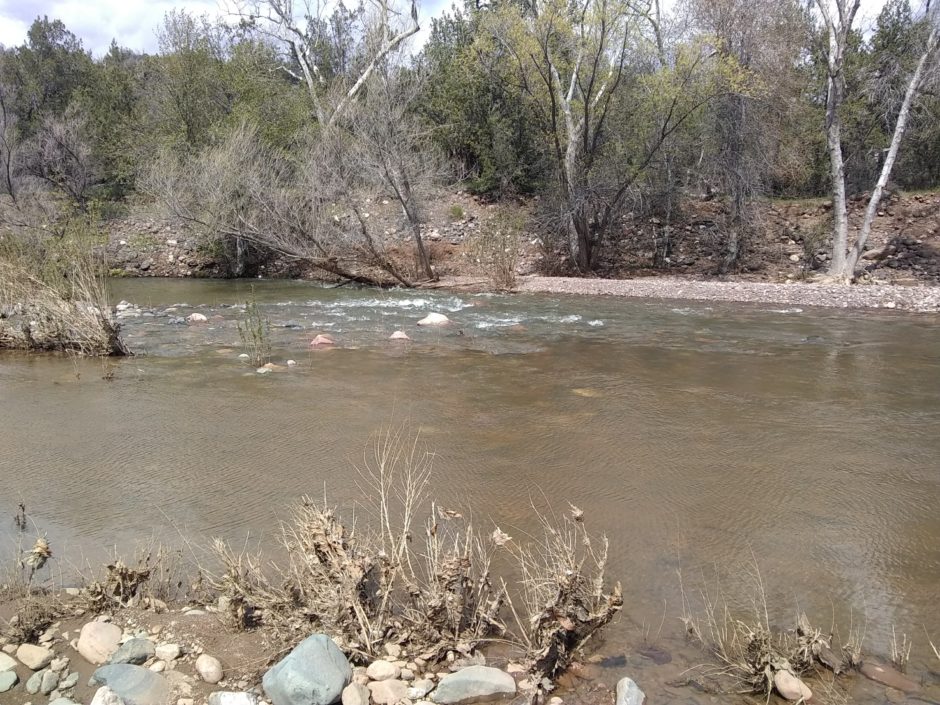 On the climb back to 6k altitude the route climbs up Hardscrabble Mesa, rocky trail, following cairns for miles.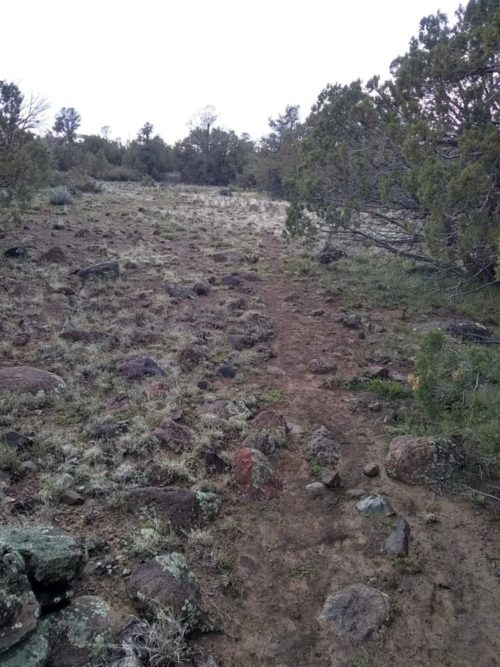 My water bottle partially freezes in the night, inside the tent.
Finished audiobook The Queen's Necklace, by Alexandre Dumas