AZT 2020 Day 21, March 29, Sunday
Start Pine trailhead mile 461.1 and into town of Pine (passage 25mile21.8)
End mile 483.8 in General Springs Canyon (passage27mile2.6)
Miles walked: 22.7
On my walk out of Pine, a herd of elk are in front of the supermarket. Locals do not seem excited, so it must happen often.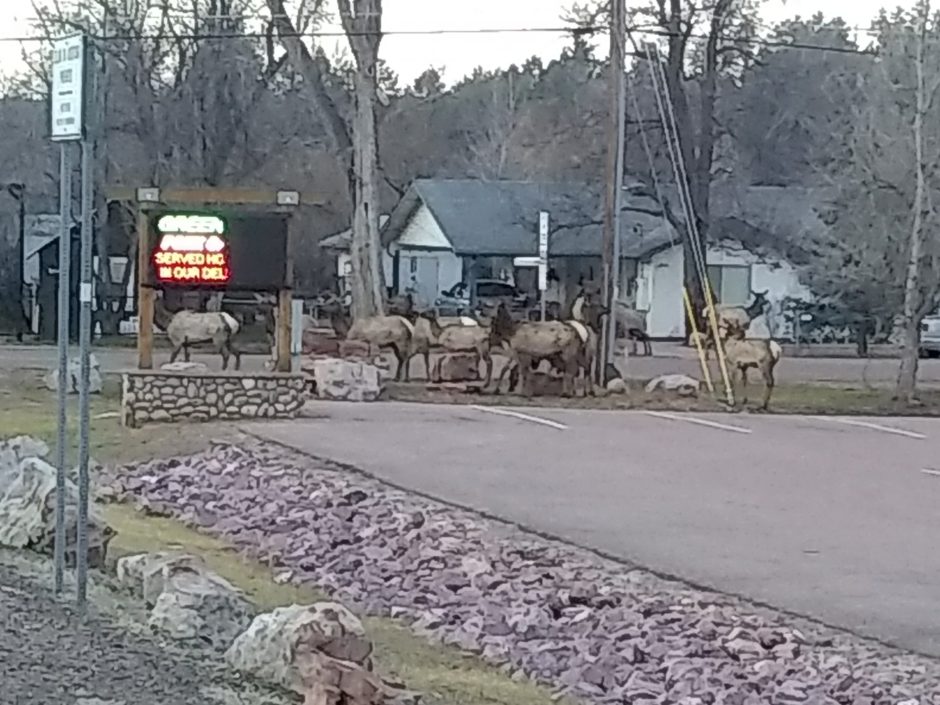 The hike today mostly is just below the Mogollon Rim, a cliff many miles long. To the south of the Rim land is mountainous, and to the north a relatively flat high plateau.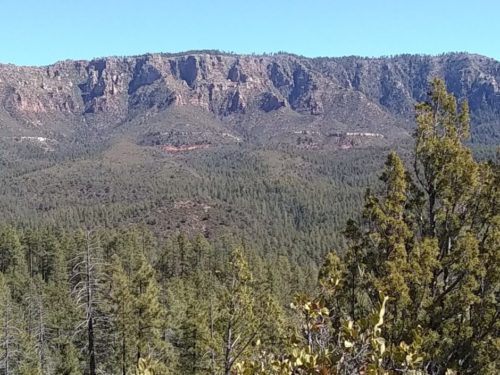 We go along the Highline Trail, first established in the late 1800s to connect local ranches and homes under the Rim.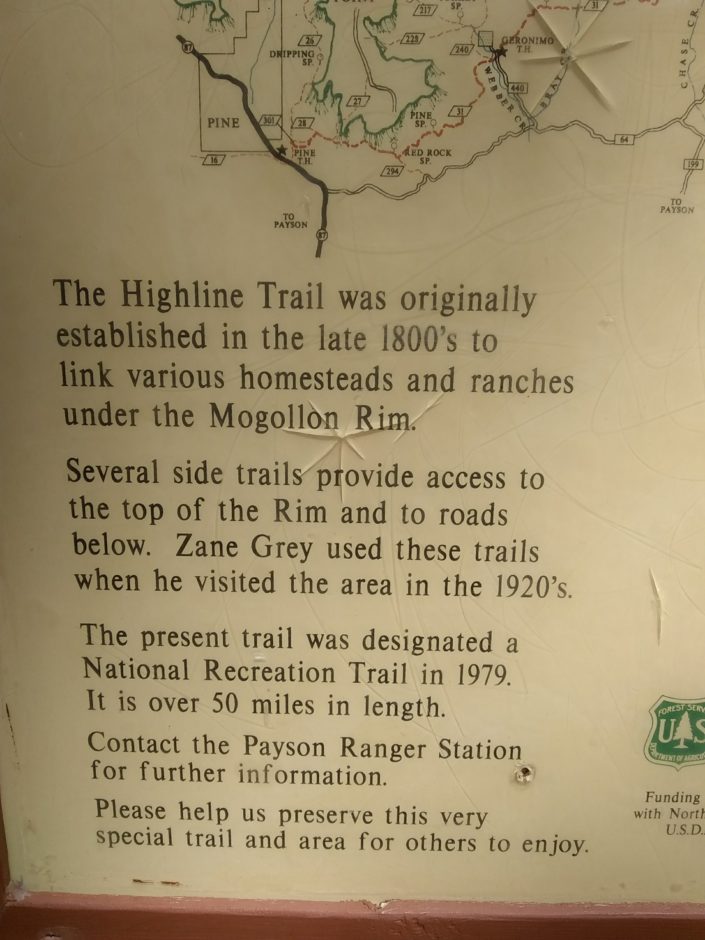 The trail is rather hilly and rocky, requiring careful attention to hike.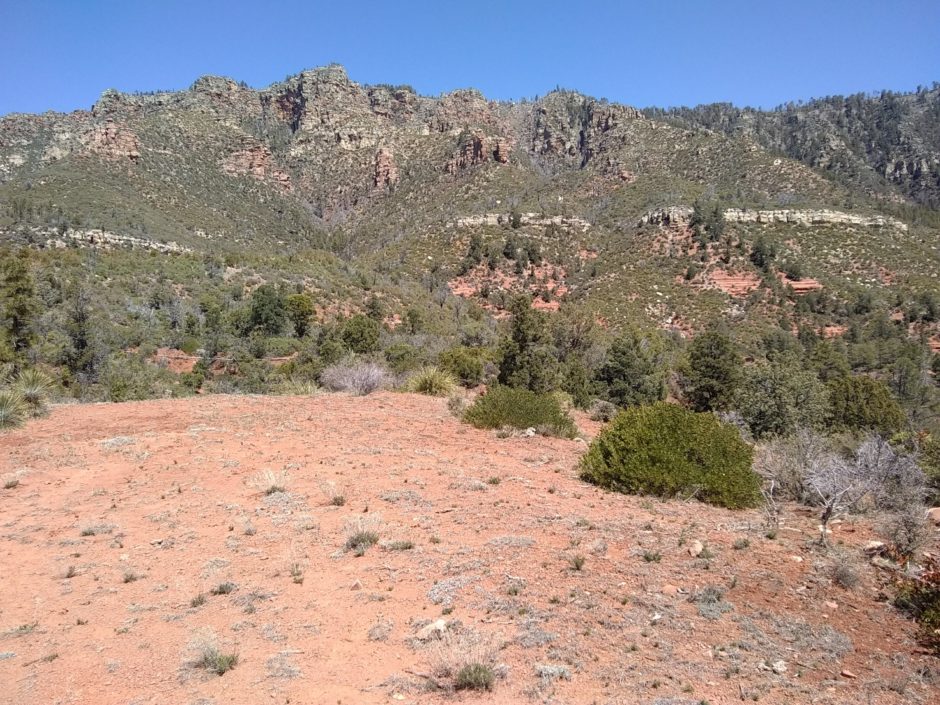 I meet a couple of mountain bikers coming the other way, who report lots of mud on top of the Rim, but that is possible to hike through.
Later in the day I meet "Solo", who just learned from a satellite message from his wife that the next supply store at Mormon Lake is closed due to covid19, and he might not have enough food to get to Flagstaff.
Climbing up on top of the Rim, going from elevation 6k to 7k, is enough for the temperature to drop noticably, with patches of snow.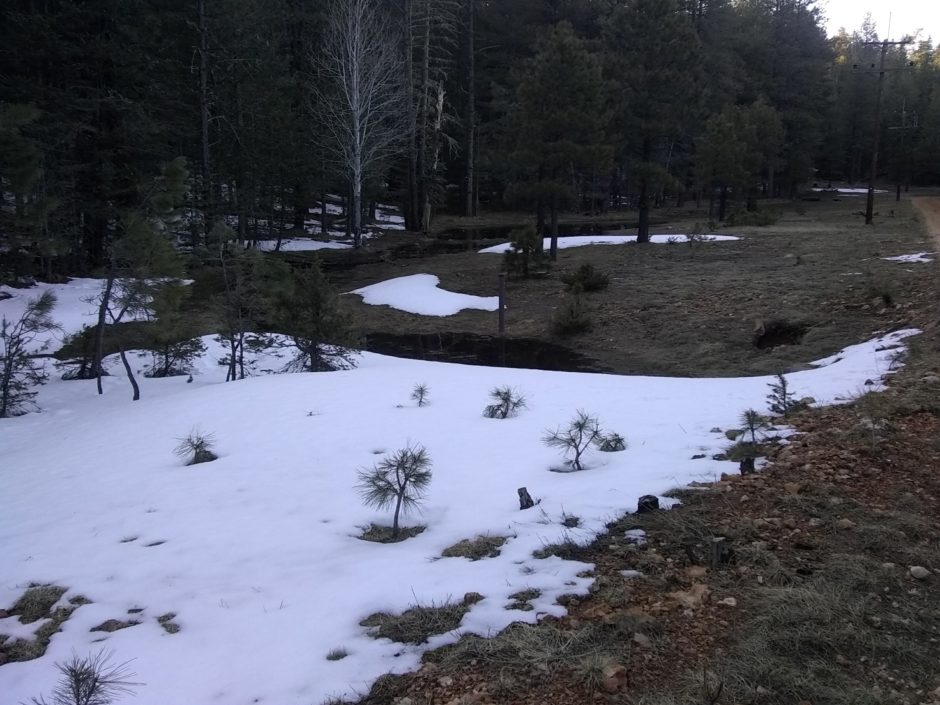 The route does not go along the edge of the Rim along the top, so no views of below are seen. The top is much more hilly than I expected, with canyons and ravines and a lot of creeks, but the flatness starts a few miles in.