Now I can see the views hidden from clouds the evening before.
The morning is occupied climbing a series of 13k peaks, then down along a knife-edge ridge, then back up to the next. Often there is no trail, perhaps cairns if you are lucky. The wind is blowing hard consistently at this altitude, and it is cold, with fleece gloves and down vest needed all morning.
The views were amazing. The experience was amazing. Enjoy these photos which can capture only some small part of the reality.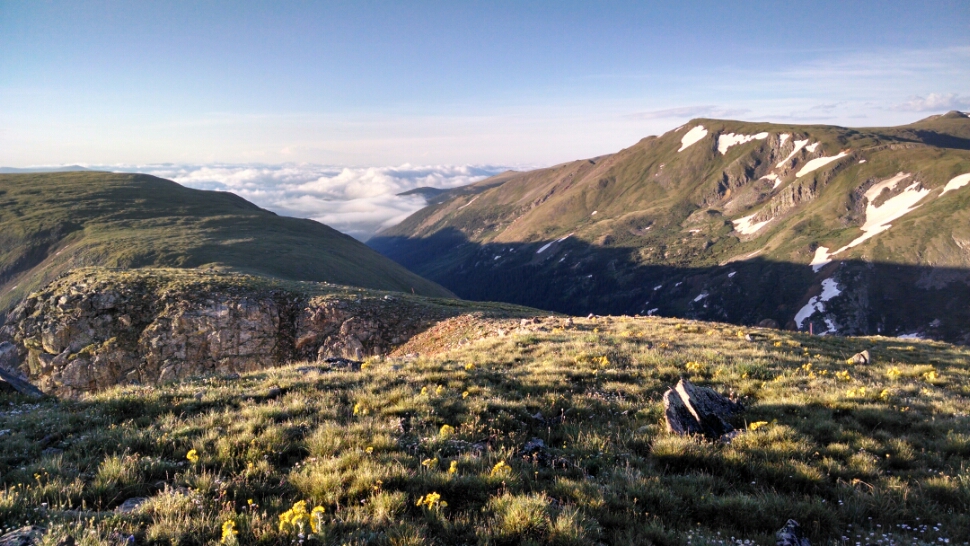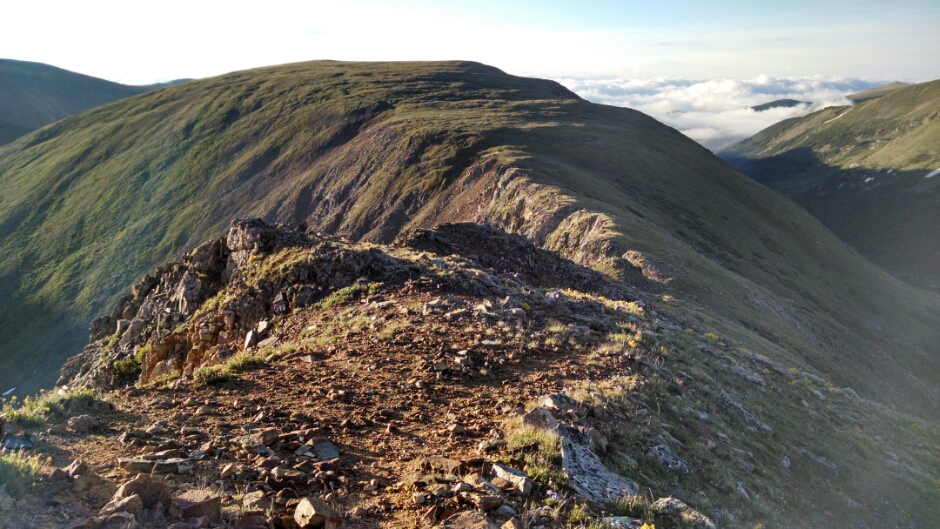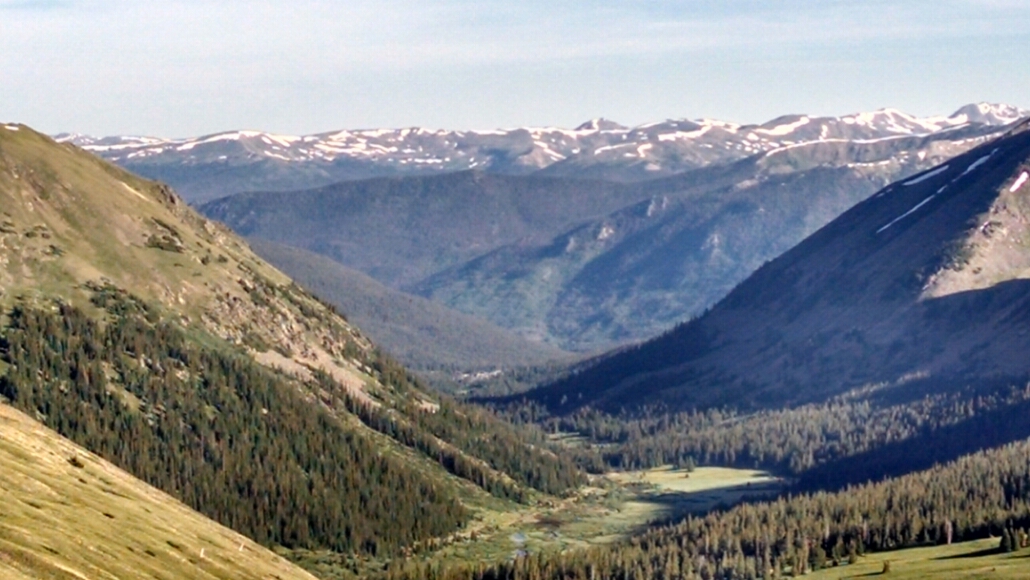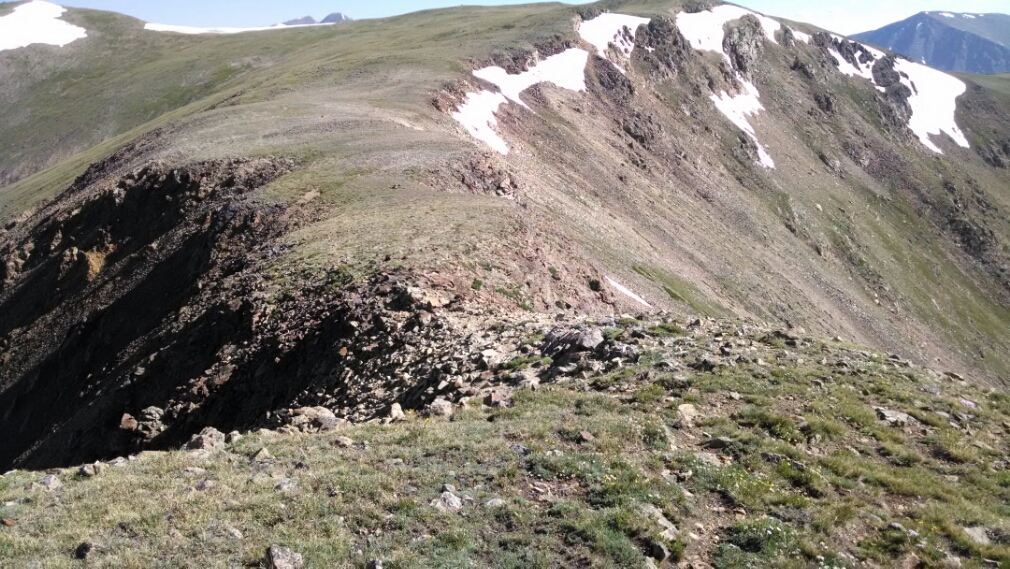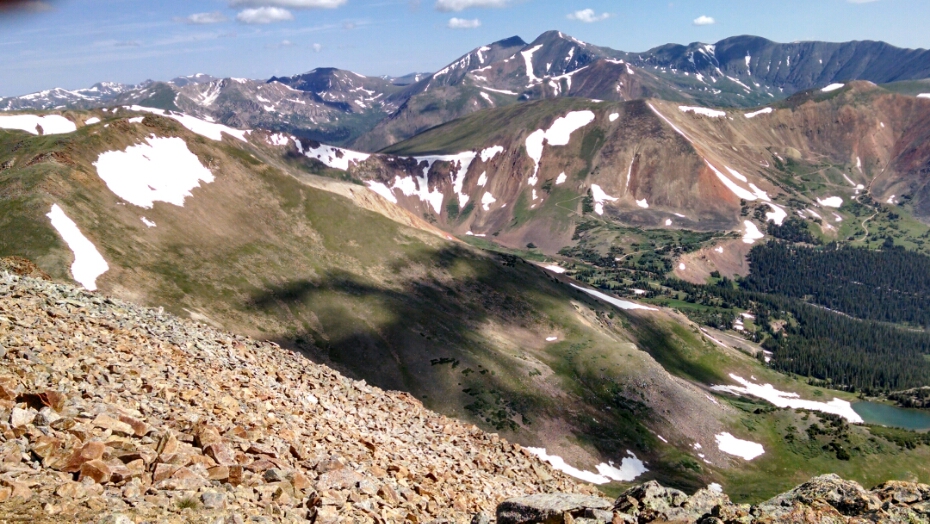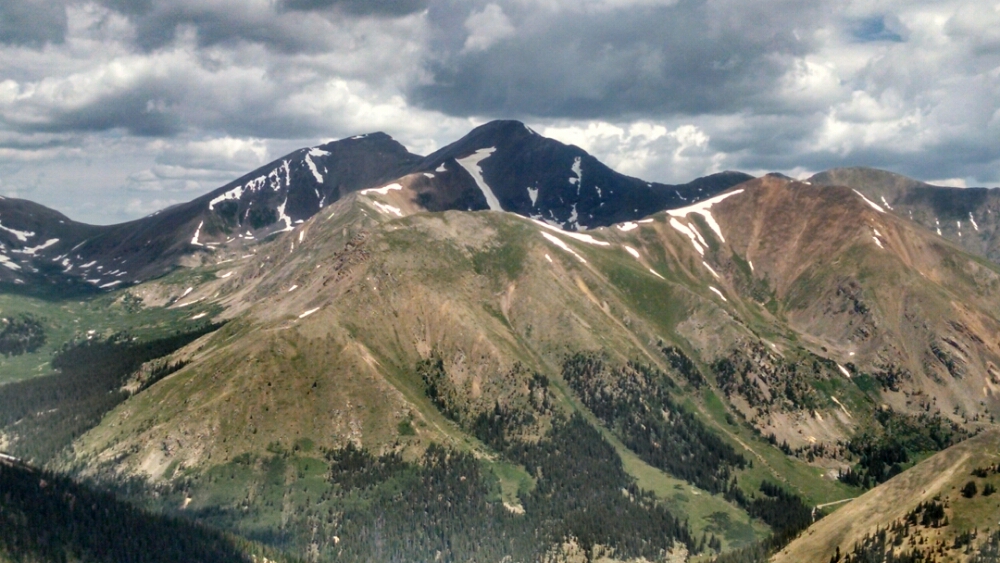 Eventually the trail descends from the series of peaks, down to a forest road along several plots of private land.
It begins raining hard with hail in early afternoon, when I seek refuge under a tree until the worst passes. As I walk up the forest road, rain starts lightly about a dozen times, as a new rain cloud passes overhead.
Usually I hike late into the evening, but a 14k peak is ahead of me, and it would not be good to be caught at such high altitude with bad weather. Best to start the ascent first thing in the morning, before monsoon clouds begin to build. So camp is at 5PM, for a prudent low mileage day.
Rain off and on all night, until 4AM.
No CDT signs all day. What is up with that?
Day 28, 7/15/2014, Tuesday
Start 29-065RX, mile 1250, elevation 12242
End one mile beyond 30-014XR, mile 1264, elevation 11310