The path continues to climb, past trees cut down near the trail for beetle control.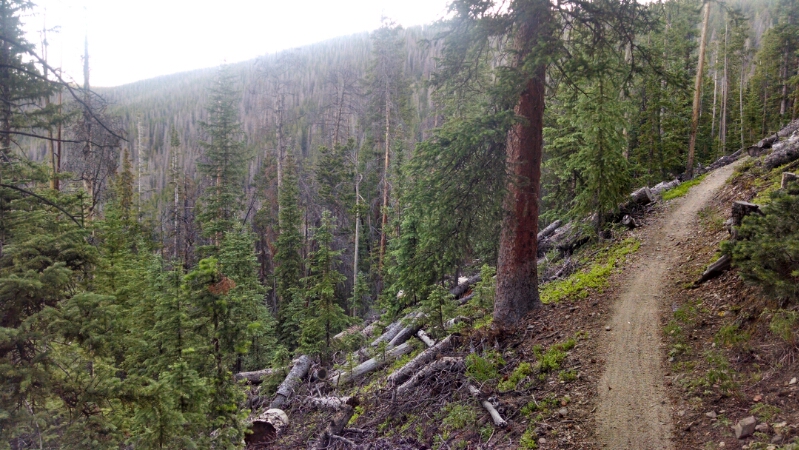 Here are pines of a different variety, with longer needles, roughly all the same age.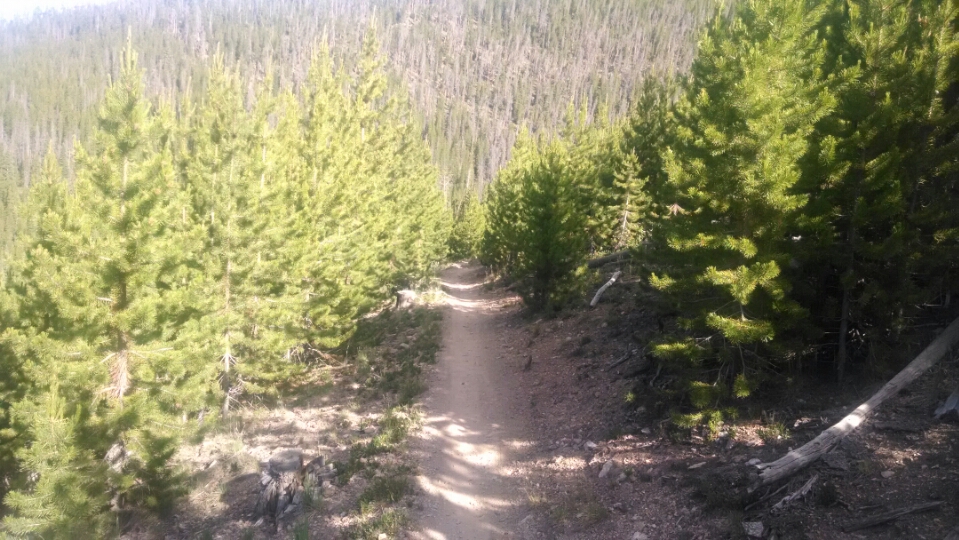 Did the forest service plant these trees as part of a beetle control plan?
Eventually after a sustained even climb the country opens up.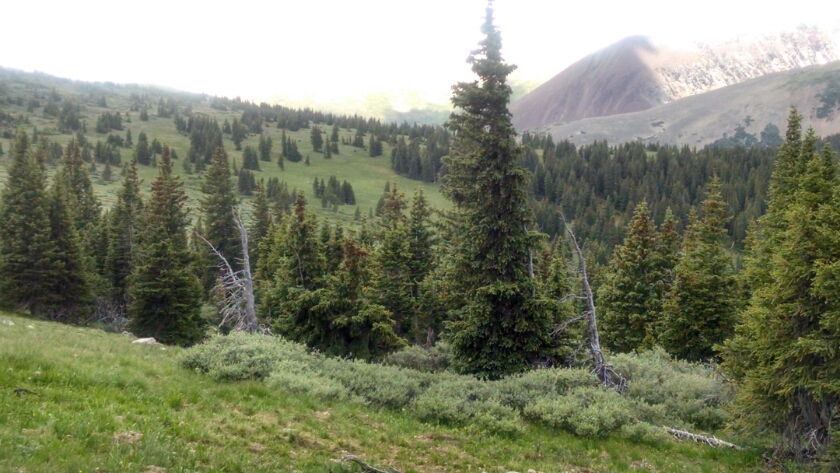 Meet Smokey, a Colorado Trail hiker who started the Appalachian Trail this year, found it too crowded and social, and after 500 or so miles switched to this trail.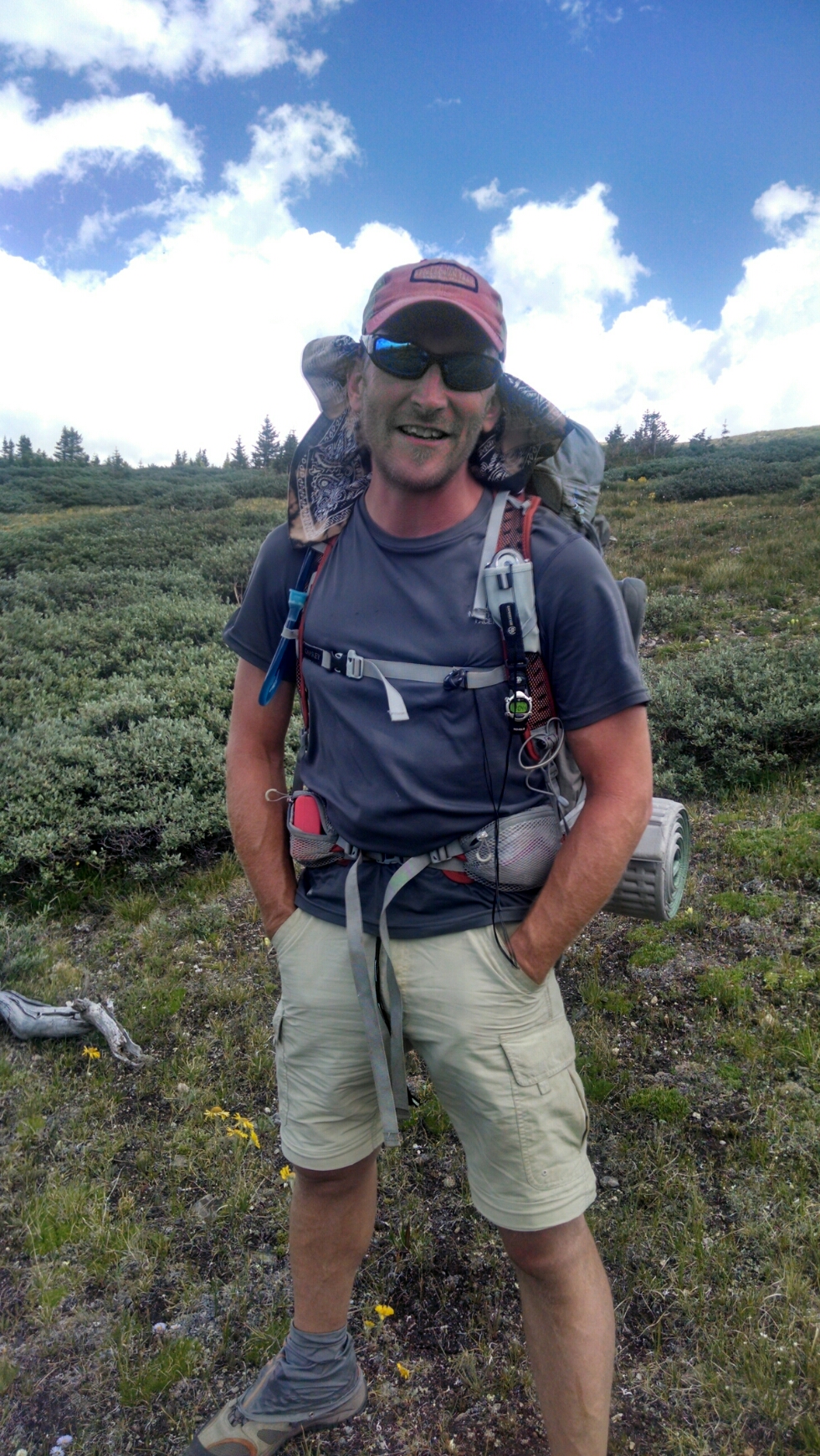 He hiked the PCT in 2004, or thereabouts, if my memory serves. We talked about the effect of two upcoming films about the AT and PCT on number of hikers on those trails.
The path to Glacier Peak along a rocky jeep road, with a light rain that soon passes, begins the high altitude part of the day.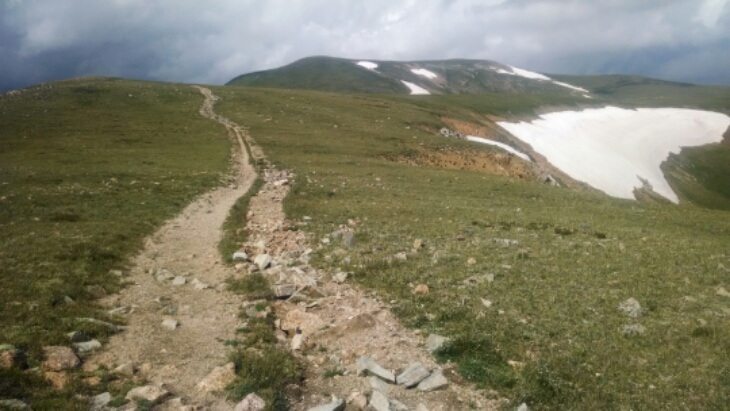 Clouds come in just as we are getting to the best views and exciting hiking around Whale Peak.
Oh, and the Colorado Trail separates and heads to Denver. The dozen or two fresh-faced hikers each day, early in their journey, are gone. The trail now seems remote, lonely, no fresh tracks to follow.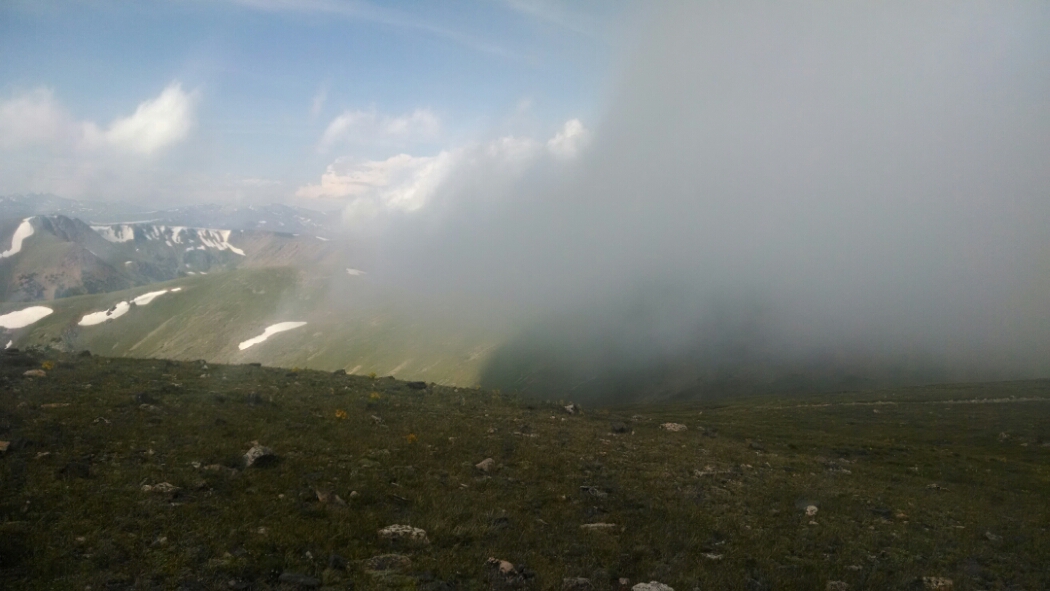 Completely enveloped by thick fog, I must make my way along a knife-edge ridge with disappearing tread and few cairns, relying on GPS waypoints.
Below a large herd of elk hide from me on a steep cliff in the clouds.
This picture represents visibility for the rest of the evening.
Melt from a snow field supplements my water supply in late evening. I am camping at high altitude, so brace for a cold night. While falling asleep lightning flashes illuminate the fog. At midnight a hard rain falls, with nearby lightning.
Day 27, 7/14/2014, Monday
Start 28-065XX, mile 1230, elevation 10038
End 29-065RX, mile 1250, elevation 12242