Day 17, Friday July 3, 2015
Start 11-185M, approx mile 1754
End past creek 12-127WT, approx mile 1775
The trail heads for a rocky peak that looks fun.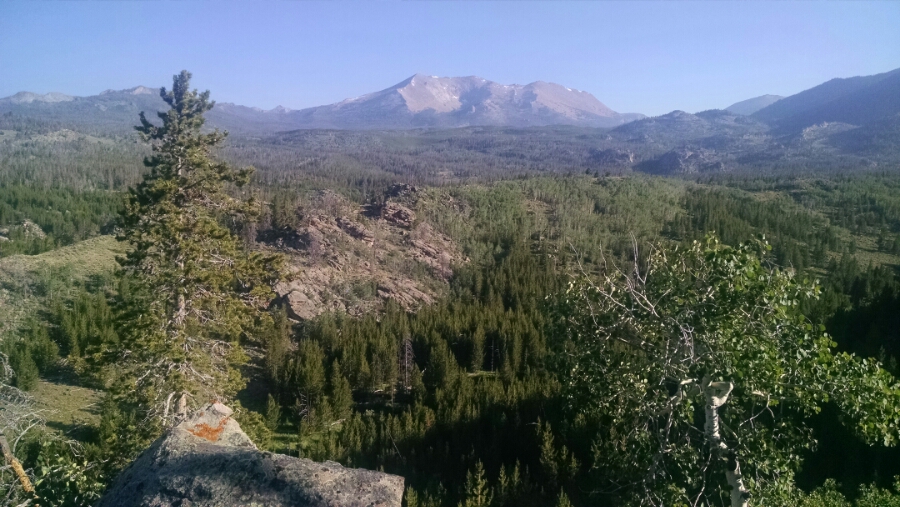 And we get closer.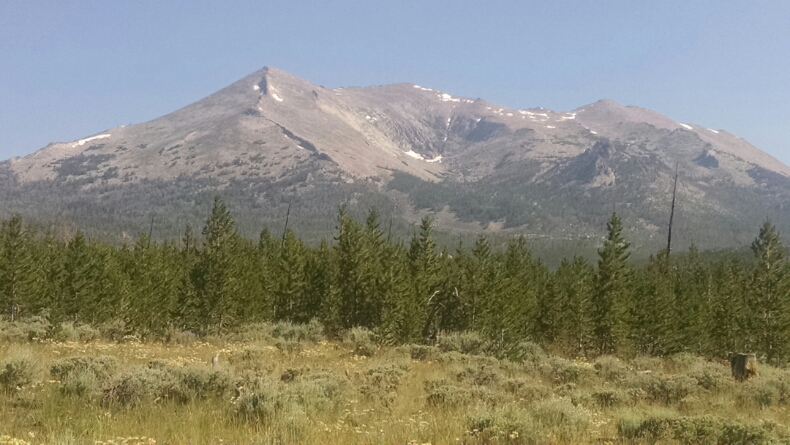 I meet someone with the forest service who said the good cleared trail was the work of a backcountry horsemen's group.
Look how many dead logs are piled on each other, yet the trail is clear.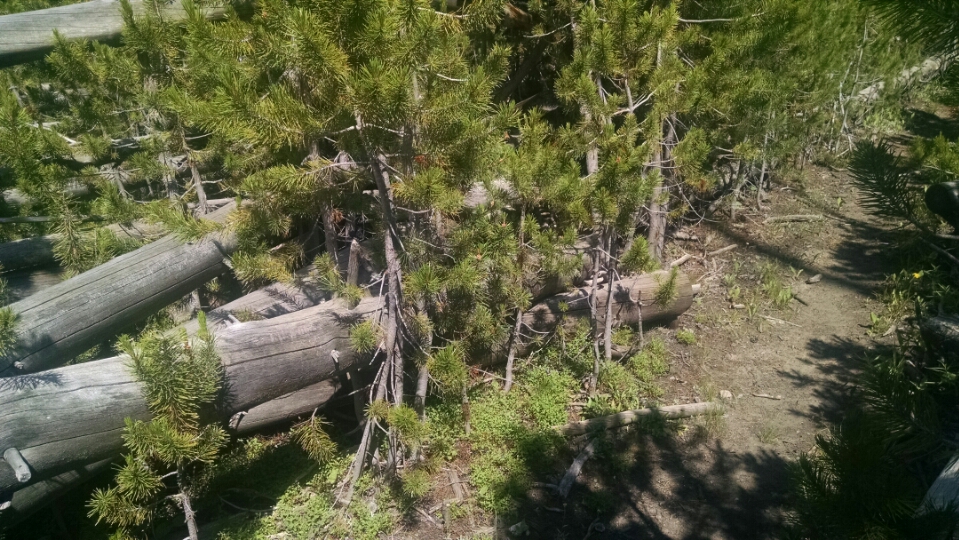 Gradually the trail and I have been climbing, from 7700 feet at South Pass City to nearly 10000 at Little Sandy Lake.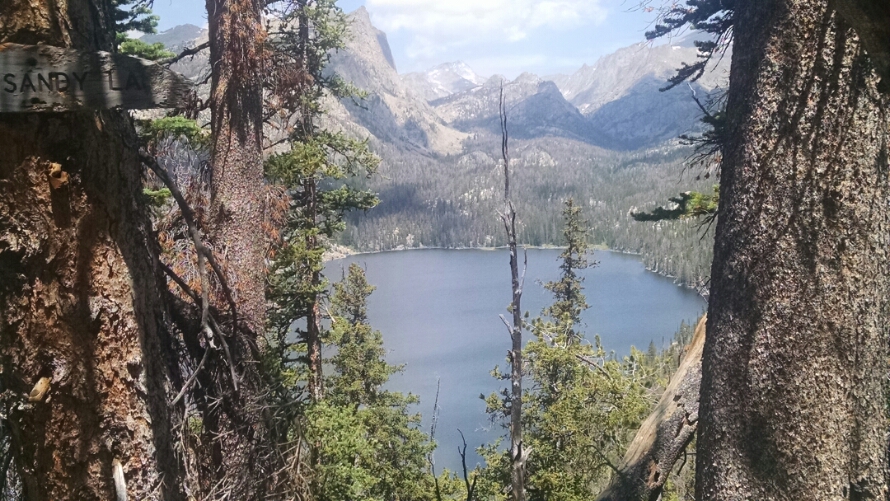 Right after the lake, the condition of the trail changes to much more challenging to find and follow.
I meet Buckeye and T-Minus, section hikers making their way towards Colorado. We trade notes on the difficulties of navigating the current section of trail.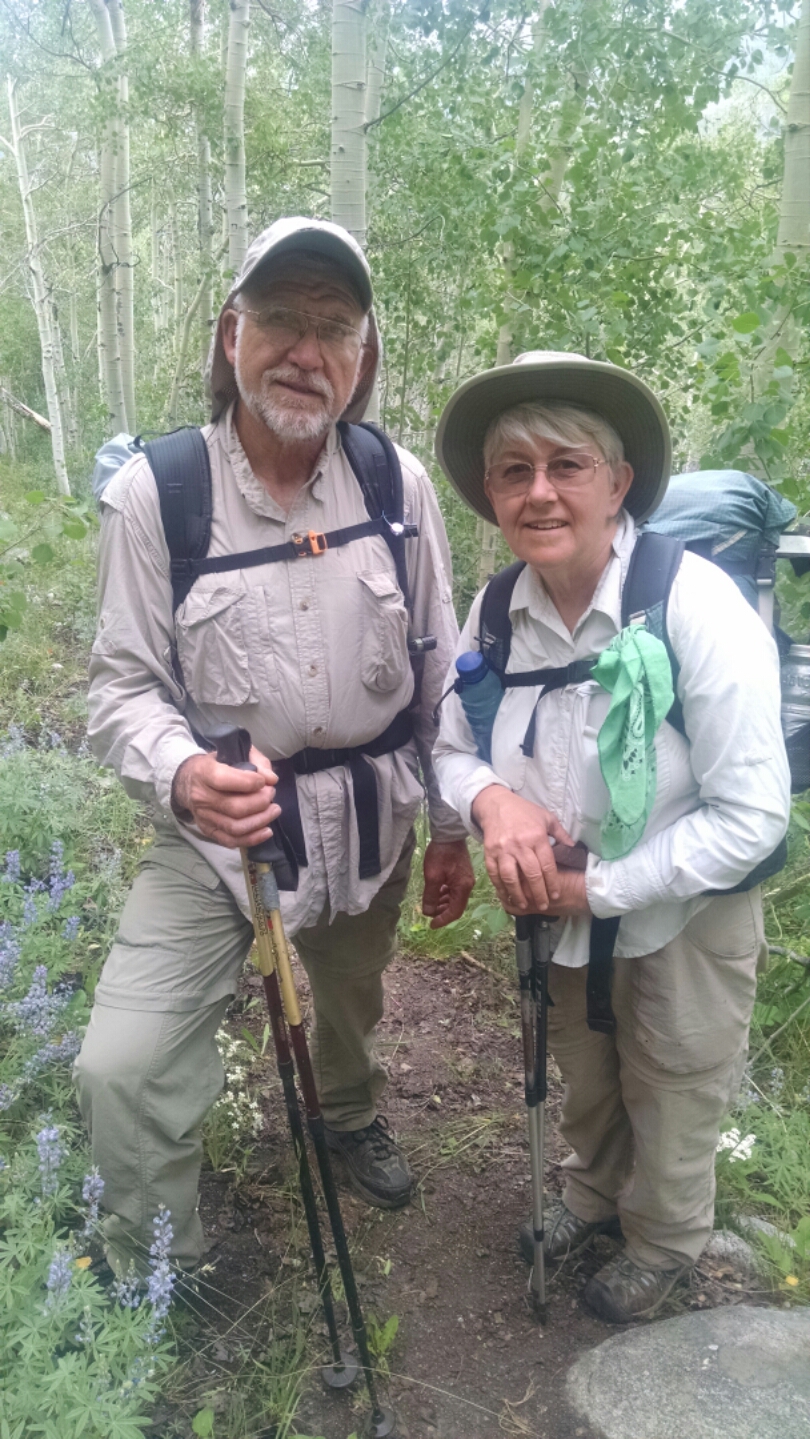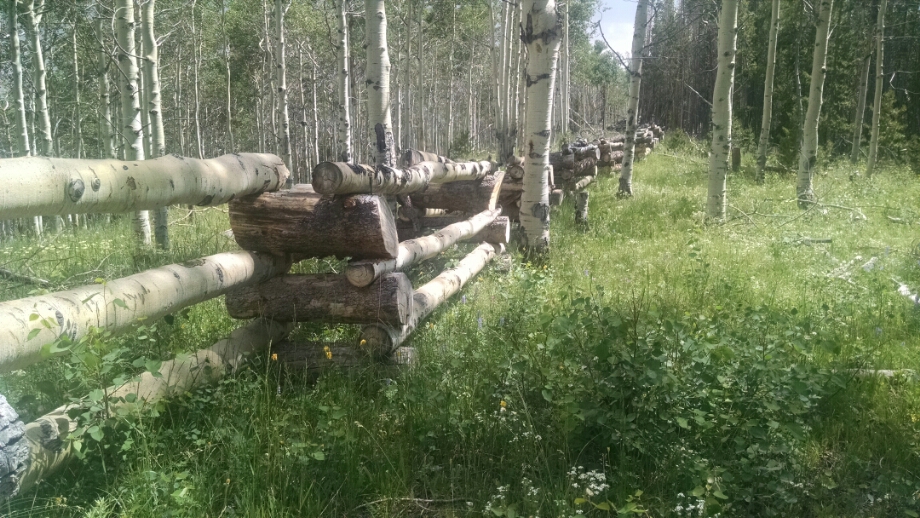 I would give more details of path conditions here, but if you can't say anything nice…