Day 16, Thursday July 2, 2015
Start near 10-135WT along Willow Creek, mile 1737.0
End 11-185M, approx mile 1754
I camped barely a mile from South Pass City, a state historic site that has restored 20-odd buildings dating from the town's gold rush boom and bust between 1868 and 1872.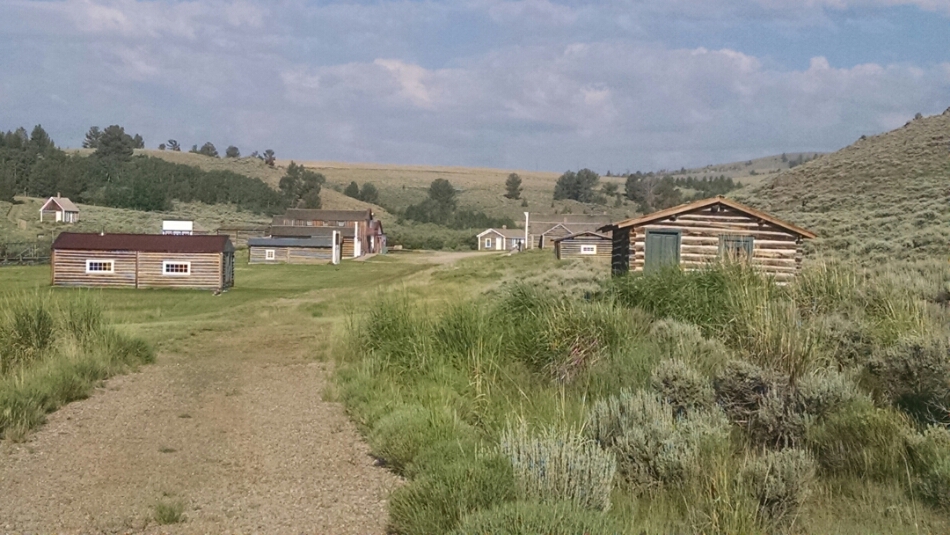 The site is right on the CDT, and they accept and hold supply boxes from hikers, such as myself.
Here is the smithy…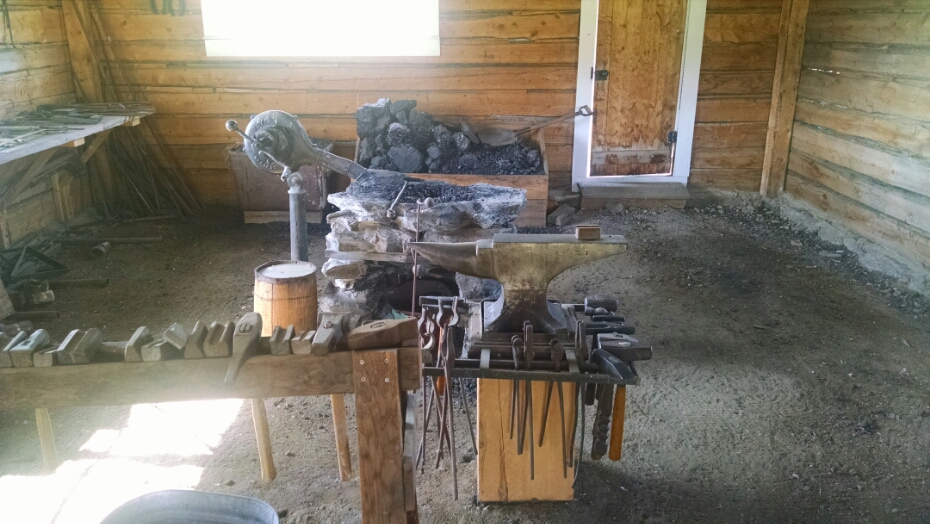 and this is the schoolroom.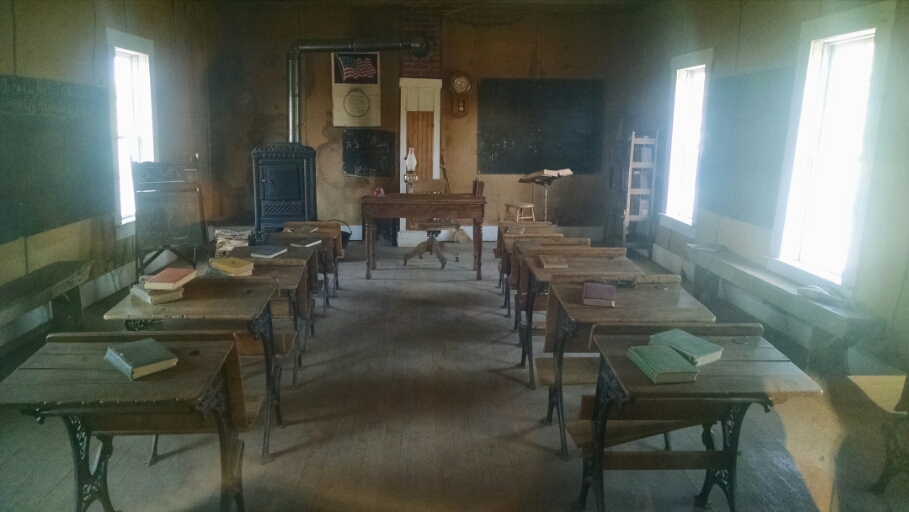 The above two photos are an inside joke for my family. We used to drag the kids to many many historic sites, and always paid extra attention to the school and smithy at each place we visited.
The town actually has a mine for you to go inside, but it never produced much.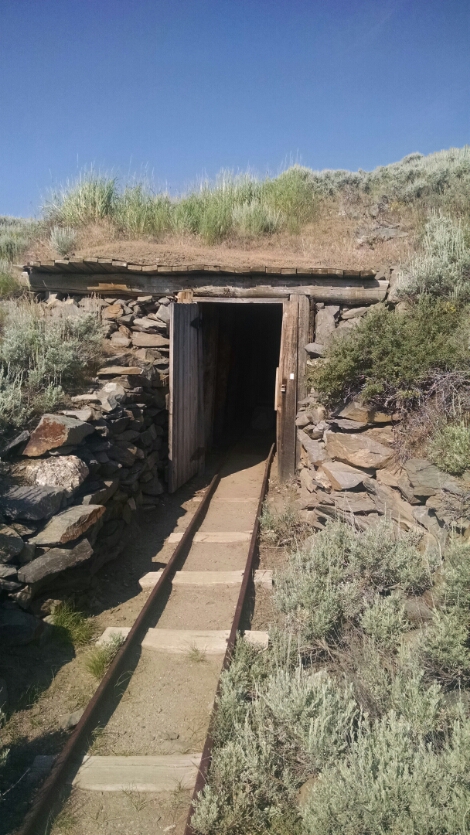 There is also a 1/5 replica of a stamp mile, which they run for special events.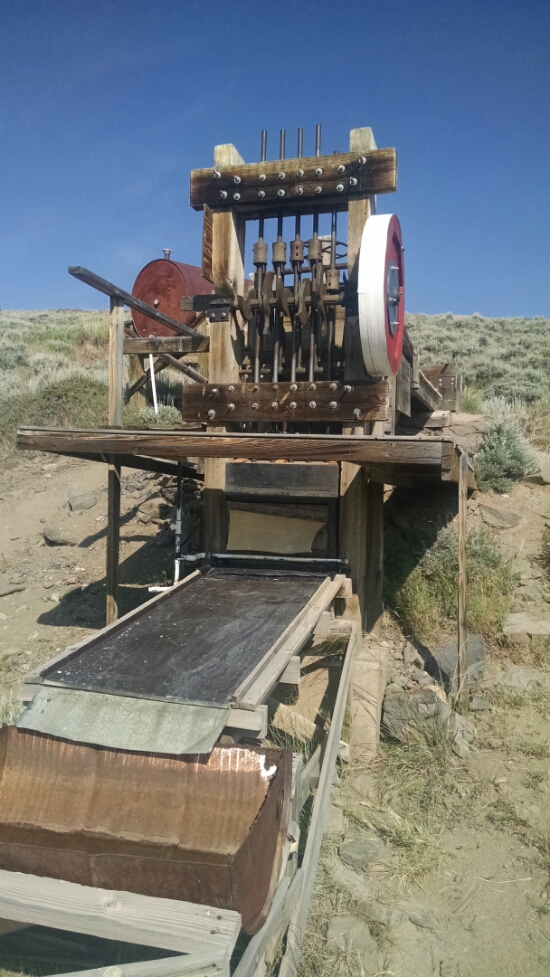 The hotel was one of my favorite restored buildings.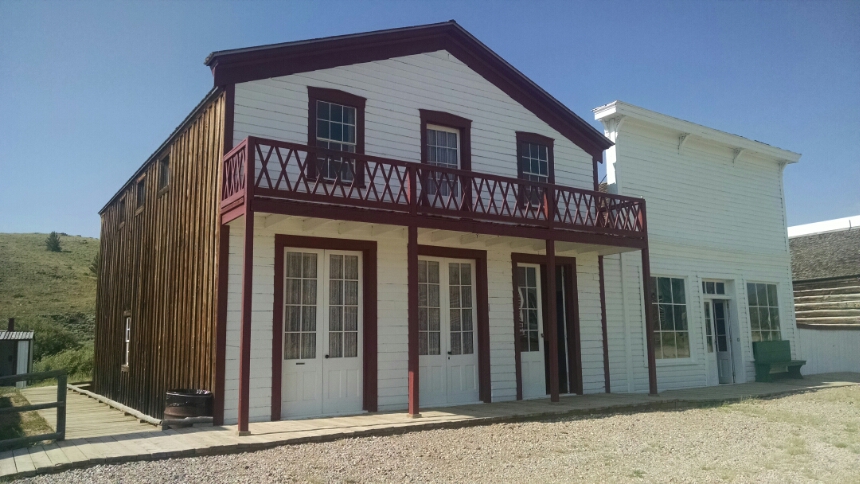 When they started to restore it, it was leaning at 45 degrees. So they had to disassemble everything and reuse as much material as possible.
Several guest rooms are displayed.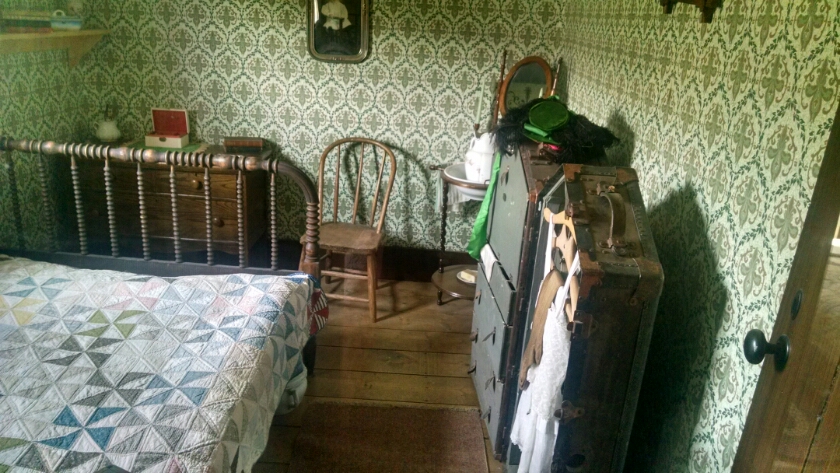 They duplicated the style of wallpaper used then, fastened with little tacks.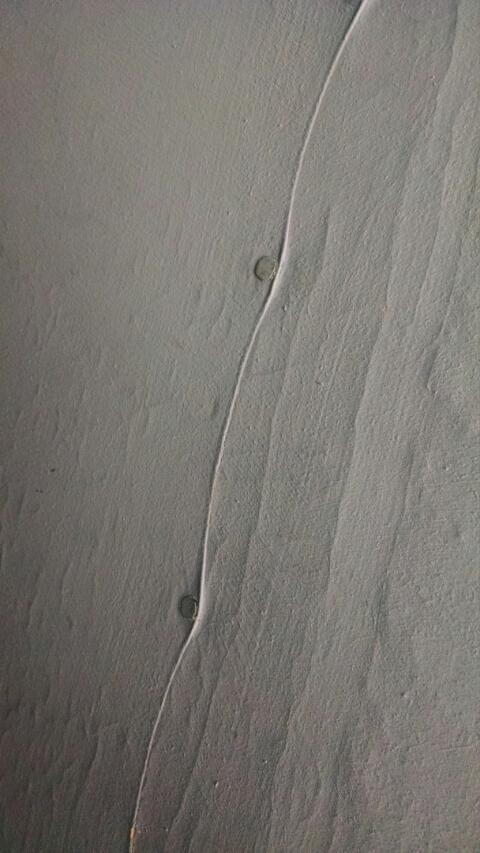 A tour of the Clarissa Mine starts at 2PM. The Clarissa is a nearby deep-rock gold mine and processing facility in a huge multi-level building, that operated off and on until the 1940s or so. Here is a model of the processing.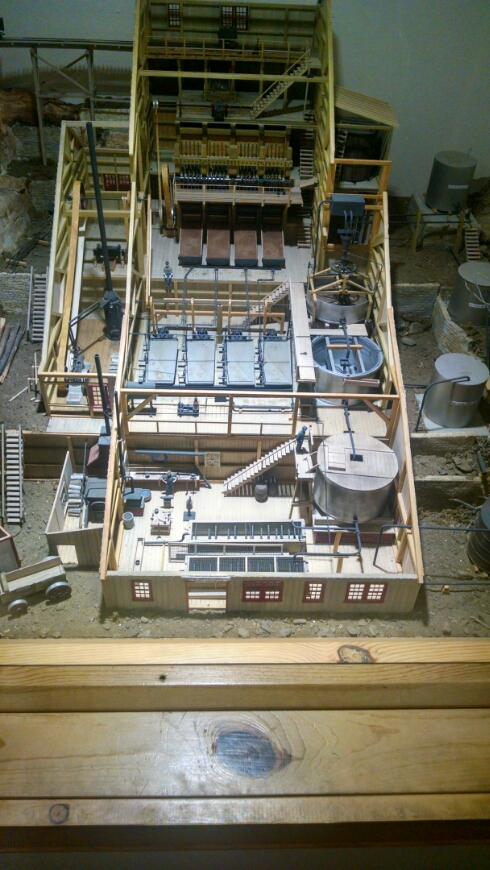 Tempting, but the trail beckons. After sorting my supply box and enjoying a few snacks available at the visitor center, I finally started hiking at 11AM. The trail began with a few final miles of BLM grassland.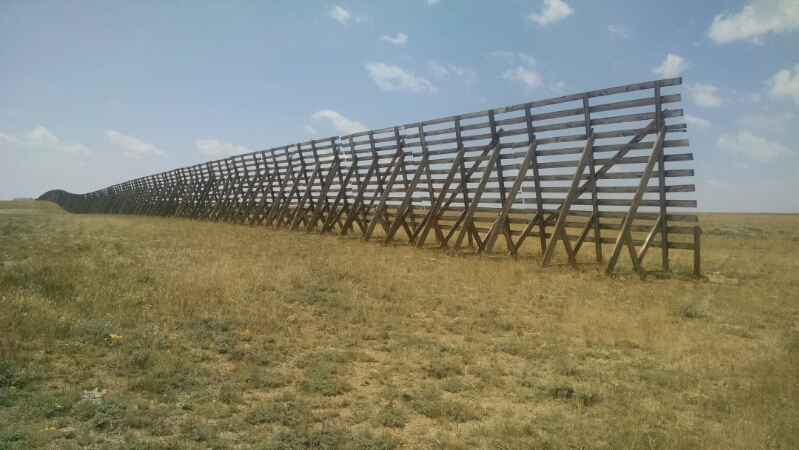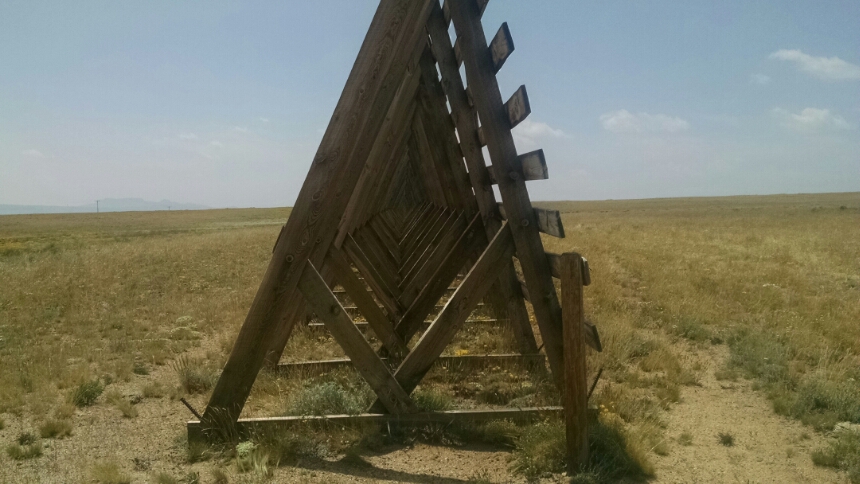 Suddenly the trail goes to forest, and National Forest Service land soon after.
The terrain is rugged, with many rock outcroppings.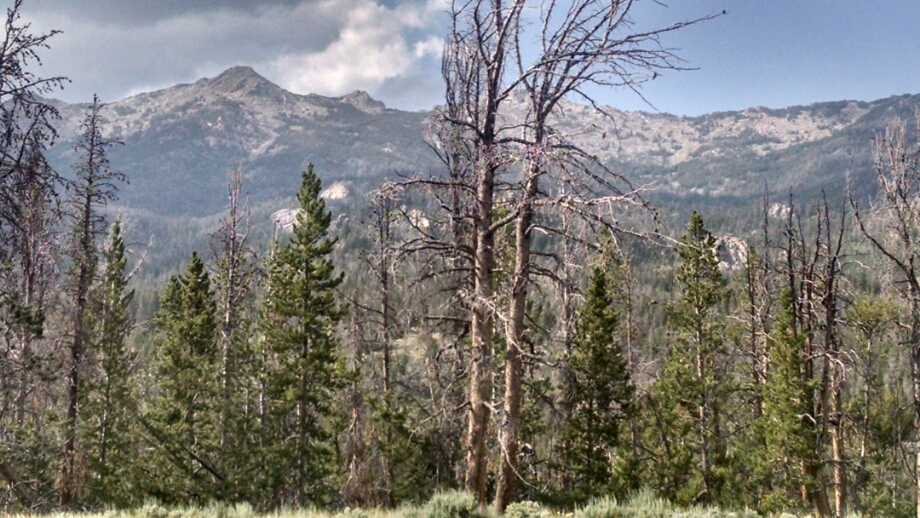 I came across a huge bird, that was scared of me and ran and hid. It did not seem to be able to fly, so I wonder how long it can survive.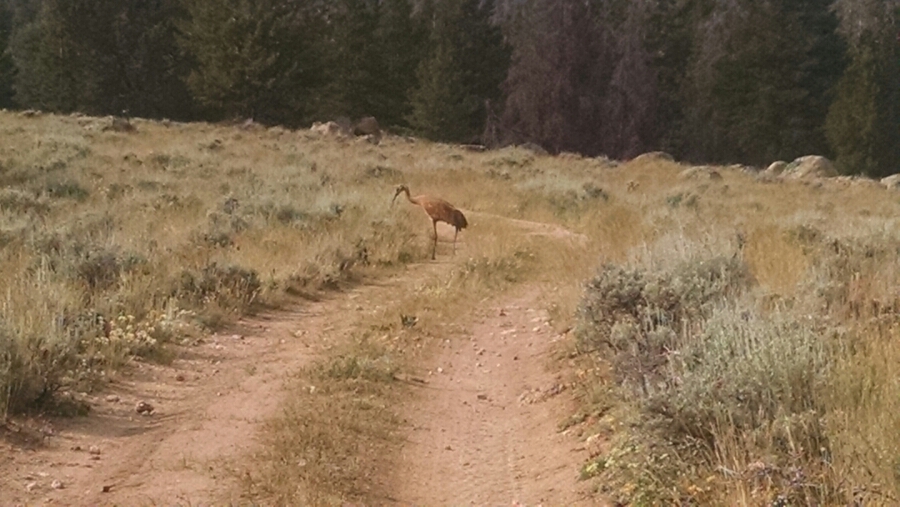 It bugles just like the sandhill cranes that fly over my house. Later two more possible cranes are frightened by my presence and fly away.
The trail moves onto well-maintained tread. Kudos to the trail crew, especially for clearing large quantities of fallen trees.
Just a few miles into the South Winds, it is too early to form an impression. Let us see what the next couple of days will reveal.