Five NMVFO members (Don, Ed, Kitry, Bill M, and myself) returned to New Canyon Campground and hiked up to the crest for a day of crosscut sawing in the Manzano Wilderness.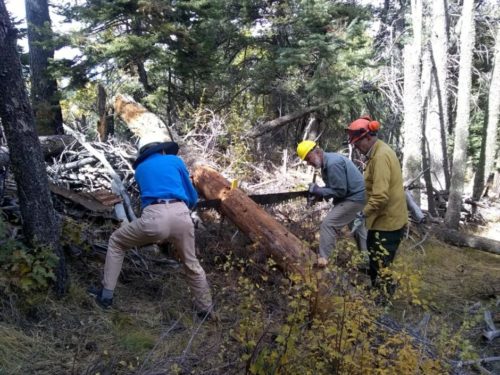 A few new obstacles had fallen across the trail, and we tackled a few Problem and Hazard trees bypassed on previous outings. Bill, a sawyer with deep experience, talked us through analyzing a complicated situation, anticipating how the tree would move after a cut, and how to plan our escape paths.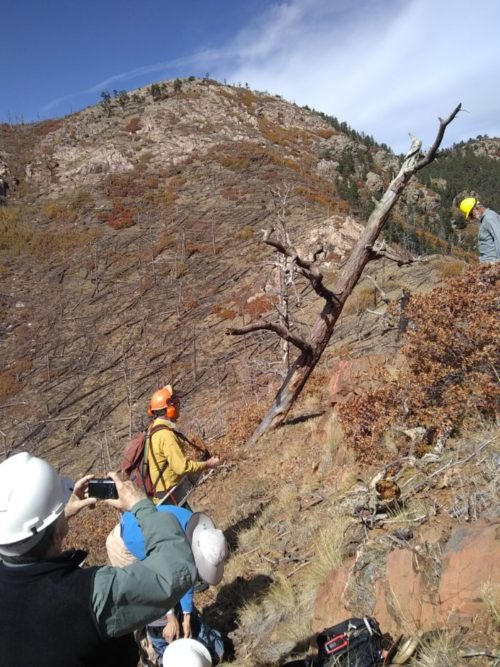 The oak had turned a dark red on this brisk fall day, contrasting with the yellow aspen and dark conifers.