I finally got time to completely hike my adopted 11-mile segment of the CDT, starting at noon on October 23 at the southern terminus on forest road 4017L, lopping brush the entire afternoon, and arriving at the northern boundary at 7PM dusk.
Because this is USFS land, I am required to wear protective gear: hard hat, boots, long clothes, eye protection, and work gloves. The first few miles are flat on burnt and cleared land, with parallel stock trails.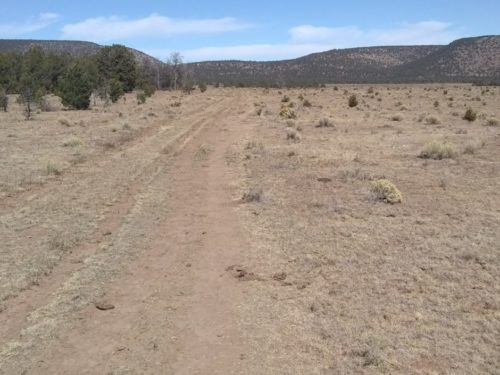 Later the parallel trails became more braided, sometimes 6 paths across. Cattle are still present– how long will they be left to graze?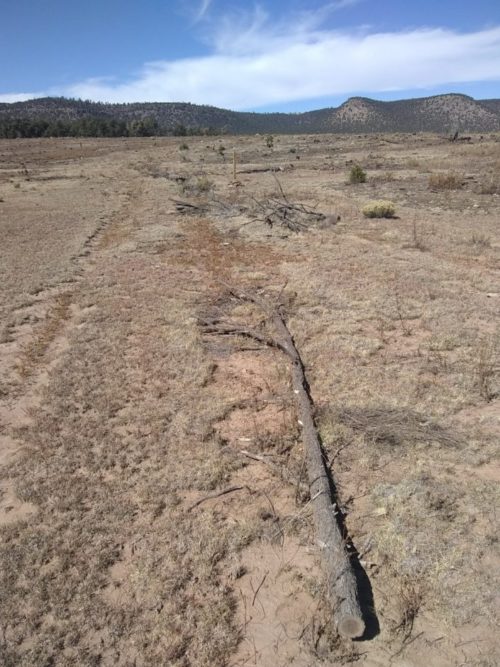 The route goes higher into hills, and a wide corridor has been cut to help define the trail where tread is often overgrown. As the trail becomes steeper, the extra parallel trails disappear.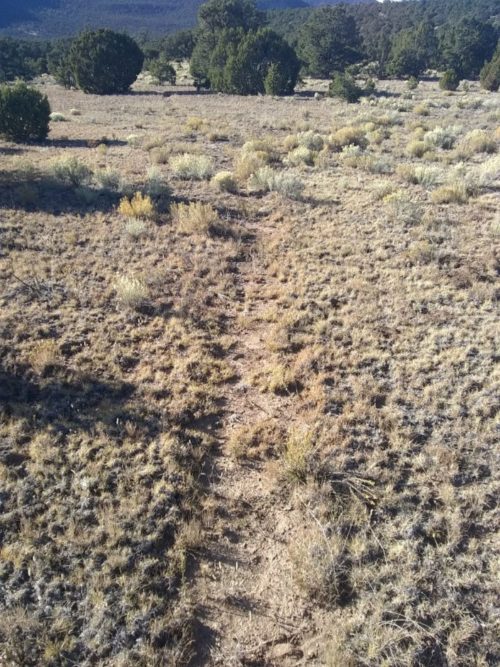 Some rutted sections of trail need to be repaired on my next visit, and more drainage features could be added.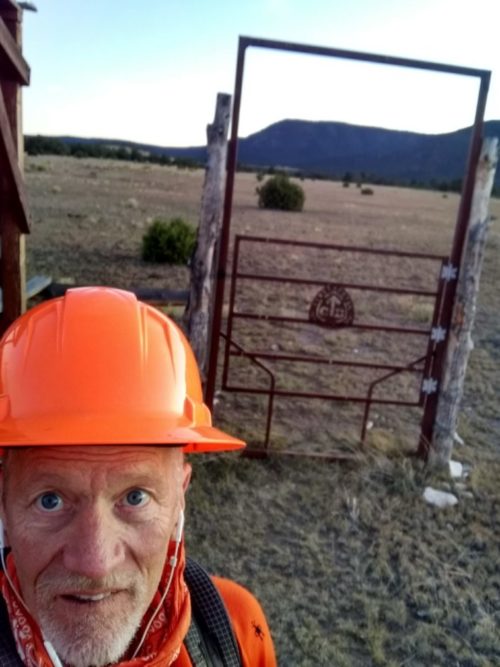 After spending the night, camped near a trail-head between USFS and BLM land, I hike 11 miles back to the car, cutting limbs with a folding hand-saw most of the way.
Stopping at Pie Town, my selection at the Pie-O-Neer is Chocolate Chess with Red Chile and Walnuts.