PCT 2018 Day 85, July 16, Monday
Start mile 1996.5, pond
End mile 2028.7, burn area
Miles walked: 32.2
Looking back, say farewell to Sisters and crater.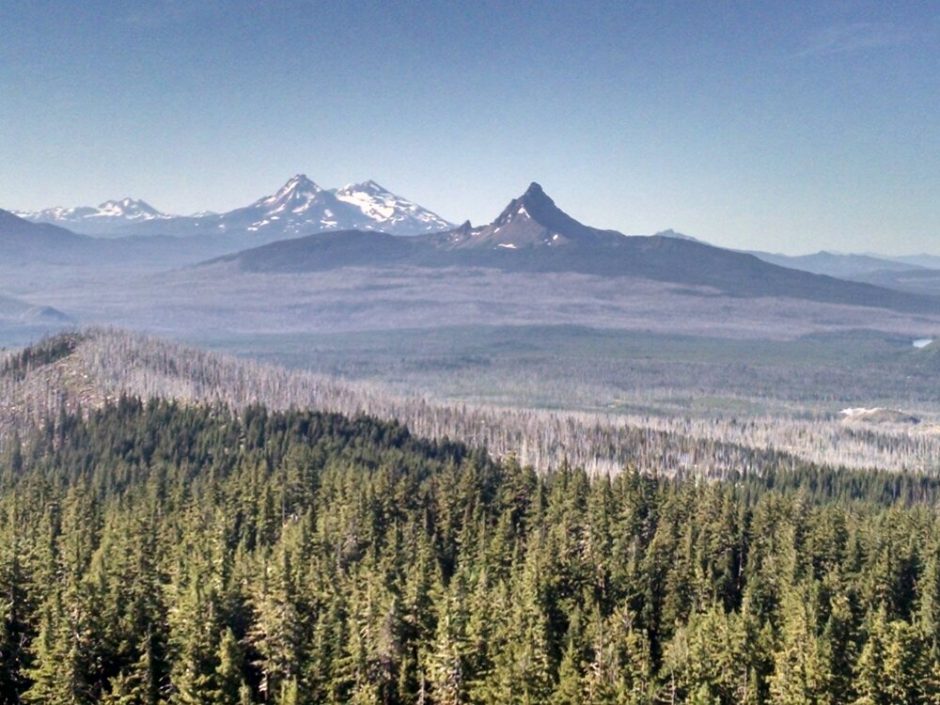 And mesas and other features.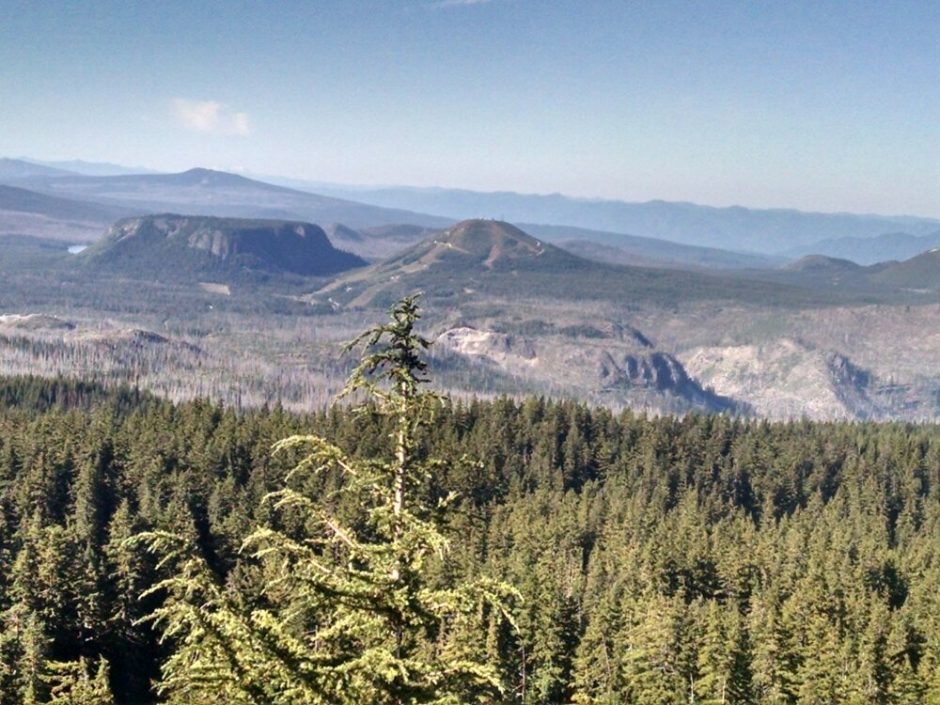 Three-Fingered Jack is the best name for a mountain ever.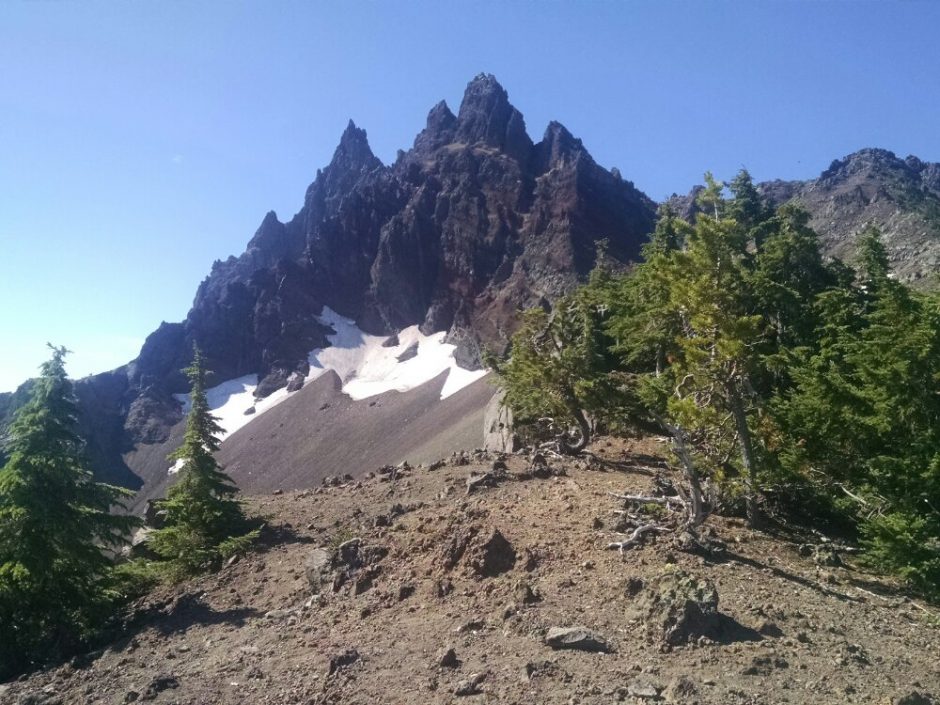 Mount Jefferson presides over all.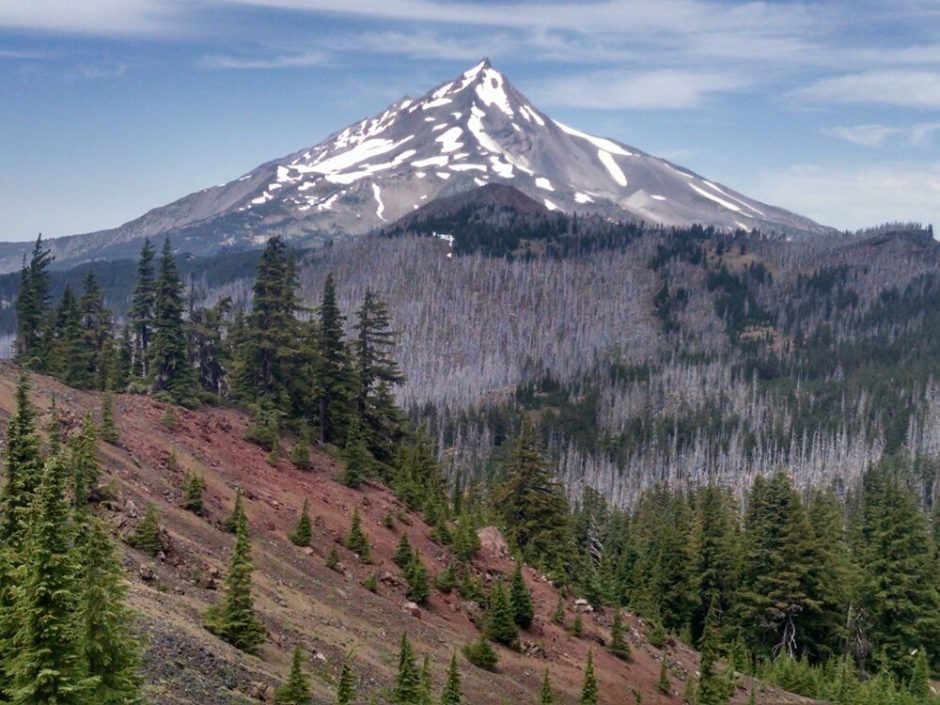 Tho trail goes up high on a ridge, with views of steep formations.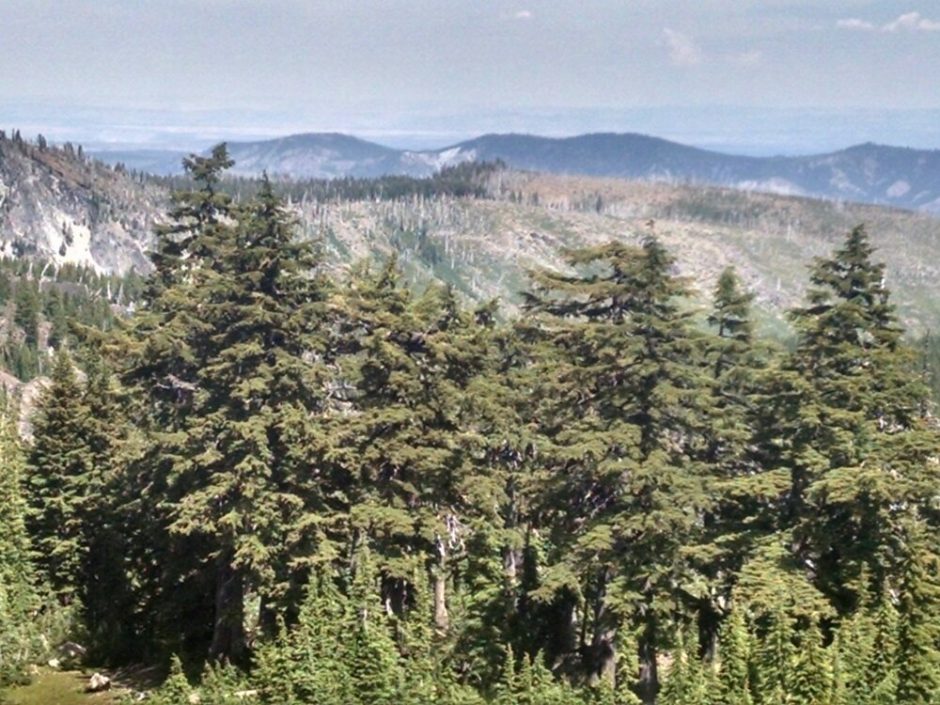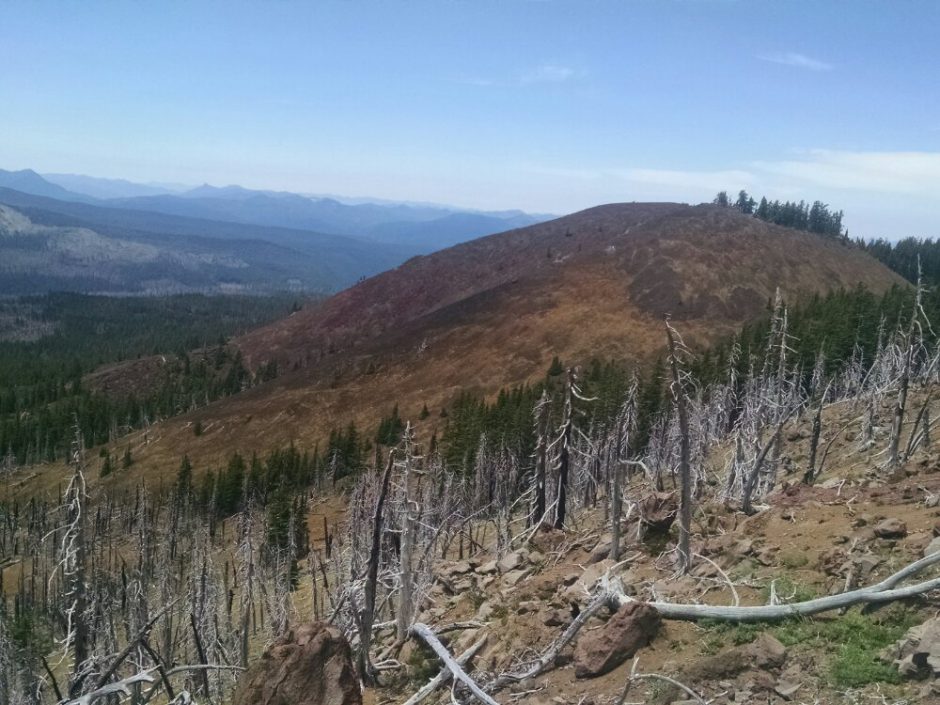 Milk Creek had big flow and erosion, tricky to cross.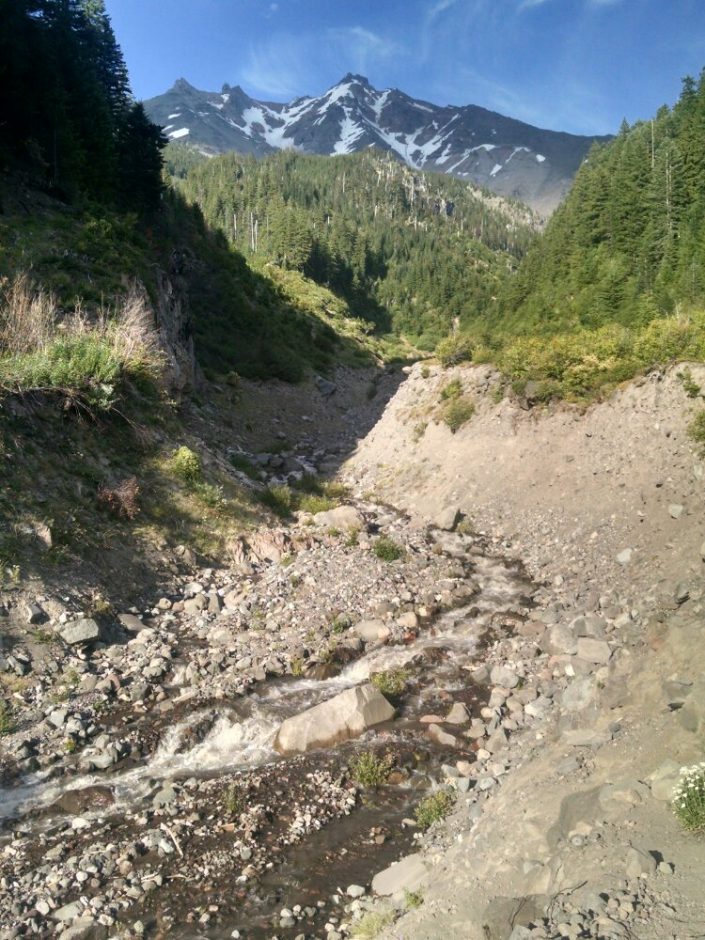 Past the base of Mount Jefferson is a huge burn area.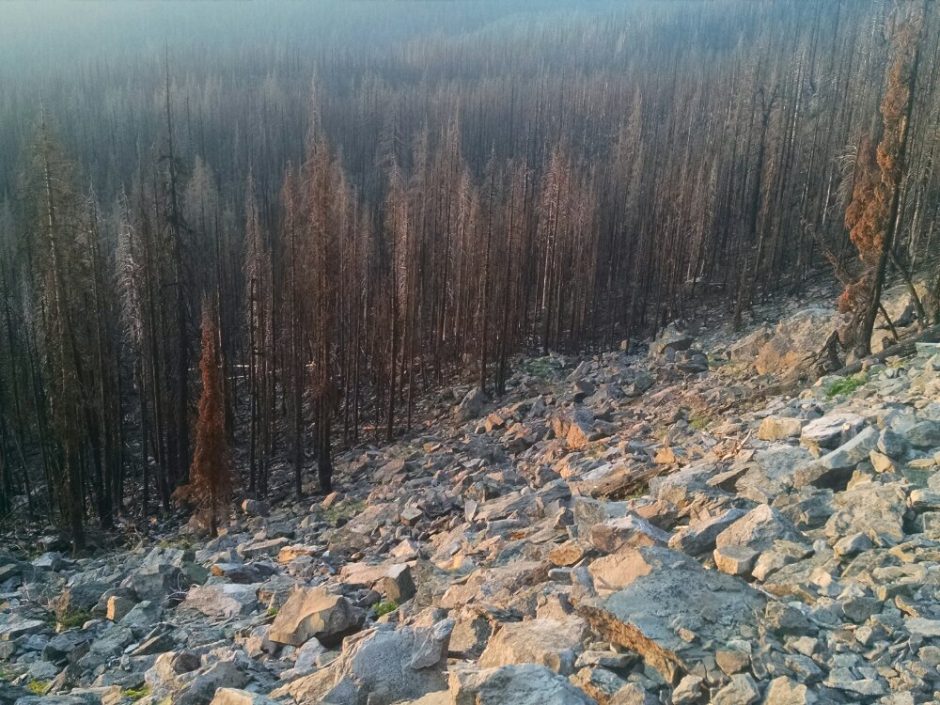 I am hiking late, and am not able to get out of the burn area before the light fails. Camping among standing burned trees is not safe; random creaks and pops from tree trunks are heard through tho night.
Finished audiobook The Diary of Otto Kandinsky, by I G Hulme, a Heavenfield book.