PCT 2018 Day 86, July 17, Tuesday
Start mile 2028.7
End 2062.1
Miles walked: 33.4
The trail climbs back up to a high ridge. Look back to admire Mt Jefferson.
From this high vantage point enjoy the variety of peaks.
In the distance is Mount Hood, surrounded in haze.
When I used to live near Portland, decades ago, Mount Hood was often hidden by clouds or haze, and would suddenly reappear on clear days. Oh, we get snow crossings again.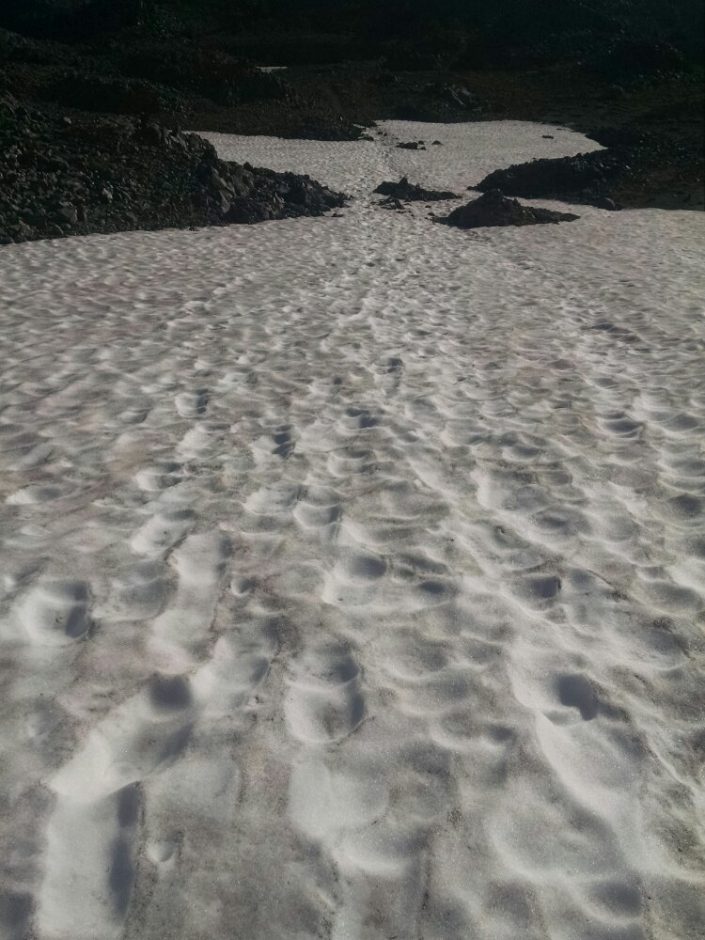 Memories of the Sierras run through my mind.
The trail passes through a rugged alpine ecozone.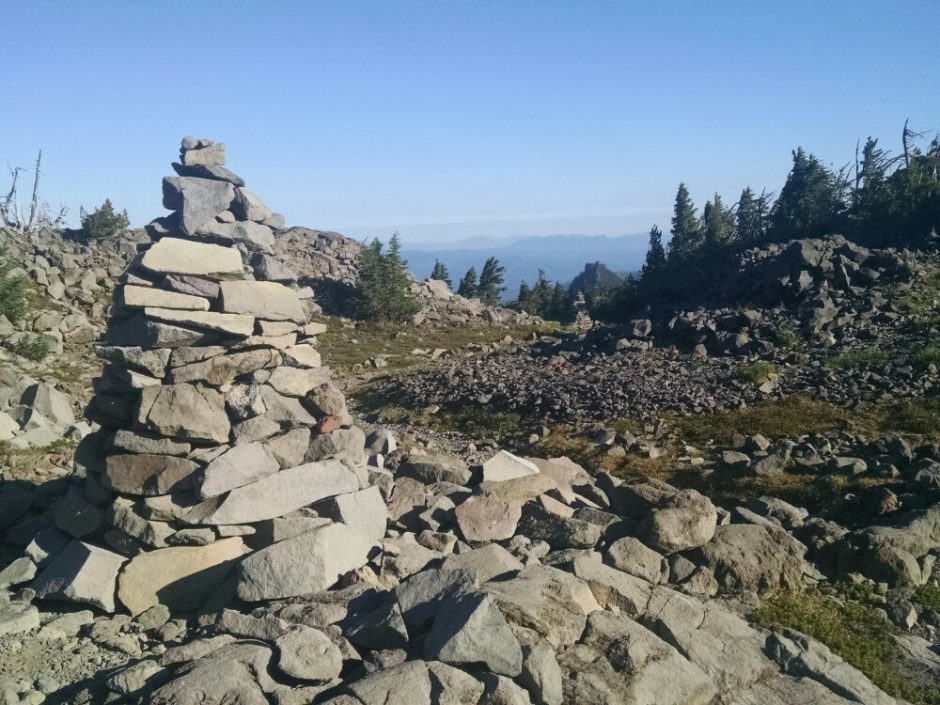 Descending low again, the trail passes several lakes, and on the Warm Springs reservation is Lake Olallie, with off-grid camp store and campground. Nate is doing trail magic, acting as a short-order cook on his propane griddle, making me banana pancakes, and later eggs.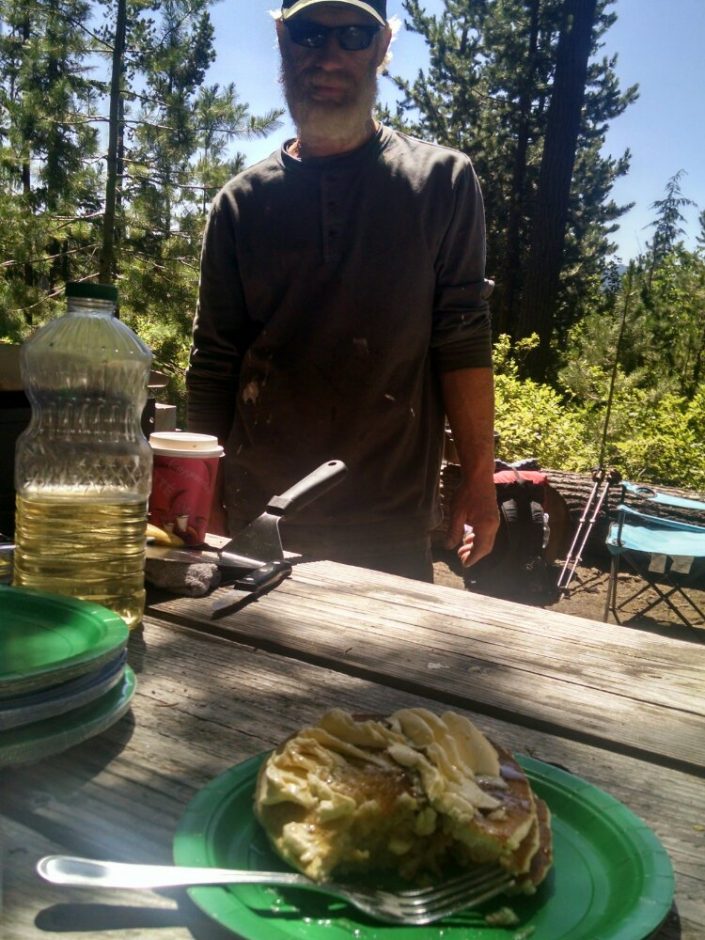 Nate's dog supervises.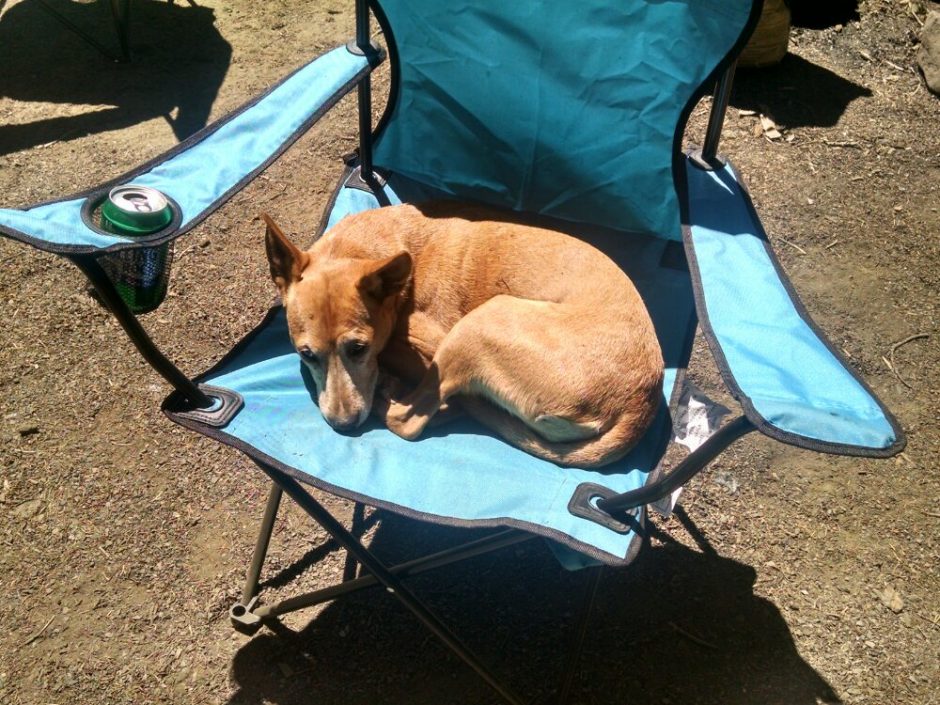 Also enjoying Nate's efforts are Uphill, Eric, and Ike. I recognize Uphill's distinctive logo on trail registers. I get a couple day's worth of food at the camp store. Uphill and I hike together for a while, in green tunnel without many views, finally camping with several other tents near a creek.