GET 2017 Day 23, May 18, Thursday.
Start terminus of Trail 152 at junction with Trail 151, Section 20 mile 34.6 of 36.6
End Lower Scorpion Campground at Gila Cliff Dwellings National Monument, Section 21 mile 17.2
Miles walked:  19.2
As Trail 151 descends down to the Gila, one already sees cliffs that are a preview of the day.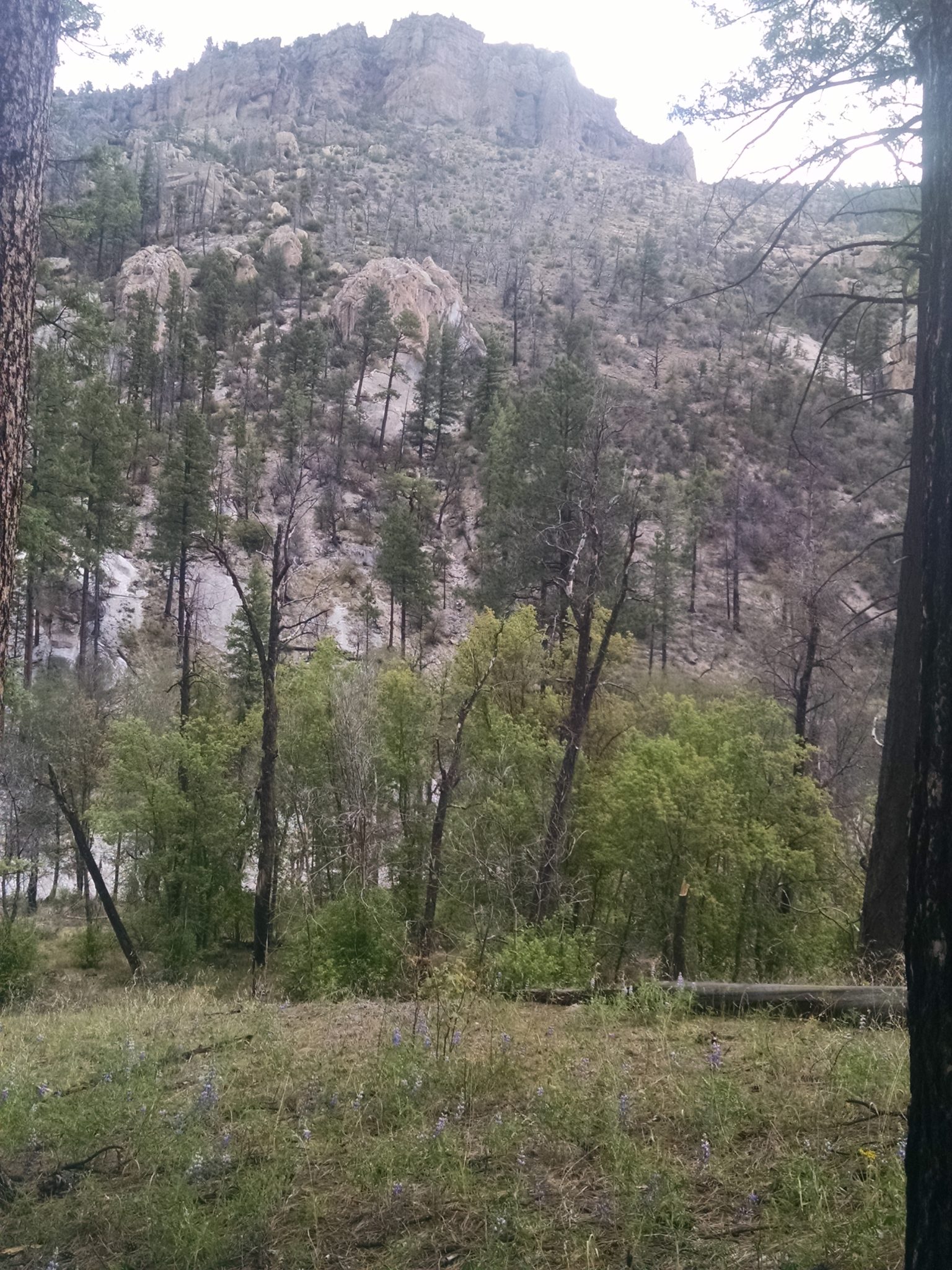 The water of the Gila runs clear and cool, with wet-foot crossings typically coming up to knees, but sometimes mid-thigh.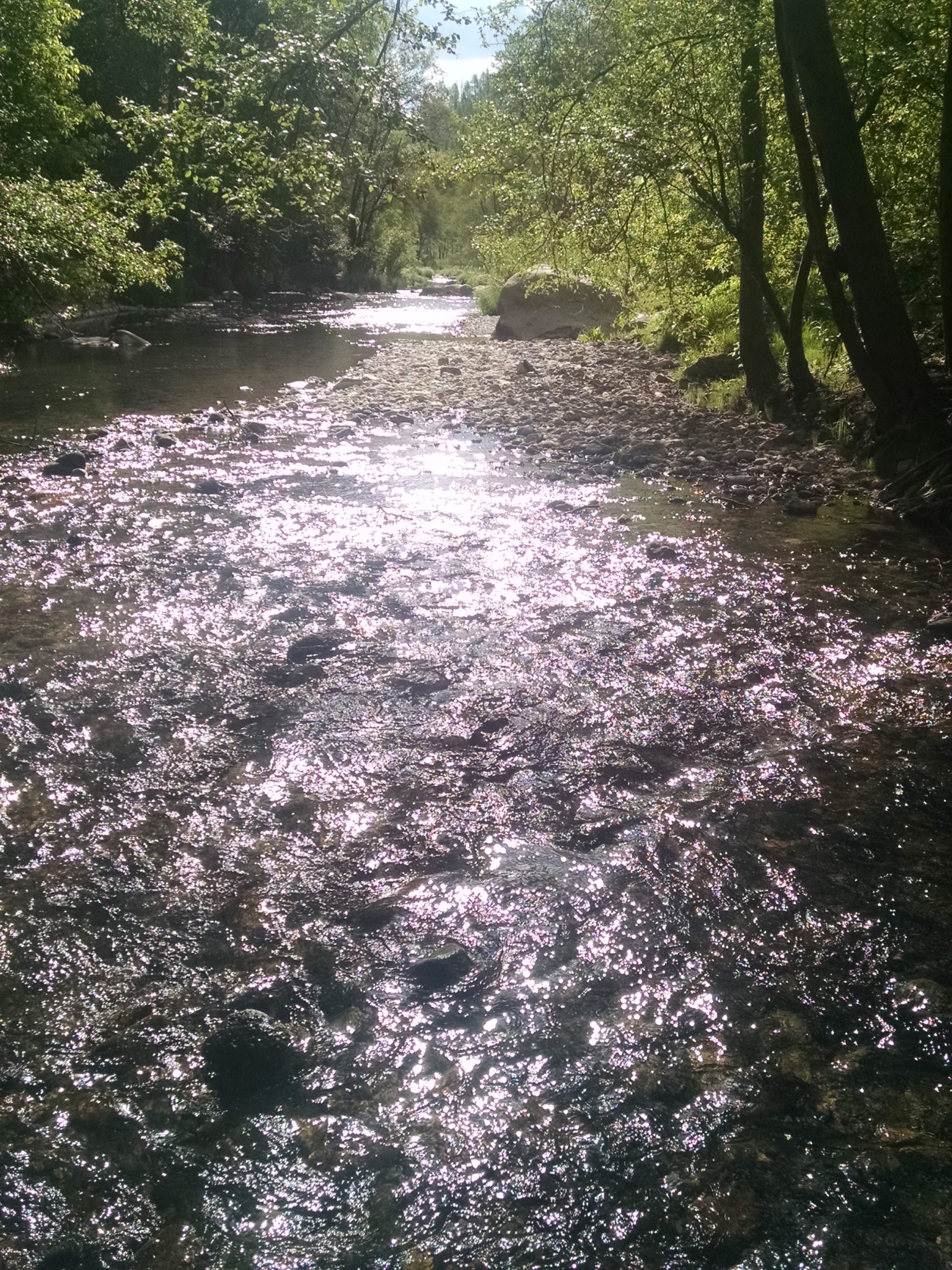 "Wet-foot crossing" means crossing water with shoes and socks and pants getting wet. After the first time you don't worry about it.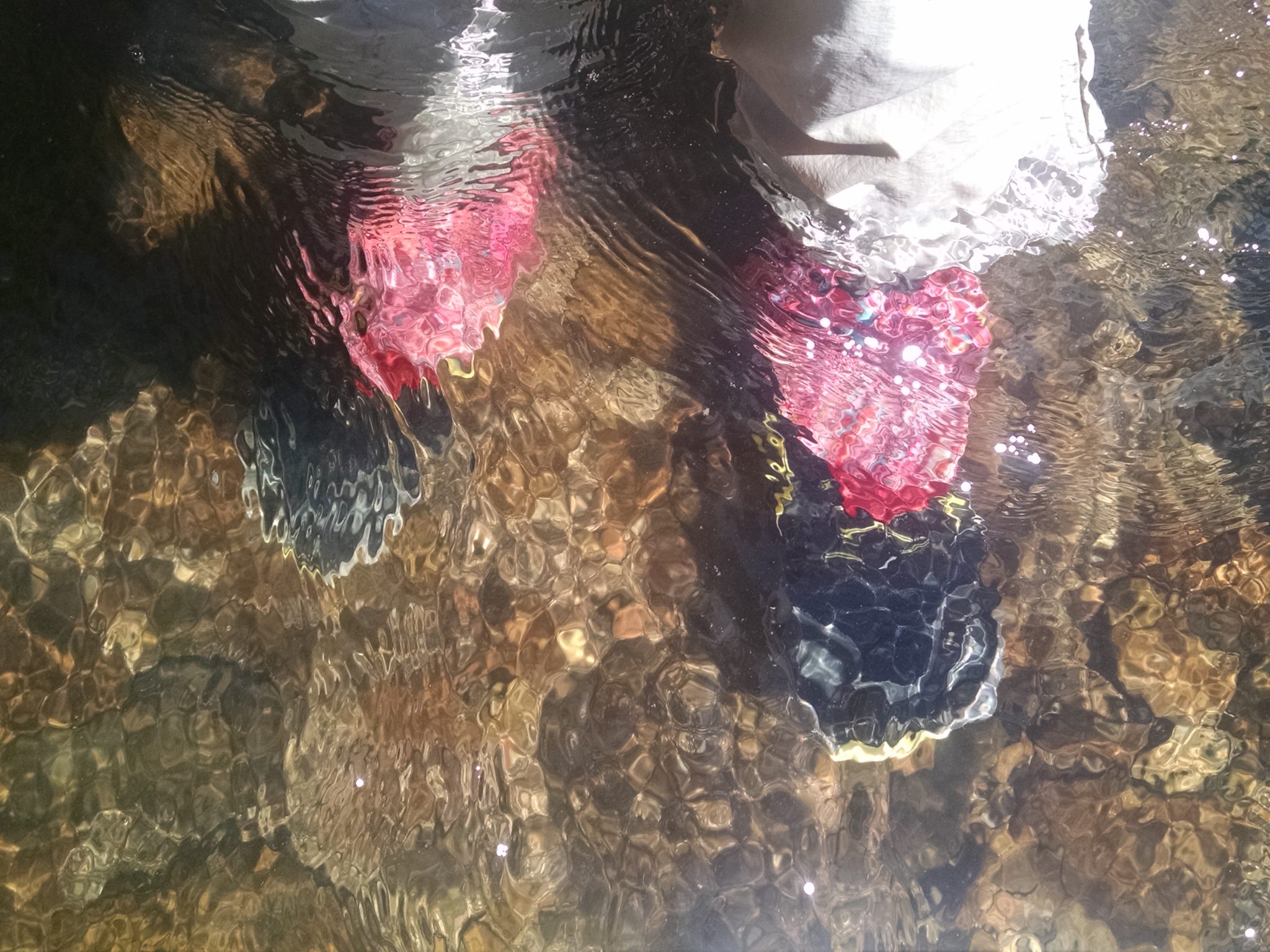 The map suggest I did sixty or so water crossings today. The idea is that water-proof boots eventually leak and would take a long time to dry, and light-weight trail shoes will be dry the next morning.
Notice how clear the water is. I could see larger fish quite easily.
The cliffs tended to be in the form of spires, towering several stories above the river.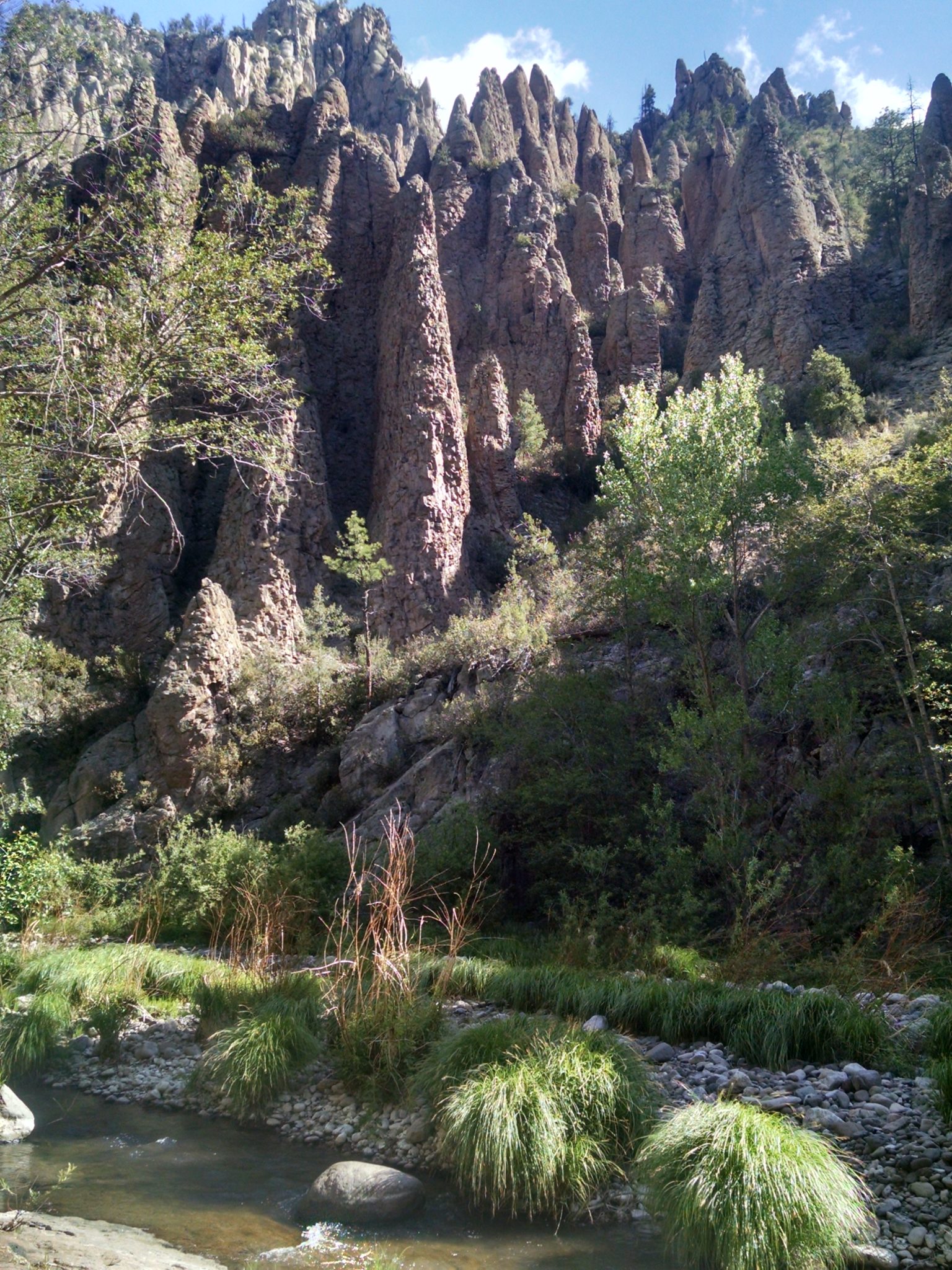 More spires.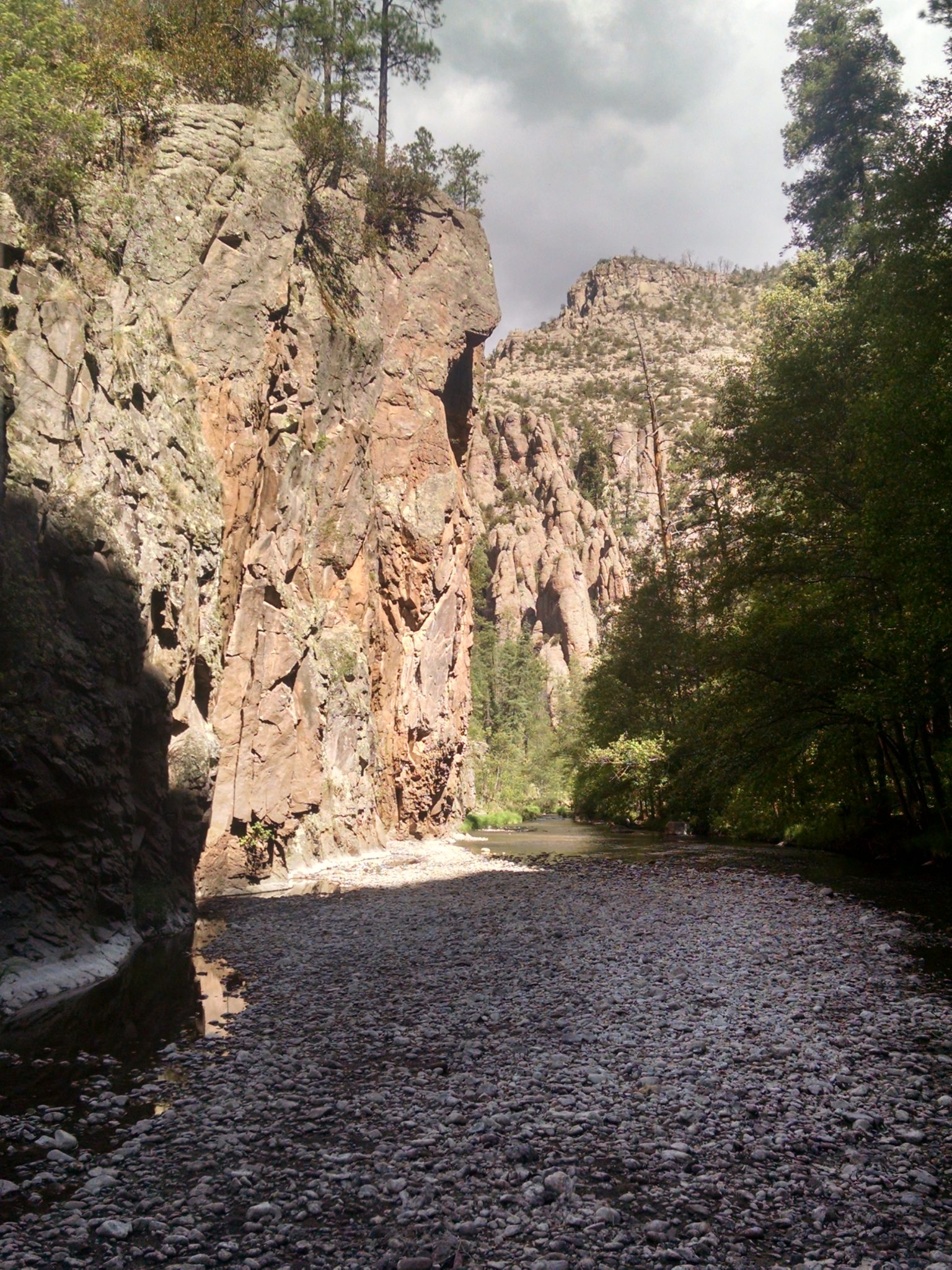 ***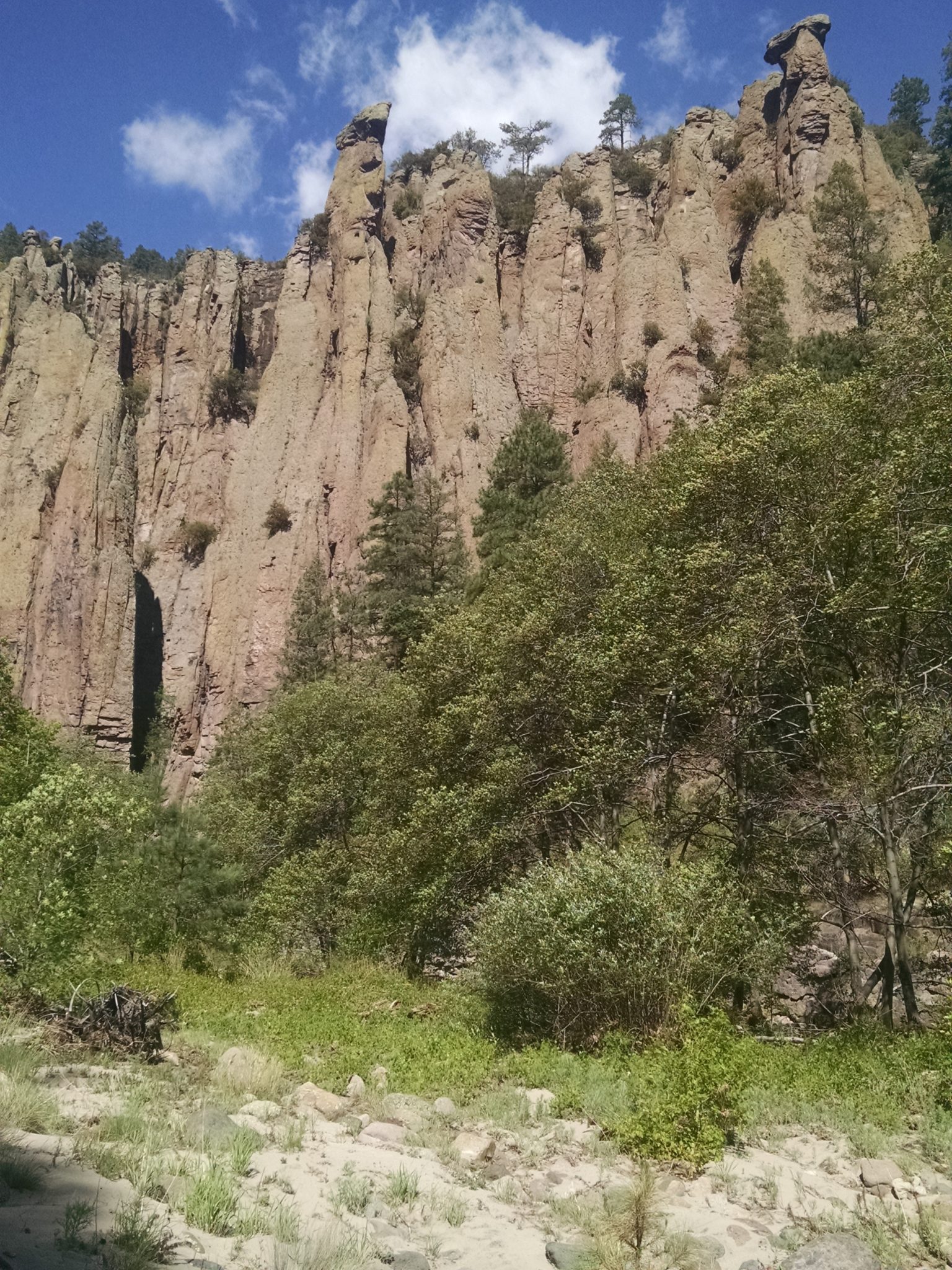 ***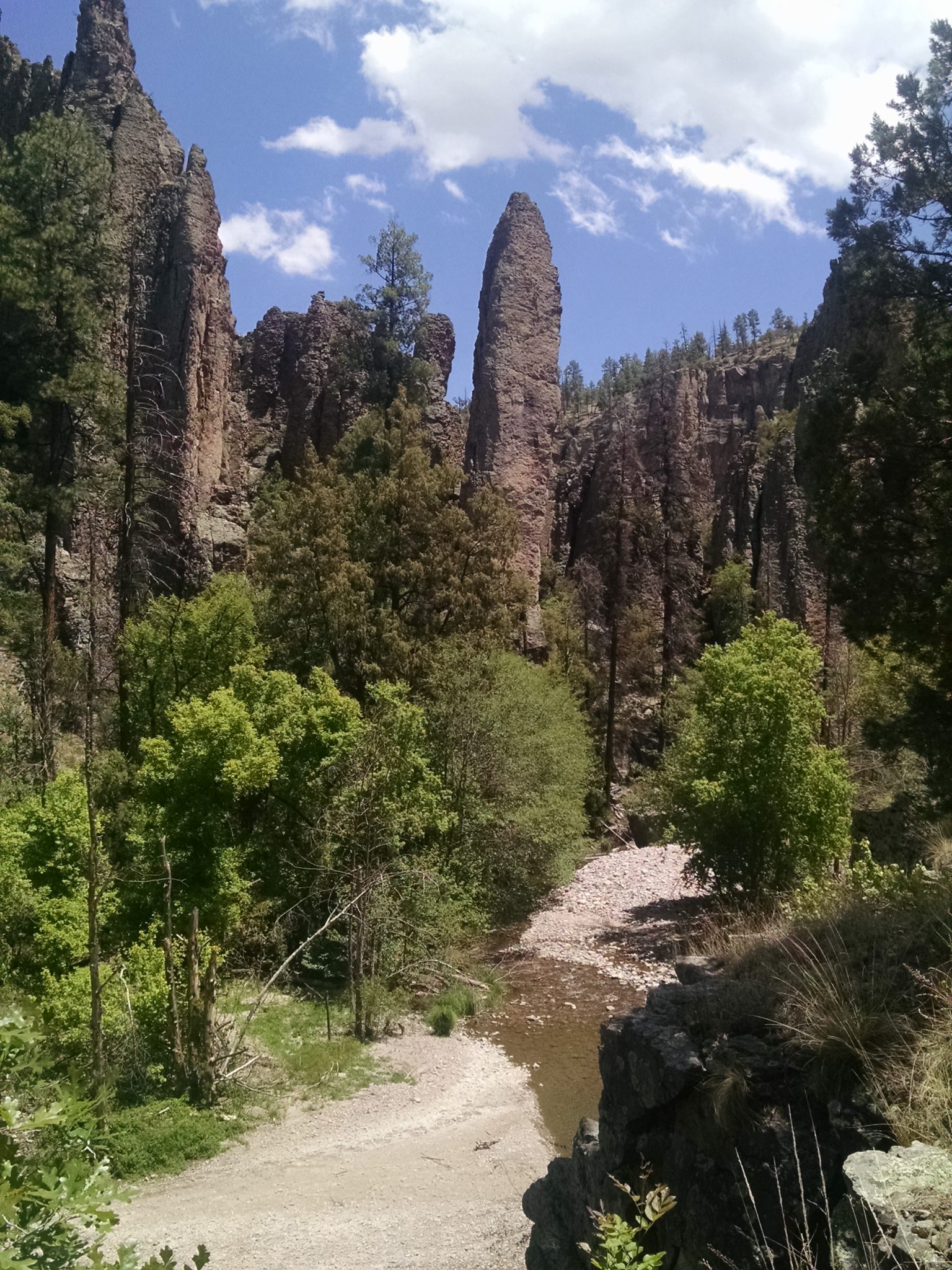 Here is Lone Spire.
Did its neighbors fall away?
Crossing the river, the trail might cross again in a hundred feet, or go a thousand feet and high above the water before coming back to the river.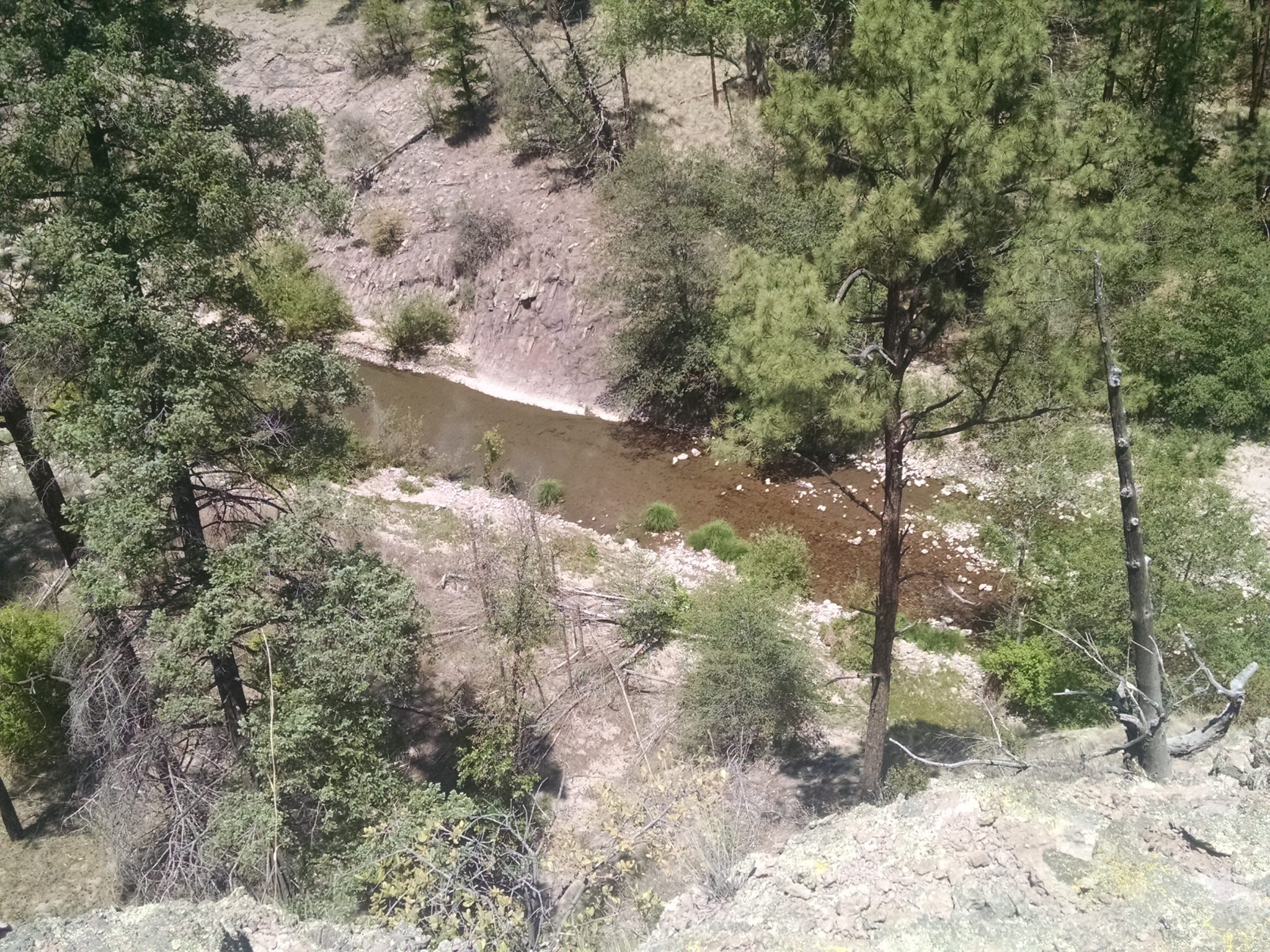 Another smaller cliff dwelling is marked on the map. It may be this one.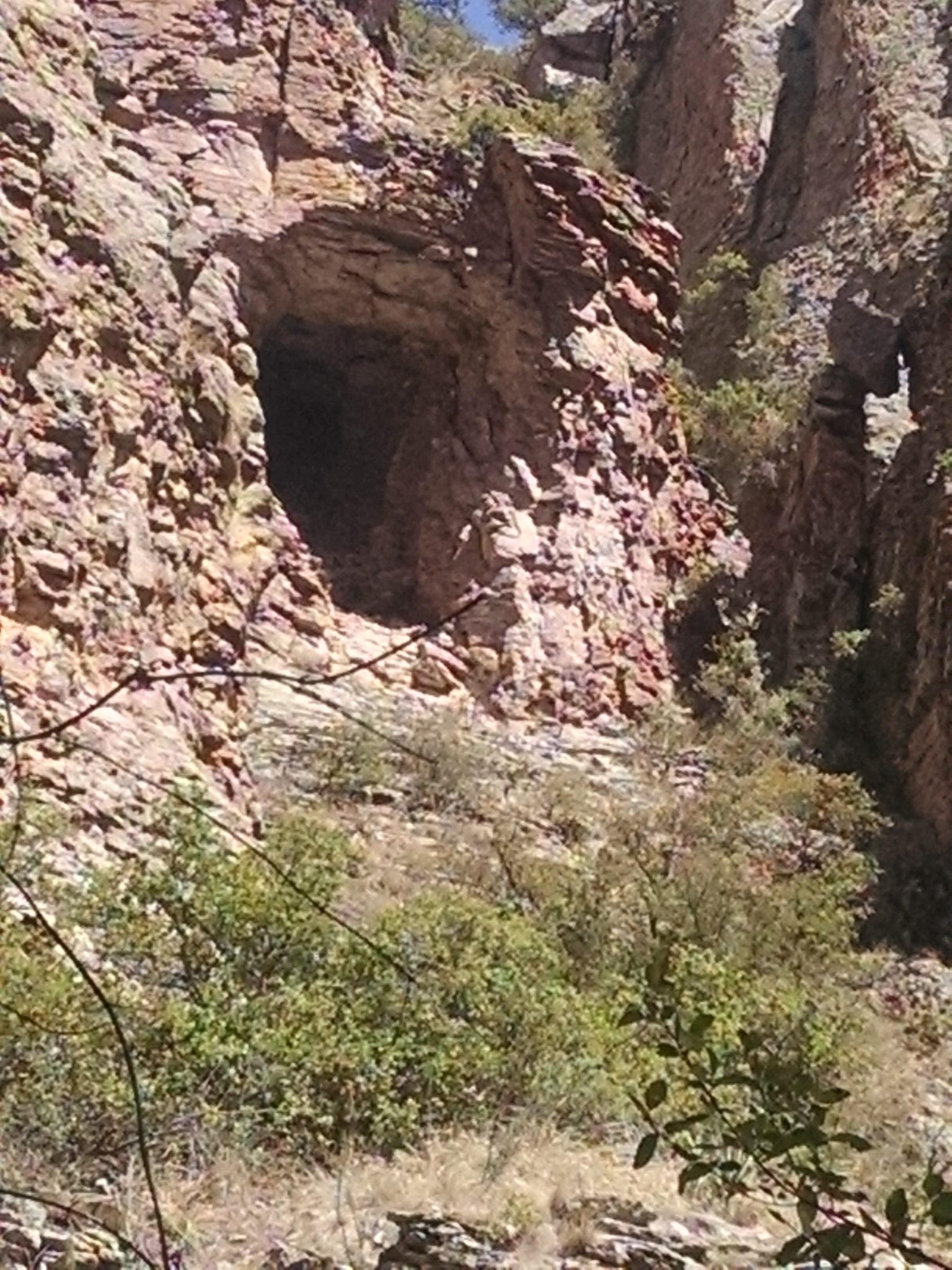 That is located not far from the Monument. When I arrived it was already closed at 4:30PM. And opens again at 9AM, and I plan to go back then.
Doc Campbell's, a country store a few miles away that holds shipments for CDT and GET hikers, was already closed as well. I started walking there to at least use wi-fi and charge devices, but looked better at my maps and turned around, realizing it would be dark when I got back to the campgrounds. So that must wait until tomorrow as well.
While walking on the road I met CDT hiker Shaun…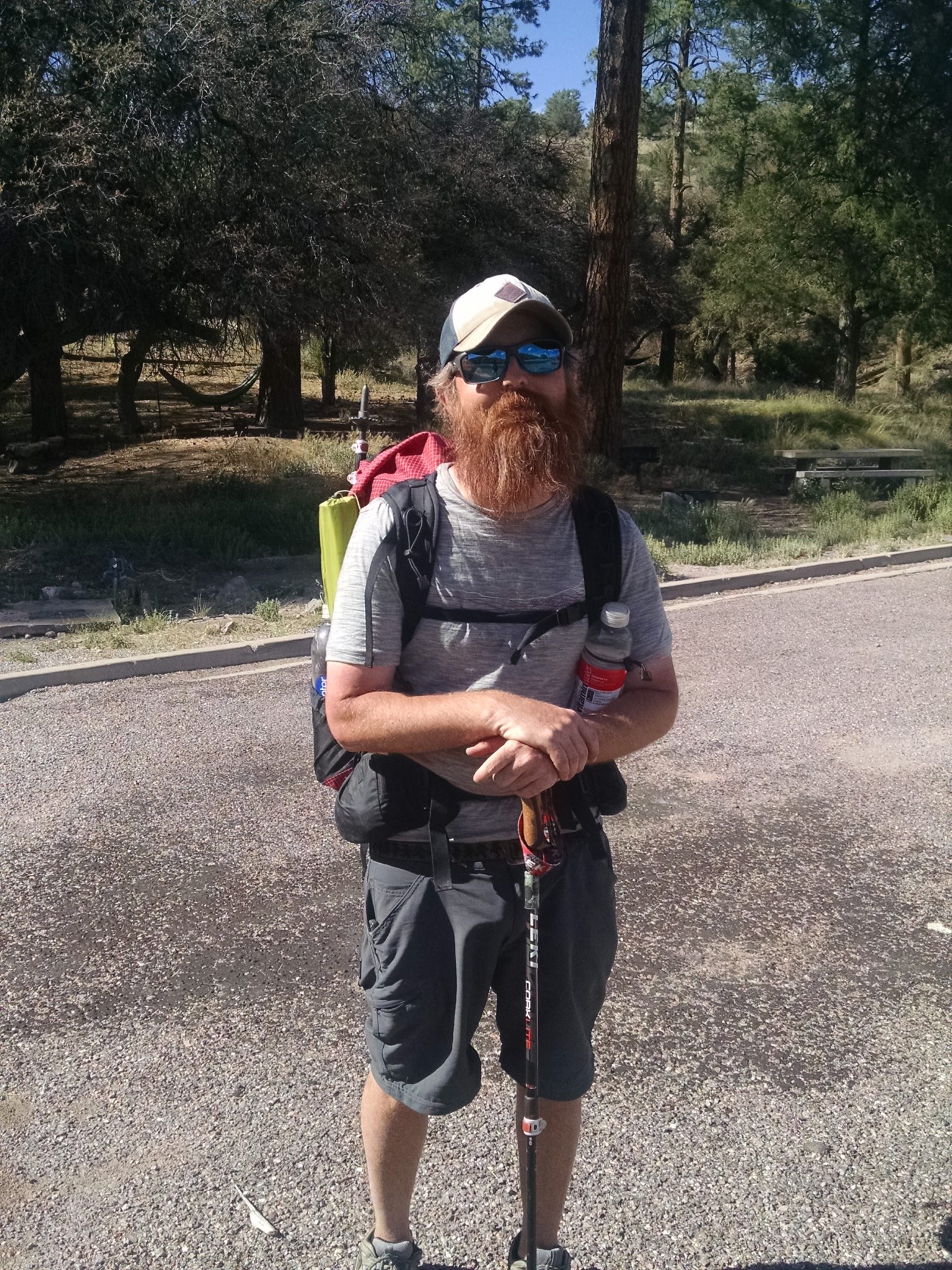 … and CDT hikers Rob and Kendra and MOOSE.