​GET 2017 Day 2, March 19, Sunday.
Start near Upper Black Top Mesa Pass, section 1 mile 5.
End near Angel Basin, section 1 mile 25.9.
Miles walked: 20.9
The route continues on Dutchmen Trail, with easy grades, often near creeks.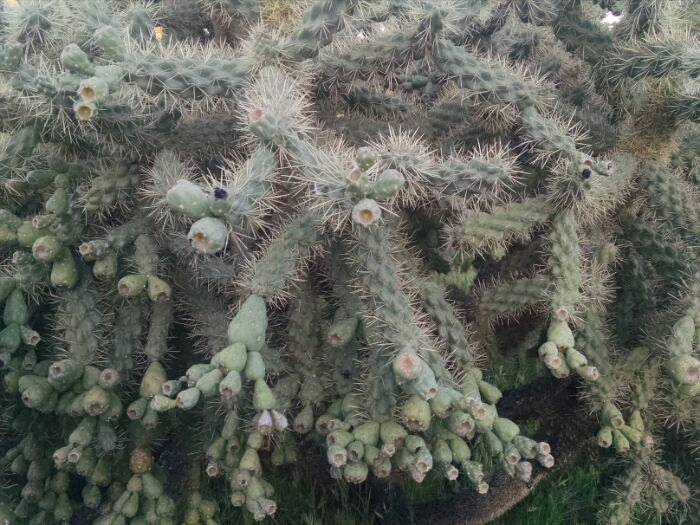 Finally leaving Dutchmen, the route goes on Red Tanks Trail, Hoolie Bacon Trail, JF Trail, and Rogers Canyon Trail, often more difficult grades, narrow, sometimes hard to find, frequently climbing out of box canyons.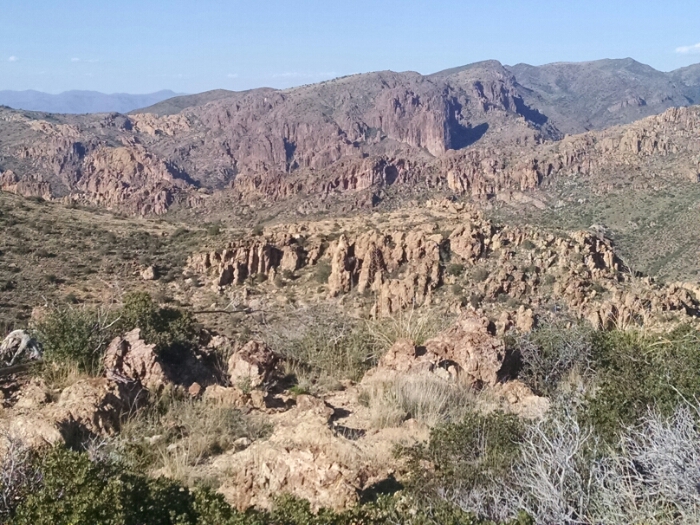 Someone had come along and placed small cairns just where was needed to find the trail at each puzzling turn. It's good that yesterday's trail was so easy, and that the path eases into the higher difficulty level presented today. Challenge accepted.
[finished audiobook Picadilly Jim, by P G Wodehouse]