GET 2017 Day 25, May 20, Saturday.
Start just past only ford of East Fork of Gila River, Segment 22 mile 9.1 of 24.8
End Burnt Canyon, Segment 23 mile 8.6
Miles walked:  23.3
Diamond Creek runs fast, deep, and narrow, with grassy banks and few rocks in the creek bed.
Many elk hoof-prints are around, so the meadow may be a seasonal grazing area for herds.
In a brisk cold morning I manage forty wet-foot crossings across the creek as it winds in its narrow canyon. Water comes up to knee level, sometimes higher.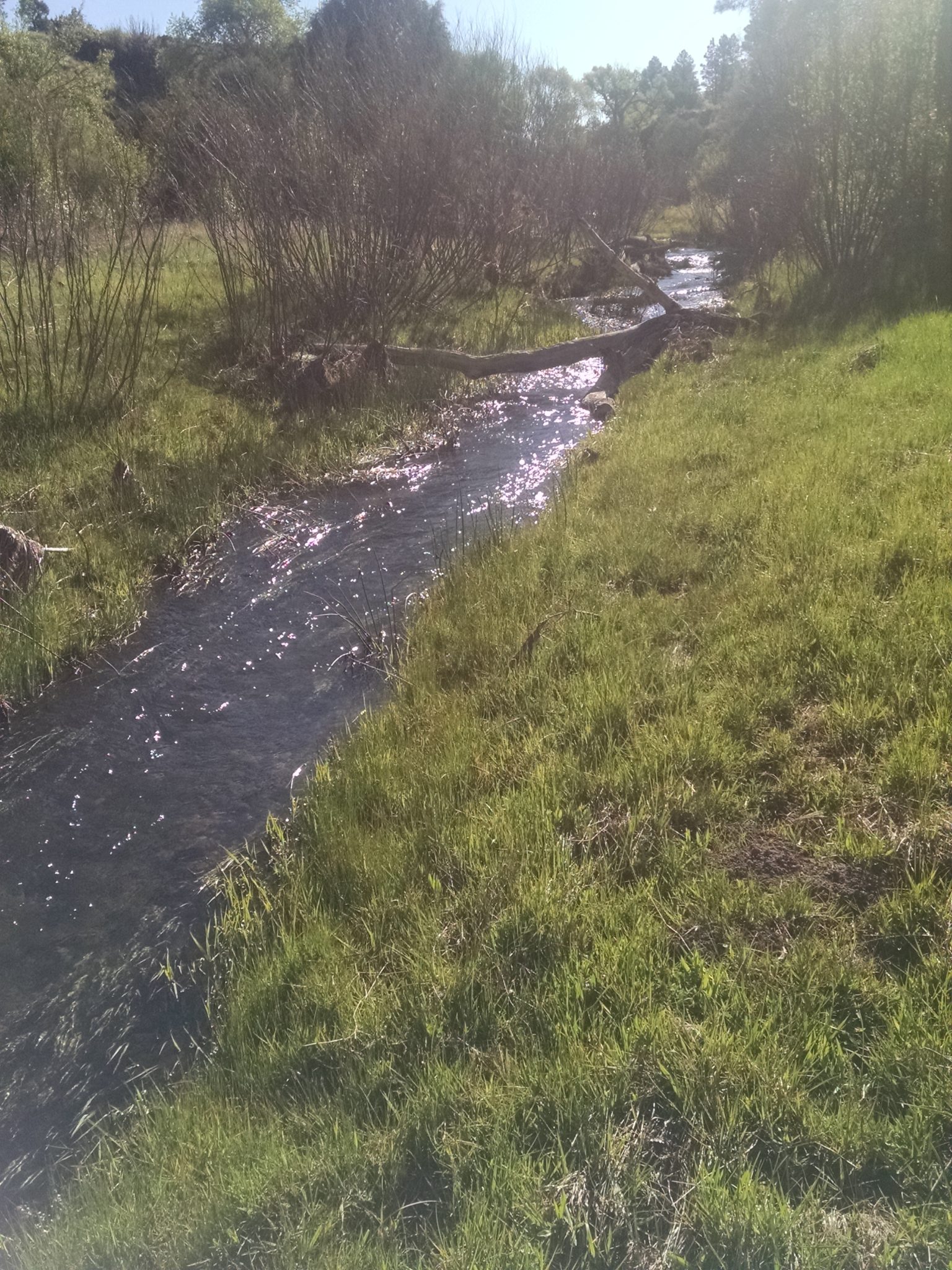 After the creek the route goes along Tom Moore Canyon for miles, on meadow with scattered ponderosa.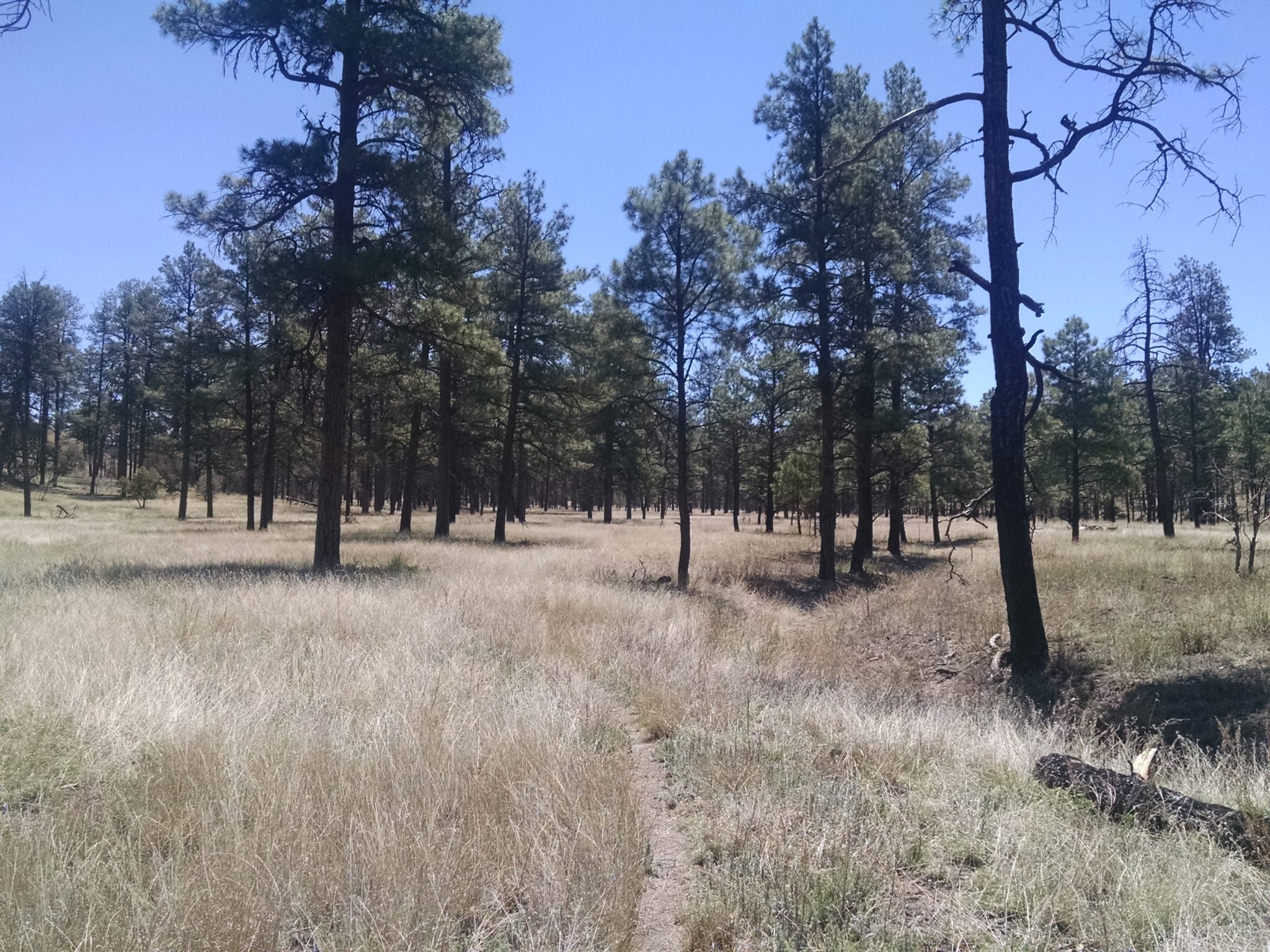 A narrow strip of national forest separates Gila Wilderness from Aldous Wilderness. Me Own Work Center is a cluster of buildings, not in use.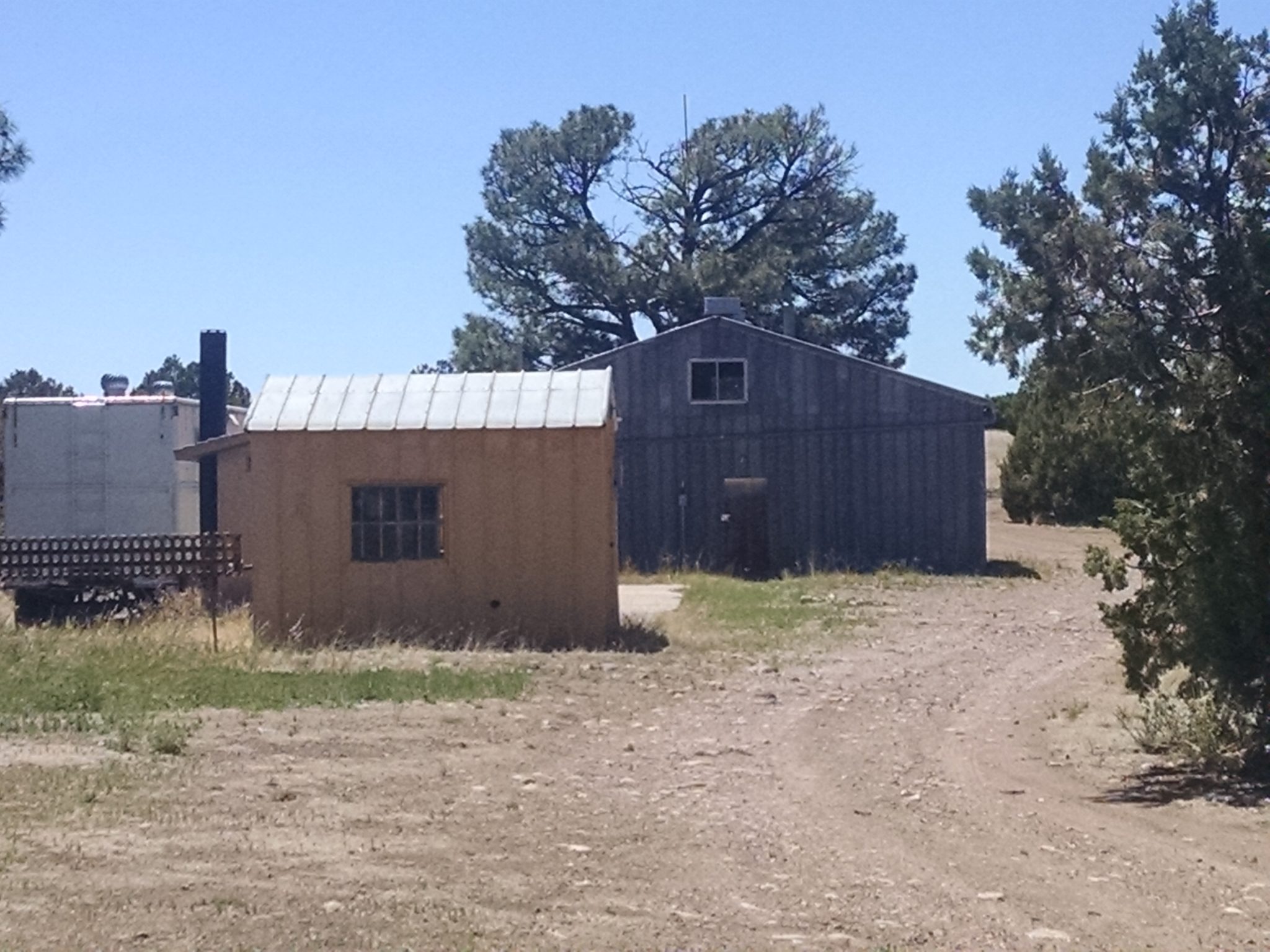 Reminder to myself: find out the story behind the naming of Me Own Trail.
Enter the Aldo Leopold Wilderness.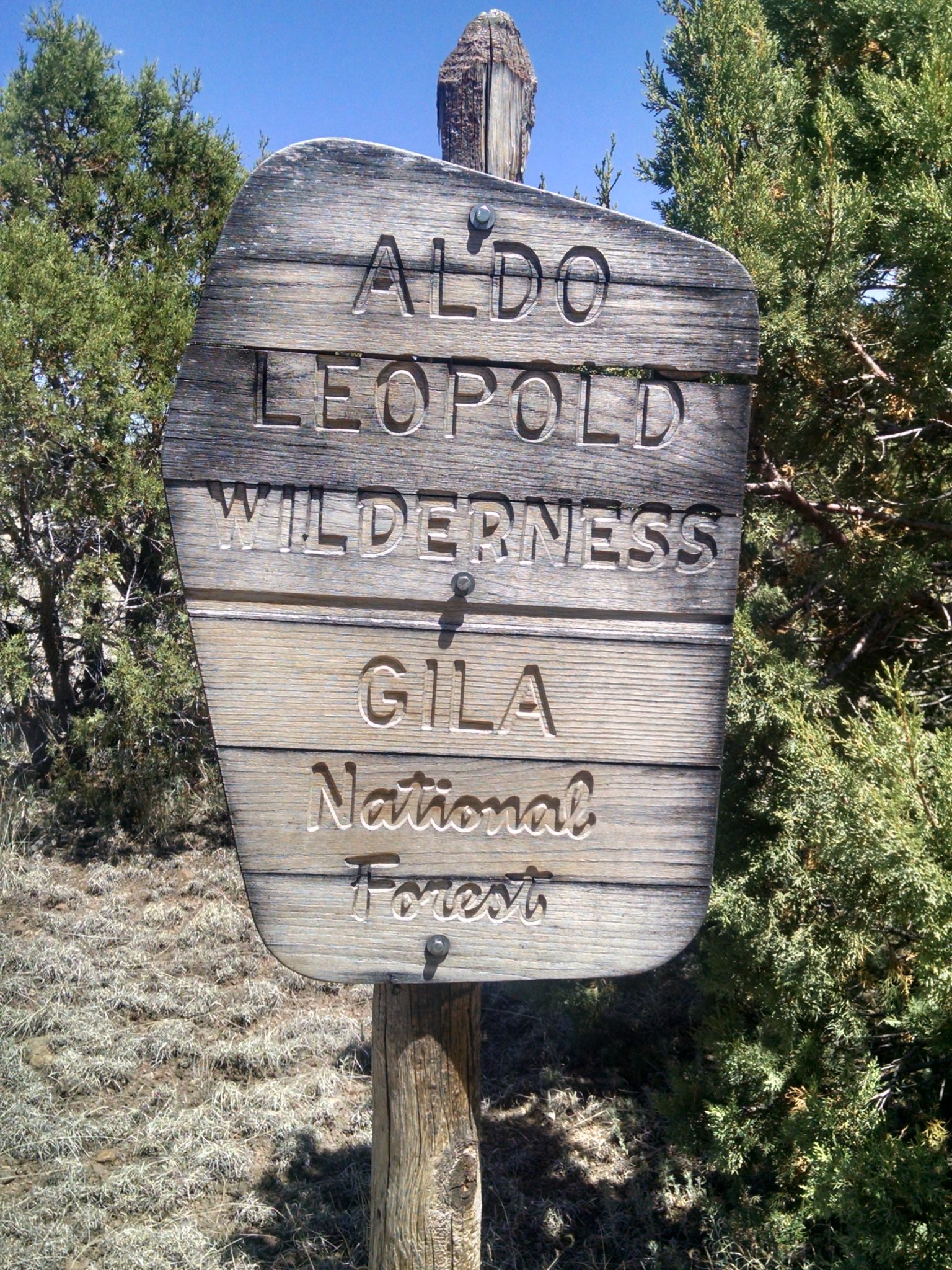 Along South Diamond Creek a wilder meadow grows, with more shrubs and denser trees. The creek has normal creek banks, and large rocks in the bed for hopping across with dry feet. The water is less than the earlier creek, often gone in sections.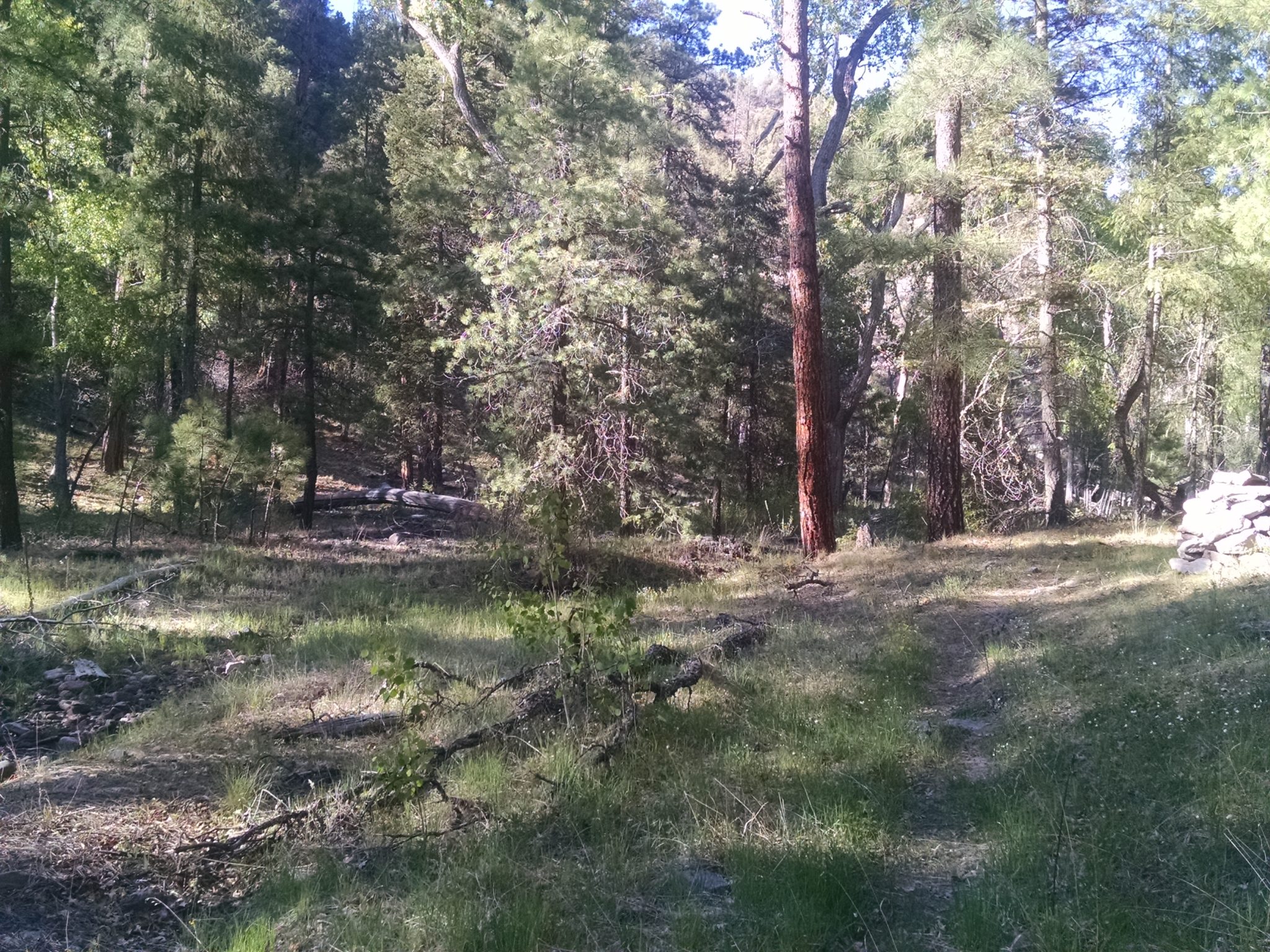 I do about forty dry-foot crossings of this creek.
The trail enters narrow Burnt Canyon. I am a little puzzled by the name– with all the burned forests in the southwest, in it not risky to name a single canyon Burnt?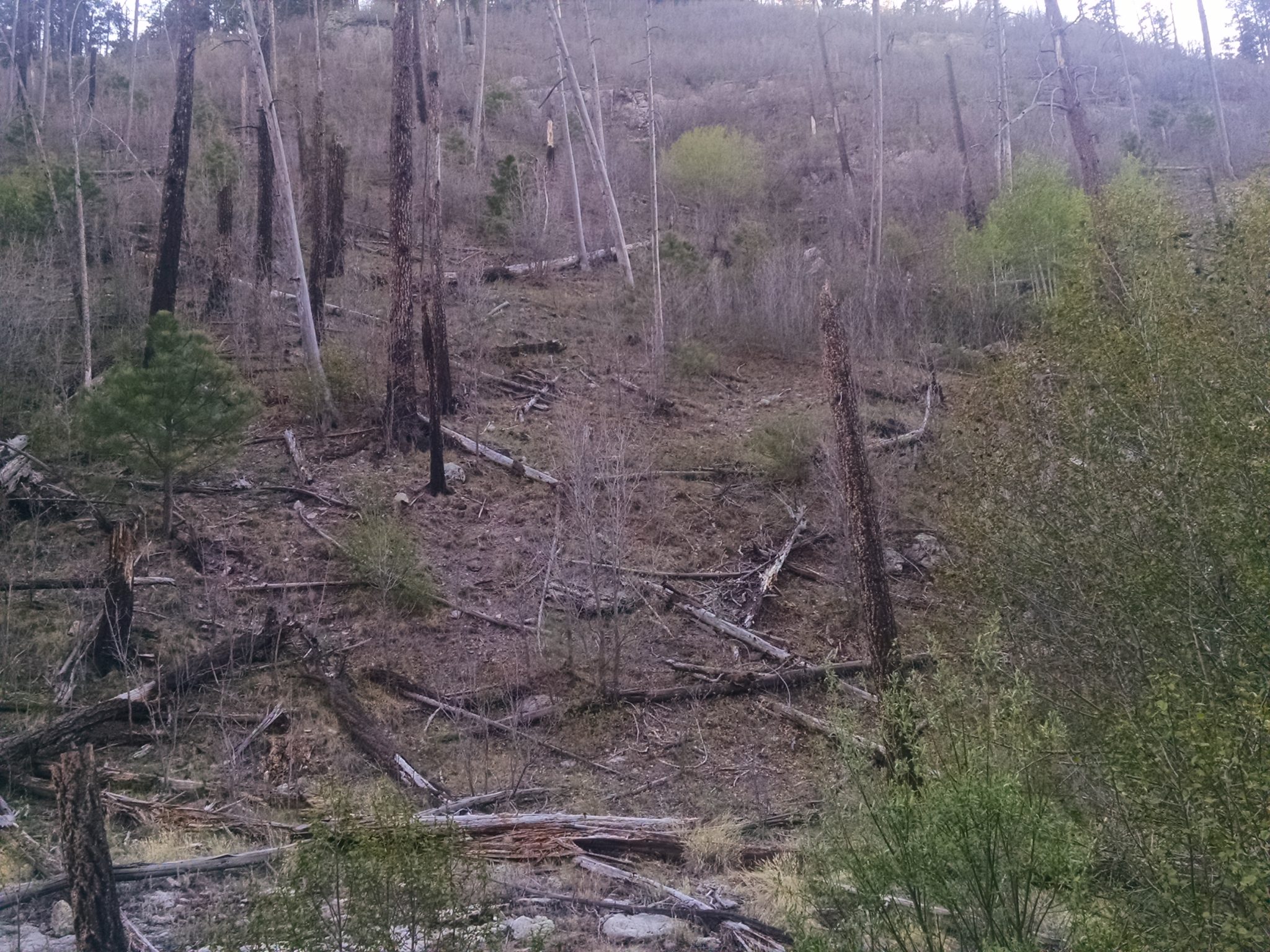 Also, what happens when the canyon recovers and one cannot see burned trees? Well, it probably burns again soon.
CDT tomorrow?